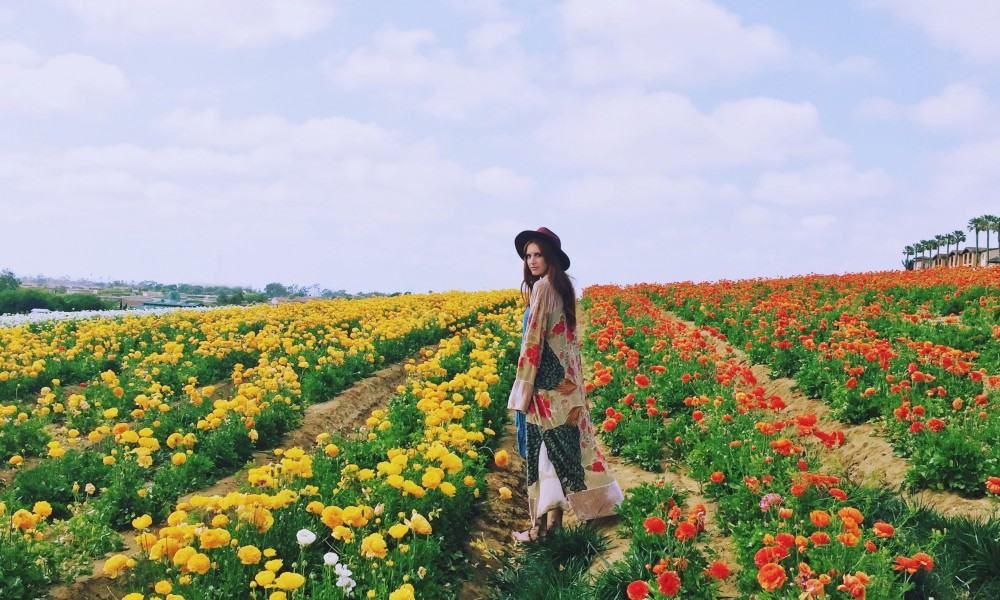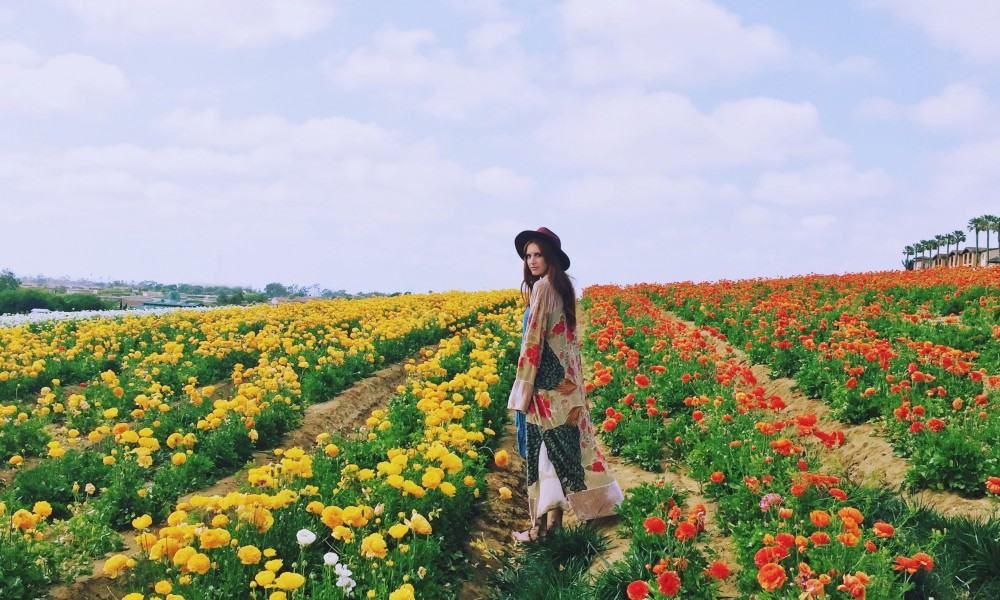 Today we'd like to introduce you to the ever so talented Lauren Bernardo.
Lauren, please share your story with us. How did you get to where you are today?
When I try to think about how I got started in photography, I flash all the way back to elementary school. Whether it was a Polaroid i-Zone Pocket Instant Camera or some terrible early digital camera prototype from my dad's work, I was always the girl with the camera. As the industry progressed, I went along with it. In middle school between my group of girlfriends, we'd go through as many as 3-4 disposable cameras in a weekend depending on what sort of adventures we got up to. Growing up in Orange County that usually meant cameras full of endless beach days, shots jumping into pools, and of course riding our beach cruisers to get our daily frozen yogurt.
A series of great digital cameras followed the disposable ones when my parents saw how much I still loved to document life around me. I discovered an underwater digital camera and worked for months to save and buy it. When I finally did, the first thing I did was race over to my best friend's house to show her my new toy. Coincidentally, her mom was swimming laps in their pool when I arrived so I decided to play a terrible prank. We excitedly ran outside shouting about my new digital camera to get her mom's attention, and at the last moment I "tripped" and sent the camera flying into the beautiful infinity pool in which her mom was swimming laps. The sheer panic on her mom's face sent myself and my best friend to the ground laughing as her poor mom dove down to rescue my camera. We then explained that it was water proof much to her relief (and following interest).
I worked in a family & children's photo studio in high school and continued to shoot on my own. One thing I've always loved is to find inspiration from movies, music, books and to plan whimsical shoots starring my friends and sometimes myself. This style has held true to my photography today especially in engagement, portrait, and newborn photography. I love to tell a story with my photos. Creating a concept or character story based on who you are shooting brings something more to the photos. I treat every photo session as if I am a play director by giving my clients an idea or setting the stage. If we are shooting an engagement session amongst pine trees, perhaps they're having this picnic as their first date. By setting a scene like this, I'm able to bring back to life those feelings of first falling in love which are visible all over the couples' faces. Not only does this "story telling" idea I've always loved help my clients to get into character, but it really makes for some beautiful "in the moment" photos.
Has it been a smooth road?
My journey has definitely been one of growth. Being an artist today is hard because you have to find the way to channel your passion into something that is lucrative. At first, I thought that having the "eye" for things would be better in film, so I considered going to school for post production in cinema in television. I had moved to Los Angeles I was still doing my photography, mainly portraits and fashion here and there, but was not doing photography full time as I am now. I realized my heart was not in the series of careers I thought I should pursue and almost as if I was slapped across the face realized that if I gave it my all, photography could be the full-time lucrative adventure that I wanted as my career. As with being a musician, there are so many styles of photography. Someone who is a musician could be a classically trained pianist or a death metal rock star. After dabbling in fashion, doing lots head shots, creating my own fun studio based collections, I had to figure out exactly where I belonged in the photography world. I was able to assist an incredible wedding photographer in Orange County and after just 30 minutes I had chills all over my body because I finally knew that this was where I belonged. I'd always loved the excitement of events and the emotion something like a wedding makes you feel. I am forever thankful that I got to assist Anji Rodarte who is still my mentor and inspiration today. It was terrifying to take the jump of working full time for myself, but once I did and was consistently shooting weddings, engagements, and more portraits than before I knew I had made the right decision.
So, what should we be on the lookout for, what's next in store for you?
I think any business owner or opportunist will agree in saying that their biggest goal for the future is to grow. I want to continue growing in every sense of the word whether that's learning more or expanding my business further down different avenues. I have a knack for party planning so I think a long term goal would be to have an all encompassing service but for now, I just plan events for friends and loved ones. I'm currently designing a murder mystery escape room dinner & overnight scavenger hunt for my best friend's birthday in the Fall.
Let's go backward a bit – can you tell us about the most trying time in your career?
There have been a couple difficult times in my career. I'd say getting the courage to take the initial jump was difficult, but also exhilarating. Sometimes it's scary trying to make sure I have enough work to fill the year, but I've learned that when I focus on abundance and continue to remain positive that work always finds me. A great attitude is the key to success! The most difficult time for me personally was the beginning of this year. I felt like I had stalled out after having a fantastic wedding season the year before. I needed a fresh perspective so I began generating new ways of marketing and just when I was building steam I was hospitalized. While on a camping trip with some friends, I woke up really early in the morning unable to breathe in more than short puffs because it felt like a rib had punctured my left lung. Turns out I unknowingly had severe pneumonia (prior to the camping trip) and lung inflammation which was causing the excruciating pain. I was in and out of the hospital four times in the following month, including a week stay after the initial ER trip. Understandably, this caused a big delay in my plans for my company. Right when I thought I was on the path to recovery, the infection spread to my other lung. Having to go through the pain again was very draining. The coincidental part of it all is I was supposed to be photographing a wedding the week I was in the hospital but they had rescheduled earlier that month due to the groom's military deployment. The biggest lesson I learned from it all was to slow down. I think a lot of the time we get so caught up in building these ideas of our perfect world and setting goals that we steadfastly work towards that we forget to appreciate what we already have. I now am thankful every day for my health, my full recovery, and those that helped me get back on my feet. The doctors said that had what I went through affected someone much older than me it would have been fatal. An experience like that helps to reset your thinking and force you to remember that you are not indestructible.
What about "Wow-moments" – any moments that stick out? Any moments when you felt like you had made it?
Every wedding I have the honor of working makes me fall in love all over again with my career. When you sit back and think about it, I'm the one capturing the memories that these two people, along with their friends and family, will remember forever. For me, I treat the wedding day like an exciting challenge. I have a general idea of how the day will go, but the game is to create and capture the true essence and feeling of the day. That being said, my usual routine when I get home from an event is to immediately pull the photos from my cameras and put them on an external hard drive. Most nights I'm on the verge of falling asleep, but I cannot help but click through the shots of the day especially the ones I knew would be incredible as I was taking them. That may not sound very modest, but it comes from a place of validation that every artist struggles with because we never feel like what we do is great enough. I've gained experience and confidence from the events I've worked and having returning and referred clients gives me the sense that I'm doing something right.
Contact Info: