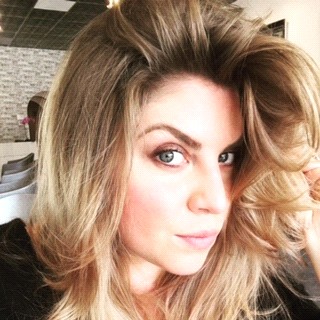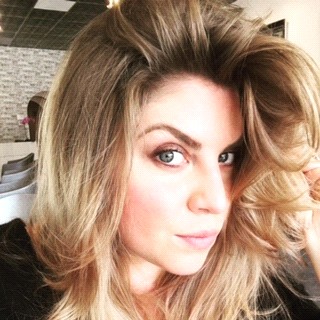 Today we'd like to introduce you to Natalie Vermiglio.
For Natalie, it all started in Milwaukee when she was just 13 years old.
"I got my first job in a little salon near my house that I worked at 4 days a week. It was pretty basic at first, sweeping hair, answering the phone, getting clients their coffee, but I'm a really fast learner and the salon owner noticed that right away and within weeks I was helping her do more, mixing color for her, applying perm solution, applying color rinses. It wasn't a glamorous place; the clientele was considered a "Sunday Set" they would come in usually once a week to get a roller set to look fresh for church on Sunday, and once a month for a perm and blue color rinse."
That lasted about a year, from mid eighth-grade to mid freshman year. That wasn't the end though – she did her sisters, my cousins, my cousins cousins, and the pom pom squads hair and makeup for all major high school events. After high school she took a different path that lead her to meet the love of her life 6 years later, who had just moved out to Los Angeles.
"I came out to "visit" and my first week here enrolled myself in makeup school. After school I hit the ground running, working in the independent film industry. "Throughout the years I've done every medium you can think of: TV, film, print, red carpet, wedding.Over the course of time it made me realize there was more of a demand in the hair world."
Accordingly, she enrolled in cosmetology school and earned her license and the rest is history.  She's built an amazing career for herself in LA.  We're fortunate that all of those incredible people – who even at a young age are filled with drive and ambition, find their way to our city.  Our competitive advantage as a city comes for our ability to attract amazing professionals like Natalie.
Pricing:
Womens hair cut- $85
Balayage/ombre/ hair painting- starts at $150
Highlights- start at $110
Bleach and tone- $150
Color correction- starts at $250
Brazilian blowout-$250 updo
Styling- starts at $85
Extensions start at $150
An hour not including hair makeup (in salon) $85 add $25
Lashes makeup and hair styling (in home) $350 
Contact Info:
Email: nvmakeup@yahoo.com
Check out her work below: