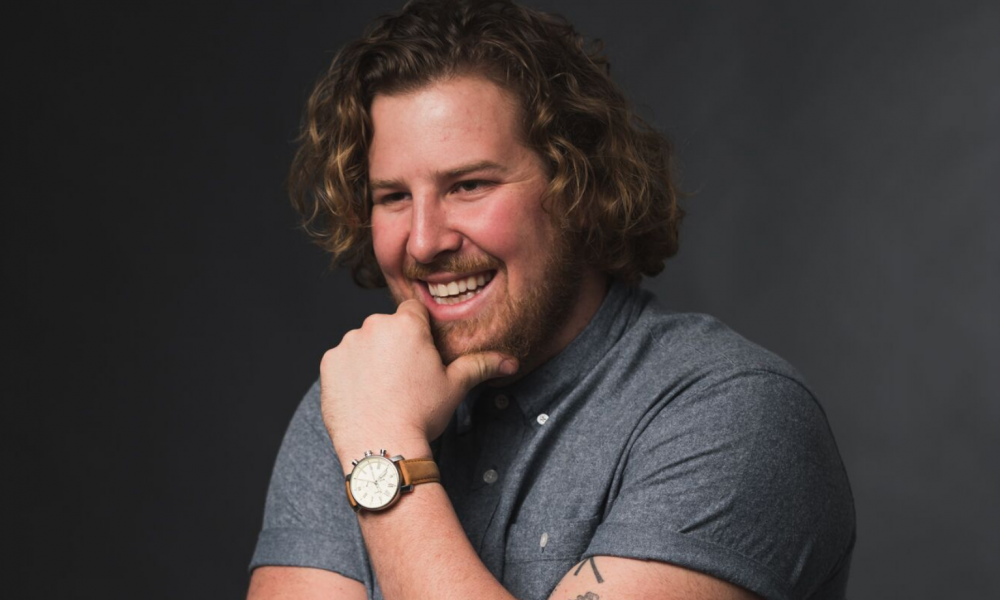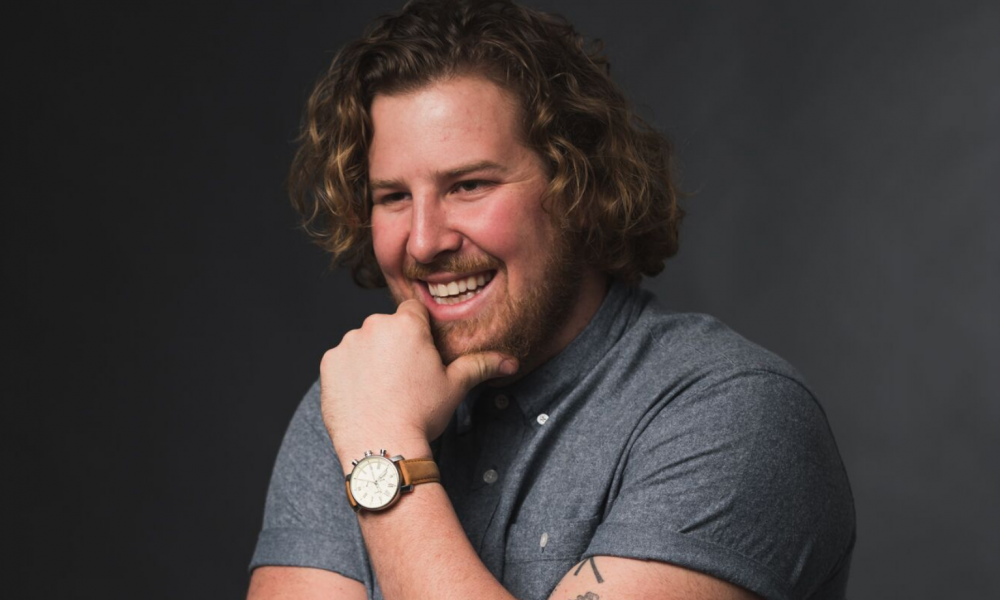 Today we'd like to introduce you to Stuart Dooley.
Every artist has a unique story. Can you briefly walk us through yours?
Of course! Well I was born in South Africa in the late eighties and my parents were pastors at the time, leading a local church. I grew up in a great family home with two sisters and lots of love. As far back as I can remember, I was always creative; from endless doodling in notebooks to walking around singing made-up songs! Creative energy was just present & alive in me from a very young age. At age 11 my family immigrated to the UK, which was a massive culture shock for me. We dove into a foreign world with new accents, customs and cultures all around. I really struggled with this change and I found it difficult to express the deep emotional toil that was happening within me. I remember that art was always an outlet though – and I loved my school art classes, always getting good grades there, even when other subjects dipped. I had a very formative art teacher when I was a young teen and she identified something inside me that I had not understood and then she pushed me towards it. She would yank tiny oil paintbrushes out of my hands, walk me out of the classroom, throw up a 6-foot canvas, hand me a huge brush and say "you need to feel it!!". I still get inspired when I think about her. From a difficult high-school career as somewhat of the "odd-one-out," I transitioned into a really great university season. I wandered my way into a graphic design course, unsure of what life had for me or where I truly wanted to commit myself. I fell in love! For the first time, my artistic flare found practical grounding. I could go wild and create without limits, knowing that down the line my art would become something useful: a book cover, some packaging or even a brand's identity. Fast forward through 4 years at one of the top Art Schools in London (London College of Communication – one of the University of the Arts London campuses) and I found myself putting my design skills and creative mind to work in the real world. I worked for a number of companies – from events agencies to design firms. After a really wonderful few years in London, working in-house at an edgy events agency that specialized in luxury travel trade shows, I moved to the US to be with my wife. We got married and I began life here afresh – my third continent by age 25! Being out of London and in a new space, I very quickly realized that I wanted my own story… and so began Dooley Creative Co!
Please tell us about your art.
I think at heart I'm an emotional communicator. I want you to feel something when you engage with my work. I want to pass along what my art teacher taught me, and that is FEEL. Whether that is a big brand that is selling their product, or that's an artistic poster designed to capture the sense of a place. I'm all about that moment where your heart overwhelms your brain and you FEEL something. It's difficult to put into words the certain quality that art and design carries – the quality that can move you to action just from a single glance. But that's what I love to pursue. I like to call it 'the spark'. 'The spark' is that elusive, playful, tantalizing flash of emotion and energy that I (in my minds eye) or feel when someone describes a brand new idea. It whizzes past your thoughts & though you may only catch a glimpse of it – you are hooked and you just have to chase. I'm all about that chase! For me, that chase manifests in a myriad of ways – which suits me just fine. I get bored easily and so the fact that I am directing films in Arctic Finland one day, then building local commercial brands the next works well for me. I just love to create. My process is fairly consistent across any medium and it always starts with inspiration. I want to hear all about the inspiration, dig down to the source & truly understand the idea. The Spark happens and a flood of ideas rain down. After that initial phase of excitement and imagination we enter what I like to call 'the Shitty Phase' – where it's all hard work and very little emotional reward (this is the hardest part of my job). In 'the Shitty phase', you often question everything, including your own reason for being! Haha! And for me, as a very emotionally aware person this part of the process can get pretty dark. But, with enough time and toil you pass through it and you craft the tools that you need to lock down, illuminate and share that initial spark with the world. For me that almost always boils down to selecting the right colors, typefaces, textures, patterns, images and design sense. I feel that I have been successful if people are able to take away the essence of that initial idea – if it comes across with authenticity, clarity and impact.
What do you think is the biggest challenge facing artists today?
I will speak from my experience as a professional creative here: I think there are 2 huge challenges. The first is discipline. The sheer amount of commitment, determination, discipline and grit that it takes to actually work through the full creative process from start to finish is surprising. It's all fun and exciting at first (like a new relationship) but that wears off and you have to be willing to sit down and work day after day after day, even when it sucks! I think a lot of folks underestimate the long slog between the conception of an idea and its completion. Those who succeed are almost always simply those who put in the hours. The second challenge is the overwhelming amount of really good creative work already out there. Between social media, Pinterest and dribbble a young creative can get totally overwhelmed and discouraged. My parents taught me that comparison is the thief of joy and when you compare yourself to the millions of others at the tip of your fingers (your phone), it can really set you back. Artists have to believe that there is space for them amongst it all, that they have a unique voice and something to offer the world. Then they have to spin the double-edged sword of endless inspiration around and allow it to carve room for them to move upwards, instead of cutting them down.
How or where can people see your work? How can people support your work?
People can see my work online at www.dooleycreativeco.com or on Instagram @stuartdooley. They can support by following, liking and telling friends about what I do! Branding, design, illustration, art direction, video, storytelling – I love it all and I'm always looking for exciting & exceptional people and brands to partner with!
Contact Info:
Address: 336 E 17th St, Unit 203
Website: www.dooleycreativeco.com
Phone: 7149320844
Email: stuart@dooleycreativeco.com
Instagram: stuartdooley
Image Credit:
Stuart Dooley
Suggest a story: VoyageLA is built on recommendations from the community; it's how we uncover hidden gems, so if you or someone you know deserves recognition please let us know here.