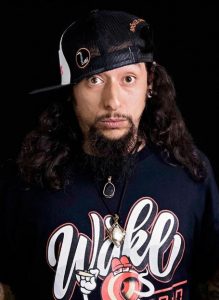 Today we'd like to introduce you to Stoner Rob. Him and his team share his story with us below.
Can you kick things off for us with some background on the story?
Stoner Rob, one of the most memorable names in the Cannabis industry, got his start in 2008 on an inland empire radio station called KCAL 96.7. After working closely with this Radio Entertainment Company, Rob found himself interviewing and having a lot of one-on-one conversations with professional comedians as they came to promote their shows. It was then Christopher Titus who told Stoner Rob that he was hilarious and should try his foot in the comedic door.
About a week after Stoner Rob had the privilege and honor of being on his first comedy show. This wasn't just any horror show this was the Ontario Improv and the dirty show. A show that sells out monthly. Now ever since that day Stoner Rob has become one of the most recognizable, funniest, and electrifying comedians in today's stand-up circuit. Working alongside of some amazing names such as Tommy Chong, and more he has really set the bar for cannabis comedy in the new era to come. If you're ever interested in checking out one of these amazing shows across the U.S. you can follow this man on all social media at Stoner Rob are even on his brand new website Stonerrob.com.
It's always great to hear how one opportunity can lead to the next. Those meetings while working at the radio station helped pave the way for your comedy career. Looking back, would you say it's  been a smooth road? What were some of the craziest struggles along the way?
The craziest struggles along the way are always trying to balance family and the road. I'm a father of five I'm a stepfather of two so having to manage seven kids and still get on the road and work can be hard but it can also be rewarding. I also find it hard keep our relationship as trust is hard to obtain when you guys are away from each other for so long. Luckily I have a new fiance who's the most amazing girl in the world. She's my rock when I'm on tour and my motivation to come back home.
That's awesome, I think strong personal relationships can make a big difference in how our lives turn out.  Support matters. So, what else should we know about you and your comedy career?
Being a comedian is an amazing job. It allows me it's not only make people laugh but make different types of people that would be categorized differently, take all of those people and make them laugh collectively. There's nothing in the world like that. That is my favorite High ever, it's like smoking 300 blunts at once. I don't think that you'll find too many comedians like me. People assume that when they see the name Stoner Rob that they are going to get a bunch of stupid weed jokes with hot anecdotes. That is not me I come with a witty and very smart sense of humor, which is basically just observations through a Stoners eyes. So what am I saying come check out a show you'll see what makes me different.
What are you looking forward to?
Big things are definitely on the horizon for Stoner Rob. From movie auditions that I'm doing right now, all the way to sitcom TV shows that I am filming currently with Tommy Chong and other big-name have Stoner Rob motivated in ready to take the next leap into the big screen.
Contact Info:
Suggest a story: VoyageLA is built on recommendations from the community; it's how we uncover hidden gems, so if you or someone you know deserves recognition please let us know here.