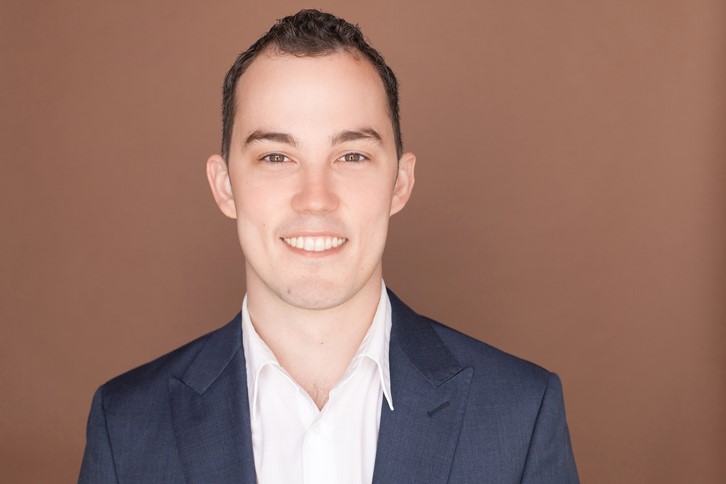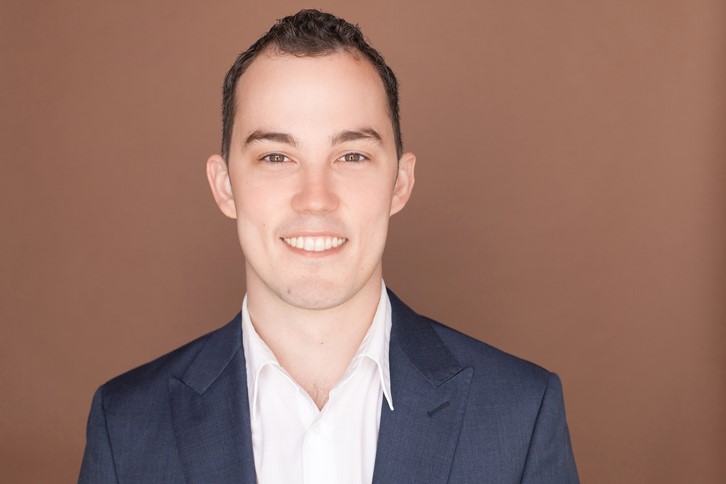 Today we'd like to introduce you to Steven Tylor O'Connor.
Steven, please share your story with us. How did you get to where you are today?
Well, I grew up in Scottsdale, Arizona and one semester into 6th grade, we moved up to Cave Creek. Had a pretty "normal" growing up experience. A mom, a step-dad, a stepsister, a younger half-brother who passed away from cancer when he was four and I was six, another half-brother, and lots of extended family on both sides. I have another brother out there (from my biological father whom I've never met), but we've never met. Grew up with typical angsty bullshit. Wanting to fit, wanting to have the glamorous life that I saw depicted in films and TV. After my brother TK passed away, I threw myself into my schoolwork and into books. I loved to get lost in the stories. I finished middle school and high school and moved to NYC shortly after graduating.
NYC was an eye-opening experience. I attended an acting conservatory that focused on on-camera acting (opposed to theater based acting conservatories) and slowly started to come to terms with my sexuality. Something that I had always known, but kept trying to force away. While in conservatory I was on an episode of "Kitchen Nightmares" because I couldn't afford to take the time off from work while they shot there. I also interned at CBS in their casting department. Once I graduated, I tried to give the acting thing a shot, but the economy tanked in '08, the restaurant (The Black Pearl) closed and I needed a job, desperately. Then, my colleagues at CBS heard that NBC was looking for a casting assistant and recommended me for the job. I started the next day. The next four years consisted of working like crazy during pilot season and then writing/producing my own content when I had a life again. I produced my first short film in 2010 and I haven't stopped since.
My first short played the festival circuit all over the world. From there, I made another short film (Welcome to New York) and then another (Grind). I was starting to really enjoy the process of creating a fun and compelling story. Around summer of 2012, I moved to Los Angeles. Partially to see what LA was all about and partially to be closer to Arizona for quick trips home. After all my years of casting experience in NYC, I landed into a casting job in Los Angeles. Not necessarily what I had wanted, but I needed a job, and I was new to the city. From there, I continued what I had been doing in NYC. Casting by day, and writing/producing by night and weekend. I went on to produce a couple of other shorts and two feature films.
Currently, I am a casting associate (2019 CSA Casting Associate Spotlight Recipient) and still writing and producing. My producing partners and I have multiple television and feature film projects in development. Being cautiously optimistic, I feel so strongly about these projects that I know it's only a matter of time before one of them sells, and then… it's a whole new ballgame.
Overall, has it been relatively smooth? If not, what were some of the struggles along the way?
I think those who have a smooth road are the exception. There's a line in "The Perks of Being a Wallflower" where Charlie's dad says to Charlie (and I'm paraphrasing) "Son, everyone has a sob story. It's not an excuse." I resonate so much with that sentiment. At a very early age, I had to watch as my younger brother had to fight for his life, and eventually, lose the battle to cancer. That fucking sucked. And it's unfair. And it's not right. But I could choose to let that cripple me, or I could become stronger because of it. If TK can fight every day for his life, I can fight every day in his memory.
In addition to that sad personal loss, I was also struggling growing up in a conservative town in a conservative state with my sexuality. I grew up right as the internet was becoming a thing. This notion of social media and access to positive LGBTQ+ role models didn't exist. It took a lot of pleading and begging, and then eventually acceptance to get to be the person I am today.
Then, I am drawn to a beautiful and amazing industry, that also has its own underbelly. Being green and trying not to get taken advantage of… Trying to be ballsy without being stupid… coping with my own very scary and traumatic #metoo moment.
I could choose to let any of these setbacks hold me back. Or, I could fight on. And be successful in spite of everything trying to hold me back.
Steven Tylor O'Connor – what should we know? What do you do best? What sets you apart from the competition?
In my day job, I work in casting for film and television projects. Sort of a gun for hire in that respect. I've done comedies, dramas, sci-fi, etc. The project I am most proud of in the realms of casting is the Disney Channel series "Andi Mack." It's Disney's first Asian-led family show, and Disney's first show to feature a gay main character who not only comes out but also says the words "I'm gay" in an episode. From the amazing cast and the amazing creator of the show. I was so honored and humbled to be a part of such a groundbreaking and life-saving show.
In the realms of my producing, I feel like I'm just getting started and am so proud of everything I have done. Every project is a stepping stone to the next thing. I couldn't have made my second short film, "Welcome to New York" if I hadn't made my first short and made a LOT of mistakes. I couldn't have made my third film "Grind" if I hadn't made my second. Each one builds off of one another. Though… I do have to say… making a musical thriller starring Anthony Rapp was pretty awesome. And what we made with our limited budget… was pretty spectacular. I'm also proud to say that both "Welcome to New York" and "Grind" are available for free on Amazon. I mean, come on, if you would have told high school me that in just a few years after graduating movies with MY name on it would be available on Amazon for the whole world to see? I don't know if I would have believed you.
What is "success" or "successful" for you?
Success is a complicated destination. Am I happy? Am I enjoying what I'm doing? Am I making a difference with what I'm doing? That's success. But also, on a more practical level… Can I pay my bills doing what I'm doing? Am I receiving external validation that what I'm doing is valuable in the marketplace? Is there a future in what I'm doing?
There needs to be personal fulfillment for me to be successful. But if this is what I want my life's work to be about, there has to also be business success as well.
Contact Info:
Image Credit:
Solo image – Photographer is Logan Fahey; Steven Tylor O'Connor and Laverne Cox; Annie Murphy, Steven Tylor O'Connor, and Dan Levy at the MTV Movie Awards Red Carpet; Lauren Tom, Steven Tylor O'Connor, Lilan Bowden, Trent Garrett, Sofia Wylie, Peyton Elizabeth Lee, Amber Horn, Emily Urbani, Joshua Rush [On set of Andi Mack]; Steven Tylor O'Connor, Lilan Bowden, Trent Garrett; Jeremy Glazer, Steven Tylor O'Connor, Spence Moore II
Getting in touch: VoyageLA is built on recommendations from the community; it's how we uncover hidden gems, so if you know someone who deserves recognition please let us know here.