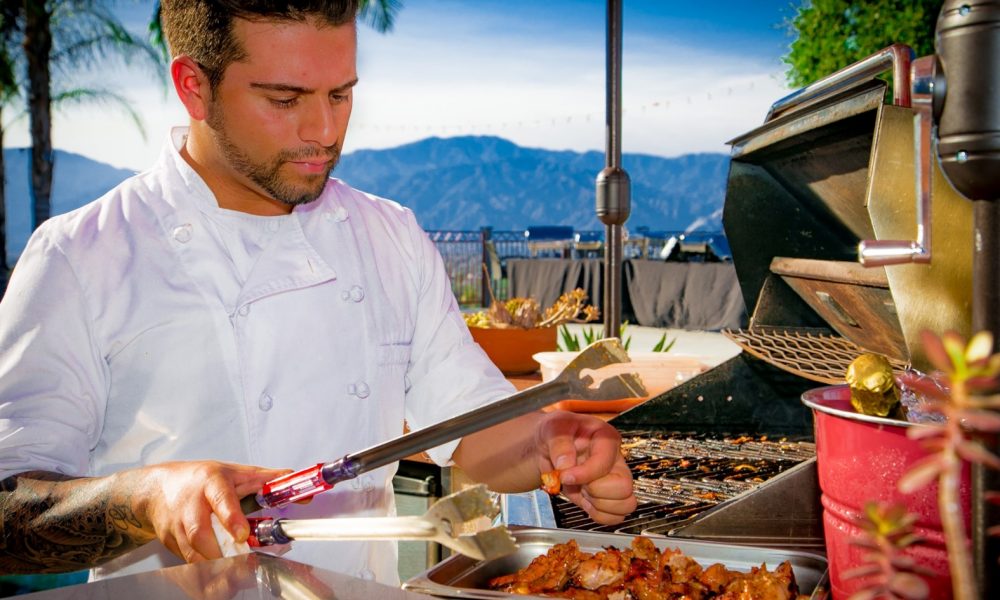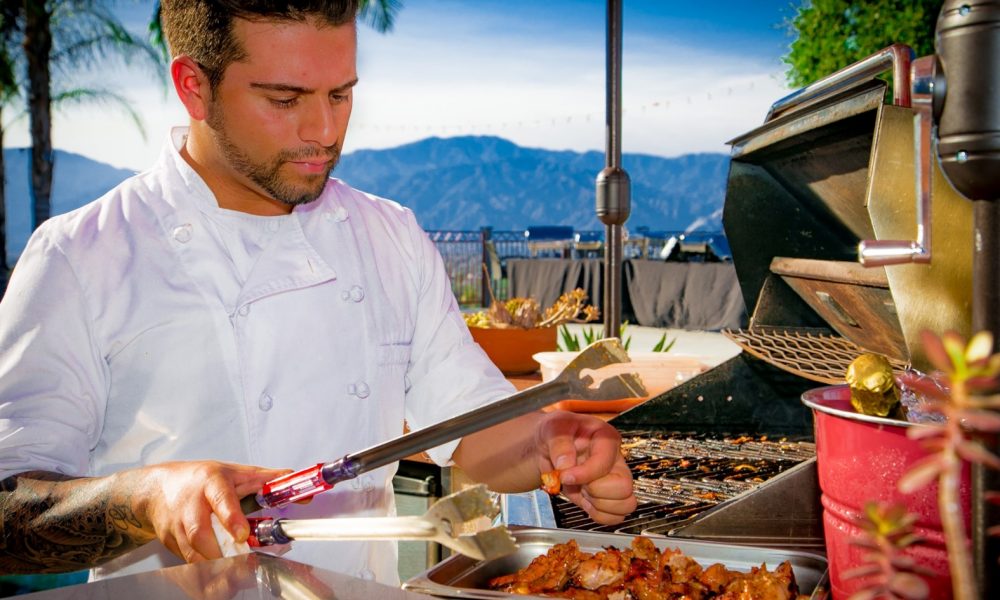 Today we'd like to introduce you to Steven Ruiz.
So, before we jump into specific questions about the business, why don't you give us some details about you and your story.
I've always had love for cooking since I was a child. My grandfather owned several restaurants in Los Angeles and I grew up in the business and had an appreciation of it at an early age. A few months before I was supposed to graduate high school I had no idea or what direction I wanted to go. Classrooms and text books were always a struggle for me and I did not want to go to a regular college nor did I have the grades to go to one.
My grandmother sat me down and said that she sees a lot of my grandfather in me, and she believes I and going to be a successful chef.
Shortly after graduation I got my first kitchen job at Nordstrom in Brea CA, washing dishes. I wanted to start from the bottom of the totem pole in the kitchen and from there I moved up quickly to prep cook, and line cook. A year later, I started culinary school at the Art Institute of LA and left Nordstrom to focus on school. While in school I worked odd jobs, serving, doing on call catering events, and even bartending.
Towards the end of school I took on an internship at the Sacred Heart Retreat center in Alhambra/Pasadena area. A retreat center where 30 nuns lived and a few priests. People from all around the country would come to this beautiful retreat house and stay anywhere from one day to several months. My job was to cook for everyone on site breakfast, lunch and dinner. Everything had to be homemade and cost effective. This was a great opportunity for me doing my internship because I learned so much about the way a business works and having the ability to make everything from scratch i.e. soups, sauces, bread etc.
After about a year of working there I was laid off due to the declining economy. It was a hard blow and came to a shock for all of us at the retreat center, but I had no seniority there considering I was fairly new. I was jobless for about 6 months and on unemployment. I applied to 100s of restaurants/hotels.
One day I walked into the London Hotel, where Gordon Ramsay had his restaurant. I had been a fan for years and knew it was a long shot to even get an interview. The next day I got a call back from the Executive Chef asking me if I would be interested in working Friday night dinner service. I immediately said yes and went on to "try out" for the open position. I had never worked in fine dining nor did I understand anything about it at the time. During my try out I was extremely nervous; the chefs were screaming and the other cooks had a flow to them that seemed streamlined and seamless. After dinner service, I had a chance to talk to the chefs and they thanked me for coming in. I wasn't expecting anything from them because I felt I did bad. A week later Human Resources called me in and offered me a position, it was their lowest cooking position but I took it.
I would say this time is where my career started to develop into something great I had the opportunity to cook for some of the best events in LA and cook for people that I had looked up as a kid.
After 2 years and 2 promotions at Gordon Ramsay, I was scouted and asked to join the team at the Beverly Hills Hotel. This was a hotel and company I had always wanted to work for and having them offer me a job was a highlight of this time in my life. I gave the hotel a year of my service and was asked to return Gordon Ramsay at the London Hotel for a better position.
While at these hotels I started cooking privately for people and doing catering events on the side for extra money and to gain more experience in that side of the industry. I fell in love with the personal chef side of the business and knew I wanted to further my career as a private chef/caterer. Within 4-5years I gained a great amount of clientele and had the opportunity to cook for some of the most talented people in entertainment, sports and business in LA. Over the past year, I felt comfortable enough with all my combined experience to open up my own business as a personal chef/caterer, which I named Taste That LA. I have since left the London Hotel and have been focusing more on my private business and career. There are many struggles that come with running a business but the results this past year have been very satisfying.
Has it been a smooth road?
I've had serval struggles in my career. Being laid off and jobless for 6 months was a huge blow to my self-esteem and creativity as a Chef.
As a personal chef, not being hired by a client you really want or a client you have cooked for in the past can seem somewhat of a struggle to me because I want to try and be the best and book every client and work as much as possible.
Early in my catering career there were many mistakes and struggles that came with it, such as not having food ready on time, forgetting something, and over cooking something. Those were all mistakes that everyone makes early in their career. I do not regret any of them because each struggle has taught me a different lesson that I hold with me now and have learned from.
We'd love to hear more about your business.
I am a personal chef all throughout Los Angeles and surrounding areas. I've had clients anywhere from San Diego to Santa Barbra but mainly my clientele is Beverly Hills, Malibu, Bel Air and Pacific Palisades. I do meal planning and nutrition for some clients.
Other clients I cook for on a weekly and sometimes daily basis and that will include breakfast lunch and dinner, depending on my client's schedule.
I also specialize in catering. Any event over 10 people can be considered catering because it requires a bit more work and more staff needs to be involved. I've catered for corporate events, weddings, birthdays, award show parties and pretty much any and every celebration that goes on in LA.
I am mostly known for my dinner parties. I have been throwing dinner parties at client's houses and sometimes my own residence for over 8 years. I usually come up with a tasting menu, pair it with some great wine and great guest. Time and time again I've had all my clients say that I thrive the most when I am able to put together a tasting menu that ranges from 3-9 courses, sometimes more and each course paired with wine.
As a company I am proud of the fact that I have been able to succeed in this business. There is a lot of competition living in such a large city with such a wide variety of food and food types. What I feel sets me apart from others is my background in fine dining and the fact I got to work at such iconic hotels in LA. I took everything I learned from these places and applied their philosophy and methods to my own business. Attention to detail, appeasing the guest, and never saying no to the guest. Knowing how to give each and every client my full attention when I speak to them and when I am working with them is a characteristic not all private chefs and caterers have.
Is our city a good place to do what you do?
I feel I am in the perfect place for my business. There is so much diversity and so many different types of people in this city that I think anyone trying to start out in this business can be successful. If you are just starting out in this business it will not be an overnight success. There is a lot of hours that need to be put into it. Most clients I deal with now only hire other chefs and caters that have many years of experience and are polished in what they do. I would recommend anyone to start in this city, due to the diversity and different cultures there is a market for everyone from every price point.
Contact Info: