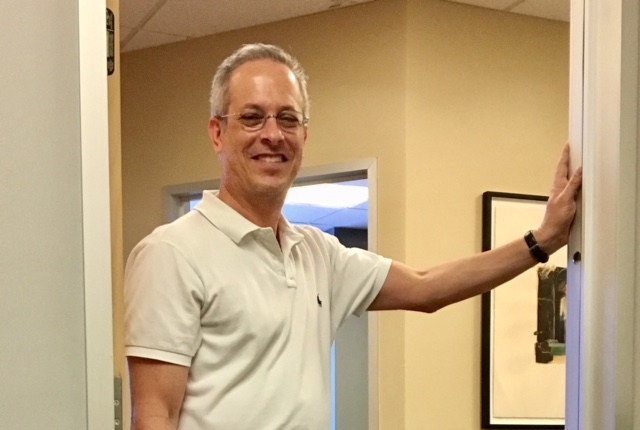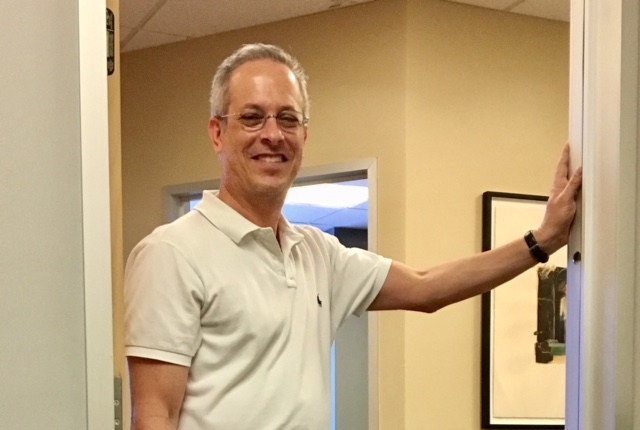 Today we'd like to introduce you to Steven Becker.
Steven, let's start with your story. We'd love to hear how you got started and how the journey has been so far.
I was born and raised in West LA and went to UCLA where I studied biology and psychology. I then went to the LA Chiropractic College and graduated in 1988. After school, I began my practice near Century City and decided that I wanted to stay in the area. After a few years in practice, I was asked by a former teacher and mentor to join the first post-graduate Chiropractic Neurology class. After a few years, I received my Diplomate in Neurology. I later decided to also gain additional training and expertise in Chiropractic Orthopedics. After so many classes, I ultimately decided to start teaching my own post-graduate courses and I also became an expert in a few medical/legal cases. During the same time, I was also asked to serve as a subject expert for the Chiropractic Board of California and later for the National Board of Chiropractic. I also served my local chiropractic community, being President and then Director for more than 8 consecutive years. This gave me a seat on the Board of Directors for the California Chiropractic Association, where I also served the state association as Chair of the Insurance and Industrial relations department and as Deputy Chair of the Governmental Affairs department. Through those connections, I was asked to serve as an expert for Medicare, the Department of Health and Human Services (HHS) and later the US Office of the Inspector General as well as most of the other large insurance companies throughout the country. I later joined the Allied Medical Staff at Cedars-Sinai Medical Center as the second chiropractor ever in order to join the integrative medicine practice. Unfortunately, the practice had a hard time getting off the ground, but I have continued to be affiliated with Cedars being a member of their Medical Provider Network and treat all of the nurse and staff for their work-related injuries. I also continue to treat patients and serve as an expert from time to time for patients in West LA.
Overall, has it been relatively smooth? If not, what were some of the struggles along the way?
Chiropractic has always had some struggles. Mostly, they revolve around patient and provider education, awareness and understanding. Some patients and other physicians are not aware of the importance of treating the body as a whole. Some have heard good things about chiropractic but it is just not the way they were brought up. Perhaps someone had a poor experience with another doctor and they are hesitant to try chiropractic.
Being at Cedars-Sinai, I was once asked to speak in front of the incoming class of interns who would be working at the hospital. Most of these medically educated young doctors were not aware of what chiropractors did, how it was practiced or the clinical reasons for chiropractic care. At such a young age and just starting out in practice, some even had preconceived and negative ideas, not based on any experience, but by word of mouth. Overcoming that lack of understanding or interest in understanding, is the biggest struggle I've faced.
Alright – so let's talk business. Tell us about Steven G. Becker, D.C. – what should we know?
What sets me apart from most of my peers is that I am a more conservative and science-based practitioner and that I do not recommend endless or prolonged care for my patients.
Most Chiropractors perform an initial evaluation and then may take one or more visits to give you their "Report of Findings." I have always found this to be a horrible sales tactic and ultimately a delay in providing the care that the patient came in for. As such, I do not sit my patients down and sell them a course of treatment. There is also no text or guide or crystal ball to come up with a number of treatments for a patient you've just met. Rather, I try to educate my patients initially and after, but I never recommend multiple visits. I choose to discuss the patient's "progression" with care and that if their complaints are progressing at a good rate then there is a reason to continue. Without relatively good or significant improvement and progression, there would be little reason to continue more of the same. This conservative and results based approach is unique and in my opinion, is the only logical path.
As an example, if a chiropractor told or sold a patient on 20 visits to fix their problem, they have already implanted a strong mental image for the patient and it will likely take 20 visits. I, on the other hand ask a patient on their second visit how much better they are. If they are about 25% better, I can estimate with some degree of accuracy that it might take 4 visits to reach 100% improvement.
Beyond that, I do specialize in slipped disc syndrome – tortipelvis, sciatica and piriformis syndrome. I also enjoy treating cases of headaches, neck pain and Trigeminal Neuralgia. I am also one of a handful of practitioners that performs internal coccyx manipulation for coccydynia or tailbone pain.
Any shoutouts? Who else deserves credit in this story – who has played a meaningful role?
Teachers, teachers and teachers. Unfortunately, it was only after school that I learned and appreciated just how much my teachers gave me. After school, even my own post-graduate students have been my teachers. I'm here on their respective shoulders. Friends and colleagues along the way have also shaped my knowledge and my perspective. No one is an island and I owe everything I have become to everyone I have met, the interactions, the discussions and even arguments. That's learning to me.
Contact Info:
Address: Steven G. Becker, D.C.
1180 S. Beverly Dr., Suite 403
Los Angeles, CA 90035
Website: https://www.Drstevenbecker.com
Phone: 310.277.8822
Email: contact@drstevenbecker.com