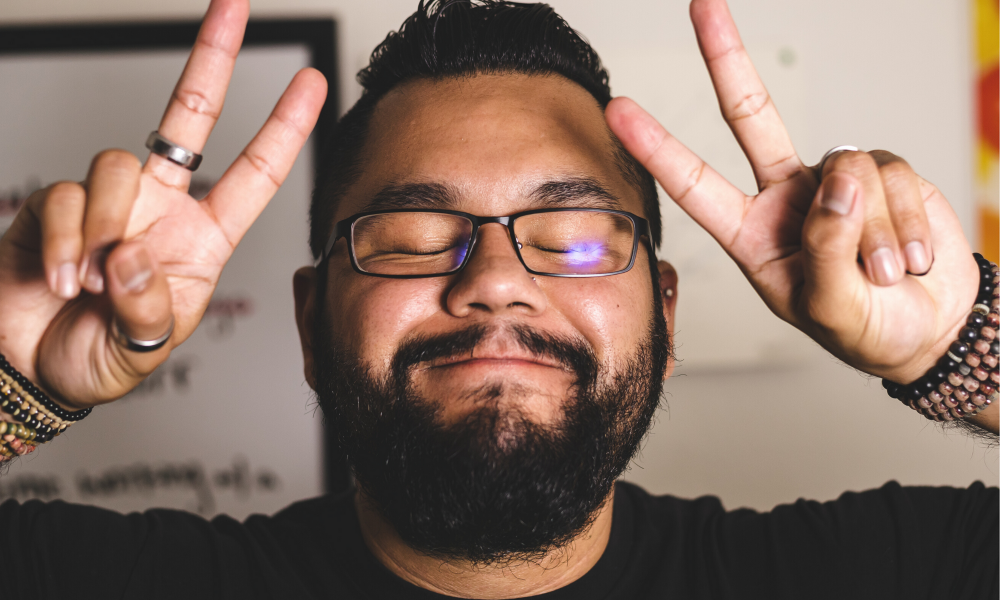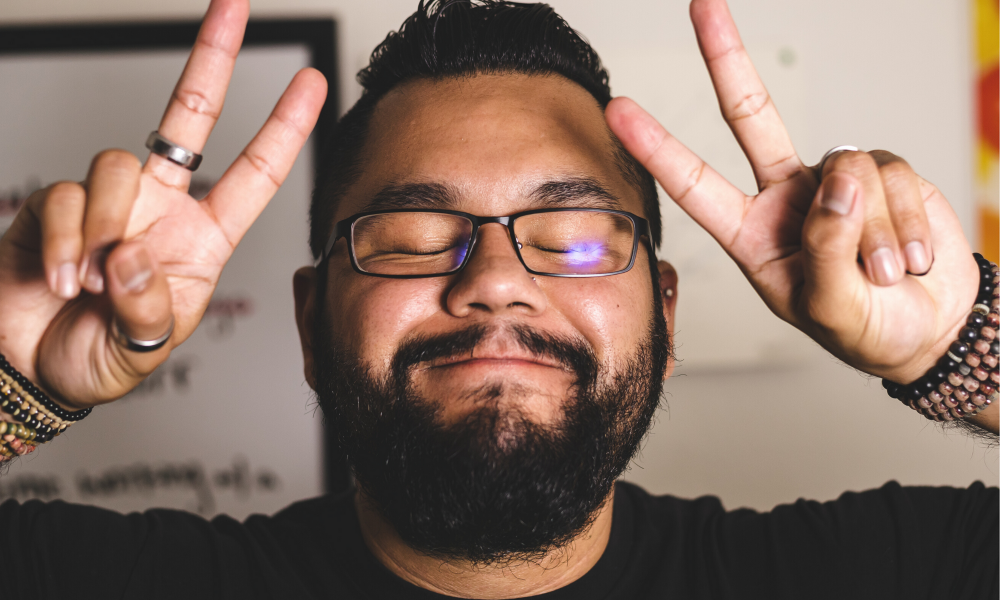 Today we'd like to introduce you to Steve Rodriguez.
Steve, please share your story with us. How did you get to where you are today?
The company first started under a different name, back in 2014, when I had built a studio in my living room–as I was studying dance at UC Riverside. I had finally bought my first camera and started to photograph some of my dance friends. I realized how much fun I had during every session, and I had built up a nifty portfolio with all of the sessions I was having. Granted, I wasn't too aware of editing or lighting or composition at the time. I was, and still am, self-taught after all.
I started looking up "how to get started" videos on YouTube. I started to experiment with editing techniques and I also invested in a cheap/inexpensive lighting set and backdrop. I continued to invite friends over for quick photoshoots, but most of my experience came from me stepping in front of the camera: I was taking A LOT of self-portraits when I first started.
As much of an introverted-extrovert as I may be, and as much anxiety as this gave me, this was also what helped me understand pretty much everything I know about photography–even now! Sometimes my inspirations for a new lighting technique come at 6:00am; sometimes they come at 11:00pm; sometimes on the weekends. It was always random and I knew I couldn't continue asking my friends to come over… Especially not at 3:00am, when I suddenly had that, "What if…" thought lingering in my head.
Once I created a suitable portfolio (mainly self-portraits, to be honest), I went onto Model Mayhem. I did not expect much to happen from there–considering the hundreds of photographers on the website and the amount of talent! Because my portfolio was mainly me, I started to get inquiries from male models. Again, I am not a model whatsoever, but people saw male photos so they naturally assumed.
Fast forward three months, I was getting booked almost every weekend at that point. I had now worked, by this time, with many male models from different walks of life. Many who I am still in contact with today! Some "grew up" to be signed models for local modeling agencies; some went on into the big leagues, out in New York; some model as a side gig, or for the fun of it.
Unfortunately, life took a turn and I was out of the game for a few years. I realized how much I missed the experience (a few years later) and decided to rebrand and build myself up again, from the ground up. Within a two month span, I have managed to rebuild and rebrand myself: an actual website (because I was using my Model Mayhem account as a portfolio beforehand), a growing Instagram portfolio, recommendations via word of mouth, a new logo, some merchandise, and I also started a YouTube channel (which is paired with a blog) where I talk/write about my processes as a photographer and share my thought whenever trying something new! Like food photography, for example–a new endeavor I've recently started.
Although the odds seem to always be against me, I continue to work for it. I continue to push against the grain because I believe in my own work and abilities as a photographer. My next goal is to finally open up a studio of my own by the end of the year. Here's to many more experiences!
We're always bombarded by how great it is to pursue your passion, etc – but we've spoken with enough people to know that it's not always easy. Overall, would you say things have been easy for you?
The road has not always been smooth.
The first time I had started to successfully build "an empire" for myself, life took a turn and I was forced to move away from my place of living and step away from the company I had. I lost the traction I had going from myself and I started to lose motivation. Every time I decided to get back into the motion of things, the photography game quickly changed and I kept feeling like I was swimming upstream.
The editing styles were changing. The lighting techniques were changing. The number of photographers was increasing, making it more difficult to take a step back into the world of photography–especially living in the Los Angeles area.
Late 2019, I decided to go full throttle. Worst case, nothing happened, but at least I could say that I tried it. To my surprise, I started to build traction. Slowly, I started to pick up a following on Instagram. Now, I don't think that numbers should validate one's work, but it felt nice to see people valuing and appreciating the work I was producing. It felt like I was heading in the right direction.
Little by little, the traction was building. But at the same time, there have been times where it seems that the traction was never started to begin with: a freeze in inquiries; feeling like I didn't know what direction I wanted to head towards with photography; not enough money to invest in the company itself; and other personal factors. And now, COVID-19.
I decided to make the best out of the situation and dedicate time out of every day to work things out:
– How can I create outreach opportunities for myself?
– How can I re-engage with people I used to work with, and how can I engage with new people?
– How can I provide the best service possible?
And so forth.
The idea of reflecting and re-evaluating what it means to be a "photographer" has been a bumpy process in itself, but it has also been a rewarding one.
I strongly believe that this is all part of the road to success, though. Without the bumps in the road, how else would one expect to gain experiences?
We'd love to hear more about your business.
Sdotraw is a portrait and lifestyle photography company. At the time, we (and be "we", I mean "me") are a mobile–meaning I travel to my clients and work with them in a space that's comfortable for them. Although I specialize in portrait and lifestyle (typically for print and social media), I have had the opportunity to translate these experiences to my clients who are not in the modeling industry.
What separates me from the rest of the photographers is the amount of support and engagement I provide the people I work with. I treat every customer as though they were the next model I am going to work with, as though they are about to be featured in the next VOGUE Magazine cover. I truly believe that providing the best experience (weather a model or not) is such an important part of this line of work.
I also take my client's thoughts into consideration: I take what they want and what I know how to do, and make it a whole tailored package. I am proud to say that every person I have worked with has shared with me that they had a great experience and end up hiring me for assignments: photographing their babies; photographing them at work in their businesses; photographing their make-up looks or clothing lines; and I have recently started getting inquiries to photograph food for their blogs (a new journey)! And it usually all starts with a simple portrait session and an awesome conversation as the session goes along.
What were you like growing up?
I have always kept to myself. I have always been an introvert, and only have I recently discovered that I have an extrovert side to me.
Growing up, I have always been intrigued by the arts: music, doodling, dance, and photography.
I took up dance when I was in high school, and that translated into my adult life. I dance professionally for a few years, right before I started to pick up photography.
I have always been the optimistic, happy-go-lucky guy with the, "you never know until you attempt it!" attitude.
Now, I am still the same person… But a bit more sarcasm added to the mix.
Contact Info:
Suggest a story: VoyageLA is built on recommendations from the community; it's how we uncover hidden gems, so if you or someone you know deserves recognition please let us know here.