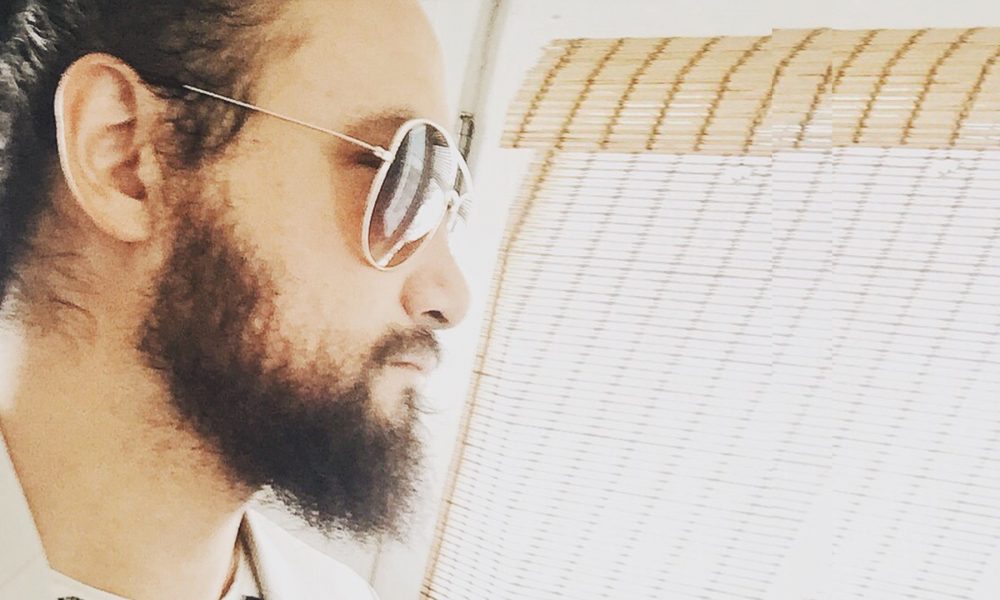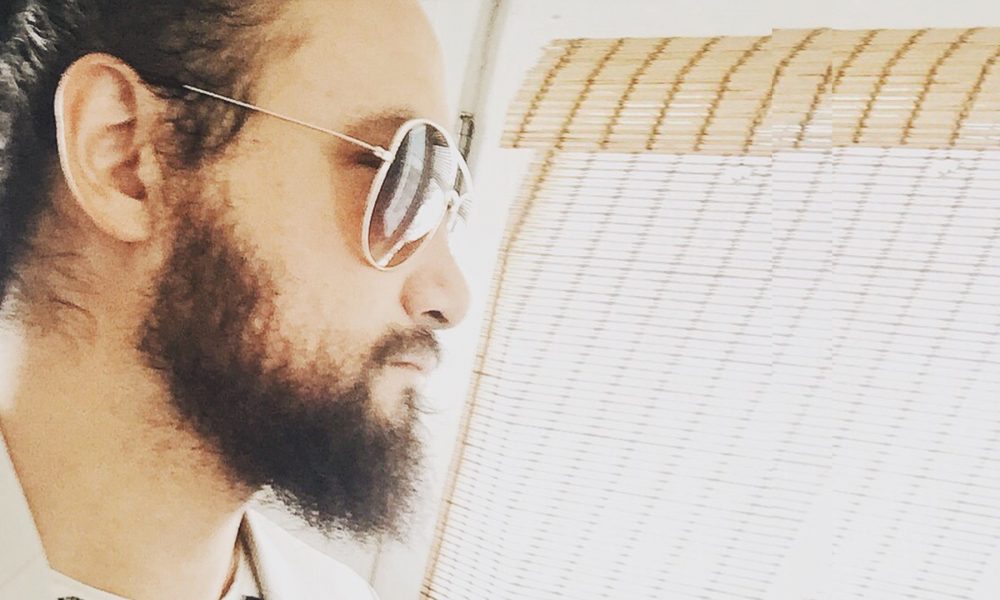 Today we'd like to introduce you to Stephen Nolly.
Stephen, please share your story with us. How did you get to where you are today?
My story starts at the Tokyo Olympics in 1964. My father was a cadet at the Air Force Academy on a hop to Tokyo for some R&R. My mother was a fashion model there and the two of them met at a party at the U.S. Embassy. He graduated from the academy and they got married two weeks after Loving v Virginia, right before my father went off for his first tour in Vietnam, where he would go on to fly as a fighter pilot.
I grew up as a middle child, third-culture kid, moving every 2-3 years while my father was in the service. By the time he left the Air Force for a career in the airlines, I was in high school and I discovered the joy of traveling on airline passes. When I was fifteen, I took off to Hawaii with nothing but $72 in coins. About once a month, I would go to the airport and just get on a plane to somewhere like Paris or Amsterdam, or sometimes just choose a place by looking up at the boards.
I was an entrepreneurial kid. I owned a 900-number when I was fifteen, and that gave me just enough spending money to get into trouble. A National Merit Scholarship opened up my college options, but a performance scholarship at NYU's Tisch School of the Arts sealed the deal for me. After school, I was acting and producing theater, which led to a position as a resident artist Bat at the Flea Theater in Tribeca (Drama Desk, OBIE Award). I had just finished a run of THE TEMPEST at Lincoln Center when I had to confront the fact that I wasn't booking the work I wanted in film & television, mostly because there just weren't many roles for people that looked like me.
That's when I packed things up and moved to Los Angeles to pursue writing.
I wrote a series that got into the Tisch Writers Lab West, which gave me the opportunity to direct. I found I had a talent behind the camera and started my boutique production company, Old Factory Films. Things were moving in the right direction, and I started the Second Act of my life.
I wrote my first feature, GUERNICA, which won a contest and got optioned. I was getting some low-budget commercial directing work, and soon left my restaurant job to put up my shingle as a filmmaker.
Because of my experience in the service industry, my first clients were restaurant groups and liquor companies. I realized I had an eye for Food & Beverage photography. It's a lot like boudoir photography: you find the specific qualities of what makes something beautiful, then you let other people see it through your eyes, and they fall in love with it, too.
I built a website called MagicLanternShooter.com dedicated to hacking DSLRs for video production work, and became a host for the Improve Photography Podcast, with over a million followers. I also designed a color grading software program that allows video to capture the texture and color of film (www.viscousvideo.com).
I was Supervising Producer for the Ready for Takeoff Podcast (www.readyfortakeoffpodcast.com), hosted by my father, which helps aspiring pilots find their niche in the aviation industry. After that, I produced the audiobook of the first novel in his Vietnam series called "Hamfist Over the Trail" (www.FreeHamfist.com).
Since then, I've continued writing and recently won a scholarship at NMI's Musical Theater Writing program as a Bookwriter and Lyricist. My play, THE TRAITOR, was supposed to be part of this year's Fringe Festival, but like the rest of the theater world, it was overcome by events. (We were, however, able to present it as a musical that premiered online last month.)
So far, I've written five scripts that have advanced at the Austin Film Festival, two at the Sundance Episodic Lab, been a semifinalist for the Google Podcast Creator's Lab, a finalist at NYU's Production Lab, and that first feature, GUERNICA, has now been optioned twice.
My latest feature, CHILMARK, a thriller that takes place in the Deaf community on Martha's Vineyard, was recently featured by Tisch Represents as part of their Scene Night to showcase underrepresented voices.  I'm very excited to announce that it was just recently optioned by Warner Brothers.
I still do commercial directing work, and my narrative work has gone to festivals, won some awards, and the latest series I directed, SWIPED OUT, was featured on WHOHAHA and Bumble.
In my free time, I enjoy lock-picking, horology (watchmaking), cooking, and I recently began restoring a vintage Smith Corona Electra 120 typewriter with script typeface.
We'd love to hear more about your work and what you are currently focused on. What else should we know?
I'm primarily a writer/director. Being bi-racial has certain tricky elements to it, and I have always been fascinated with the role of "The Other". For every well-intentioned rule, there is some exception to that. For example, representation is a very important part of casting. However, when I was an actor, there simply weren't any Half-Jewish/Half-Japanese roles, and so I always played some other ethnicity.
Identity, race, and ethnicity are complicated issues.
When I was a kid and first started encountering racism, my father told me that the more I looked White and leaned into Whiteness, the more opportunities I would have.
Turns out, he was right.
But there's always a price to be paid for "passing". This became the premise for CHILMARK, when a father pressures his daughter to get cochlear implants so that she doesn't have to face the difficulties of being Deaf. However, that decision to "fix her" and spare her from pain ends up ostracizing her from her community and makes her feel unaccepted by the person who was supposed to love her.
The dilemmas that don't fit neatly within the rules are the ones that fascinate me the most.
What is "success" or "successful" for you?
Words like "success" can be tricky. Success is a moving target, and I would question the artistic integrity of anyone who labels themself as "successful", because an artist shouldn't require external validation.
However, anyone that says that financial and critical recognition from one's peers hold no weight is probably justifying their lack of traditional "success".
If you have something to contribute culturally and can create with integrity, that's a large part. Writing Theater has that advantage over screenplays because Theater can actually EXIST and people will see it and it will AFFECT them, whereas most screenplays aren't made into movies and never get read by more than a few dozen people.
If you can speak your truth as an artist, you can create a body of work that, in retrospect, probably demonstrates some theme within your voice.
And if you can do that, and be loving to the people in your life and be a blessing to them, that's pretty great, too.
No person exists in a vacuum, and there really is no substitute for being surrounded by the people you love and that love you.
And that's what art is.
Putting a piece of you and what you love out into the world.
Contact Info:

Image Credit:
Stephen Nolly
Suggest a story: VoyageLA is built on recommendations from the community; it's how we uncover hidden gems, so if you or someone you know deserves recognition please let us know here.