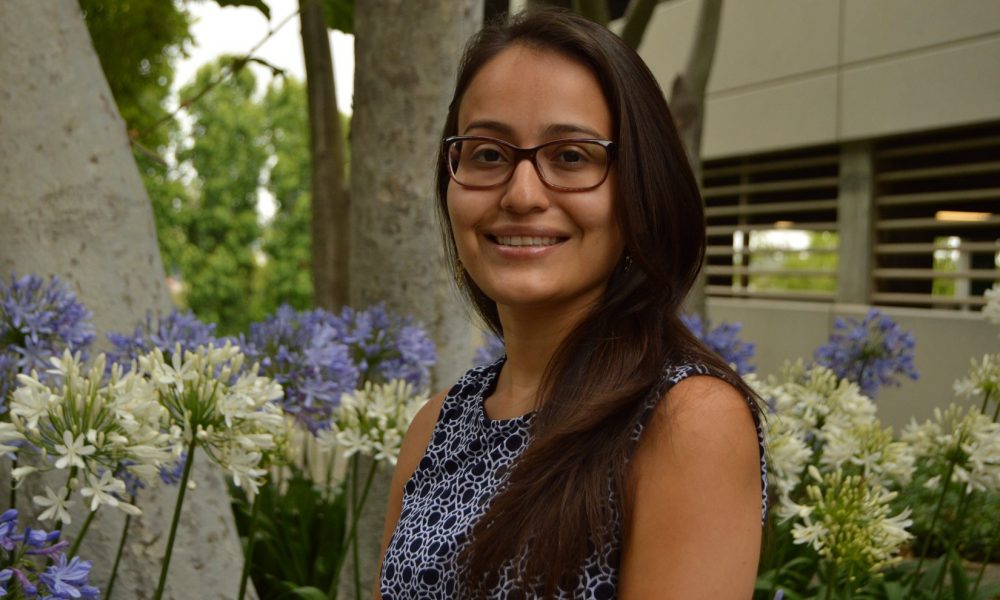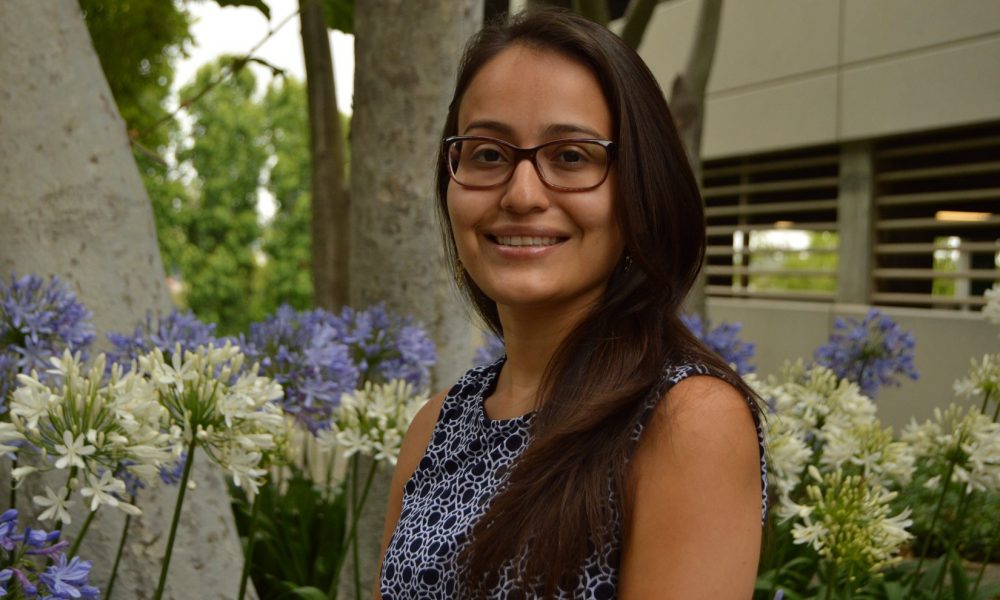 Today we'd like to introduce you to Stephanie Moran.
So, before we jump into specific questions about the business, why don't you give us some details about you and your story.
I've been working with seniors since 2006, but I believe my passion for it began to germinate in my childhood. I had always had a strong attachment with my late grandparents, all through elementary, middle, and high school summer breaks I would live with them in Mexico. So naturally, this experience fostered in me a sense of respect and admiration for my elders.
It was in 2006, as an undergraduate at UCLA, where I realized that I could turn my fondness for the company of seniors into a career. I volunteered at senior assisted living communities and adult day centers, and also worked in an aging-research lab at UCLA. The gratification I received from providing quality, person-centered care, combined with my natural interests in human physiology and gerontology, led me to a professional career working with seniors. I earned a Bachelor of Science in Cognitive Science and Minor in Gerontology, and my first job out of college was working in a memory care program for seniors with Mild Cognitive Impairment (MCI) and early dementia. My role was to organize, design and facilitate activities for them. This is when I really fell in love with creating activity programs, and specifically knowing when and how to adapt a program for varying cognitive abilities. Some of the senior residents had mild memory impairment whereas others were in the middle stages of Alzheimer's, or had uncommon forms of dementia like frontotemporal dementia. I learned to recognize the varying symptoms of cognitive impairment and how to approach and respond to each resident accordingly.
I worked in that program for a bit over 3 years, and then at another assisted living community for over a year before I decided it was finally time to take the plunge and start a business of my own, where I could focus on my vision of providing the most stimulating and purposeful experiences for seniors. I furthered my training by attaining an activity director certification (ADC) through the National Certification Council for Activity Professionals (NCCAP), a federally recognized organization that certifies activity professionals who work specifically with the elderly. After compiling a list of my favorite programs, I built my website, printed some brochures, and started booking my first clients within a month of starting my business. I am currently nine months in and am absolutely loving my job!
Great, so let's dig a little deeper into the story – has it been an easy path overall and if not, what were the challenges you've had to overcome?
Working full-time in assisted living communities, I struggled with not having the freedom to implement programs that I knew the seniors enjoyed or being instructed to facilitate programs that I personally did not enjoy facilitating. I solved those problems by starting my company SeniorSensory, and ensuring that the seniors I work with will always receive quality programming, facilitated by someone who cares and is genuinely interested in what they are offering. While I wish that I could have started my business sooner, I am forever grateful for all that I have learned while working in the senior communities. Nowhere else could I have gained so much firsthand experience and skills needed to work successfully with the senior population.
I am currently running all aspects of my business solo, which certainly doesn't make things easy. I can handle my current client list, but as I hopefully scale and grow my business, I envision hiring a staff of equally qualified and dedicated activity professionals to provide my services to as many seniors as possible.
Alright – so let's talk business. Tell us about SeniorSensory – what should we know?
With my company SeniorSensory, my mission is to provide purposeful, stimulating, and engaging activities for seniors to help improve their quality of life. I offer group activities for senior communities, 1-on-1 activities for seniors that want or need more personalized care and attention, and also offer resources for family members and caregivers. All of my programs are designed around six domains of mental fitness: 1. Critical thinking and reasoning, 2. Long term memory recall, 3. Step-by-step sequencing and fine motor skills, 4. Learning something new and expanding knowledge, 5. Logical thinking and arithmetic skills, and 6. Emotional and social well-being.
For senior communities (e.g. independent or assisted living, memory care), I work as an activity vendor and offer them a catalogue of group programs to choose from. Their activity staff will hire me on for an hour session at a time and I will visit the community to facilitate the activity. I bring all the supplies needed for each program and also make promotional flyers that the community staff can use to help increase participation.
One of my most popular group programs is my "TED Talks" class, where I screen a TED talk for the seniors and provide a follow-up discussion session to expand on the ideas presented in the TED talk. I've been able to introduce virtual reality to the seniors, and have very informative, educational talks about self-driving cars, stem cell research, cyberbullying, and much more. My other group classes offered are: "Poetry Corner" (a poetry appreciation class), "Trivia Mania" (a Jeopardy-style trivia game), "Mind Crunch" (a brain-games class), "Creative Zone" (an arts and crafts class), "Monthly Book Club," "Spanish 101," and "Science & Tech in the News" (a current events class).
I also offer "1-on-1 Tech Help" for seniors. These are private clients that I visit in their home or in their retirement community and assist with any of their technology needs, this might include showing them how to use email, ordering and downloading books on their e-reader, how to use Netflix on their SmartTV, or showing them useful features on their smartphone.
For family members and caregivers, I also offer an educational and informative class on dementia: "Dementia 101: What does it all mean? & How to care for those affected."
There are many vendors in the senior space, but what sets SeniorSensory apart is the scope of my programming and focus on meaningful cognitive stimulation. I'm most proud of my company when I hear the fabulous comments and feedback from the seniors in my classes or their family members. One senior told me that she "felt alive!" after having such a provocative, stimulating discussion after a TED Talks presentation. Another pulled me aside after a session to tell me how much she appreciated my classes and all the work that I do to prepare for them. Another left me a voicemail a few minutes after a class to thank me for bringing such unique programming that she felt was missing in her community. Comments like that never get old and only encourage me to keep on!
Is there a characteristic or quality that you feel is essential to success?
I really do love working with seniors, but the work is not for everyone. I've seen many caregivers, nurses, and activity staff come and go, especially when working in memory care. I think my success in the senior space comes down to two key qualities: understanding and patience.
To really have success when working with seniors, you should really understand what it means to age, physiologically, psychologically, and socially. And, with dementia, understanding that some behaviors are not intentional but the result of a disease wreaking havoc in the brain.
I've seen many people get frustrated and impatient when working with seniors, and without patience you will never succeed in senior care. Just remember, as one of my 95-year-old clients used to say, "patience, patience, or you will become a patient!"
Contact Info:
Image Credit:
Leticia Ortiz, Ortiz Photography 355