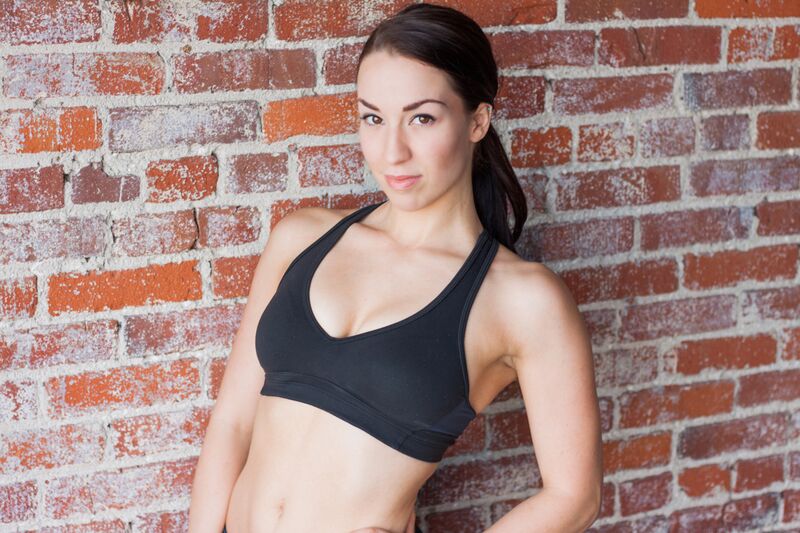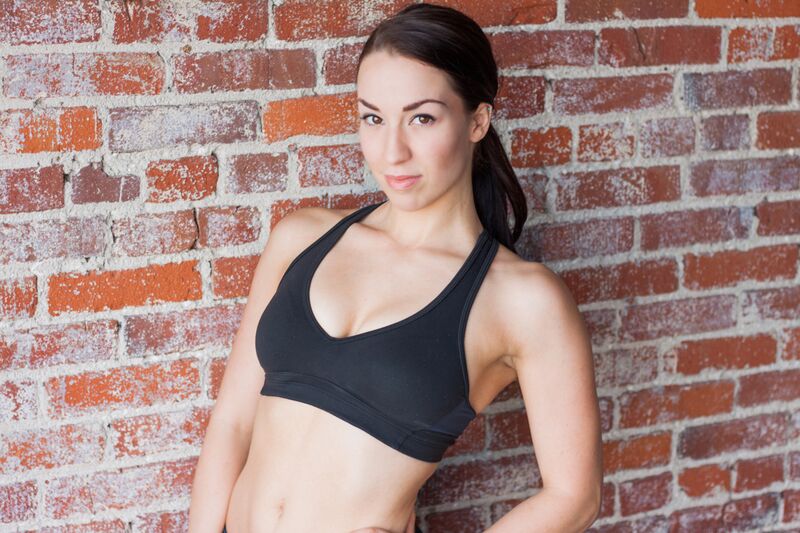 Today we'd like to introduce you to Stephanie Jameson.
Stephanie, let's start with your story. We'd love to hear how you got started and how the journey has been so far.
When I was younger, I was always playing a sport of some kind. I loved soccer, speed skating, softball, track… you name it, I did it! As I got older, I found myself less involved in athletics but falling more and more in love with the arts, I moved to Manhattan to study acting for some time, and eventually graduated from college with a degree in Musical Theatre.
While in college, organized sports became a thing of the past, but I danced daily and began working out in the gym to stay in shape. Eventually, friends and family because asking me to show them around the gym, and I realized I absolutely loved empowering people by teaching them to change their body and feel comfortable in the gym.
I trained on the side while holding down a full-time job, then decided I wanted to pursue it full time. I got a job in a corporate gym as a trainer, and while I absolutely loved the clients I had (some are still with me!), I quickly realized that I didn't love the way that particular business treated the gym members and clients. The focus was on selling training packages, not on getting results for the clients. I knew that training was more than an exchange of money and time: clients trust you. They want physical results, but they often also want someone to talk to, someone who will challenge them as well as listen to them and care for them.
When I left the corporate gym, I ended up entering a program for one of the biggest names in indoor cycling. I was riding in classes 6 to 8 times per week, receiving critiques from instructors, and constantly fighting to get better in order to have a successful audition and get a job as an instructor. I auditioned, had two interviews, and was told to start prepping to move to New York for training program in case I was selected. When I expressed concern in leaving my clients for up to ten weeks, they told me that this should be the biggest thing in my life and I shouldn't let anything stand in my way. If I got the job, they told me, I would also have to move anywhere in the country they wanted me to.
I knew this felt wrong. My clients, who had stood by me as I transferred from gym to gym and studio to studio deserved better than to have me up and leave them. My boyfriend, who had stood by me as I quit my steady job for a chance at training full time, deserved better than to have me up and move on him. I realized that my heart wasn't fully committed to this company, and while I have two friends who are dear to me and absolutely love teaching for this company, I knew the fit wasn't right.
As I came to this realization, I received official notice that after my final interview I had not been picked. Though I had already decided it wasn't for me, this rejection hurt. I had spent months cycling, auditioning, interviewing, and trying to see if there was any way to make training in New York and moving afterward work. I was told I didn't get it about a week before Christmas, and decided to head home to spend time with my family. My boyfriend and I had always joked about opening a studio of our own – one that truly cared about the clients and had everything we have found to be effective in body transformations over the years.
As we sat around on Christmas Eve in my sister's kitchen, I was complaining that spending all of this time training for something that didn't even work out had really cut into my volunteering time. I used to volunteer at women's shelters, for after school programs, and made regular donations to causes dear to me. Most of this had been put on hold. My boyfriend said to me, "Why don't we open our studio, and donate part of what we make to charity?" It was like fireworks went off!
Obviously this was the answer! I could spend time complaining that I had wasted time, or I could go forward and create a business I felt proud of! We immediately began making plans, searching for funding, and laying out our business plan. We knew that a strength training and cardio is the best combination to truly transform bodies, so we built a workout that contains both. There were some struggles around being taken seriously as a young female when trying to negotiate lease terms and city permits, but eventually everything was in place, and we set up to open in beautiful Downtown Glendale, just one block from The Americana at Brand.
My boyfriend (who was now my fiancé) and I knew we wanted the workout to be killer, the space to be beautiful, and the feeling to be accepting. We had wonderful people (including other could-be-rival studio owners) help us figure out how to allocate funds to the right areas of our business, assist in installing floors, and even come up with the name of the studio (giveStrength) – that came thanks to my fiancé's sister, Cayla!
After one month of very little sleep and lots of long days/nights, we were ready to open. We held our breath as we waited to see if anyone would show… and they did! Our first class ever had only three people in it, but I will never forget how happy I was to see their faces waiting to sweat it out with us. Now we have full and waitlisted classes, and each month our client base continues to grow.
Our giveStrength classes are very tough, and we like it that way. We believe everyone can give a bit more than they think, and we feel it's our job to get them there. We start out doing strength training with a variety of equipment, including TRX bands, free weights, slam balls, and battle ropes. Then, we hop on stationary bikes and do intense rhythm-based HIIT cycling to really burn calories. Afterward, we cool down and provide chilled eucalyptus towels.
Aside from the workout, clients really love that they get to pick one of three charities for a portion of the class purchase to be donated to. As they enter or leave the studio, they place a chip in whichever jar they prefer, then we add up the chips, and divide our donation up between the three charities.
While owning a business is exhausting in a way I cannot even begin to explain, it is far more rewarding than I could have every hoped. I have met incredible people. I have seen clients get stronger physically, as well as become more confident and happy. I get to donate to causes I care about, and see people light up when they realize they are making a difference too. I wouldn't trade it for the world.
We're always bombarded by how great it is to pursue your passion, etc – but we've spoken with enough people to know that it's not always easy. Overall, would you say things have been easy for you?
It was very interesting to see people's responses when I let them know I planned on opening a business. Some people were very supportive, some were nervous for us, and some were downright negative about it and liked to tell me how likely it was that I would fail. Family members and friends were downright afraid for us.
Fortunately, I realized that most of the supportive people were successful themselves – they had taken a risk at some point in their life and had made it work. These were also the people that were willing to share the knowledge and experience they felt would help.
When we had finally found funding, fleshed out our business plan, and decided where to open our studio, we had to negotiate a lease. My fiancé, Brad, is my business partner, but in the beginning I did most of the paperwork, so we decided my name would be on the lease. This caused problems because the real estate broker had no interest in speaking with me, he only wanted to speak with Brad. I would request changes to the lease and he would tell me I didn't know what I was talking about, then request to speak to Brad again. I asked him to call me directly if he needed to talk about the lease, but he couldn't remember my name and would call Brad instead. Eventually I was so frustrated and my fiancé was tired of getting phone calls that he'd have to pass on to me that we almost walked away. I made one last ditch effort and set up a meeting directly with the landlord of the space we wanted. Fortunately, he turned out to a fantastic man that looked me in the eyes and spoke to me like a business owner. We negotiated the lease within an hour and signed it within 24 hours.
We'd love to hear more about your business.
At giveStrength we believe in the power of giving – no matter who you are or what circumstance you find yourself in, you have something to give.
We strive to create an environment that pushes you to give more than you think you can, physically and mentally, as well as give back to others. A portion of every class purchased goes to one of our three seasonally charities and clients get to pick which one.
Our classes are tough, but fun. The strength portion is set to a clock, so it's all about how much YOU can give within that time. It doesn't matter what the person next to you is doing, it's about you. We don't put you down, but we will push you to give your all.
After we finish the strength portion, we all hop on the bike and rock out to a sweaty soundtrack that keeps you pedaling to the beat.
GiveStrength also offers private and semi-private training sessions customized to your goals.
Pricing:
First Class is Free!
First Month of Unlimited Classes is $68
Contact Info: