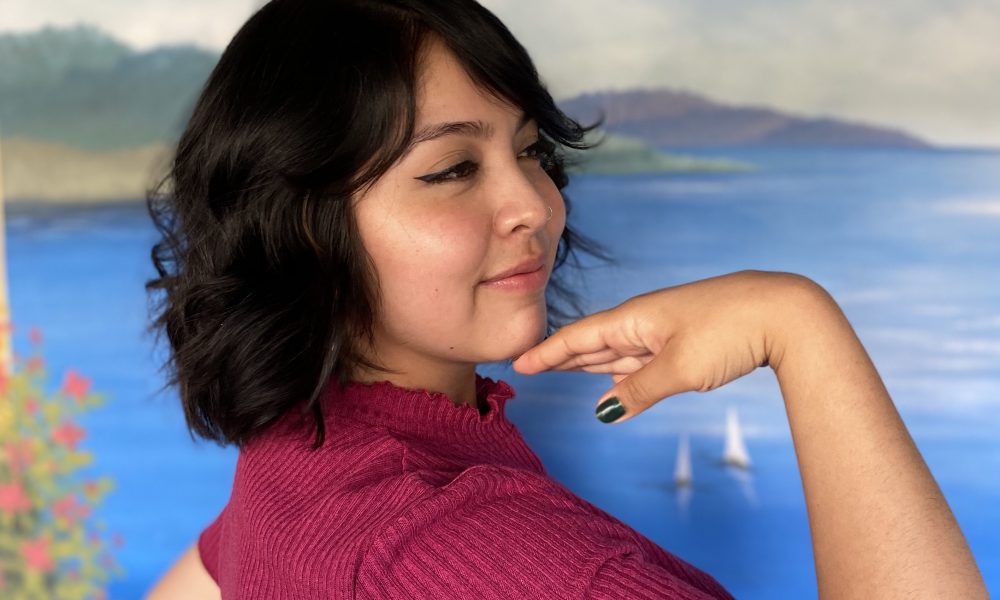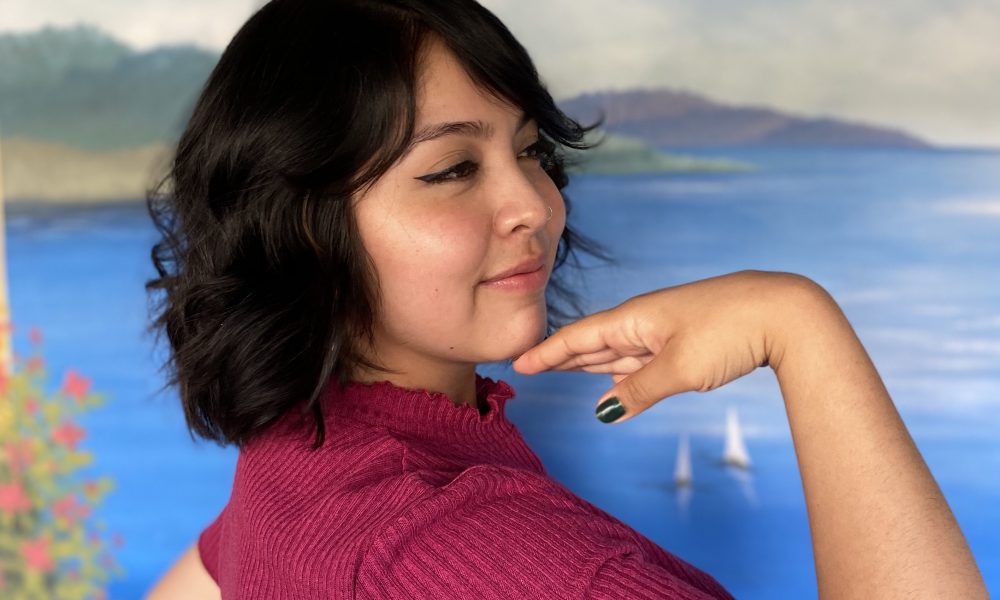 Today we'd like to introduce you to Stephanie Alcantara.
Stephanie, please share your story with us. How did you get to where you are today?
It was second grade when I entered my first ever art competition. The school's art teacher had come by and shown the class how to see shapes in everyday items. She showed us the base of an apple was a circle, the base of a lamp was two triangles, the base of a dog or a cat was a circle and smaller triangles and ovals to enhance the ears. She then announced that we would learn how to draw a lion. Whoa. How is a class of seven-eight years old are going to tackle such a majestic creature? I felt stressed but I was up for the challenge. The winner received a chocolate bar, and not just any chocolate bar, this one was king-sized. She broke down the shapes- circles for the eyes, rectangle for its mouth, a triangle for the nose, and lines for the mane. After the demonstration, it was up to us to do it ourselves. I never really had a drive for anything except for Saturday cartoons and tetherball Tuesdays, but for whatever reason, I really wanted to win. Especially for a king-size chocolate bar! I remember kids who finished early were allowed to play outside for the remainder of the day. When I finally finished, I looked up to see the class was empty. For a moment, I affiliated being the last one as being the loser. I had a knot in my throat, and I could feel the tears run down my side, I felt defeated. Both teachers walked over to me to critique my piece.
One pointed out the extra details. She liked that my lion was surrounded by its natural environment, with great sun-kissed plains in the background. My lion also had cubs on the side and a pink bow because apparently, it was a female lion with its babies. (I'm grateful she didn't laugh at me). Both the art teacher and my teacher just looked at each other and nodded. They walked outside with my drawing and announced it to everyone that I was the winner. I never really felt acknowledged in that way, again, I never really had much of a will to do anything. I kind of accepted myself as just ordinary with not many special talents. When my mom picked me up after school, we shared the chocolate bar and I showed her my art piece. My mom was so proud that later on that day she bought me a bundle of art supplies, including a 64-pack of crayons. My passion for drawing just grew more and more as the years went by. I took the occasional art classes after school, borrowed books from the library, even did the endless amount of hours online to learn more techniques. I don't think I'll ever stop learning and experimenting with the different art concepts and mediums that exist. Ever since then, I felt like I have found my spark, my passion, and in all honesty, myself.
We're always bombarded by how great it is to pursue your passion, etc – but we've spoken with enough people to know that it's not always easy. Overall, would you say things have been easy for you?
My biggest enemy is myself. I am the worst critic that I have ever encountered and I hate that fact that I'm like this. In my younger years, I was more harsh, and to be honest, I let it all get to my head. Back in middle school, the kids were very vicious, and if they didn't like you, they made it well known. To some of my classmates, I was invisible and to others I was a target. My art became the beacon of everything odd about me (according to my classmates). I was fascinated by the unknown, UFOs, werewolves, bigfoot; my biggest obsession were elves and trolls, and my notebooks were filled with sketches of it. My classmates would make fun of me, and instead of standing up to them, I threw it all away. My art, the shield that protected me, became the very thing that destroyed my self-esteem. I was already battling my own inner demons. At the time, I was very depressed, at some point suicidal.
Physically, I was the chubby girl with horrible skin (due to my eczema) that was rumored to be contagious… So I gave it up. I stopped drawing for years. It wasn't until I was held at a mental hospital that my art was brought back to light. Another girl saw me sketching on a napkin and asked if I would draw her. It eventually became a thing. I was asked to sketch for the majority of the detainees, even some of the employees began to acknowledge the talents I had. They hyped me up and reignited that passion again. When I was released, my family all came together to remind me to never let it go, and I haven't since. At the moment, my family are my biggest supporters, constantly ordering art pieces from me. My sister orders several Shrek pieces and my dad wants me to paint yet another portrait of him. It was just until last year when I gathered enough courage to start my art Instagram page. It's my side hustle, but I hope it grows big enough to become my main job. She's only a year young, and I'm still trying to find my art style, but I have never felt so sure of anything in my entire life.
Please tell us more about your art.
I am an artist and a writer. I started my own business back in April of 2019 when my boss asked if I ever painted on shoes. I didn't know how, but I made it look like I did. He was my first customer of my art shop @ lavishstarlette (on Instagram). Now I can confidently say I do custom art pieces, whether it is painting on shoes, clothing, or canvases. A chameleon of arts, I have a few different art styles. I haven't stuck to one due to the different art styles that I have been asked to do. I have done paintings on shoes, jackets, and recently I'm experimenting on making custom pins of original artwork. I haven't had as many customers as I would like, but it's only been a year. I'm very optimistic, which is odd for a pessimist like me, but it's what I like to do. It is a side hustle that I aspire to be my main job. I'm very proud of the amount of love I have received so far and look forward to not only enhancing my skills, be creating even better art than I already have.
What were you like growing up?
Growing up, I was always daydreaming. I don't think a day went by where I wouldn't drift away. I was always a dreamer but never really allowed myself to act out on such high hopes. Very pessimistic, I was a very negative kid who suffered from depression, anxiety and had a bad case of eczema. Every now and then I would label myself as the art kid, but never really believed I would get anywhere with it. Ugh, I know, very toxic mindset. Another dream of mine was to be scriptwriter, but I would crush it whenever the hopes became high. I never dared to dream until recently.
Back in 2012, after my suicide attempt, I had an epiphany, life is not that bad. And back in 2018, after another near-death experience, I had, yet again, another epiphany. Life is short. I remember laying in the hospital bed and thinking, "if I go tonight, I have no regrets… except for not trying". This was for both my movie scripts and my art. I had learned to accept my love for both and learned to stand up for my own personal art but never really attempted to do much else. Never attempted to sell it, put it up for auction, for donating it, nothing- I kept it between me and my family. I see artists and writers out there doing their own thing, and I want to be at that level. Is the road going to be difficult? Yes. But if I go tomorrow, I will go with no regrets this time.
Contact Info:
Address: 1721 E Hungerford st Long Beach, Ca. 90805
Phone: 3239630524

Image Credit:
Jennifer Alcantara
Suggest a story: VoyageLA is built on recommendations from the community; it's how we uncover hidden gems, so if you or someone you know deserves recognition please let us know here.