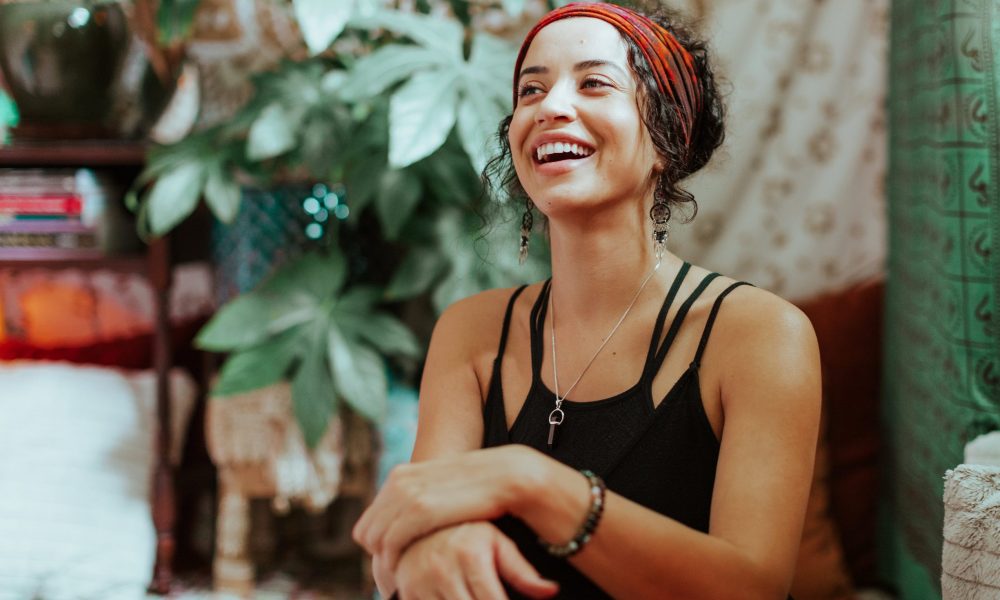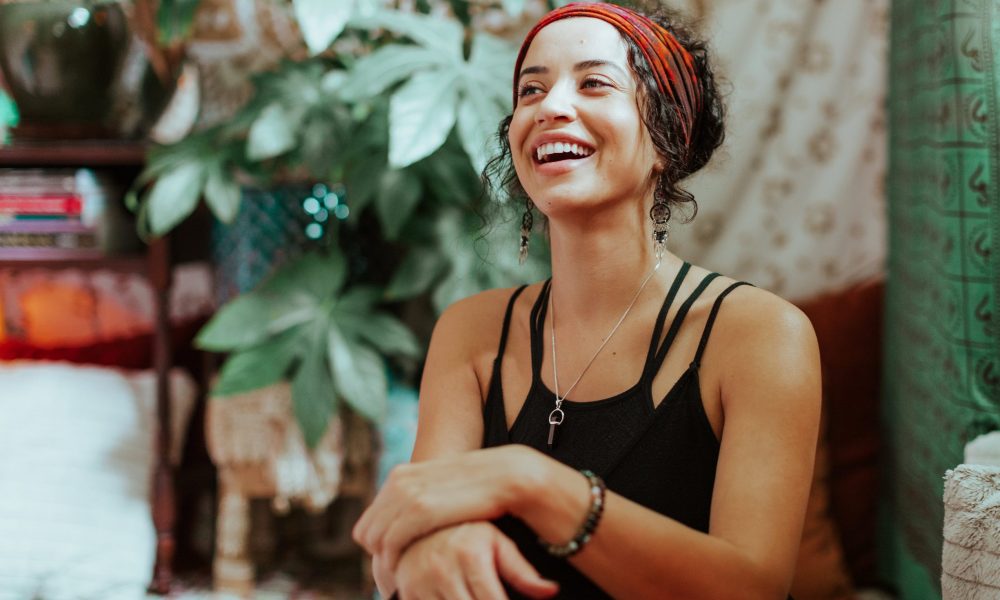 Today we'd like to introduce you to Stef Gerard.
Stef, before we jump into specific questions about your work, why don't you give us some details about you and your story.
From the age of six, I felt a little different from other children. I saw things: shadowy figures, images, orbs. I felt and knew things that I could not explain: foreshadowing dreams and deep feelings of loss just moments before receiving a phone call that a family member had passed. I could feel other people's pain in my body, see their darkness, and speak their thoughts to them.
I grew up in a conservatively upper-middle-class family in Westlake Village and my heightened sensitivities were often chalked up to just being an overly imaginative child. When I was ten, my picture-perfect family was shattered, when my father confessed that he was living a double life and had three children with his secret girlfriend.
Overnight, my world completely changed. My mother had a nervous breakdown and months later moved us to a religious "community" aka a cult in a small Arkansas town. We went from living in a 5,000 square foot home to me sharing a room with my mother and later moving to a double-wide trailer. The community we moved to preached "shield your children from the evils of the world" and was hellbent on preparing for the end of the days. They created their own school, with a religiously-based curriculum (saturated in Latin and close-mindedness) and fed us fear.
For four years (11-15 yrs old), I lived in fear and I wanted to die. We were alienated from our family in California and living off the grid in a religious cult in the south. Leading up to y2k, the community stock-piled batteries and grain and told us that the new year would cause the world to be in chaos. When none of their predictions happened on that NYE and the world was left standing, my mother started to realize that perhaps we were living in the wrong "community" and she moved us to Colorado Springs, CO.
Colorado was a huge improvement from the Arkansas cult, but in the first year at my new school, I was often bullied and it led to years of self-doubt and hatred. Throughout my teenage and early adult years, I battled with my own shadow: feelings of despair, not belonging, hopelessness, dark thoughts, and patterns of destructive behavior. I got to where I am now, because I swam in my darkness for years searching for my truth, and I found that truth in my ability to see and know and feel what is.
In 2010, I discovered energy healing, specifically reiki. I reluctantly went to a practitioner and could not believe the sensations moving through my body. I felt so much lighter, centered, and alive. I am ever the skeptic: I believe only what I have personal experience with, and let me tell you: I believe this. I feel it and now I see others feel it, and it is remarkable.
We are more than words and acknowledgement of our issues. We all hold on to energetic trauma in a physical way, because we are partly physical beings. Reiki helps to move energy throughout the body in a spectacular way and to release it. I am always in awe of it.
Today, I strive to help others face their darkness and distance themselves from their labels and their stories. Without any of that, we are free. We are simply magical beings on a vast journey of possibilities.
Overall, has it been relatively smooth? If not, what were some of the struggles along the way?
My road has not always been smooth, but it has always been interesting. I spent many years feeling lost and misunderstood, but it was in those moments that I truly connected with who I am at my core. Those moments helped me separate from the story of who I was, based on what I had been through. Those moments allowed me to see myself as a being apart from all the external labels I associated with.
Please tell us more about your work.
ShadowLight Reiki is more than a business to me. It's my business. After each session, I am on cloud 9! It's a beautiful privilege for me to connect with my fellow humans and assist them on their journeys in any way I can.
I specialize in reading people's darkness: the shadow self, the repressed part that is hidden away. Together, in a safe and confidential space, we dig into the darkness and unlock old stories: chains that block progression and happiness. We confront the shadow self, so they may walk in the light of their truth and be free to be who they truly are!
The session begins before each client arrives. I meditate on the client and sometimes receive messages from their spirit guides or loved ones who have passed. When the client arrives, they have tarot cards waiting for them (usually which have flown out of the deck), and we discuss their intention for their session. The reiki session itself involves hands-on and hands-off energy clearing, sealing of the aura, and calibration of the biofield with the use of weighted tuning forks. After each session, we discuss practical ways in which the client can continue to live in alignment with their highest good.
We all have the ability to heal ourselves. I am just a channel that holds space for your healing.
If you had to go back in time and start over, would you have done anything differently?
Absolutely nothing. I am a spirit in a body on a journey and I exist in the perfect place and time. Each moment of my life has taught me something profoundly valuable. The past is full of wonderful lessons and growth and I would not change a breath of it.
Contact Info:

Image Credit:
Justin Cook Photography
Suggest a story: VoyageLA is built on recommendations from the community; it's how we uncover hidden gems, so if you or someone you know deserves recognition please let us know here.