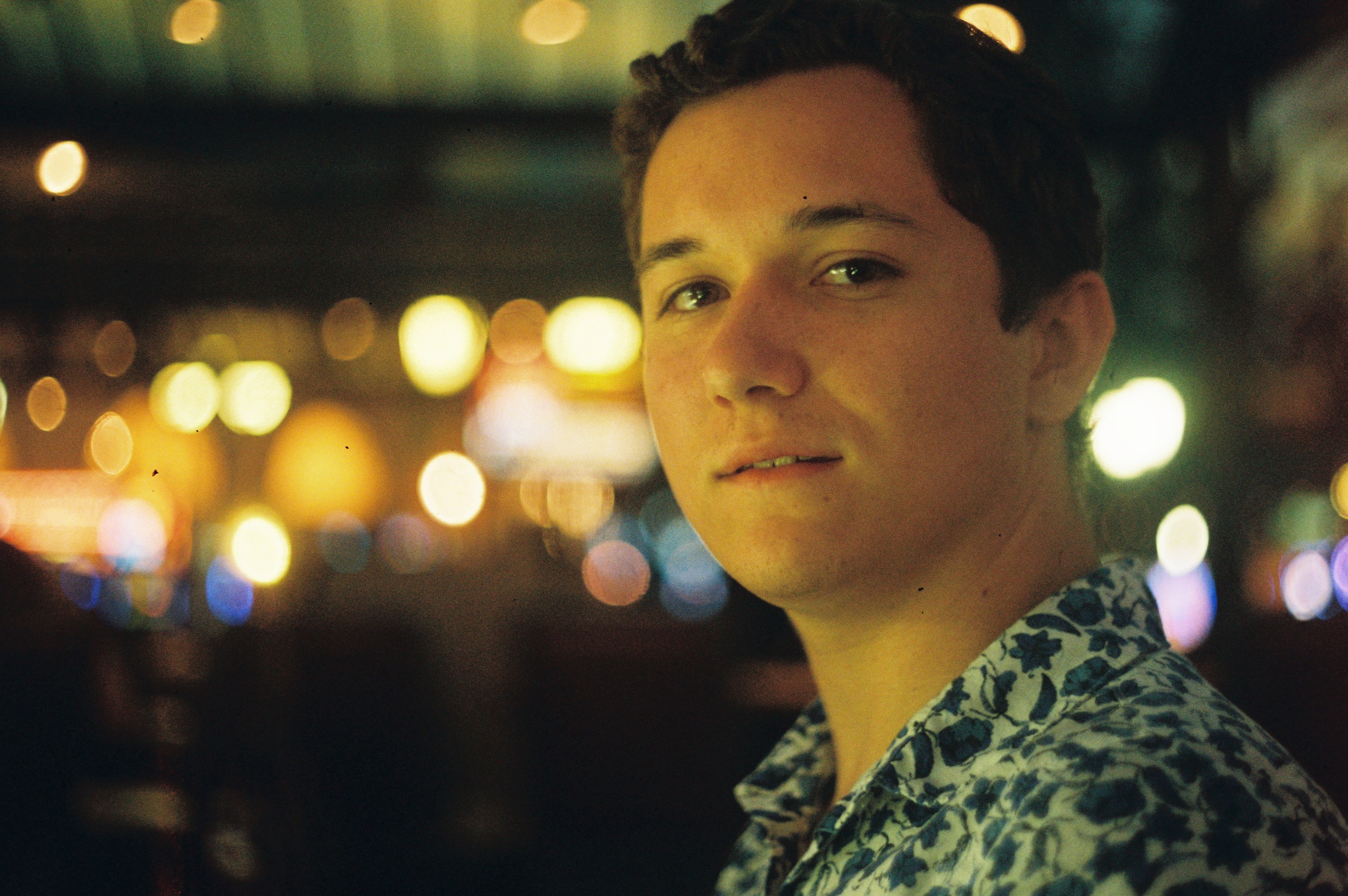 Hi Stanley, thanks for joining us today. We'd love for you to start by introducing yourself.
I kickstarted my career as a filmmaker at the top of 2016 in Orlando, Florida. Like so many, I began by writing, directing, and starring in short films shot on my phone, with the aid of a few friends who I paid in pizza. It wasn't long before I graduated to more professional equipment, with crews of dozens. For as cathartic as the writing process can be, it's no match for the electric energy on sets. To see an image or an idea that's lived in your head brought to life by a team of brilliant craftspeople is a high like no other. Since high school, I'd dreamed of moving to Los Angeles, for its boundless opportunities and for the culture and camaraderie that can be found in every pocket of the city. I finally made the journey in the late summer of 2018 and committed more intensely to improving my craft. After five years, it still feels like I'm only just beginning to plant the seeds of my ambitions, but I wouldn't trade the experience for the world. I'm one semester from receiving an MFA in Screenwriting, and I'm sharing my ideas and goals with fellow filmmakers who are just as hungry to tell vital and exciting new stories. After all, LA is the ultimate community for storytellers; I feel enlivened with new ideas every time I walk down the street.
Can you talk to us a bit about the challenges and lessons you've learned along the way. Looking back would you say it's been easy or smooth in retrospect?
No creative journey is ever completely smooth, but I consider myself deeply lucky and, of course, blessed with immense privilege. It takes more than courage and belief in oneself to move across the country in pursuit of a dream; it takes financial support and the mental and emotional peace of mind that can only come with the resources to provide food, good health, and a roof over one's head. I drove from Florida to Los Angeles with my every belonging stuffed in the back of my Chevy Impala, and that journey was fueled by savings from a minimum-wage job, some aid from family, and student loans that I'll one day have to pay back. There's no reason to mince words: I'm privileged, and I have every intention of paying that privilege back. Every filmmaker would likely agree that it's a hustle to find work. That doesn't necessarily mean that the hustle has to be a slog, though, or perpetually viewed as a "struggle." Making connections and networking can be a drain, especially for an introvert like myself, but the access I've been granted as a result has inspired me to work even harder and, above all, to hold the door open for others to follow. I'm not exactly rubbing shoulders with A-listers, but I've been on sets, I've received invaluable feedback, and I've grown close to so many wise and deeply creative individuals. That doesn't happen without true generosity of spirit from my fellow Angelenos.
As you know, we're big fans of you and your work. For our readers who might not be as familiar what can you tell them about what you do?
For as much as filmmakers like to inflate the nobility of their work, I can't claim any sort of superiority. At this point, I'm a boring old writer. I wake up at five every morning, I watch an episode of television over coffee to get my mind rolling, and then I commit to staring at a computer screen all day, putting action and dialogue to virtual paper until sundown. I mostly write feature screenplays, but in the past year, I've also dabbled in TV pilots, one-act plays, film criticism, and creative nonfiction. It's a very rare day that I don't expand at least one idea into something malleable. I don't specialize in any one genre or tone, so I suppose the unifying factor in my writing (and the element I'm most proud of) is my capacity for empathy. I don't write and direct to impress my intelligence or to soak viewers in edgy, faux-cool misery. I want to see people, places, and topics that have yet to receive their proper due onscreen, and I've made it my mission to bring what I want to see into recorded reality. We're living in a marketplace driven by intellectual property; if I can infuse even a small dose of originality, I'll be over the moon. In quarantine, it's been a relief to have a constant creative outlet, but the burnout and exhaustion that comes with it as just as troubling. The last time I felt truly electrified by a new story idea, I was sitting in morning-commute traffic; by the time I reached my destination, I had rambled a rough outline into a voice memo. Without those moments when a mind can wander, the process can drain on the spirit. I've learned to take plenty of walking breaks and to look forward to the day when the industry, already returning in earnest, can safely revive sets to their status pre-pandemic.
Are there any important lessons you've learned that you can share with us?
It's so simple, it almost feels silly, and yet: the most important lesson I've learned is to be kind and listen. It's no secret that Hollywood is built on connections, but the goal of a relationship, be it working or casual, should never just be to get ahead. I've landed in important offices, doing important work, because the first question on my mind when meeting a new person wasn't, "What can you do for me?" Desperation is so obvious in conversation, and it can and will sink any promise. Strike up a conversation over a shared love of movies and TV. If you meet an old friend again on set, it's a fantastic feeling. If all you've managed is a brief, pleasant chat, that's perfectly fine, too. The listening element is crucial as well. We build human relationships by sharing our experiences, but it's important not to spend the entirety of a conversation holding what you want to say next in your head. It's a process of un-learning for white people like me, especially white men. A lifetime of privilege can delude you into believing your every thought is valuable. It absolutely isn't. Remain conscious of how much you speak and how much space you take up in every room and conversation. Cede space to those who are quieter or more shy, and speak up for them when you feel them being stifled. I'm horribly prone to word vomit and oversharing, so I've come to appreciate my ability to rein in that nagging impulse.
Contact Info:

Image Credits
Personal Photo: credit to Sydney Ray Addtl Photo 1 (bloody wall, standing on far left): credit to Ashley Seering Addtl Photo 2 (crew photo on set, third from top right): credit to Erica Sinclair Addtl Photo 3 (watching footage on set): credit to Daniela Guada Addtl Photo 4 (voice acting): credit to A.K. Moore Addtl Photo 5 (holding clapboard): credit to A.K. Moore Addtl Photo 6 (profile thru window on set): credit to Rachel Cylie Gross Addtl Photo 7 (applying blood fx on set): credit to Daniela Guada Addtl Photo 8 (down time on set, arms crossed): credit to Daniela Guada
Suggest a Story:
 VoyageLA is built on recommendations from the community; it's how we uncover hidden gems, so if you or someone you know deserves recognition please let us know 
here.