Today we'd like to introduce you to Stanley Chao.
So, before we jump into specific questions about the business, why don't you give us some details about you and your story.
I worked in the high-tech and financial industry in Asia since I was in my late twenties. I then decided to join an Internet company which of course went belly-up.
This was in 2000. No one was hiring, I was broke. Companies, however, liked my Asia and China background (worked in Asia, speak Japanese and Chinese), and asked me to some consulting on the side for them (market research, translate meetings and documents, find distributors, etc.). I realized after a few jobs, I could do this full-time so I started All In Consulting in 2001, and never looked back. It's interesting how failing led to a successful business that I would have never started unless I failed.
In 2012, I wrote the book, "Selling to China: A Guide to Doing Business in China for Small- and Medium-Sized Companies." It advises smaller companies on how to approach China and do business there. Most books only talk about what the large, Fortune 1000 companies are doing in China. I use the book for my calling card and as reference for the many projects I completed. Since the book was published, my business has grown 3-fold and my reach has extended to companies in Germany, Norway, and Japan.
The second edition will come out in the Spring of 2018. In one of the chapters, I make 10 bold predictions about China. For example, China will be the next Hollywood and movies, if it wants world-wide appeal, will have to have a China spin- Chinese actors and actresses, China scenes and themes.
I have an office in Shanghai with 5 personnel. We do all sorts of industries- aviation, automobile, green technology, outsourcing, oil/gas, film/entertainment industry. I can share some funny stories if needed about working in China.
Has it been a smooth road?
It's never a smooth road.
It was hard to get jobs at first. I was young, relatively inexperienced. I took jobs for free. I paid for my expenses- air fare to China, hotels, and food. Some projects took over 100 hours of my time and I got zilch for the work. But eventually, it paid off. I got referrals, companies came back with paid jobs, and I started building a reputation for myself in certain industries- plastics outsourcing, auto, semiconductor.
Everybody told me that I should just go back to work and get a real job. They told me, "You have such a great background- degrees from Columbia, Penn and UCLA, speak Chinese and Japanese- so just get a real job and make some good money. Why are you torturing yourself by working for free." Lesson here- go with your gut feelings, believe in yourself.
Companies and its executives always think they don't help in China. "Why should I hire a consultant for China when I had so much success in other foreign countries." They then go to China and either fail or get ripped off. That's we enter and clean up the mess. Business people "don't know what they don't know" about China, and it's only after failing that they "know what they don't know."
We'd love to hear more about your business.
All In Consulting assists small and medium-sized companies (usually 10M to about 200M in annual revenue) in their China and Asia business strategies. Our specializations change as China's needs and economy changes. In the 2000's we concentrated on outsourcing- assisting companies to buy or make things in China- low-tech electronics, toys, t-shirts, furniture. Then in the 2006-10 period, when China was flourishing and the US was at a low point, Western companies wanted to sell things to China. We concentrated on B to B services and products like the automobile industry. The auto industry was in a slump in the US but booming in China so companies like liquid dispensing equipment, auto glass manufactures, transmission testing companies were all interested in going to China. We helped them find the Chinese auto companies, setup operations in China, negotiate sales contracts.
After 2010, China's government wanted to go into other industries- aviation, green technology, robotics, bio-technology. So now, we specialize in many areas as well as regions. For green technology, companies in Norway, Denmark and Sweden are very advanced. For robotics and precision manufacturing, companies in Germany, and Switzerland excel.
Our greatest asset, however, is assisting companies to get out of trouble in China. You see, most people don't think they need help in China. They have succeeded in other countries and think China is just the same. It's not, China is a completely different animal, and your "gut" instincts do not work in China. So, they go to China, and get in trouble- form a joint venture that they can't get out of, wire funds to a Chinese company that suddenly disappears, or had funds embezzled by a Chinese employee. That's when we come in and solve their problems.
We aren't a big consulting company. I don't want a lot of projects. I want a few dedicated projects a year, that creates a long-term relationship. Many of my clients have worked with me on and off since 2000. I don't take one-off projects. As the owner of the business, I am deeply involved in each consulting job, I handle the details, and I think that's what makes my business successful.
Is our city a good place to do what you do?
LA is definitely the best place for my business:
– There are literally thousands of companies in many industries that want to go, or should go to China.
– The companies here are so very suitable for China. China is very interested in the entertainment, fashion, high-tech and travel industries. And LA is the best for these businesses.
– Finding employees is also very easy in LA. There are many overseas Chinese in LA, including students at USC and UCLA. They are perfect for going back to China and helping Western companies develop their China business.
Contact Info:
Address: 6818 Alta Vista Drive
Rancho Palos Verdes, CA 90275
Website: www.allinconsult.com
Phone: 310 5449671
Email: stanley_chao@allinconsult.com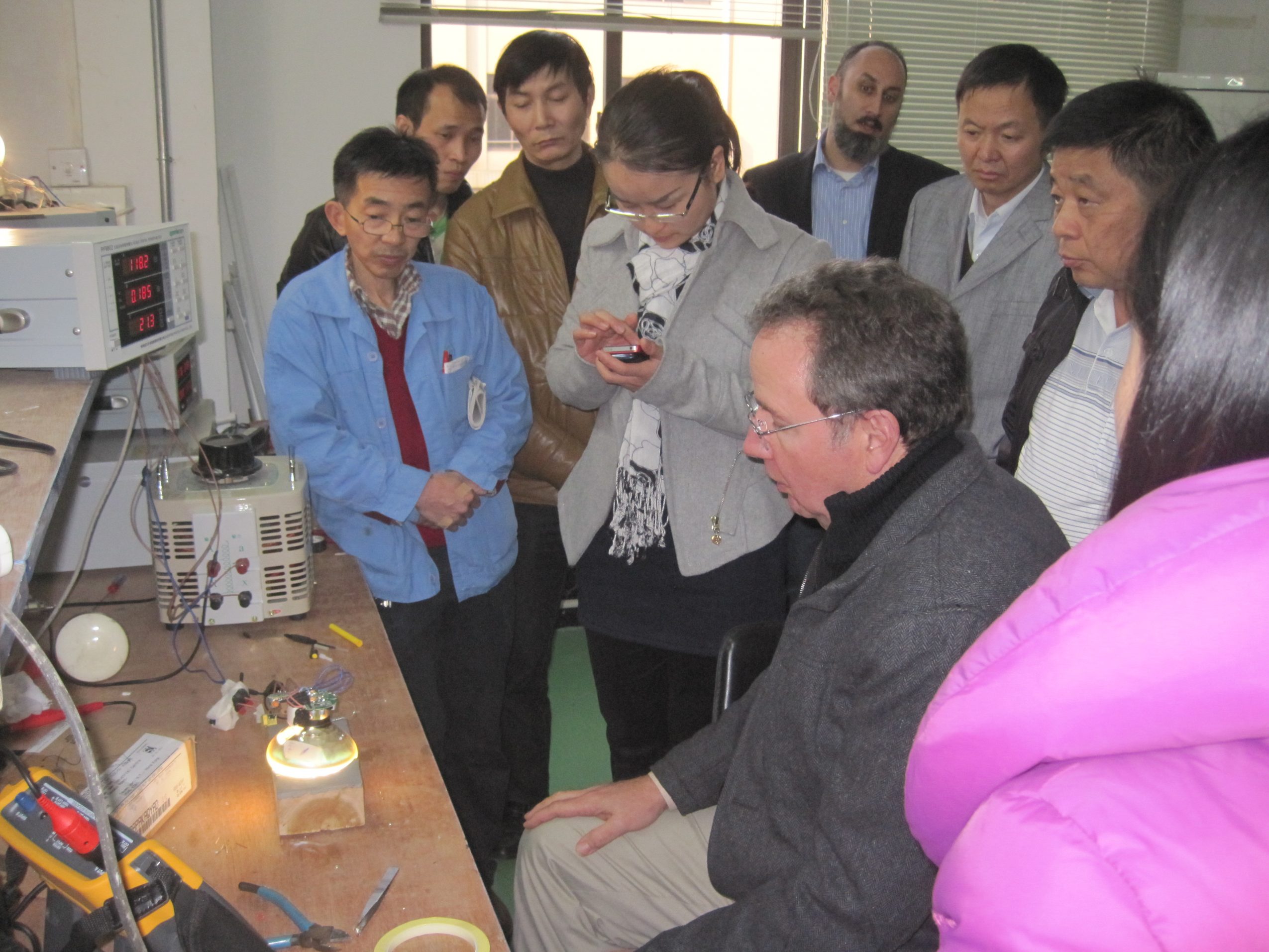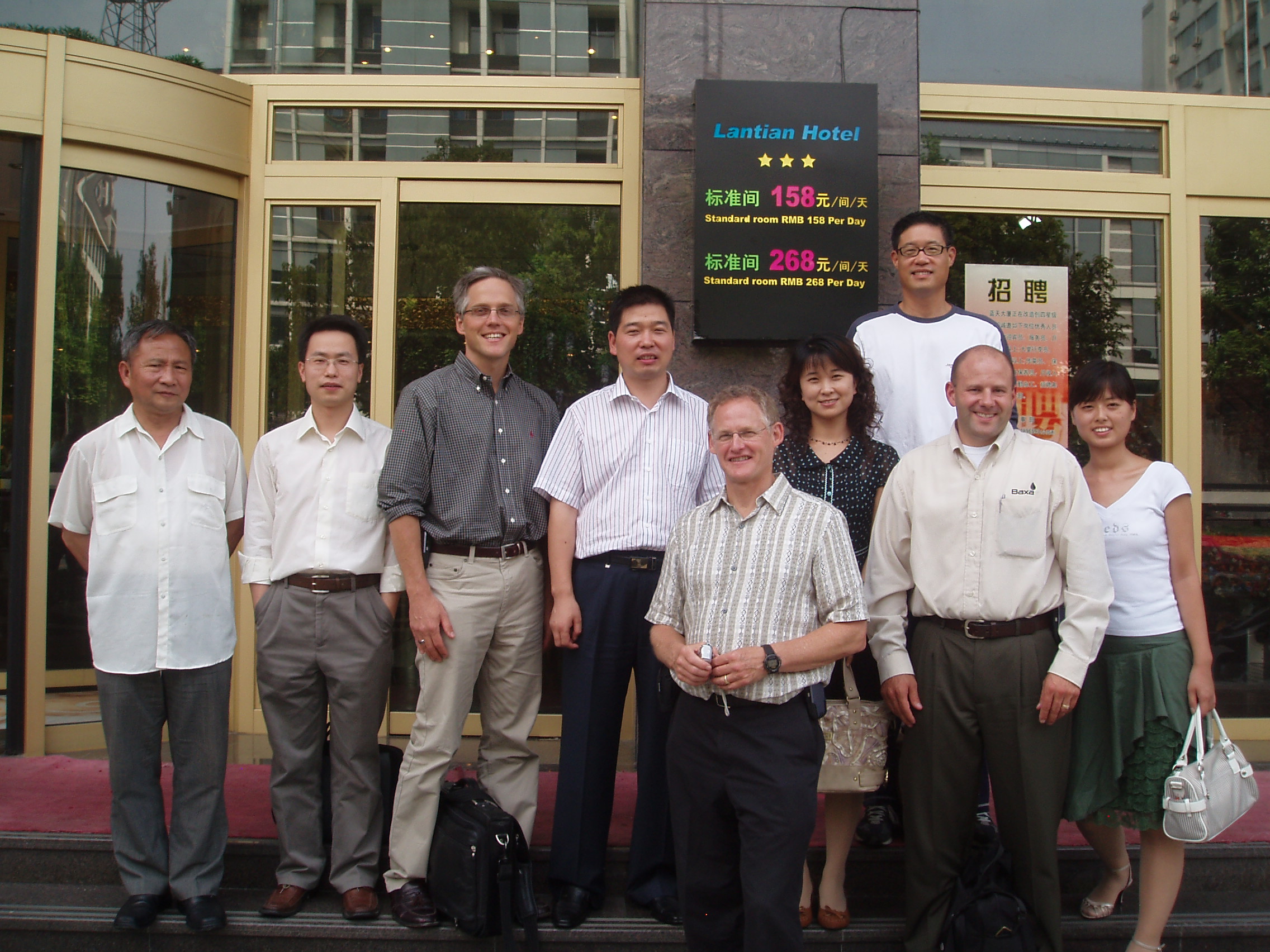 Getting in touch: VoyageLA is built on recommendations from the community; it's how we uncover hidden gems, so if you know someone who deserves recognition please let us know here.