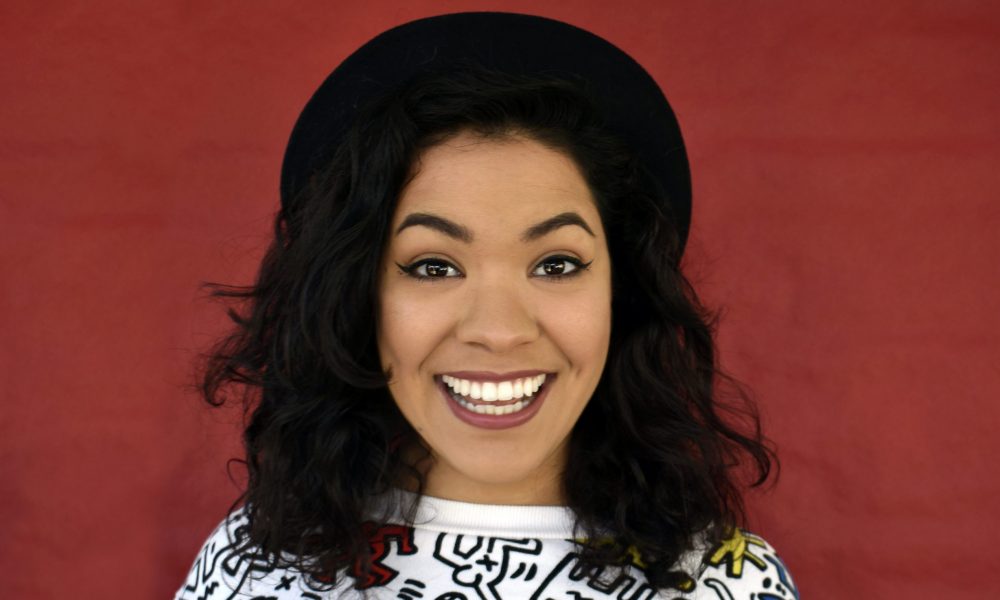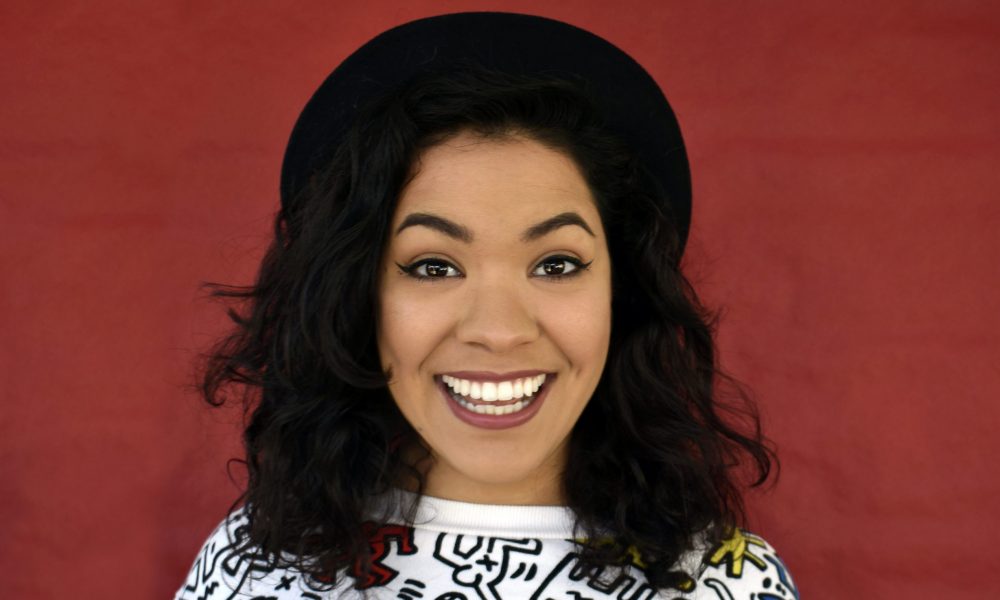 Today we'd like to introduce you to Stacey Patino.
Stacey, let's start with your story. We'd love to hear how you got started and how the journey has been so far.
So, as an artist, it can be hard to pinpoint exactly when you started because it often starts with just exploring things that naturally bring you joy as a child. With all my manga and comic book reading, I became fascinated with stories and characters. Soon, I not only loved to draw characters on paper but to embody them as well. I got to where I am today through a lot of training, creating and guidance from my fellow artists and mentors in the field.
Some of the technique came naturally to me while other aspects I had to work diligently to navigate. Both with art making and with entering a character, I learned how to be more precise with my execution and intention. In high school, I started to really develop concept-driven artwork and working on a much larger scale. I created a series of harmonious artworks for the first time while developing my portfolio.
After taking a teen scene study class in Los Angeles, I decided to join my theater program at school so that I could learn the basics of the craft and grow my resume. Theatre was a beautiful immersion into the acting field. I started to dig deeper into characters and learning the process for creating their inner lives. I was enriched with theater culture, its grand history, and masters. In community college, I added sociopolitical ideas and sharper technique into my artwork. I started selling as a vendor at local art walks.
Armed with stickers, prints and original art, with insanely affordable prices (thankfully I am better at pricing my works today), I began my journey as a freelance artist. This led to meeting fellow artists and joining galleries to showcase my work more professionally. During this time, I was still performing in theatre productions and student films, but once I entered California State University Long Beach, I really feel like there is an artistic shift in me.
Prior to arriving at this new campus, I had been crippled with extreme art block due to some tragic family events. In the theatre department, I found that I was able to spiritually awaken as an artist and fuse my artistic identities and crafts. The theatre mentors there truly supported and changed my life. My duality in the performing and visual arts gave me renewed strength and opened new approaches in my art making.
Overall, has it been relatively smooth? If not, what were some of the struggles along the way?
I am the daughter of two Mexican immigrants, and while that identity has been a driving force in my career, it has also been difficult being the first in my family to pursue a "non-conventional" career path in the arts. I spent countless nights researching how to get into the acting field and begging my mother to take me to after-school acting classes. I feel like I looked up just about all the corners of the Internet to find all my research on acting lessons and industry insight.
I tried to get a career started before high school ended so that I could prove to my parents that these careers were feasible. At first, my family was reluctant because of how uncertain artistic careers were perceived to be, but once they saw how serious I was about it (and I got my first legitimate paycheck), they started to open up to the idea. Ever since I could remember, I wanted to be an artist and an actress.
However, these two things were still very separate for me for very long time. I thought there was a path of an artist and then there was a path of an actress. One of my biggest struggles in my artistic life was finding the synthesis between these two otherwise separate art forms. Once I embraced the duality of my art making, I started to have less doubt and see there were so many possibilities and advantages with having interdisciplinary skills.
As an artist, often times you must fit into a certain category for people to understand what you're making. So you go through these trials and tribulations of doing something that you enjoy while also creating for public consumption. This can bring about extreme art block and some feelings of uncertainty. That has been a heavy obstacle to navigate: keeping the love of what I'm doing while also creating marketable content.
We'd love to hear more about what you do.
With my artwork, I explore humanistic and abstracted forms that evoke self-reflection or nostalgia in the viewer. I enjoy painting recognizable forms and shapes that are familiar to viewers. In my pieces, subconscious shapes and textures also play with evoking certain responses. Eyes are my immediate go-to when drawing.
I feel that eyes are the best subjects to represent life energy. Drawing and painting have become ways or me to understanding complex emotions and ideas that I have about the world; you will find perspective plays a huge role in my pieces. Mixed media has spoken the most to me because of how inclusive it is with materials and styles. It speaks to how I live my life in dualities, and it is nice to bring that into my work.
There are moments when certain artistic styles speak to me more, and I will allow the pieces to speak to me when creating. Art making for me is a form of performance and can be quite initiative. Through Artsy 101, I teach painting classes with my business partner Elizabeth Cardenas. It is a mobile art studio where we bring all the supplies and the painting to our clients' private events.
Artwork, prints, and gifts can be bought on my websites on Soicety6 and Etsy. For commissions, email or direct message on Instagram works best. Film acting was my first spark with the acting craft and my training with it is deeply rooted in truth, vulnerability, and generosity. As an actress, my mission is not only to give vibrancy to a character but to live truthfully in their circumstances and fight for what they are yearning for in their world.
It is also to give all this truthful energy to my fellow actors and to strive to transform them in the events of this world. Whether or not I do is up to the script, but I must give them my highest stakes. As an actress, I've learned that you get more truth when you put your full attention on others and listen more to the persons in front you. My training at California State University Long Beach encouraged entrepreneurial approaches to our craft and being self-producing actors.
I have been able to collaborate with many of my colleagues in cooking up new web-series and short films. Recently, I teamed up with actor-producer Alex Brown of Soren Films Productions as an art director, make-up artist and actress for their upcoming films. In addition, I have been involved with artistic renderings for their new, thrilling tv-series Dredgewood. I will be playing Emma on the series as well. Within the theater realm, my training reinforced the notion of an artist's body as a fluid medium and the performance as a work of art.
I often seek experimental and collaborative theatre that addresses identity politics and social justice. I have been able to work with several companies and fellow artists that share these ideals. As an art director and actress, I worked with Up and Coming Actors to produce politically-charged works created by under-represented artists in Long Beach. We aided aspiring creators by sponsoring their productions, readings, short films, web-series and concerts.
Alongside the Fugitive Kind Theatre Ensemble, I have been able to engage in classical works that take on contemporary political themes. Our most recent production, Antigone, or We Are the Rebels Asking for the Storm, premiered at the Bootleg Theater this past summer. We developed it as an in-your-face, feminist version of the classic tale. Creating evocative work that is engaged in the world is imperative to me, and I find that ensemble-based work frequently lends itself to devised freedom. Recently, my fellow acting colleagues and I have founded Contigo Theatre Company.
Contigo Theatre Company is comprised of actors, playwrights, directors, musicians, and artists that are committed to telling new and underrepresented stories in the greater Los Angeles area. Our mission is to explore contemporary issues- through both devised and conventional storytelling. We will be commissioning and producing new plays by our ensemble members and producing relevant contemporary works that already exist.
Contigo is Spanish for with you. This refers to our ensemble's commitment to our company, our art, and each other. Contigo also refers to our company's pledge to make theatre that actively seeks to engage audiences to inspire change. We might create works that are provocative and confrontational or quirky or heartwarming, but our mission remains to make art for the betterment of our world.
If you had to go back in time and start over, would you have done anything differently?
There has always been an internal fight against fear and my own my self-criticism. If I could start over, I would do so more confidently and with more kindness towards myself in the work. It's true what they say: the beauty is in the journey. I would embrace my failures with more love and forgiveness.
Contact Info:
Image Credit:
Bryanne Saugez, Cynthia Price, Alana Marie Visuals, Jose Salvador Sanchez
Getting in touch: VoyageLA is built on recommendations from the community; it's how we uncover hidden gems, so if you know someone who deserves recognition please let us know here.