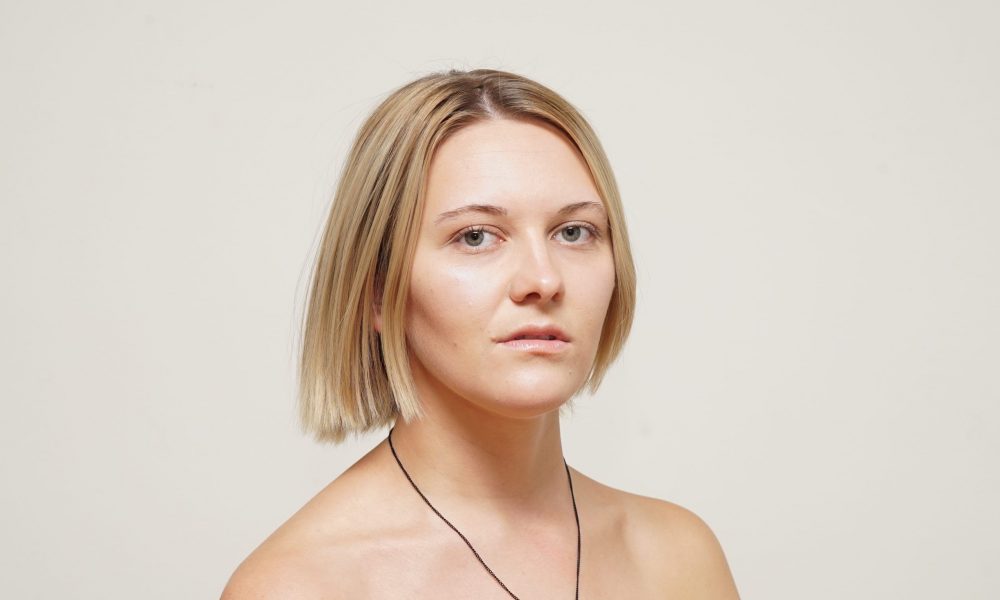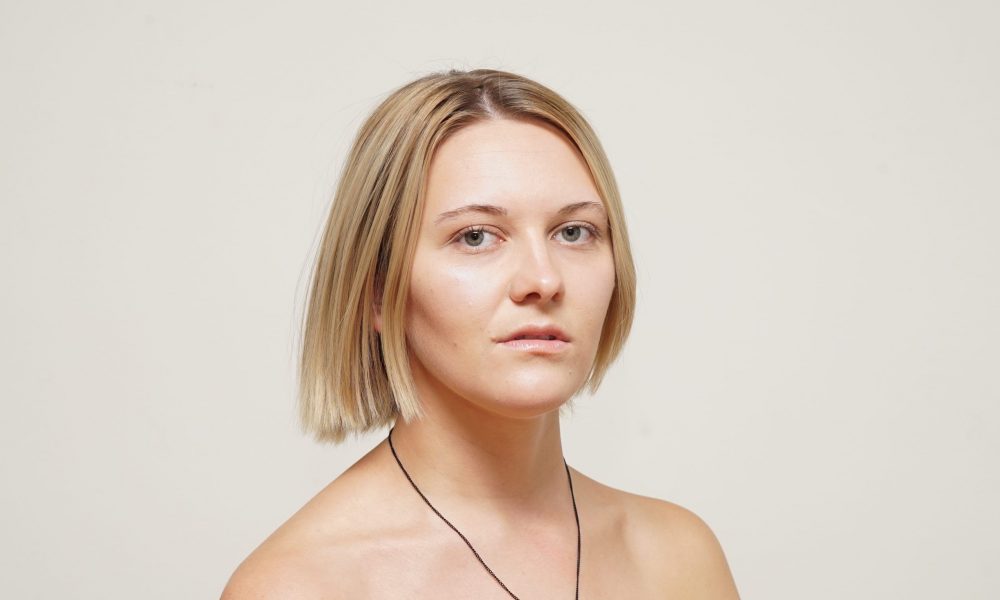 Today we'd like to introduce you to Felicia St. Cyr.
Felicia, let's start with your story. We'd love to hear how you got started and how the journey has been so far.
I was born and raised in Houston, Texas. As a child, I was convinced I wanted to be an actor. Not knowing really how to initiate that dream, I picked up gymnastics when I was 8 years old, after going to the gym with my childhood best friend, who at the time, was a competitive gymnast. The vigorous training and thrill really excited me, so I soon thereafter signed up and was on my way to a brief few years, excelling quickly.  By the time I had joined the competition team, you were required to take dance. Our dance teacher, Cookie Joe would come work with us once or twice a week. I had no idea there was a more physically appealing activity out there. I was instantly hooked. I remember dancing to "Working at the car wash, woah oooo woahhh" and just shaking my hips and showing off was absolutely everything to me. There was one moment in particular that solidified my transition into dancing full time. We had to perform our dance routine for Cookie and our coaches. I was in the front row on the gym floor, so there were no mirrors to look at. If I were to mess up, OH WELL. Funny enough, the complete opposite had happened. I was ready and doing the combination, come to find out, everyone else had forgot the phrase by a certain point and I had kept going. Once I was done, Cookie looked so proud of me, and I turned around to be absolutely blown away and proud of myself. Feeling like I was great at something gave me purpose and confidence. After that day, my love for gymnastics shifted, it became more taxing to me and within a couple months I had quit and switched to Cookie's studio full-time. I danced at her studio from the time I was 8 until I was 11. Throughout my years at the studio, my parents had gotten divorced, and I had left the studio soon after my mom had gotten remarried. I was going through a lot of changes to my environment that I didn't know how to handle it. I do wish I had stayed and my attitude was better, but I was a pre-teen, what else would anyone expect. By the time I hit middle school, I was fortunate to have dance classes and performance companies offered at my school.  In 7th grade, a friend in 8th, had told me about this performing arts high school, HSPVA, that she was auditioning for. My eyes lit up, this was the path for me too, I was convinced. Come Springtime of my 8th grade year, I was accepted into HSPVA and we were working on our 8th grade show. I had chosen to make a dance about my relationships with the people in my family. I focused heavily on my journey through my parents' divorce and the trauma experienced with that. After the show(s), I was always met with such admiration and shock. Parents were so blown away with my vulnerability to "talk" about extremely personal scenarios, along with the extreme actions the dancers did to portray everything. Having a grown woman, a mother, come and cry to me and relate to me about her parents' divorce was eye opening. At this moment, I realized I wanted to be a choreographer, I found my way to be heard, to relate, and to develop connections the way I had been craving. Once at PVA, my daily schedule required ½ of the school day in dance classes (modern, ballet, tap, jazz, composition, musical theatre, and dance photography) and the other half in academic ones. Having been introduced to all these new elements, I felt I had found my sparkle again. I continued to be focused on the idea that I was going to be a choreographer, I wanted to share my stories. Unfortunately, during my junior year, my step uncle had been murdered during a terrorist raid in Syria on an Oil field. My step dad, heart broken, had spontaneously quit his job and moved about an hour south to our beach house in Galveston, Texas, while my mom and I moved into our own apartment to finish out my time in school. During my senior year and for my senior recital, I had choreographed a piece using all dancers who were personally affected by death. I was already experiencing loss because of my step uncle, I was also losing my stepdad's presence everyday, only seeing him every other weekend maybe. I lost a lot of parental attention, period. My mom would leave me alone every weekend to be with my stepdad, and I was only required to be with my biological dad a few days out of the week, and of course at 17 I chose to spend most of my time entertained by my own devices. All together though, I felt very lost. While choreographing this work, college auditions were happening. A couple years prior, I had an upperclassman tell me about the college that she had just auditioned for, Calarts (California Institute of the Arts). She made me feel important and pulled me aside to tell me this college was perfect for me because they focused heavily on undergraduate choreography. I had admired her so much that I was sold. By the time Calarts had come to audition my year, I was yet again DETERMINED and confident this was the school of my dreams and that I would get in. Boy was I right, the moment I was accepted into Calarts nothing could stop me, except the head of the dance department at my high school. She continued to tell me dance wasn't my path and that I didn't have what it took. Even to this day, I think of her. I had made it into the college of my dreams and on senior award night, I actually won the student choreography award and let me tell you, I acted like I had won an Oscar. A big move to Los Angeles, California was up ahead. Look at me, someone who had never even visited California was packing my bags without doubt and drove across the country to start this new chapter. My four years at Calarts were…eventful to sum it up. I spent most of my time so preoccupied with what my classmates and faculty thought of me, my work, and my talent. I choreographed for several shows at Calarts, never being met with opposition. The only time I wasn't, when I presented my choreography. During my senior year, I was fortunate enough to spend the first semester abroad studying dance at the London Contemporary Dance School. Honestly, I knew from the 1st week at Calarts that going to London would be one of my ultimate goals and like I did in the past, believing and manifesting, it came true. Going to London was truly an escape for me. I was met with so much love and a family that I have to this day. While in London, I was granted the opportunity to choreograph a solo on someone I would consider my "kindred dance spirit." Looking back on this solo, "I just thought-well there's this place," was about my tornado of feelings and experiences I was having that felt to just be all too much for me anymore and it poured out on stage. This solo had been selected to tour nationally throughout the UK. This had toured once I was already back in the states, so that alone reintroduced my sparkle. To have needed to travel overseas to seek my worth and find it again and invited me to chronic escapism and challenged duality. Qualities often found in my work. Once back in LA for my last semester, I was uninspired. I felt my heart and happiness was left in London. I got through it and graduated. I graduated Calarts with a BFA in Dance Performance and Choreography in May of 2018. The summer after graduating,  I ended up attending a dance intensive in Berlin for a couple weeks, and I performed an improvised solo for NewShoes19 at Highways Performance Space in Santa Monica, CA. Come Spring of 2019, my life would never be the same, later to elaborate. In April of 2019, I premiered my first evening length work, "we are every1 + afraid" at LiveArts LA. I was inspired by post Vietnam and the technology boom soon thereafter. I was interested in exploring how these advances influenced social perceptions on major and micro scales and how these technical mediums influenced the perception of gender roles. In May, I participated in Rosanna Gamson/World Wide's choreography residency, Terra Nova. In July I was accepted to ChoreoLab with Los Angeles Contemporary Dance Company. Working alongside LACDC Artistic Director Genevieve Carson and Acts of Matter's Rebecca Lemme. I kept myself busy throughout the months following, I danced with Maya Gingery for Santa Monica Annenberg Beach Dances, continued to travel in and out of LA and out of the US, and performed side.a for a couple different local LA dance venues. Now, recently moved to Los Angeles proper, I am in the works of redeveloping my works from the residencies and I am planning on applying for a couple choreographic competitions, as well as, in works of creating a dance film. Overall, as the young artist I am, I hope to continue sharing stories that most importantly relate and speak to others directly. All that I have learned throughout this year is to let your ache and pain fuel your genius. Let my movement speak to ease the chaos.

We're always bombarded by how great it is to pursue your passion, etc – but we've spoken with enough people to know that it's not always easy. Overall, would you say things have been easy for you?
When I think of things not being easy, I think of my step dad. Unfortunately, on March 31st 2019, less than a year ago he died due to multiple organ failure caused by a rare disease called Amyloidosis. Not even a full year out of graduating college my entire world was shattered. I would say all the 22 years, me being 23 now, no they weren't easy, but I know I am a privileged young woman regardless of a loss like this one. In my grief, it is hard to remember if I did ever endure a more grueling pain. My dad was quick out of breath even during our vacation in California the weekend of my graduation. Come October of that same year,  my step grandpa had died, and the day of his funeral was to be the first day my stepdad was in the hospital. One of the many times he was hospitalized up until his death. Coming out of a really hard breakup, I had spent my time back in forth from LA to Houston, so fortunately through my depression over the breakup, I was granted more time with my stepdad that clearly I didn't know would be the last. December 27th of 2019, was the last time I got to see and hug my stepdad. I had to fly back to LA early because I was starting a new job and moving into a new place. Throughout the months following, he was in and out of the hospital, so unsure as to what was the root issue. My mom had faith and was convinced a solution and cure would be found. He wasn't diagnosed until the end of January, early February. At this time, I was so involved with proving myself out of this breakup that I was worth something regardless, probably so clouded and in shock with what was going on at home, I was deep into my evening length process. My stepdad had crashed on March 30th, getting the frantic call from my family. I was asked by my step aunt to get on a flight immediately because she feared he wouldn't make a couple more nights, let alone two weeks, when I was to go home after my show was over. I had my last rehearsal scheduled for the following morning, thinking if I didn't have this rehearsal, then I couldn't do the show, then what was the point of any of this? Thinking, what was the point of me in general, as dramatic as that sounds, that is how I thought. My mom had faith and believed I would be okay, that I could fly home on the 1st. So I went home and had rehearsal the next day. The week before this, was the last time I spoke to my dad and his last words were to me "I love you and I am so proud of you." Going home and being introduced to this level of grief has continued to show itself in the work I've made post his passing. I did however come back to LA and premiered my work. I could hear my dad in my head telling me to keep going and do this. This was my passion and my life's work up to this point. The solos I made during my summer residencies were about my relationship to my dad in the physical world and the spiritual. This solo was created after a moment in the studio, where I would look to my right and I could see my dad in a big purple LSU long sleeve with his sunglasses on his head as he sat on metal bleachers as he shook his fist in the air as if he was cheering me on. In my 2nd residency, I explored all the spaces I had been in growing up. All the spaces, I had shared with my stepdad. Now I am in it, the eye of the storm. I am dreading and also really excited to be with my family to celebrate his life now coming up on the one year of his passing. I am challenged in my grief to seperate myself from the person my step dad saw me as to the person I feel I am, yet I don't want to let go because it feels like I am letting him go. Being so young, I want to look at this as the wake up call, my step dad being my angel and beacon of light, encouraging me to tell MY story and be the fully emotional artist that I want to be. 
We'd love to hear more about your business.
My business is definitely in the process of still being identified. Being a person who runs a mile a minute, I am still unsure as to what I want my brand/company to be. I am interested in having a dance company, production company, a theatre based movement group, and I am interested in working as a solo artist hired to direct movement in film/television/music videos. The ultimate goal is for my business to embody all of these desires into one. I plan to apply for a couple choreography and dance film competitions, as well as, aim to put on a small show/ team up for a split bill show one weekend. Working on being more patient, I am confident my business will continue to flourish if I continue to think "up" and manifest my dreams day by day!
What were you like growing up?
When I think of little Felicia I think; particular, outspoken, passionate to a fault, and a loner. In my childhood, at least the first 11 years of it, I was raised with loose boundaries. My parents were young and elected to follow the idea of spiritualism and free choice/decision. If I wanted to dress in my 'Wizard of Oz' Dorothy costume for a week straight, I would, and definitely did. I see what my parents were intending, however, I was met with extreme opposition once my parents were divorced and my mom remarried. Once I was born, my parents were off and on in their marriage, that I moved around a lot and that has yet to change to this day. I became very accustomed to spending time by myself, unfortunately, my sister, being about 4 ½ years older than me wasn't all that interested in sharing and spending time together. My imagination was my best friend. I could live in a world that didn't disappoint me. Something I would do often, was sit in my grandma's bathroom sink and open who two mirror medicine cabinets and pull them in really close. When I would do that it would cause an almost kaleidoscope effect. The many images of me, I was obsessed. I feel in that moment, I introduced myself to the young, self involved and introspective artist, I was to become. My parents divorced when I was 8 years old and my mom got remarried a few years later. Throughout my pre-teen, teen, and young adult years, my stepdad enforced a lifestyle neither my sister or mom had experienced before including, structure, discipline, boundaries, and expectations we were demanded to have met. There were many challenges and arguments, granted, I wasn't allowed to argue with him, so mostly it was made up of me receiving harsh criticism. Looking back, I realized I have taken myself far too seriously for someone so young. The many limitations I had set on myself trying to measure up to my stepdad's standards, the multiple voices running through my head based on all the time I had by myself in those early years, all stem back to the melting pot of my upbringing.
Contact Info:
Phone: 2817239945
Email: stcyrdanceco@gmail.com

Image Credit:
Alex Rose- Yellow Flowers and tan outfit; Marissa Mooney- Orange Feather; Becca Green- main photo submitted
Suggest a story: VoyageLA is built on recommendations from the community; it's how we uncover hidden gems, so if you or someone you know deserves recognition please let us know here.