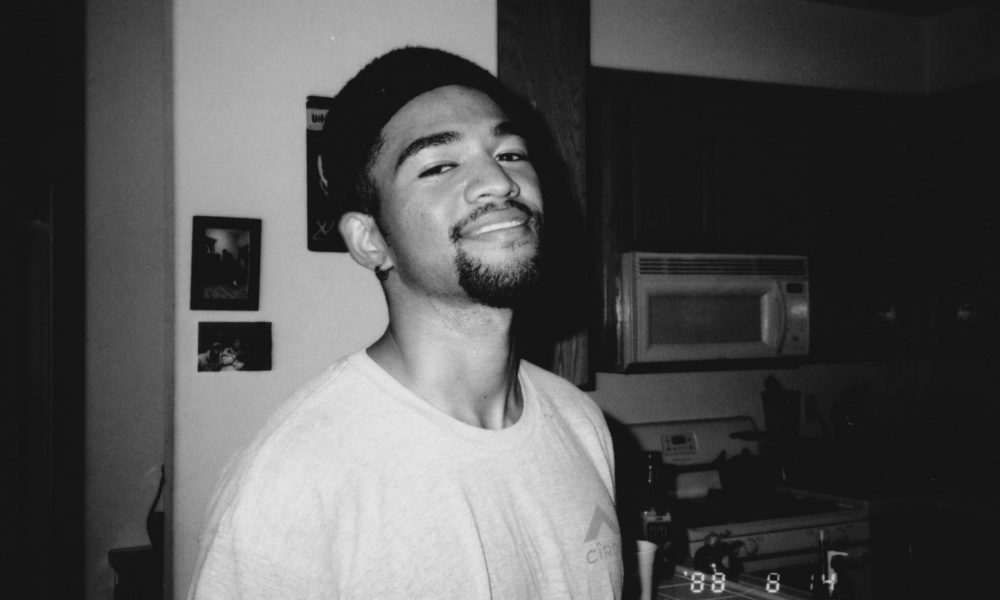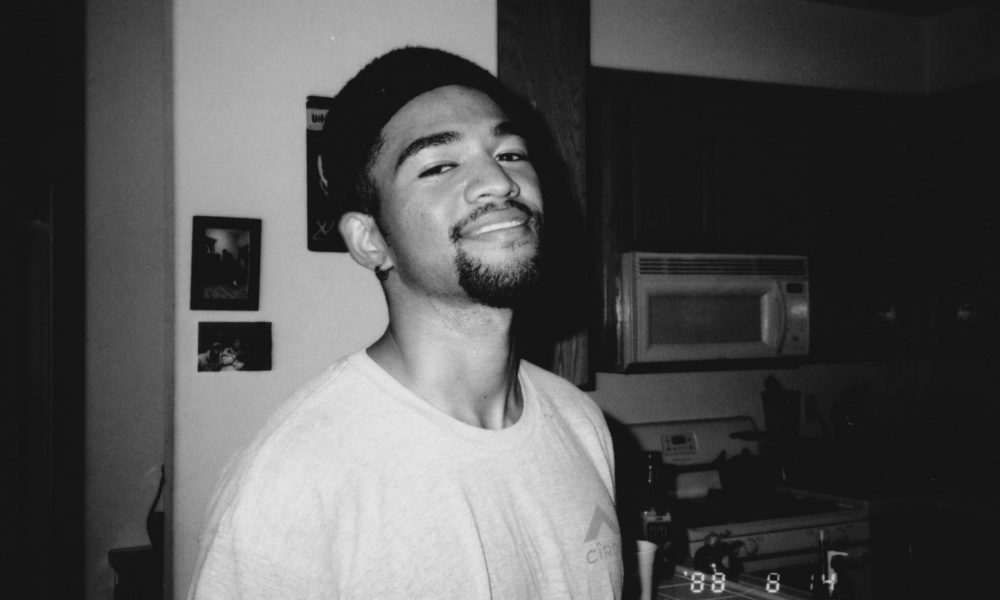 Today we'd like to introduce you to Shareef Jamal.
Shareef, can you briefly walk us through your story – how you started and how you got to where you are today.
Well, some of the biggest life lessons I've learned come from simply throwing myself into the uncertainty. And for me, I've gotta try everything at least once. Everything that's happened to me over the course of my life, I believe, is designing me for something greater. And honestly, I feel like I'm just getting started. Most people that know me, probably know me in different ways. I dance, I take photos, I work in food service. I have many different faces for people, I guess. I just have a lot of interests as a freelancer, so I meet a lot of different people. And I've gained a lot of opportunities just by being friendly. I got my start by working as an intern at IndustryTalks, which is a music network that provides a platform for artists to grow organically. I got close with the team there, and picked up a lot of production team knowledge and etiquette. They would host a lot of panel discussions with music industry execs – at least once a month. I was able to work closely with the CEO's and creative directors of the company. It allowed me to learn firsthand of all the blueprinting that goes on behind-the-scenes in curating these types of events. It really opened my mind up to all of the chaos that goes on behind the curtain. And I actually found an odd fondness of the madness which really lead me to the path I'm on now as an event manager.
Outside of that internship, I've assisted in working with many different teams on different music video sets, short films, and photo shoots. Many of the people I've surrounded myself with are all working creatives on the rise, many hidden gems too. Some of them have trusted me with managing their careers and helping plan their events. Naturally, I've gained a lot familiarity just by working directly with their brands. From helping artists organize full productions like music fests and album release parties, to simple things like helping them choose what outfits to wear. I've definitely grown accustomed to coaching artists through their creative process without dabbling too much as to intrude on their vision. Being a manager is definitely an under appreciated art form in itself, and I've learned that not every one is capable of doing it effectively. But considering the amount of people who trust my opinion, I think I'm doing a pretty good job.
Overall, has it been relatively smooth? If not, what were some of the struggles along the way?
Hell no. I think your average person will tell you that they've encountered some form of hardship in their lifetime. It's definitely a character builder. I was met with a lot of self doubt when I decided to stop going to school. I was 2 years away from getting my Bachelor's. Looking back, I don't regret my decision. I've always been headstrong in what I wanted to do. And school was just not it. My mom was crushed though, she damn near thought I betrayed her, she raised me up believing that Education was the #1 root to success. And I definitely do agree with her, however, I could not agree that my education was just limited to me being enrolled in school. I was interested more in teaching myself firsthand with real world experience by applying myself into activities that actually benefited what I want to do with my life. Of course, it was hard to convince her, I still don't think I fully have. But it's fine, I know what I'm doing. For me, I wasn't in school for a specific reason, so it felt draining having to go with no real purpose, I changed my major 3 times while I was at CSUN, it felt like I was just trying every thing out, I even took a break for a semester to re-evaluate my priorities. But by me doing all of that, it just felt like graduating seemed less and less like a thing. I just wanted to stop wasting time. And so I trusted myself enough to just go through with the decision to leave altogether. It was definitely scary plunging myself into something so uncertain, it was a really high risk decision to leave, being in school was all I knew at the time. But after I left, I was working hard towards my passions. And it's only been a year since, and it's amazing all of the things I was able to accomplish in that year. I can't complain.
It wasn't always easy to trust myself like that. I have suffered through a lot of mental breakdowns and low self esteem issues. I've just always been a sad boy. There was a lot of layers there. To add a little context – I came from a single-parent household. My mom slaved day in and out to provide for me and my entire extended family in the Philippines. I didn't really see her a lot. Being alone was kind of normal for me. Growing up, it was incredibly hard to express myself. I was facing a lot of resistance about who I was. I lived in constant fear of the world because of my sexuality. I was always looking outside of myself for answers because facing myself always seemed so daunting. It wasn't until I finally came out at the end of 2015 to my circle of friends when I truly took my life back. Before that, I would always put up this front for people because I was ashamed of who I really was – I didn't even know who I really was because I refused to accept all of me. I was a product of growing up in an environment that was strictly homophobic. And so it was easier for me to just shut it all out. I was a slave to other people's perceptions of me, and it was suffocating. It was grappling with self denial starting from such a young age which turned into self hatred, and the way society made me feel ostracized for something out of my control. I pinned myself down, and I was out of life for a long time. Eventually, I finally set myself free from expectations, and it was such an enlightening experience. I took myself as I am, and it felt like the universe was just pouring itself into me. As if I unlocked this huge, real-life gaming achievement. A good friend of mine told me that when you come out, it's almost like relearning how to walk again. And it definitely took me some baby steps to be as comfortable as I am with myself now, cause I'm running. Along the way, I've had to unlearn a lot of my own internalized homophobia and my own insecurities. And that's allowed me to leave room to keep my mind open, and look at the world through the lens of more love. I started attracting so many beautiful people into my life, and so many doors started to open for me. It was crazy.
Through all the hardships, I always perferred to look optimistically, I've always had this very unique way of looking at the world and it's helped me shed light on other people's situations, and in turn, that helps me with mine. I have music to thank for helping me get by. Music has always had a huge influence in my life. Artists like Kid Cudi really resonated with me as I was in those dark spaces, he taught me that it was okay to embrace my darkness and wear it as a cloak. And I could listen to Frank Ocean's music at any time of the day, in any mood I'm in, and it will always give me a boost. It's just crazy to think how music can stir this feeling inside of you. I wouldn't be me without it. And at the end of the day, life shouldn't be too stressful, just blast some of your favorites and sing out loud. It's all what you make it.
Alright – so let's talk business. Tell us about SPEAKERBOXX – what should we know?
SPEAKERBOXX is that platform that I've always wanted to create, and I've been so fortunate to create it with my peers. It's a music event essentially, but thanks to the help from all of my talented friends, we've successfully created an entire experience. That's the best way I could describe it. It's just a night full celebrating life through art. Our lineups usually consist of musical performances, visual artists, fashion apparel, food, and lots and lots of dancing. SPEAKERBOXX was established for artists, by artists, and it's been absolute in supplying that positive energy to anyone who comes out to support.
My partner, Oscar aka DJ Marss, and I came up with the inception of this thing after a mutual understanding of why we wanted to create this. We wanted to throw a show that gives up-and-coming artists a platform to express themselves and to gather the creative community in and out of LA together in one space. There's a lot of hard work that goes into planning these events, and seeing people have a blast and vibe out again and again are the most rewarding parts of the entire process.
DJ Marss is usually our headlining artist, closing each of our shows out with an amazing arrangement of baile funk tracks; and yours truly hops on the mic to move the show along while spreading the vibes around throughout the night. It's honestly a mitochondrion of moving parts, and we do it all. And all you have to do is just show up!
Honestly, I'm super proud of what we've been able to accomplish in such a little amount of time. SPEAKERBOXX, as a brand, is still very new, but the lasting impact its left on our guests stays with them long after the night's over. Because of that, it gets me excited to keep bringing you more dope events. I believe it stands out next to most other shows out here on the West Coast because the show itself is just unique in that it fills you with this energy while you're there – there's something pure about it. Also, a lot of the people that we attract are open-minded individuals. It's honestly something you just have to experience for yourself. My only hope in coordinating an event like this really is for people to walk away from it on a high, just on the energy alone – and maybe even spark some fire to fuel what ever it is that you're passionate about.
Any shoutouts? Who else deserves credit in this story – who has played a meaningful role?
Its honestly mad love all around. I have a very large network of friends and colleagues that I learn and grow from every day. So there's a lot of people to thank. First, I gotta thank my roommates. All of them played a huge role in the success of this last SPEAKERBOXX. I got like 5 of them, and they all kick incredibly dope shit (shoutout Mac Miller) covering photo, video, and even stacking our artist lineup, so it's fire to collab on a big project like this one. We don't get to do that often. My big brother Tay Nati even came out and cooked tacos for us that night, shoutout ErybodyEats. Honestly if it weren't for these people, I wouldn't have the balls to even put myself out there like I do. I'm blessed to have lived with people who actually give a fuck about me and about what I'm doing. Because now I'm not just doing it for me, I'm doing it for the whole collective. Fighting for something bigger than just yourself is grounding, having people in your corner constantly motivate you by their words and actions allows you to throw away the bs excuses you make for yourself and truly just grind for the greater good. It's a team effort. And I take into account everybody's values. I mean I thought for so long that I could just do things on my own, and it is important to put yourself first, but I wouldn't have gotten to where I'm at without some help from others, which is especially true starting out. There's a filipino saying called Utang na Loob which is basically a custom that interweaves people with a common goal into a personal alliance, basically cementing kinship between a network of friends. And I very much see my circle of friends in this way, they're all family. Shoutout to all my home girls for being my biggest support system through it all. My mentality is that if you got my back, I got yours. And so I put my trust into those that I believe in – the real ones stick around. But I try to shed light on every one I meet, because at the end of the day, we're all just trying to make it. In the words of my boy Joshua Valle, "I want everyone to win", and I wish for everyone to believe in themselves, because we're all capable of greatness.
Contact Info:
Image Credit:
All photos courtesy of Joshua Valle (@joshuavallecr)
Suggest a story: VoyageLA is built on recommendations from the community; it's how we uncover hidden gems, so if you or someone you know deserves recognition please let us know here.