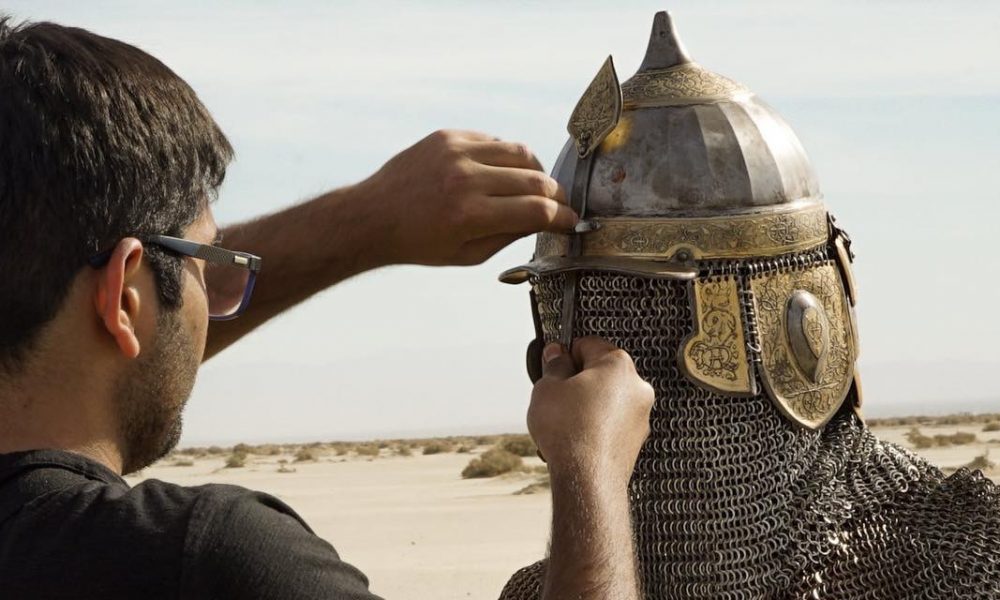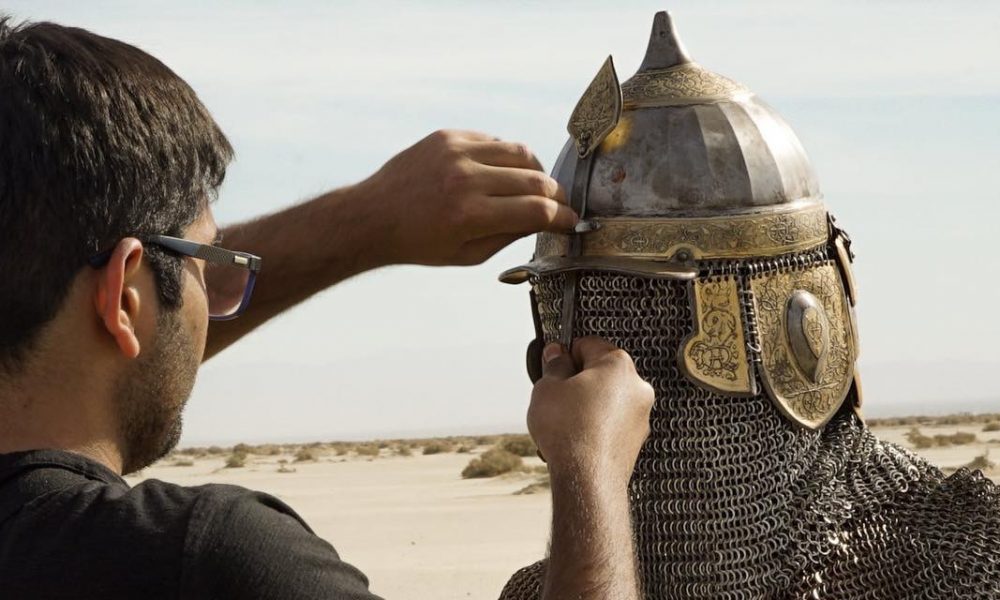 Today we'd like to introduce you to Sohail Grover.
Sohail, can you briefly walk us through your story – how you started and how you got to where you are today.
I have always been interested in telling stories. I was that quiet kid at the back of the class, carefully listening, and watching. I would take what I saw and retell it to people. Watching their reactions, good or bad was my favorite thing to do. I understood the power of a strong narrative as I started telling these stories over and over.
Tweaking them step by step which engaged my friends and family, who were my audience back then. I quickly realized there is a style and in storytelling which makes people more interested, and adding certain traits like physical comedy or emphasizing a few words what really sold these stories.
There I learned it is not the story but the vehicle and the delivery of those words. This was all meer fun and games. I did not even take into consideration that I would be doing this full time for the rest of my life. I was always a lover of art, of any form, but I was a terrible student.
Anything with numbers and letters combined was like a different language to me. Luckily my mother, artistic herself, caught this early on. She diverted my attention towards artistic endeavors and told me the importance of creativity in one's life. From there on academics played a small role in my life, art compensated where academics failed.
Has it been a smooth road?
Traveling on a smooth road is boring. You learn nothing if everything goes to plan. In my case, the struggle was developing that "plan."
After high school, I was a lost puppy. I knew only two things- 1. I do not want to spend the rest of my life behind a desk, hating everything including the air I breathe and 2. I want to love what I do. Unable to find something that met my only two conditions, I spiraled into a dark space. I would never leave my room and spend all my time watching films and television.
At the same time, my brother, Shivin, was attending film school in Los Angeles. In my hour of need, he showed me a real cinema. He turned me from a simpleton child to a man who worships Kubrick and Nolan. He saved me from becoming the cookie cutter doctor/engineer that I was meant to be.
Then the obvious challenges, proving to others that this is what you are meant to do. It took me a while to have faith in myself, but I probably would have quit by now if it weren't for the talents that I met here. If not for Los Angeles, I would still be blind to the young talent that this world creates.
So, as you know, we're impressed with Sunny Grover – tell our readers more, for example, what you're most proud of as a company and what sets you apart from others.
I like to tell stories which have their roots in reality but have hyper-realistic and surreal elements to it. This makes for an interesting world to which you can relate to but keeps you on your toes.
I love taking elements from the lives of the greats and integrating them into stories which otherwise do not relate. I want to be known as a writer/director and production designer.
As a writer, I love creating strange worlds with cold characters. I take people who have impacted me and turn their personalities into characters. This helps me stay genuine in an otherwise unbelievable world.
As a director, I look forward to meeting my characters. There is no other feeling that can top the first day on set. Seeing your wildest dreams come to life is an exhilarating feeling.
As a production designer, I adore creating intimate spaces. Here is where my past experience in art comes handy. The art department in film, I believe, relies heavily on intuition. You need an intuitive sense of your characters to make their spaces interesting, unique and believable.
Recently, I have been collaborating with my brother, Shivin. He has a strong grasp on the style of a film. He excels in telling a story in different engaging ways. My brother and I both co-write and co-direct projects. Having two minds who grew up close to each other but have drastically different ways of thinking is what sets us apart.
Not to mention the unspoken language that we have developed over the years. I have his back, and he has mine. Together we create films with a strong personal message and an eclectic style.
Do you look back particularly fondly on any memories from childhood?
Well, this is an embarrassing one. In 8th grade, my class picked a few students to travel to a school for underprivileged children.
There each student had to do something for the kids. I was given the overbearing task of telling a story with a moral. Public speaking was not my forte. I practiced telling this story for weeks. I stood in front of my empty classroom and imagined the seats being full. I would stand there trying to make eye contact, emphasizing words to make them more impactful.
I was determined to give these kids a show. I practiced with many assumptions- how many kids were in the class, how old were they, which language they spoke, etc., but the one thing remained constant, I would be facing the kids, and they would be facing me. This was crucial as eye contact engages your audience.
The fateful day was finally here. Eight students stuffed into one car with one teacher and a driver. While the rest of the kids goofed off, I read and re-read my story.
We finally enter the school for the underprivileged. My hands clamped up as we entered the classroom. There I saw something I would never be prepared for. 20 young kids, aged 8-12, sit on the floor… in a circle. All my prep went out of the window. My brain could not fathom this simple decision that would ruin that day.
One by one each of us went into the circle and did our thing. Some danced, some sang others told jokes. The audience wasn't too tough as they laughed and enjoyed everything we did. Still, I dreaded that circle. I clenched the paper in my hand and entered the circle.
Eyes from all around look at me. All I can hear is my mother voice whispering in my ear "eye contact." I began telling my story. I held eye contact with the kid right in front of me and then started swaying to the right.
Slowly I started spinning inside the circle, catching each pair of eyes that crossed my path. The expressions of the kids face turned from joy to confusion, but it was too late. I dug my spiraling grave and now must lie in it.
Contact Info:
Email: sunny@tiltedsquares.com
Instagram: @sunnymuchsohail
Image Credit:
@anthonyrenaldo, @mariaquintana, @saru, @coleryanbrewer
Getting in touch: VoyageLA is built on recommendations from the community; it's how we uncover hidden gems, so if you know someone who deserves recognition please let us know here.