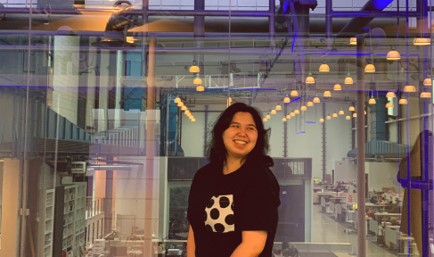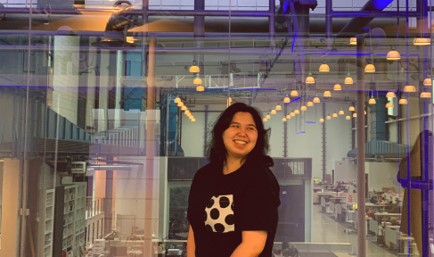 Today we'd like to introduce you to Sofia Shen.
Sofia, can you briefly walk us through your story – how you started and how you got to where you are today.
Ever since I was small, I loved drawing, and I can distinctly remember when I really wanted to get good at it. When I was in middle school, there was this show called Avatar: The Last Airbender, and I thought it was sooo cool. I was so inspired by that world and also the representation in the show. If you've seen it, there are all different Asian characters, all animated, it was really great to have something to finally relate to. As someone who is mixed, it's really hard to find that sometimes, and you can feel left out. Since then, I haven't really seen a show like it, but knowing that animation can make such an impact on people, inspire them and make them want to create as well, is really powerful.
I feel like being on the internet was a big deal when I was younger, and drawing fanart especially helped me improve my skills and push me to want to learn better. I still draw fanart to this day, but the tables have turned and I've even had fanart drawn for me of characters I've created! I love the back and forth between creators and it pushes everyone to draw more and grow their own worlds. Since then, I've been through college and have tried to find what I really like to do. I don't know if I have really found it yet, but I love being able to make a new world and make people feel like they could be there, and believe and understand how it works. I've also been a little disenchanted with the idea of animation being either sweet and airy kids shows or gross adults shows. I'm starting to realize that there is room for subtlety in animation, and you can tell a story that is political, and express your fear, or beliefs, or frustrations in that way. Like how some people feel after putting down a good book, understanding the nuances of it and what the author was trying to get at…we need more of that and I am striving to create it.
Great, so let's dig a little deeper into the story – has it been an easy path overall and if not, what were the challenges you've had to overcome?
Hahaha, no, it's been pretty hard. I kinda don't like to do things as people tell me to, so even Design school was a struggle in that way. There are all these really stunning draftsmen and they draw circles around you. Sometimes you get rejected for not conforming to a certain style. Sometimes I feel like people forget that animation is art in itself, It can get really insular and people become afraid to experiment for waste of money. The industry is pretty competitive so it's easy to get rejected, but it makes it even more satisfying when you find someone who wants to hire you for what you do have, not what popular thing you can copy. Then even when you do get hired, it is to help with someone else's vision..which is not always interesting. I know in the future with experience this will change, though.
Sofia Shen Illustration – what should we know? What do you do best? What sets you apart from the others?
Personally, I am an illustrator, but I have been in many different positions now because my drawing skills can be applied in different ways. Previously I was at Titmouse, and I have worked on storyboarding for a New Balance commercial, as well as poster design for feature animation and design for animated commercials. Currently, I am working as a product designer, on plush and toys. But I love drawing characters and applying my unique view to them, I think it's really fun to reinterpret them and bring something unexpected. I also really love dark themes, not really spooky ones but dystopian ones, which I love to see in animation. People usually pick sci-fi to be done in live action but I feel like animation is an equally suitable vessel for it, for how easy it is to transport people to another time and place. Maybe a weird thing to say but I also really love drawing men, I feel like the world is obsessed with the female body and all the ways to objectify it, and it's funny because in art school everyone draws women, the assignments are women, and then they come out knowing how to draw one kind of man. It's great drawing businessmen when you're in line for Chipotle or something, I love to be able to depict people with a sense of authenticity and base designs off people I've seen or know.
What moment in your career do you look back most fondly on?
This was a very short assignment, but I got a freelance job to help design color keys and characters for an advertisement for a product. It was pretty dystopian when I first read about it..it was a bulletproof door that teachers can store in their room and put over the door if there is an active shooter in the building. I couldn't believe that was real, But I completely understood why they picked me for that, I was just shocked by being reminded that we are in a time where we have these problems, and in a way, it is already the dystopia like we depict in sci-fi.
Anyway, it was great to be because they wanted me for my style and voice, which matched the tone of the subject. I realized then that this was in a way, the correct application for my art, and it's great to be able to represent heavy subjects in a way that is tolerable, and not overly dramatic, or scary, or depressing. And being able to help and possibly save lives with that product is very meaningful to me.
Contact Info:
Getting in touch: VoyageLA is built on recommendations from the community; it's how we uncover hidden gems, so if you know someone who deserves recognition please let us know here.