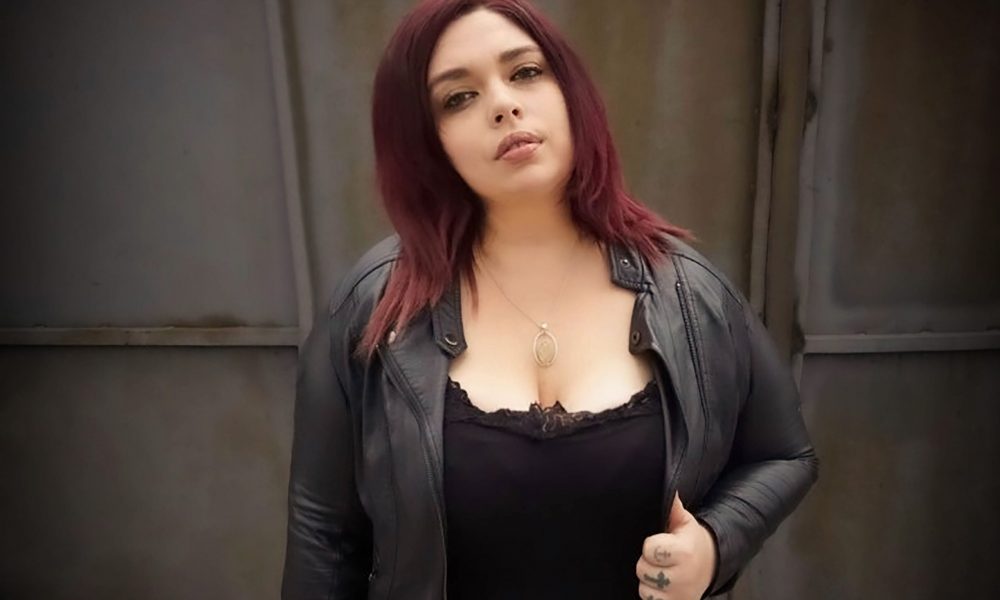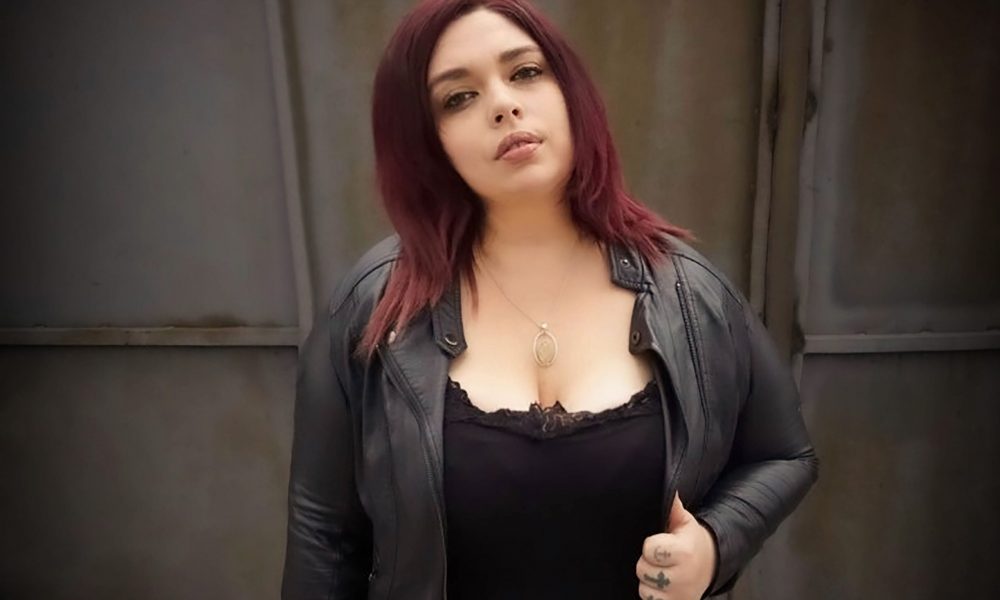 Today we'd like to introduce you to Skylar Dawn.
Thanks for sharing your story with us Skylar. So, let's start at the beginning and we can move on from there.
I am the CEO and Founder of Tiger Lab Productions. Or, as some would like to call it Tiger Lab Studios, Tiger Lab LA or TLLA. Currently, I am 28 years old. I have a few companies under my belt at the moment. But, this is about one, and how one idea would change my life forever, and open new doors. And, how the studio Tiger Lab Productions came alive. I never thought when I was younger, I would be the CEO of a studio. But, I guess it was in the universe, and the stars were aligned for me to discover one.
I was born in the late morning of December 19th. And I was raised in Orange County, CA. I'll admit I did have a good childhood. I was always looking for an adventure when I was a child. Making sure every rock, I passed by was overturned. And, wanting to learn about everything and anything around me. During the time I was young and playing outside with friends. I would catch myself always looking up at the sky. Looking at the planes flying over. I would always wonder where those flights were coming from. Where is it going? I would wonder what the other places where these fights were departing to or from were like. As I got older, I realized I was a dreamer and explorer. Fast forward years later, We are in the late 90's now.
During this time, my aunt on my father's side was a makeup artist to a lot of the major studio's in Hollywood. I remember my dad taking me on set with her at a very young age. I would just sit there, watch my aunt work her magic, and see her passion through makeup. I never saw that woman smile more in my life, only when she was doing makeup. But, it wasn't only her that had that magic, it was everybody on set. I was inspired and intrigued by everything going on around me. When you see how a movie is created, you realize how much work and creativity goes into play. And, being in that kind of creative element, at a very young age, I already knew and I felt like I belonged there. Not long after me going on set with my aunt, she got my mother into the industry. Long story short about them; My mother with her makeup, ended up working side by side with the President of Paramount Pictures and with many other celebrities. And, was also working with World of Wonder Productions in Hollywood. My Aunt was one of the best makeup artists Universal Studios Hollywood has ever seen. Universal decided to send her to Japan to design and do make up for their productions out there, they were also going to send her to Europe. To this day, they are some of the best makeup artists I'll ever know. Come on, my aunt turned me into a cat with prosthetic whiskers in an hour. My mom, able to do makeup with one brush or no brush at all, on a client, and it came out looking like she had a whole kit.
During my high school days, I wasn't the best student, I was bullied, and was made fun of. I was the girl with the long hair, dressed in black, listening to metal or punk. But, one of my childhood friends (Let's call her Red.) That I knew since elementary school was just like me. We weren't into guys or trying to have boyfriends. Red and I wanted to create and explore. We were always into street art, skateboarding, horror movies, sneaking out of our houses and exploring the city at night (Yes, we did get caught a few times.)and going to shows. One thing we wanted to do was create movies. We would always talk about it. One night we went to see one of our favorite bands play live. And I took my camera with me. I remember after the crowd cleared the outside patio area to go in the venue and see the band play. I was left in an empty alley full of blue walls that was lit up by street lights. And, on top of those blue walls was nothing but street art. Red walked back outside to come get me, and I looked at her and said, "Wait, I want to get a photo of this."
And I did, my love for photography hit me at that moment when I clicked that camera. I was intrigued and in love with how the warm tones of the street lights blended with the blue cool colorful walls. How I had the power in my hands to capture a moment of time and preserve it forever. (I always had a joke after that night, of how photographers and videographers were time travelers because we could go back in time to any moment we captured.) At that moment I turned and looked at my friend. She saw the spark light up inside of me after that moment. I knew she did see it, just by the look on her face. But, the wild adventures of Red and I are for a different interview, and more of the story to tell later on. To this day, she is still the sister I never had. Red and her family will always be family to me no matter where I am in this world. She's also associated with my studio today. When she and I get together for projects, we always look at each other and say, "Remember when we used to dream and talk about doing all this when we were younger?" I also still have a copy printed out of that photo I took of the blue alley today in my office.
Now, back in my freshman college days, I actually went and studied photography. That spark years ago in that alley with my friend stayed. I went to the Art Institute of Orange County. Tiger Lab was started in my living room with one black backdrop and three softboxes. That's how I started shooting when I was in college. When I was 20, that's when I also met a few people that had a small recording studio and record label in Orange County. So, one night I was at their studio, and I've been hanging around with them for a while at this point. But, one stormy night is when one idea and one decision would make Tiger Lab Productions come alive years later. I remember the head engineer of the studio, and I was looking outside to see how much the street flooded from all the bad weather we were having that night. As we were standing in the front doorway looking outside, we started talking about how he wanted a bigger studio for his label, and I started talking about how I wanted at least a small warehouse where I can do my photoshoots in. So, we decided to get a bigger location together.
And, to be honest, it was kinda risky for me at that time to make a decision like that, because I was still in school. I didn't even know how to work Photoshop and very little of Lightroom at that time. But, I saw this as my opportunity to get my foot into the door to run a studio and to expand my photography. It was either I stay in school, graduate in four years, try to get a job or some internship in a studio, and hope for the best. Or, take a risk to start following my dreams possibly one day run a studio of my own, but leave school behind. So, I decided to drop out of college and pursue my dream. We got a 1500 square-foot warehouse in North Orange County. We had a white wall, small green screen, and a small black wall, all for shooting. We also had a recording studio inside of our location. During that time, I didn't even have a laptop at the time, only a desktop MAC. I remember having to carry my MAC everyday to my car and unload it. Then, reload it if I wanted to work there or work from home.
I remember our in house graphics guy would be editing all night long. So I would sit next to him every night, and watch him edit. He would teach me everything he knew about Photoshop. He also did photography and knew his way around cameras. Which gave me the knowledge I know today when it comes to shooting and designing, also about working in the studio. I probably annoyed him, because I would always ask when he didn't explain what each tool in photoshop was. But, the knowledge he gave me made me the photographer and editor I am today. And, He knows who he is, and probably reading this. Every time I see or talk to him, I always tell him how thankful I am that he took the time to teach me.
Six months went by, I am now 21 years old, it is springtime now. During those months, we had rock bands, known Hip-Hop, and Rap artists coming to the recording studio. I think the most memorable night was when Bone Thugs n Harmony came to the studio. During that time, my photography was starting to blossom. I was working with models from all over the nation, DUB Magazine, and more. I also had my own magazine I started. All I was doing was shooting and networking. I wanted to shoot as much as I could and meet as many people. Then before you know it, we got a letter from our landlord to leave. No, It wasn't because we didn't pay our rent or our bills. It was because the landlord, our neighbors, and the city decided they didn't want us there anymore. They thought we were young that we would cause trouble down the line with having a studio. Which caught us by surprise. Which came to find out later our landlord wanted us out so he could put a company that would pay more rent there. We knew legally they couldn't do that. To save us a headache, we packed up and went our separate ways. They stayed in Orange County, and I decided to go to Long Beach, CA. As of today, the recording studio is unfortunately no longer. But they are still doing graphic design, music videos, commercials, and photography.
The location in Long Beach was very small. Only 600 square-feet, on 7th st. I didn't know what to call my studio, and at that time I still was doing that magazine. The magazine was only about the underground music scene, and arts in Los Angeles and Orange County. The logo of the magazine had a tiger on it, which was secretly me. My grandmother used to call me 'Tiger'. It was a nickname she gave me when I was in school. I was never a morning person, and I was unpleasant when someone woke me up early. So she decided to give me the name 'Tiger.' Then, I remembered what we used to call the old studio when we were either there, or on our way to it. We used to call it the 'Lab'. That wasn't the actual name of it. It was the nickname because it was where we could create. One day, in my tiny office in Long Beach, while I was thinking of a name. I put those two together, and the name Tiger Lab was born. The Long Beach location to be honest with you, didn't have much at all it only had one black wall and one white wall.
I was probably there for a year until I met the co-owner of a major blog for music. He told me that he wanted to open up a studio like mine, also had the same dream when it came to owning a studio, and to have offices for their blog. So, we talked more throughout the weeks and then decided to get a bigger location. We got a facility near Downtown Riverside, CA. We were getting clientele there, but not enough. I knew by that point, in order to have the studio grow into its fullest potential and to make the right revenue. I would have to move the studio to Los Angeles. I decided to tell him that I wanted to leave this location, be in Los Angeles County, and have a location as close as it can get to Hollywood. He was understanding, and he needed to focus on his blog. So, he didn't come with me to Los Angeles at that time. But, he also taught me more of the industry, he taught me more of the legal and business aspects of it. Again, a different person, but someone who gave me knowledge to help me grow. He knows who he is, and he knows I am thankful for him teaching me to become the strong businesswoman I am today. And, as of today their music blog is one of the biggest in the world. Some of the shows you might have been to in Los Angeles are thrown by him and his company. They also have their headquarters now in Downtown Los Angeles.
So I closed down that studio. For the next five months after that, I was on the hunt for a studio space here in Los Angeles. If you are from Los Angeles or Orange County then you'll notice that a lot of people are moving out here. And, they are bringing their business opportunities with them. It took me almost five months to find the perfect warehouse or almost perfect warehouse where Tiger Lab can actually grow and become the studio that it needs to be. I remember I was getting so fed up looking everywhere. Most landlords wanted somebody else fitted for pricing or it was already under contract within the next day. I remember one morning, I was sitting at my computer looking for spaces, and one actually came up that was posted that morning. It was only 20 min from Hollywood and it was 4,000 square – feet. It didn't have any photos of the building. It only had a blueprint of what the inside looked like. Something deep down told me to call the number and to go see it.
So, I called the landlord of the building. I asked him if anybody has already taken it, and he said he's already getting inquiries. I asked him to please wait for me to get there to look at it. I remember when he said he was going to wait for me. I grabbed my car keys, I literally ran to my car, and sat in traffic for 2 hours. Just to go see this building. When I walked in there it was beautiful, and it was exactly what I was looking for. But, it had a few more offices than what I needed. I told him I would give him a deposit now if he would give the okay to take out the offices I didn't need. And, he did it. Then, brought in his crew of contractors and built our 50ft cyclorama wall. Once the studio was built, we had to let people know we are here, we had to build our clientele. Which also took a lot of time. My landlord that waited for me that day, I don't think he'll ever know how grateful I am that he waited. And how he gave me a chance to make a dream a reality. I was only 24 at the time.
Right now, it's the year 2020 and to be honest with whoever decided to take the time to read this. I'm not done and I'll never be done until I feel that Tiger Lab and myself has reached its fullest potential. I am working side by side with a team and someone that has the same vision I have for this company (Let's call her De Lore). She just got with the company this year and I am very grateful the universe put her and I together. De Lore has a vision for this company that I haven't seen anyone else have yet. De Lore has that leader spirit inside of her, I admire and respect that. I also appreciate everything that she has done so far. I am excited about how much this company will grow even more with having her and I working together.
Bringing the studio to LA was the best idea. We are in our 4th year soon to be 5th at this location. And, we have had major rock bands, major record labels, movie stars, Pop stars, Hip-hop stars, Indie Movies, Major movie companies, Reality TV shows, car commercials, Artists from around the world and more all walk through our doors and use our facility.
Our clients are currently LA Lakers, Power 106, Schecter Guitars, Dwayne the rock Johnson, L'Oreal USA, Sony Music USA, Universal Music, The New York Times, Wiz Khalifa, Ty $ Sign, Macys, FX Entertainment, E Network, WEtv, Howard Jones (Killswitch Engage frontman), WWE network, John5 (guitarist for rob zombie), Discovery ID Network, Buzzfeed, Foo Fighters, and many other bands, artist, labels and networks. I'm very grateful that they have all chosen to work in Tiger Lab, and I thank them.
To think, the idea to open up a production studio started in front of the computer of a 19 years old girl, who was sitting in her bedroom one late night, daydreaming the possibilities. And, that girl ran with it and watched it grow bigger than she ever imagined. That dreamer side, that spark that lit up inside her is still alive.
Has it been a smooth road?
Yes, I will admit, the road of my past wasn't easy and wasn't always positive. I had to fight my personal battles, as well the battle to get the studio going. I didn't have what some would define as a normal childhood. I come from divorced parents, a dysfunctional family, no siblings, and went to five different high schools. I'm in no yearbooks and probably won't get a call for any school reunions. I dropped out of high school in my junior year, it was hard for me to learn with the ways the school systems teach. Got my GED, though they let me walk in cap and gown with the graduating class that year. I was living out of state during that time. Two weeks after I graduated, I packed up my car and drove 400 miles by myself back to Los Angeles to start my career. I did get married once when I was 26. He and I separated eight months later. We divorced and went our separate ways in life, and didn't have any children.
I fought depression for many years, and no one knew that battle. Until recently, I opened up to the people close to me about it. When I was a child before I started kindergarten, I would have these types of seizures in my sleep, but not the kind where I would have convulsions. I would stop breathing and go into some kind of comatose. One night it was so bad, I died for about a minute or two. I was brought back either on the way to the hospital or at the hospital. I don't remember, it was so long ago. All I remember is that everything went dark, and I woke up in the hospital the next day. Doctors didn't know what was wrong with me, but by the time I went to regular grade school they stopped. I never had one since then. I am perfectly healthy now. At 17 years old, once I moved back to California. Red and I had to throw a friend in the back seat of my car because we knew the paramedics wouldn't make it in time. Our friend took a whole hand full of sleeping pills after a party we went to. Luckily, Red was with him and saw what he did. I remember driving about 80 mph on the side streets while it was raining to get him to the emergency, while he was overdosing in my backseat. Yes, we made it to the emergency and we did save him that night.
But that story is for her and I to tell next time. When I was 19 years old, I had an ex-boyfriend stalk me and try to murder me. A month before, I was going to start college. Luckily the detectives caught him. At 21 years old, I was in a near fatal car crash, I was hit by a drunk driver on the freeway going 90mph, who spinned out of control next to me and t-boned me. They left me for dead on the side of the freeway trapped in my car in a ditch. Instead of seeing if I was alive, they tried to take off from the crash site. Two strangers in a blue pickup truck pulled me out of my car and made sure I stayed awake, and stayed conscious. I am not sure what would have happened if they didn't pull me out of my car that night. I never got to tell those two men who saved me, how thankful I am. I owe them everything since they made sure I had a chance at life again. They left me with the paramedics and took off as soon as they saw the police coming. Both times I had police, detectives, and judges look at me and ask, "How are you not in a body bag?"
I have lost people I adored and loved with everything inside of me. By either us going separate ways in life or to the grave, both family and dear friends. One friend of mine died of an overdose of an addiction that he hid from the world. A month before he died, he made me promise him one thing. 'That no matter what happens in my life, I would thrive, I would live life to the fullest, I would be happy. No matter what has happened or will happen, I will overcome my battles. And, make sure all my dreams become a reality. Just keep going no matter what.' I didn't understand why at the time he made me promise that, but now I do. I didn't go to his funeral. I never spoke about him to anyone the day after he died, and I never told anyone what happened to him. Until four years after his death in the summer of 2019, I finally went to his grave. Back in my hometown area in North Orange County. Oddly the cemetery was only miles from my childhood house. Red went with me, she was there while I said goodbye. As I sat in front of his gravestone, I cried, I told him everything I needed to say. But, most importantly I told him I am keeping that promise I made years ago and that I am doing it. I am making sure my dreams become a reality. He was only in my life for a short time but made a huge impact.
I am living proof no matter what has happened in the past, no matter where you grew up, no matter what school you went to, no matter what your household is like. You can be everything you want to become, even if people told you that you couldn't. I had people tell me to quit that my goals seem unrealistic. That didn't stop me. Remember not everyone is going to see the vision of your goals. Your past should not define your success and where you want to be. Wake up from your nightmares, and become the dream that you always wanted to be and that you are.
Also, everyone throughout the years that I've met had or still has faith in me to become what I am today, what the studio is becoming. The people who thought that this was a crazy idea but it was amazing and wanted to see the studio succeed and everyone else who has given me knowledge on what to do and how to do it. The family and friends that took the time to come out and help, when they could have been doing other things on their time. I will be forever grateful to you all. Because, if it wasn't for you guys, Tiger Lab Productions wouldn't be alive or where it is today. You all gave me that motivation. Some of you have picked me up when I did hit rock bottom in my depression. Watched me rise back up, and made sure that I got back up no matter how hard of a hit life threw at me.
As you can see, the past years of my life have not been what some would say normal for anyone. I'm just excited to see what the future has in store for me and how much more I could grow and expand the studio. One goal is to buy a building one day for the studio and have a whole in house team for projects. At the moment, my personal goal is to become an entertainment attorney, I am currently getting my BS in Business Entertainment Management with The Los Angeles Film school. I plan on getting my JD in Law. So I can represent Tiger Lab and also my clients who need legal help in the industry. That's a different chapter in my life soon to start. My photography is still going and blossoming, I am a VFX editor now for photography. My photography has made me travel, been ranked as #89 on Bored Panda's 300 Famous Artists and Their Studios, about to showcase to Paris Photo, shot celebrities, known clothing lines, and more.
So, as you know, we're impressed with Tiger Lab Productions – tell our readers more, for example what you're most proud of and what sets you apart from others.
What Tiger Lab currently does is rent the studio hourly, daily, or weekly. To companies or artists that need a space to create their visual content. Soon we'll be making more of our own in housework.
Let's touch on your thoughts about our city – what do you like the most and least?
Lake Balboa. Honestly, I like the neighborhood I am in. I am friends with most of my neighbors and love them. Especially when they have to put up with me when we have major shoots. But, I been told by our neighborhood that they love having the studio here, that brings positive energy.
I love how close we are to Hollywood, and how close the 101 and 405 is. I really don't think there is anything I don't like.
Contact Info:
Address: 7100 De Celis Pl
Van Nuys, CA.
Website: TigerLabLA.com
Phone: 818-387-6935
Email: tigerlabla@gmail.com
Instagram: @tigerlabLA
Facebook: @tigerlabstudio
Image Credit:
Photo of Skylar Dawn taken by IG: @goredelore
Suggest a story: VoyageLA is built on recommendations from the community; it's how we uncover hidden gems, so if you or someone you know deserves recognition please let us know here.