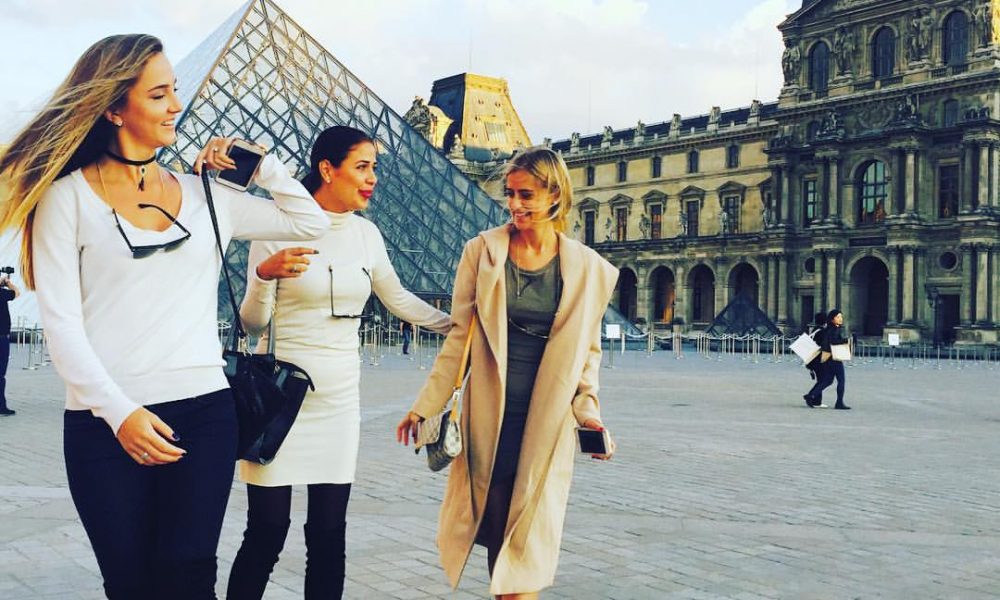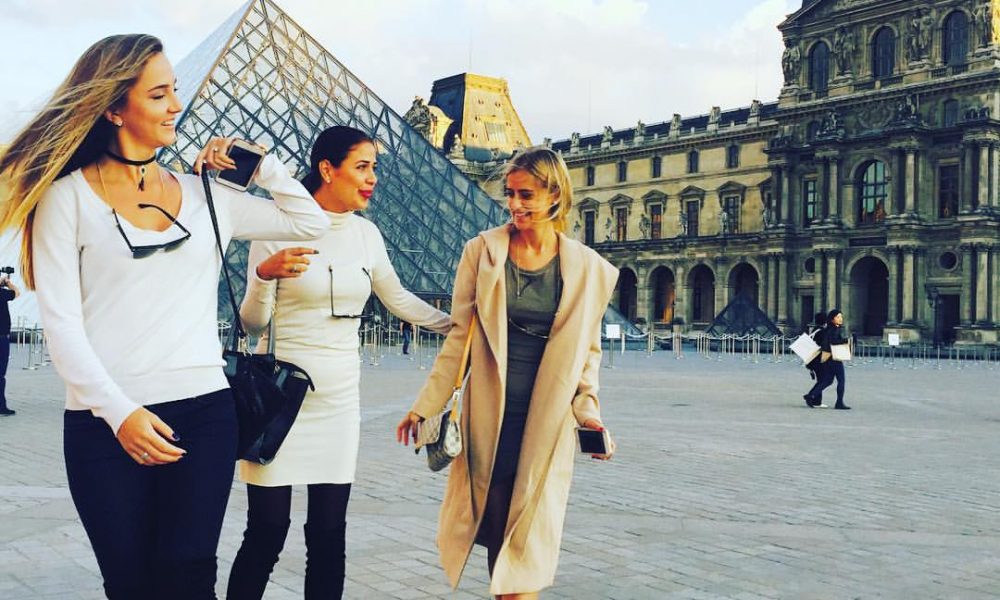 Today we'd like to introduce you to Anne Zanussi.
Anne, please share your story with us. How did you get to where you are today?
Five years ago, I returned for a second time to Shanghai, China to complete a second scholarship to study Mandarin Chinese. I had just graduated college and finished another semester at Fudan University in Shanghai. I was living an expat lifestyle in one of the fastest emerging markets; the energy was contagious.
I always had an entrepreneurial spirit at heart and knew I wanted to start my own business but wanted to come up with the right idea. I loved fashion and had always been very visual from a young age.
I graduated college at the California Lutheran University with a Business Marketing major and Asian studies minor, so I also knew I wanted to create an idea from the intersection of those two. I was dealing with unfortunate health circumstances and in bed recovering with lots of time to think. One day I realized I never wore sunglass straps, although they would be so practical and useful, which made me recognize I was never attracted to the look of them. I searched the internet for 'fashionable sunglass straps,' to my surprise I found there was very opportunity in the market for women's fashionable sunglass chains. I headed to the local Chinese jewelry market and bought an array of sample materials to create mock-ups. I fastened them onto my sunglasses and took photos to send to a few friends back home for feedback. I designed style that decorated that back of your hair (similar to a hair piece) but doubled as a way for your sunglasses to rest on your chest, like a necklace of sorts. That was the birth of Sintillia 'Statement Sunglass Straps', and I quickly set off to build a business.
I moved home to my family's house in Minnesota in order to invest all my money I was allocating to my living expenses and invest it into the first round of inventory and launching the business. The first month, I reached out to Kaitlynn Carter Brody Jenner's then new girlfriend because I loved her style, and her beach lifestyle aligned well with our product. I was at the very beginning of influencer marketing and got a head start before it became popular. Posts back then were extremely organic and she styled the piece beautifully. The first post was a hit and drew not only a lot of new customers, but validated my idea of reinventing the sunglass chain to be more fashionable. The intersect of fashion and function was something I was very passionate about, as I always knew I wanted to create a product that solved a problem. And who hasn't lost their favorite pair of sunglasses? Along with losing them the common hair tangle of the nose piece from resting on top of your head, to hearing them clank on the ground as you reach over for something—this all fueled my inspiration.
After the successful post with blogger Kaitlynn Carter I reached out to many other influential style bloggers as well as those who had a following with a very broad, everyday Mom appeal who would benefit from wearing sunglass chains. I aimed high and never gave up even though some posts flopped. I invested all my money in advertising to establish the reinvested stylish sunglass strap.
I lived with my parents and pretty much worked seven days a week. I learned a lot that first year, often staying up late at the kitchen table packing boxes of orders to stores. I traveled back overseas to Shanghai and took the trains out to visit my manufactures and establish a strong trusting relationship with them from the start.
I believed so strongly in the product because I was my own customer. My active lifestyle, love of travel and the outdoors (lots of sunshine) and practical mindset fueled my drive to make this work, and proof of concept was very early on.
From the beginning, I had a very hands mentality on and eagerness to learn everything myself in order to save money. I started the business with my post college savings I earned back in college working in geriatric care and then tutoring English in Shanghai. I chose to self-fund Sintillia. Often I was spending more during a month on marketing than I would later pay myself in a salary even. I invested my savings and my soul into launching Sintillia. During the first year, I was managing all of Sintillia's marketing, branding, supply chain management and manufacturing, designing, customer service, sales calls, SEO and e-comm store online, fulfillment, and product development.
After investing my heart and soul into Sintillia I am proud to say we've successfully reached customers around the world, tapped into the music festival market, avid travelers, everyday stylish Moms and people on the go, and those with an active lifestyle who love the outdoors and spend time in the sunshine. These are all demographics that I was passionate about having as my target market.
In the years that followed,  I'm proud to say the hard work paid off. Sintillia has been organically featured in fashion press such as Vogue, BuzzFeed and Accessories magazine. Sintillia's greatest accomplishments include: appearing on HSN Home Shopping Network's American Dreams segment, attending the Tranoï Show at Paris Fashion Week 2016 and partnering/selling to the leaders of the eyewear industry; Luxottica (Sunglass Hut).
Sintillia has been worn by celebrities and influential fashion bloggers across the world. We sell to customers worldwide in 17+ countries and have sold to over 100+ stores worldwide, including some fashion favorites such as Free People and Billabong.
I now have been able to step back and outsource when needed and stay more on the creative side. I am humbled and honored by our accomplishments and truly feel that when you believe in something 100% it's surprising to look back and recognize what you can be capable when you work from a place of passion.
Great, so let's dig a little deeper into the story – has it been an easy path overall and if not, what were the challenges you've had to overcome?
Not always, as part of entrepreneurship that isn't so glamorous is all the rejection involved. I'm very grateful for all of our wholesalers who brought on our products even though it was a new fashion concept to try out. Our Statement Sunglass Chains had broad appeal to an array of wholesalers; sporting goods stores, Optic Shops, online e-comm stores, Fashion boutiques, etc. That being said, for all the yes's and accomplishments along the way there were hundreds of emails outreaching that I never heard back from, plenty of "I'll pass and see the products do or when the season changes, etc. the list goes on."
However, I found that the projects I was most passionate about such as Free People, HSN, Sunglass Hut, Buzzfeed, the first answer was not an instant yes. It was more of a don't take no for an answer and don't allow any space to look back and wish you could have given more to something. I knew that persistence and reliability to come through would build relationships and demonstrate dedication and belief in the product.
Most recently this year I was approached by a high-fashion iconic brand to designed a custom look for a launch of their new sunglasses. However, after three months of doing everything in my power for it to work out and many sleepless nights of excitement, the final licensing did no go through. It was an extremely hard pill to swallow. Sometimes when you've already reached a certain level of success and growth with persistence and hard work, each year becomes more challenging in order to try to top the previous year's accomplishments.
It's OK to hear the no's and I feel that if you truly are in love with what you are selling it's easier to swallow the disappointments and let downs.
I also hit a point about halfway in where I kind of hit a creative block and crossroad as to what direction I wanted to pursue; launching and testing out more products that were fashionable and functional (such as our statement scarves, belt bags and visors) or narrow in on the eyewear industry and expand to more unisex styles and the functional side of the product.
I found that when feeling 'stuck', in those times it is better to take a step back and give yourself a break and time to process your ideas, inspiration and what direction is calling you instead of just proceeding. I would rather launch an idea or new product that I stand fully 100% behind than just launch to launch and affirm in my mind that 'growth' is constantly the priority. In life both business and personal life's circumstances has its up and downswings, but just knowing that it all part of it and when things go wrong, it really does help you reflect with gratitude for the things that went right.
Please tell us about Sintilla.
As a 24 year-old's start-up dream, Sintillia has emerged into the leading brand of women's Statement Sunglass Straps.
Sintillia's entrepreneurial milestones include; appearing on HSN (Home Shopping Network) for their American Dreams segment, attending the Tranoï Show at Paris Fashion Week 2016 and partnering with the leaders of the eyewear industry; Luxottica (Sunglass Hut).
Sintillia has been worn by celebrities and influential fashion bloggers across the world and sells to customers worldwide across 17+ countries and to over 100+ stores worldwide; including industry leaders like Free People and Billabong. Sintillia was organically featured in press such as Vogue and Accessories magazine.
All sunglass chains are designed and inspired by a combination of hairpieces and body jewelry. We also offer custom bulk designs for companies, collaborations and events in order to provide a unique and functional product that can be used for branding purposes.
Our signature style the 'backlace' is a sunglass chain that drapes down your back while framing your glasses and face in the front is what really set Sintillia apart and made us unique.
Every purchase you make from Sintillia you're supporting an entrepreneur's dream, saving your eyewear and embracing the intersect of function and fashion!
Do you look back particularly fondly on any memories from childhood?
I loved horseback riding. I rode from a very young age and loved to be outdoors. I've traveled broadly and love music festivals, a key market for Sintillia.
Pricing:
Statement Sunglass Chains range from $17-35
Statement Scarves $18-32
Belt Bags $35-40
Statement Visors $17
Contact Info:
Image Credit:
Nick Borsodi @njb3photo, Eduardo Figuero @_efig, Maureen Borsodi @thelalook
Suggest a story: VoyageLA is built on recommendations from the community; it's how we uncover hidden gems, so if you or someone you know deserves recognition please let us know here.