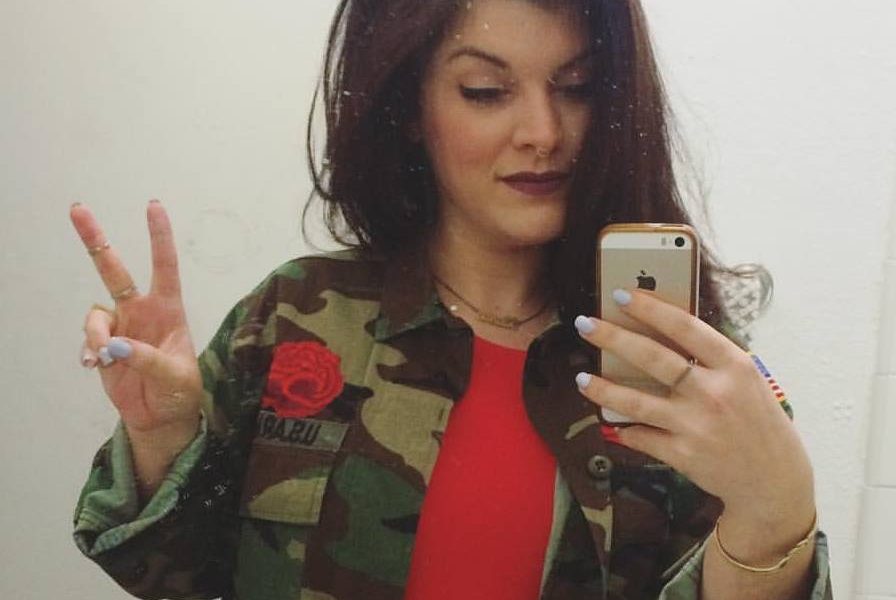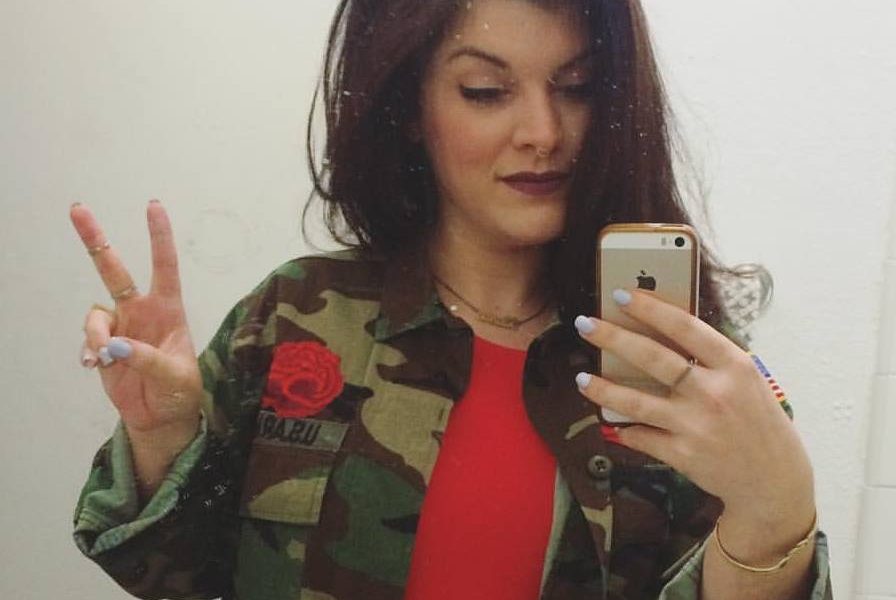 Today we'd like to introduce you to Jillian Adel.
Jillian, please share your story with us. How did you get to where you are today?
I grew up in the South Jersey / Philly area and went to school in Syracuse, NY at Syracuse University. My life is a series of figuring things out way later than everyone else. Although I was always a creative kid, I somehow ended up as an International Relations major. I figured out later that I needed to be making art but also loved being involved in music/concerts, so my sophomore year I became a Graphic Design major and also dedicated myself to learning how to book concerts extracurricular. I straddled music and design up until about the age of 25, booking concerts on campus, starting my own music company off campus, and booking at venues in NYC and Philly. I left to focus on design. After college, I moved home for about a year and a half since the market crashed and it was impossible to find a job. I waitressed at a Jewish deli and saved up to move back to NYC. After some freelancing, I found my first full-time job in 2010 at a digital marketing and media company. It was great at first but then was awful after my boss left. I got laid off in January of 2013 (to my delight) and was picked up immediately by an advertising agency that makes art for Broadway theater and entertainment. During my first job, I had figured out lettering was a practice that could be a career. And I devoted every spare moment to spending time at Type Directors Club and the Cooper Type program, trying to learn everything I could about typography. During my second job, I had an art director who showed me what it was to weave illustration in with design and art direction. And I started to feel like it all made sense. However, New York had worn me out and I needed a reset. I had been to LA and loved it. I felt really peaceful here, and I wanted to try out freelance life. So in November of 2014, I packed up my car and drove across the country by myself to start a new chapter here in LA. Throughout the last two years, I have had the opportunity to work for some great agencies and exciting clients including Uber, Apple, Pepsi, The New York Times and, most recently, I worked with Planned Parenthood on their iDefy campaign. At the same time, I found pole dancing here which cracked my world open on the topics of sexuality, self-love and expression, vulnerability, and what happens when you share your personal and professional endeavors in one social media feed. It's led to connection and conversation with people and communities that are more lush and informing my work in many subtle and not so subtle ways. Last year, I released the first issue of my zine, Divine, which explores the intersection of art, sexuality and self love. The first issue was about bodies and identity, and we're currently working on the second issue which will explore the theme of Worship.
Has it been a smooth road?
The inconsistency of work is a major challenge. I had a great year last year: in-house at Uber for 3 months to work on building out their rebrand, art directed an issue of Malibu Magazine after that, then got picked up to do lettering for an Apple spot. Also, I spoke at my first conference. I had a non-stop 6 months, but then it was completely dead for 4. This is the nature of things. So it's both a mental, emotional, and financial challenge to figure out how to have any type of consistency or peace of mind in an irregular business year.
Have you ever felt like giving up?
The hardest part about freelance is the uncertainty of your work schedule and how that affects your finances. I'm still new at this, having only been in business for myself two years, but I'm finding that there needs to be a balance of self-propelled projects along with the client work. The fact is, there's no such thing as balance. So we just do our best and direct the rest of our energy into our self-care, however, we need it.
What advice do you wish to give to those thinking about pursuing a path similar to yours?
I think it can be really hard to find your tribe here in LA due to the de-centralized nature of the city, so I would do whatever you can to connect with like-minded people. This doesn't have to necessarily be designers or people in media. Although that might be what some need, especially younger designers, I found so many other parts of myself here by investing in people and communities that resonate with me. For women, I recommend investing in other women and supporting other women and finding lady role models.
What are you most excited about these days?
Releasing Divine is the most meaningful thing I've done so far in my career. When I started pole dancing, I never needed it to be anything more than a form of expression. But, in retrospect, I realize it was my gateway drug into the Divine Feminine, and it now exists in this artistic representation of sexuality and self-love that is so important to me right now. Sharing stories, ideas, narrative and creating space for conversation around these topics is something I feel very strongly about, and we're currently getting submissions together for the second issue, but first collaborative issue of Divine; so I'm very excited about that.
I'm also moved by using my skill set to work towards getting our country back on track post-election. I'll be releasing as much free art as I can to hopefully help motivate people towards action, rather than continually screaming into our social media voids.
I hope to connect with as many people, companies and agencies that share these less-commercial interests in order to collaborate on work that really speaks and lives and incites positive action in our current society. I love LA so much, and I'm very dedicated to building the work and community here that I want to see. We have so much power as makers, and I want to help LA lead by example with the work we're putting out into the world.
Contact Info:

Image Credit:
Josef Reyes, Dominic Haydn Rawle, Daniel Fishel, Stewart Scott-Curran, Tavis Coburn