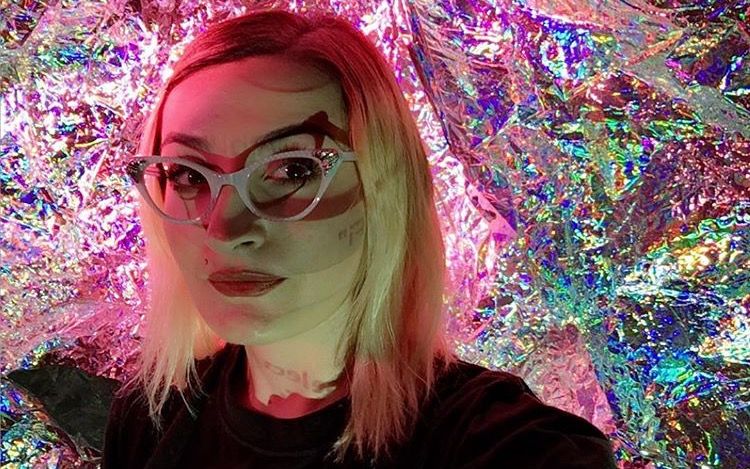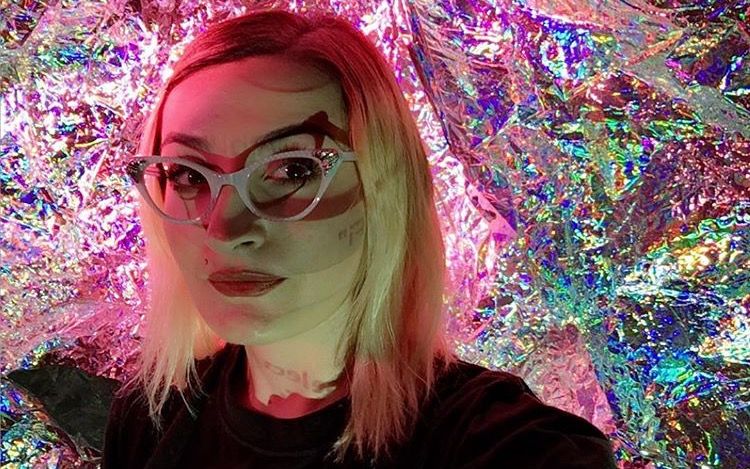 Today we'd like to introduce you to Gina Canavan.
Gina, please share your story with us. How did you get to where you are today?
It all started at the age of 5 years old when I was baffled by my great grandfather's collection of vintage large format cameras. I found all of this gear extraordinary and knew at that moment it was a large interest to me. This experience provided my destiny, as I had chose photographer for the "what do you want to be when you grow up" project in my first grade class. As a teenager 
I was influenced by America's Next Top Model and the work of Tim Walker. I was a sucker for colorful dreamscapes and wacky fashion- I found myself living in a dream world whilst in school, doodling scenarios of these things.
I never got into a photography class in high school unfortunately, so I took matters into my own hands by spending long nights surfing Flickr.com forums and shooting with a pinhole Lomography camera. My lunch money went to development and prints of my work… I had no idea what I was doing but it was a beautiful period of innocent experimentation. I then gained the opportunity to apprentice under a photographer who worked a large 
staple of LA, the Echo & Echoplex, to photograph a weekly alternative music event called Part Time Punks. I consider this period my formative years because I learned the business of photography. I welcomed any shoot that came my way for experience! After years of photo assisting, hours of youtube tutorials and so many opportunities to experiment with shooting I began to freelance. These days I shoot and develop my film out my home studio in Silver Lake. I am available for hire in the realms of 
product, portrait, live music and fashion photography as well as graphic design work. 
Has it been a smooth road? Any struggles?
The largest struggle for me ultimately was how a camera operates. The combination of ISO, F-stop and shutter speed was so perplexing. This is what intrigued me the most about photography and I felt an urge to conquer my feelings of fear and confusion about it. Also, the fact that I primarily shot on film didn't help. I'd have to wait days or weeks for my results in order to begin troubleshooting where things had gone wrong on set.
What are some of the influences that have played the biggest role in your journey so far?
The people I've met along the way: My mentors, clients, models, makeup artists, collaborators, supporters… If it weren't for you guys there would be none of this. Thank you.
What type of clients or projects do you look forward to most?
I love projects that allow for anything goes, no limits. Let the creativity lead where it wants! Let's make art! 
At the same time I like working within my client's parameters because ultimately I'm there to deliver a great end product. Nothing is more rewarding than a happy client. 
If you had to go back in time and start over, would you have done anything differently?
I wouldn't start over. 
Dwelling on the idea of how things could have been different is a waste of time.
This journey has been wild but necessary for personal development. Aldous Huxley sums it up with this quote which I have stood by for a majority of my career, "Perhaps it's good for one to suffer. Can an artist do anything if he's happy? Would he ever want to do anything? What is art, after all, but a protest against the horrible inclemency of life?"
Contact Info:

Image Credit:
Annie Montgomery (model), Lev Abramoff (director), Brooke Nesbitt (model), Justin Lamonte (makeup artist), Melissa Brooks (Musician, The Aquadolls), Andru Sisson (artist), Danielle Dollinger (model), Madison Knapp (musician, MRK), Holly Bobisuthi (jewelry designer), Dustin Hollenbeck (musician, REJECTER), Yasmine Kittles (musician, TEARIST)