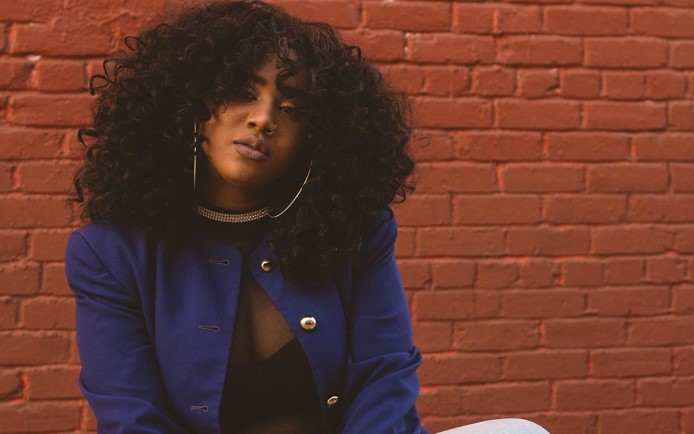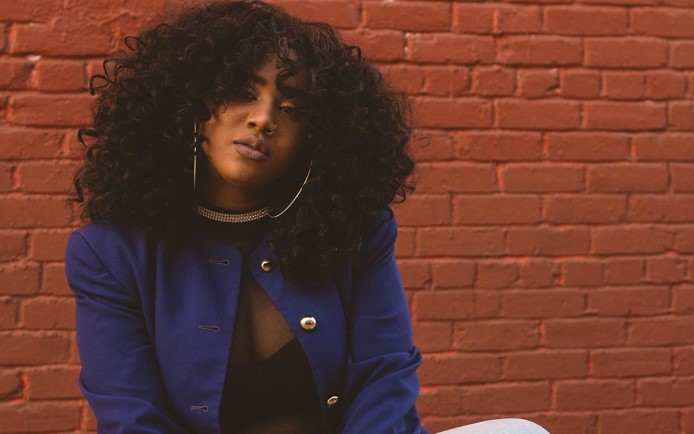 Today we'd like to introduce you to Sierra Nicole.
Thanks for sharing your story with us Sierra. So, let's start at the beginning, and we can move on from there.
I find it quite interesting that I had all of these dreams of becoming a fashion designer at a young age. I was limited to this passion because it was the only current thing that molded my teen years in high school. I wanted more out of this industry.
I wanted to feel the importance and attention of my peers. So, I decided to bring a fashion club to my high school, senior year, class of 2011. Entering college at Long Beach City and taking courses, honestly… made me hate that sh*t with a passion. I was in class drawing dresses, finding the difference between a cowl neck and a turtle neck (it's the same sh*t if you ask me), and I genuinely wanted to hang out with friends in the radio production studios on campus.
I changed my major and began to write fashion articles for my school's magazine. I found it to be an awesome idea to record my articles on Tumblr. And it was! I reached up to 15k followers on Tumblr. Besides all of the porn that was on Tumblr at that time, my content was a mixture of fashion and creative arts around the world. It wasn't until I was introduced to Instagram a little later in 2014 when I began changing my content DRASTICALLY.
I became so involved with music that my passion in any art form was always paired, dissected, and analyzed by music… Let me explain this further; I began creating digital animation, pulling film clips from the web and curating short 15 – 30 second videos with music submitted by both artists and music producers. I call this #PerspctvPlaylist. I get such a "hard-on" for independent artists and the underrated artists in this industry.
As I am continuing to develop more on this concept, I have also been pulling my image to the forefront. Pulling my voice from behind my words to verbally discuss and decipher many topics. I am currently building my platform from producing my own webisodes, my podcast, and I am sure by the end of the year, you all be fangirling over me… I know that's cocky… but it's true.
Has it been a smooth road?
The only obstacles or struggles I've had were within myself. I haven't always been an extrovert, not always confident, I was having difficulties with insecurities throughout this journey. Sh*t, I still am! But one thing I've realized is that the only person who can deter you off your path is yourself.
Many of our challenges are within ourselves. We stand in our own way because of fear of failure, fear of success, and we put timing on a pedestal as if time was a God.
We look at these 13 to 17-year-old a**holes getting fame, money, and notoriety before ourselves and we think time is wasting. The human mind is all very unique. We cannot all reach the same levels of success when we have yet to develop the pattern of patience, and self-love. Hell, my main issue is being lazy.
I'm the type to have a water bottle collection under my bed. Everyone has to just realize faith, consistency and hard work is on the timing of ourselves. Not anyone else's. Stay woke on that, That's your own key to success.
So let's switch gears a bit and go into the Perspctv story. Tell us more about the business.
I am known as Perspctv on all social platforms. I am highly vocal about many controversial topics, conspiracies, vocal about music, mental health, self-love. I am known as one of those people who spit my knowledge while seeking knowledge.
I give my perspectives on many things, and I fish for other peoples perspectives because there are so many things to learn. There are so many things our generation avoid facing, and it goes undiscussed. That could be anything from music to speaking politics, to deciphering the fundamental meanings behind a film.
Being from LA, I know for a fact I stick out from the norm. Besides being a very weird and annoyingly bubbly for no reason like a hippie on a fixie, I stand out, and I am different from others because I seek human interaction. That sounds bland, but we're talking about 2019, Los Angeles, and Social media in a whole.
I am a unique, quirky, black woman with a passion for music, film, discussing injustice, and Ancient Aliens. I know that last one was random, but I swear to you, out of my 15K+ followers, they enjoy a great read and have their minds exploded.
I am proud to be this person. I am proud to be fearless and start conversations. I am proud to still be a writer, engaging with followers, I know that people hate reading, they might not read this long a** response to this question, but I enjoy every second. This is a passion.
Where do you see your industry going over the next 5-10 years?  Any big shifts, changes, trends, etc?
In 5-10 years, I will be on viceland, MTV, or Netflix with my own series. The moment I am visualizing is a current episode that was just released today. Tonight's guests are Jonah Hill, Issa Rae, and Donald Glover. Jonah, Donald, and Issa Rae are on the panel discussing the meaning of their newest film together and breaking down racial differences.
Performing will be Childish Gambino with a surprise guest, Tyler the Creator. It sounds like a cliche Jimmy Kimmel/Fallon show, but I'm going to sh*t on them both. My set design is built like a studio apartment with a cute, fat Bulldog as my castmate who occasionally hops on the couch and sleeps or eat while we have a serious conversation with our shoes off and kicking back.
In this time of my success, I probably be married and pregnant. Probably not by the same person… Just Kidding! I will be with my longtime boyfriend, live in a loft somewhere in New York and working in similar industries. I will be in two-three films on top of producing my own series.
I'm not sure if you guys watch 'Black Mirror' on Netflix, but if you want to see the world in 5-10 years, there you go. Oh, my future self is going to get a kick out of talking up a storm about society!
Contact Info:
Getting in touch: VoyageLA is built on recommendations from the community; it's how we uncover hidden gems, so if you know someone who deserves recognition please let us know here.