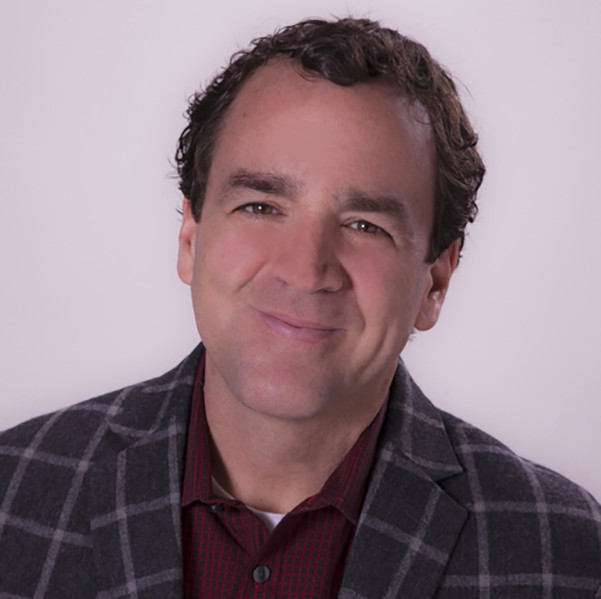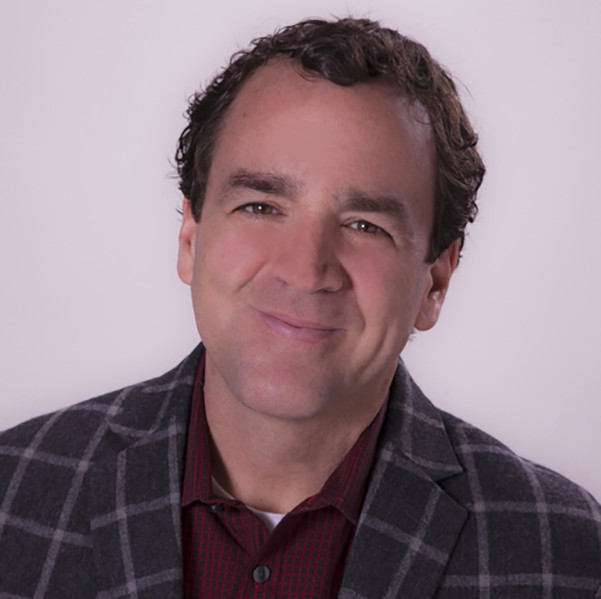 Today we'd like to introduce you to Peter Ney.
Peter, please share your story with us. How did you get to where you are today?
I'm originally from Buffalo NY, and after college, I decided I wanted to be a part of the entertainment industry so I packed a bag, and drove across the country without looking back.
I landed in Los Angeles 3 days later, and as fate would have it, I arranged to stay with some friends who lived right down the street from Mann's Chinese Theater on Hollywood Boulevard. My friends weren't home when I arrived so my curiosity led me down the street to see what was happening on this iconic street that included the Hollywood Walk of Fame. As I turned the corner, I saw hundreds of crew and actors prepping for that crucial moment when the director calls "action!" I was so excited to witness what I had traveled nearly 3000 miles for…entertainment in the making! Being the outgoing and curious type, I struck up a conversation with some of the crew and the next day I had a job, given to me by the Executive Producer. It's decades later and have not stopped working since that very day. I started as a production assistant, then worked my way up through various crew positions, gradually perfected my craft as a cameraman, and eventually I became a director of photography because I was always fascinated with learning the importance of great lighting and how to make the actors' shine.
Years later, my experience as a DP led me into the dynamic and exciting world of directing multi-camera Competition/Elimination television shows such as 11 seasons of Face Off for SyFy, The Next Food Network Star, Beat Bobby Flay, Rachael vs. Guy, The Pick Up Artist, Paris Hilton's My New BFF, Last Comic Standing, and Beauty & the Geek, among many others. In 2013, I was nominated for the prestigious Director's Guild Award for Best Director on Season 10 of Face Off.
My interest in photography has always been a part of my professional career and my personal life. Throughout the years, it is rare to see me without a camera. I have been taking photos with the cast and celebrities I have directed for nearly 20 years, so eventually, it made sense to take photos professionally. A few actors, hosts and network executives that I had worked with over the years had asked me to take their photo, which is what officially launched my photography career. They reflected back to me that I helped them feel at ease, which takes the sting out of posing for pictures, which can be a daunting task. My approach is to have fun while taking photos and am willing to try anything, even if it's unconventional, to get the best reactions from my subjects. My goal is to have the pictures make a lasting impression! My strengths are working with all types of folks – whether they are experienced and successful actors or new to the business – and making them feel comfortable. I love what I do, and I'll stop at nothing to make sure my clients are happy.
Has it been a smooth road?
I've been fortunate that because of my experience as a director, the road to building my photography career has been pretty seamless. The only thing that has been a learning experience is how to market myself in this very crowded industry.
As everyone knows there are literally thousands of photographers in Los Angeles and "standing out from the crowd" is quite the challenge, just like it is for my clients who want their photos to be unique and different from everyone else's. It takes effort and commitment, but I have finally found my nitch and word of mouth has been instrumental. When reviewing my work on my website or on social media, my clients have said they love how I pay attention to detail and how I am direct, kind and supportive – whether it be a hair out of place, choosing an outfit that is flattering for their skin tone, or changing up a pose that just does not work. I aim to please, and sometimes that means going the extra mile to make sure my client is getting a variation of what they came in for, but also encouraging them to try something new.
Getting your picture taken can be a fun but also vulnerable experience for some, so I make it my goal to assess each client and understand their needs. Positive energy creates a lasting image that could change a clients' life and that is important to me. I want this to be a great experience for them because how they feel will ultimately show in the finished product! In the end, the marketing aspect of separating myself as a photographer in the industry has been challenging, but the word-of-mouth from my clients has been the best marketing tool that is not only free but continues to give back.
So, what's next? Any big plans?
My plans for the future include finding new ways of expanding my client base and marketing myself as a photographer because you can never take anything for granted in this very competitive business. There's always new ways of doing things and different approaches to success in the photography medium, so I make it my goal to continue to think ahead, rather than getting too comfortable or stuck doing the same routine. I'm inspired by pushing the limits creatively and the way I do that is by keeping up with current trends and staying familiar with what's popular at any given moment, and then taking it to the next level in terms of aesthetics and production value. I'm also very excited and open to clients who come in with ideas and suggestions for new ways of doing things. You never know until you try it!
Let's go backward a bit – can you tell us about the most trying time in your career?
I have genuinely enjoyed all phases of my career, but the most challenging time was the 4 year period when my 3 boys were born, all about a year and a half apart. My first son Tyler was born when I was transitioning from Director of Photography to television Director and at a time when I was really busy working 6-7 days a week. Soon after we had our first son we found out we were pregnant with our second son Cooper. The pressure of getting jobs and keeping an income coming in was becoming increasingly important since my family was relying on me. I love what I do very much, and I was perfecting my skill-set, yet was feeling guilty about how much time I had to commit to working. What I've later come to realize is that it's crucial to find work/life balance. Even when I'm working often, I had to learn how to give quality time to my family. And that's one upside of a freelancing schedule – when I'm not working, I'm completely available 24/7 for my kids. Ironically, all these years later my oldest son Tyler has expressed interest in working in entertainment, so he just finished working with me as a production assistant on my current project. Nothing makes me happier than to see my son acknowledge that because I love what I do, he wants to do it too!
Do you ever feel like "Wow, I've arrived" or "I've made it" or do you feel like the bulk of the story is still unwritten?
Although I have worked with many celebrities throughout my career and have met 4 living presidents, the greatest moment for me was when I was nominated for Best Director in 2014 by the Directors Guild of America for an episode of my long running SyFy series Face Off. It was such a surprise yet a great honor for my peers to recognize me and my achievements in directing. The recognition elevated my status in the Hollywood community and made all of the hard work I've dedicated to being a photographer and director over the years, worth it. The events leading up to the ceremony were terrific but the DGA Awards show itself was amazing and I was honored to meet some of the top directors in Hollywood. It was a life-changing moment and one that I will never forget.
Pricing:
2 Looks – $200, 3 Looks – $250, 4 Looks – $300, 5 Looks – $350
As part of each session, I will retouch 5 images.
An average photo session can go anywhere from 60-90 minutes depending on looks and locations.
Make Up & Hair artist – $100 per session
We offer a natural "outside" setting or a "studio" look with black, white, or gray backdrops.
I specialize in both theatrical and commercial shots.
In the studio, I always have a laptop available to show us the photo's as I take them so we can review.
Contact Info: