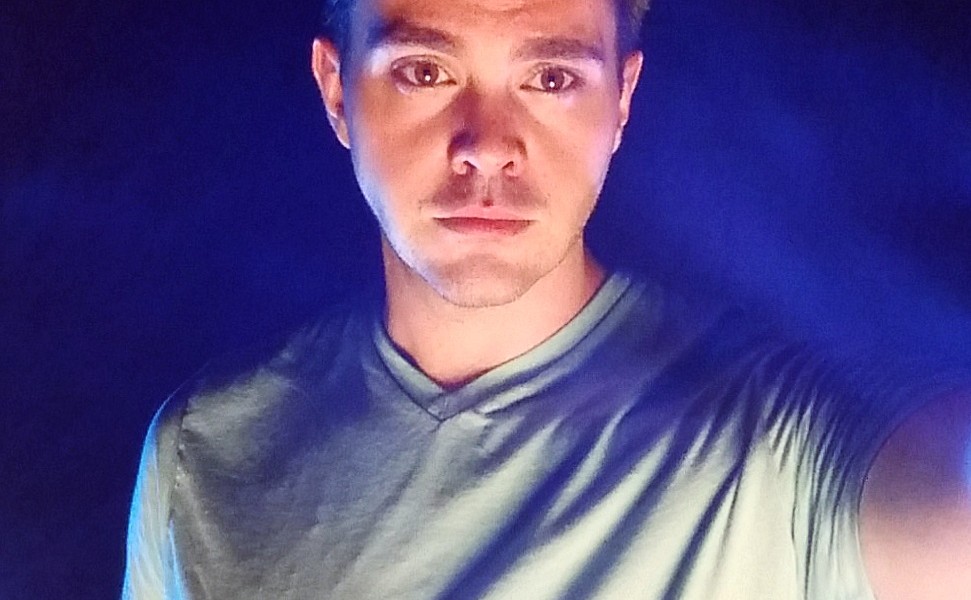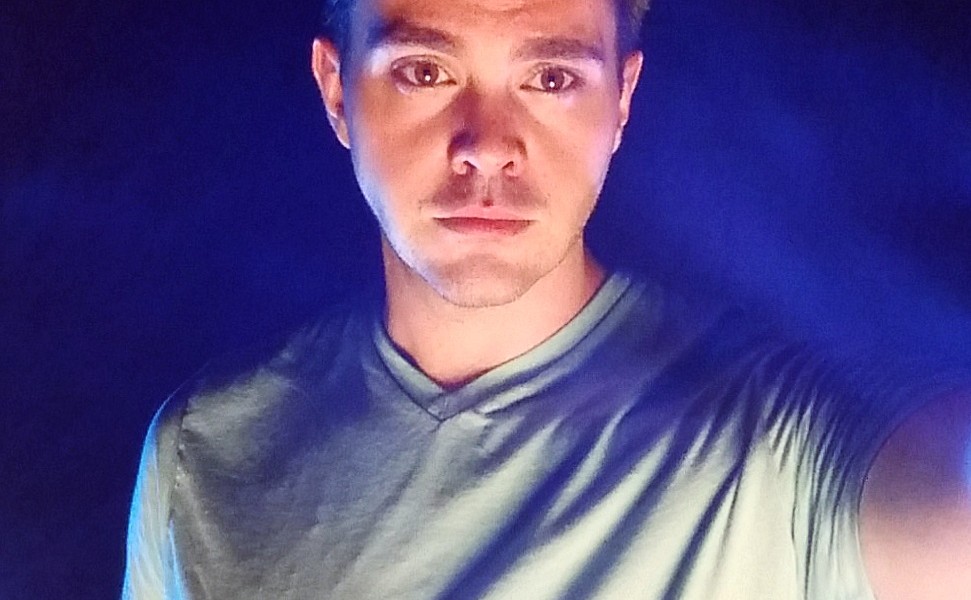 Today we'd like to introduce you to the ever inspiring William A. Schoenfeld.
William, please share your story with us. How did you get to where you are today?
My story is better told as a journey of discovery. It really started with a movie theater job and falling in love with film posters. Honestly, it was the hair: "how did they get it so perfect?" Cutting it out must have been near impossible, or even magic. From there the chase was on to craft superior images that captivated people on a larger level and were polished to the nth degree. I pushed hard to shoot and create dramatic images in high school for class and clubs, which came handy in my first college.
In film school at Scottsdale Community College in Arizona, I was exposed to all the tools of lighting and hands-on film which taught the correct lighting styles and the emotion behind them. This honed in my amateur approach for lighting, but it wasn't until my hands touched Adobe Photoshop for the first time that I felt the spark. As my film editing degree wound down, my advanced photoshop course ramped up, and so I was shooting, retouching, and making posters for short films, film festivals, and for fun. I also had courses in digital photography and commercial photography which were crucial in learning my own camera, which was a Canon EOS Rebel XTi, and how studio strobes could craft such dynamic images. Yes, you read that correctly, I learned photography backwards: photoshop first, camera second, which helped tremendously in capturing images that edited in posters perfectly. From here the focus on film editing genuinely shifted as I applied for a Bachelor's in Graphic Design at Chapman University in Orange, California.
I spent 3 years immersed in a world that valued exceptional typography, critical strategy thinking, and meticulous execution on idea communication. Needless to say, I was overwhelmed and floored, graphic design was not only a force to be reckoned with, but was the driving invisible force of our modern world. Apparel, technology, business all had keen interests in design, most specifically branding, and I knew this was my new avenue. My photography kept going on the weekends though with new lenses and a camera upgrade, Canon 6D, which allowed for more natural lighting exploration and a breathtaking campus to film. It became more and more fun to try and incorporate my photography and photoshop skills into my projects, which were actually not taught. By my final year, I had students approaching me for help on projects, whether it was shooting, polishing, or a full movie poster campaign.
Everything since graduation has been a blur of hard-hitting reality and that four-letter word called life. I count myself extremely lucky and resourceful though since I've always been employed as an artist. The jobs have been varied, such as a graphic designer for toddler and infant apparel to a video editor of nearly adult apparel ads and music videos. Okay, fine, fully adult music videos. But I digress because now, life is truly ramping up. I'm photographing headshots and movie posters on the weekends, working full time during the week as graphic designer, just finished editing and coloring my first feature film, editing and marketing new web series', and embarking on my most passionate project yet: lenticular 3D photography. Wish me luck!
Has it been a smooth road?
The toughest struggles so far have been personal injury, financial woes, and patience. The hardest thing anyone can do is wait. Wait for news, wait for money, wait for the call that you got the job. They never call or e-mail if you don't get hired anymore. It sucks, and not in a "aw man" kind of way, I mean it sucks the will, drive, and life-force out of you. Also feeling that you have to take free work because there just isn't any money to be made or that your friends simply can't afford it. Believe me, they can, they just haven't rationalized you yet. Once you've proven yourself with the paid work that you've waited for, they start trickling in one by one. This again is a huge test of patience and will either make or break you. Good luck!
Who, or what, deserves a lot of credit for where you are today?
When I think about the career I've been fortunate enough to have thus far, I think of everyone who has given me a job. Each person who thinks that I'm the best person to edit or color or light or retouch and who keeps me in the game is pivotal. For my creative life, my parents have always been extremely supportive and after seeing my potential they gifted me my first digital SLR. Originally there was the demand from my parents to earn a Bachelor's Degree, and because of that, I'm now a working Graphic Designer. The initial push and support from my parents has allowed me to pursue design, photography, and editing while remaining disciplined and resourceful. I would say they've been the most important figures thus far by allowing me to try and fail and take risks.
Do you have a favorite type of client or project?
Currently, I have two web series marketing campaigns I'm responsible for at once, which are from friends, to be honest. Both of these web series campaigns I've photographed the talent, the images will be used for the One-Sheets and Character Posters, and I have to deliver all the finishes by mid-September. The projects couldn't be more different. One is a Sci-Fi procedural show with edge lighting, lens flare, hyper-detail extraction for the costumes, actors who were shot individually over a grey backdrop to be cut out, and whom will live in a virtual environment once completed. The other project is a female-driven comedy which was photographed in the set living room, with set dressing, hair, make-up, glamor lighting, and hilarious actor interaction. Aesthetically they are worlds apart, but both will get the meticulous color treatment, painting of details, painting of lighting, retouching, large format finishing, and of course all the sexy type treatments that really make a campaign. It's been extremely exciting thus far bouncing back and forth between these two, whether approving images with talent and the directors, or finding the best color look that tells the story. Needless to say, I am overjoyed to have these projects to work on and am super pumped to print them and post them once they're finished.
What have been some of the most important lessons you've learned over the course of your career?
After all the years of college, 6 to be exact, the different jobs, stressing over money, wondering if the world is truly ready for me, I'd really only change my money management. The most important tool I've learned has been from growing up and learning business, everything else from the bad to the horribly bad has shaped me into the artist I am today and that is extremely important. Right now I have a handle on finances and am a budgeting and spreadsheet King, but damn I wish I could have been this frugal "back then." Every other experience and encounter has been a blessing or a lesson which can't be traded in for anything.
Contact Info:
Website: wascreative.com
Email: wascreative@gmail.com
Instagram: @willschoenfeld
Facebook: William A Schoenfeld Creative, Inc.