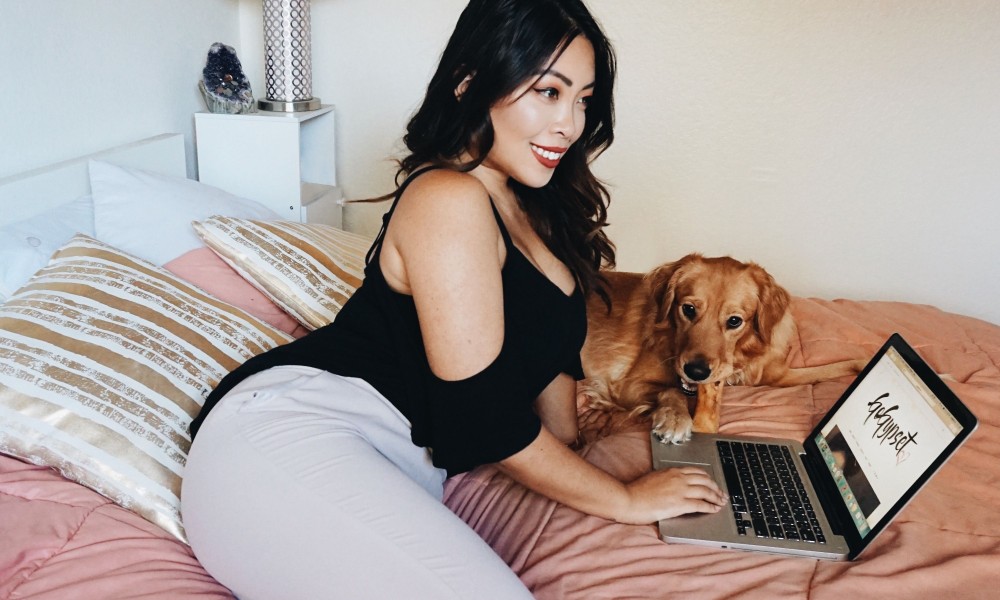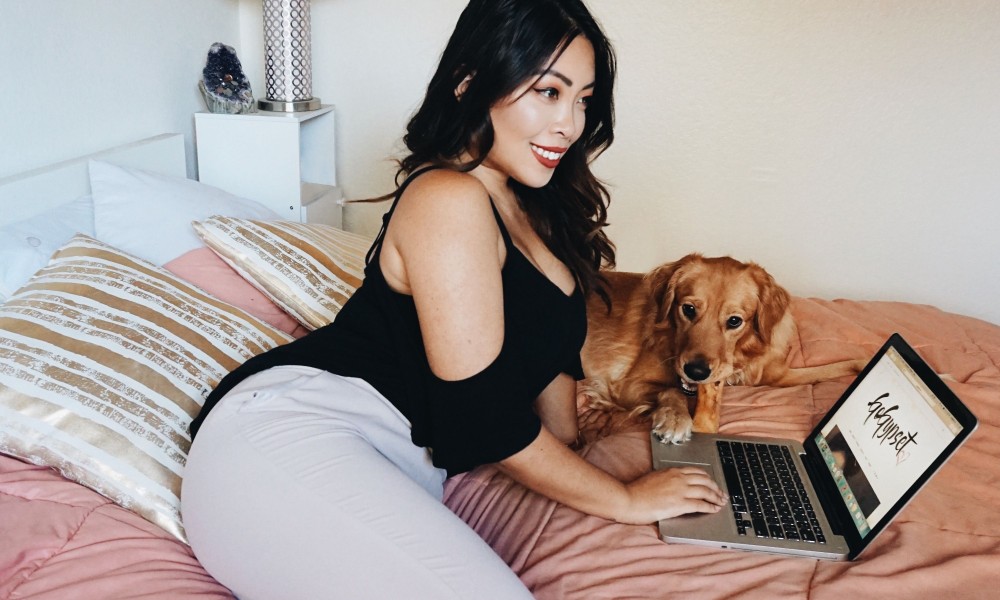 Today we'd like to introduce you to Angela Liu.
Angela, please share your story with us. How did you get to where you are today?
Well, I didn't start out wanting to blog. I think I'm what people call a Jack of all Trades, and Master of None. I was a working makeup artist back in the day and realized the industry wasn't really for me. Something about it didn't really fulfill me so I decided to go back to college and finish my degree in Marketing. During school, I still felt lost, so I picked up a few journalism classes because I always liked to write. I think that was what kind of lit up a lightbulb in my head to begin writing, but it took me a few years of finding myself to really start pursuing it. After I graduated and then later picking up a steady job, I was financially stable enough to support myself and really pursue blogging. I had GoGypset for a few years at this point, but never posted much on it. One day, I sat in my room for two days straight reworking the blog design and writing out my goals and ideas to figure out the tone and what I would like to write. I knew I didn't just want to write about beauty and fashion. That shit would've eventually bored me. I wanted to write about a little bit of everything; travel, lifestyle, and things in the news. After having everything on paper, I just started writing and taking pictures. That was 5 months ago and I've received great feedback from people really loving the content I put out.
Has it been a smooth road?
Do dreams ever go smoothly? It's definitely been a challenge in every way possible. For a long time, I didn't stay consistent with blogging because I was a struggling full-time college student working 4 different jobs. I didn't have extra money to go buy products to write content on, and quite frankly, I wasn't very motivated because my focus was on trying to maintain a roof over my head. I also tried posting videos on Youtube, but I swear I would post them and delete them in two days because I hated my voice or hated the way it was shot. I'm a perfectionist in that way and I couldn't find a format of self-expression that worked for me. I'm also just not wired to work 9-5 forever, so it's been an ongoing dilemma for me. I doubted myself a lot, even though in hindsight, I really had no reason to. Since the blog launched, the main obstacle now is finding ways to stand out from a very saturated blog industry. Sometimes I beat myself over not starting my blog five years ago when there was less competition, but I also see it as an inspiration to create better content.
What role has luck had in your life and career?
I tend to be an optimist, so I do focus on the good that comes into my life more so than the bad. I think my good fortune derives from the people I have met. I hate to say "connections" because it's so cliche in LA to only think of people you meet as a stepping stone to whatever level you want to achieve. I think to obtain good luck is to be a good person and be humble. Even in my times of bad luck, like eating chips for dinner because I had just paid rent, I always stay thankful for what I have in life. There are instances in my career, like a well-known photographer contacting me for work out of the blue or the steady momentum of views that my blog has been receiving, that I think aren't just coincidence.
Do you feel like there are certain traits that increase the likelihood of success?
I'm kind to everyone that I meet. I think in this town, there's a constant competition. I think it's quite sad when I see other females try and tear other females down. I think as women, especially at this time when politics are heavier than ever, our goal should be to support each other and not being competition with one another. I don't mind helping and giving advice to bloggers about how to shoot their photos. I'll location scout with someone if that's what it takes. The fact that I am kind and I don't speak poorly of anyone, I think has helped me in my career because I earn the reputation of being trustworthy. You can hang with the "it" crowd and do whatever it takes to make money or talk shit about someone to make yourself look better, but at the end of the day, a person's reputation in this town is most important. My mother also taught me great work ethic, so I'm that person that shows up early and leaves late. She really helped shape me into an empathetic and hardworking woman.
Let's touch on your thoughts about our city – what do you like the most and least?
The best thing about LA is the weather and how you can drive two hours in any direction and end up in the snow, near water, or in the desert. I love to travel, so I think I'm pretty lucky to be able to take mini trips on my free time. I think my least favorite part about LA is between the traffic and how expensive it's getting. There's way too many people moving to LA, which isn't anyone's fault because it's a great city for creatives. It's really driving up the rent here, I have to say. The thing that bugs me is the amount of people who move to LA to purses acting or something in the industry but become complacent in working at their side jobs and then spending all of their money going out with coworkers afterwards. If you're going to leave your family and start a new life in this city, I want to see some hustle.
Contact Info: