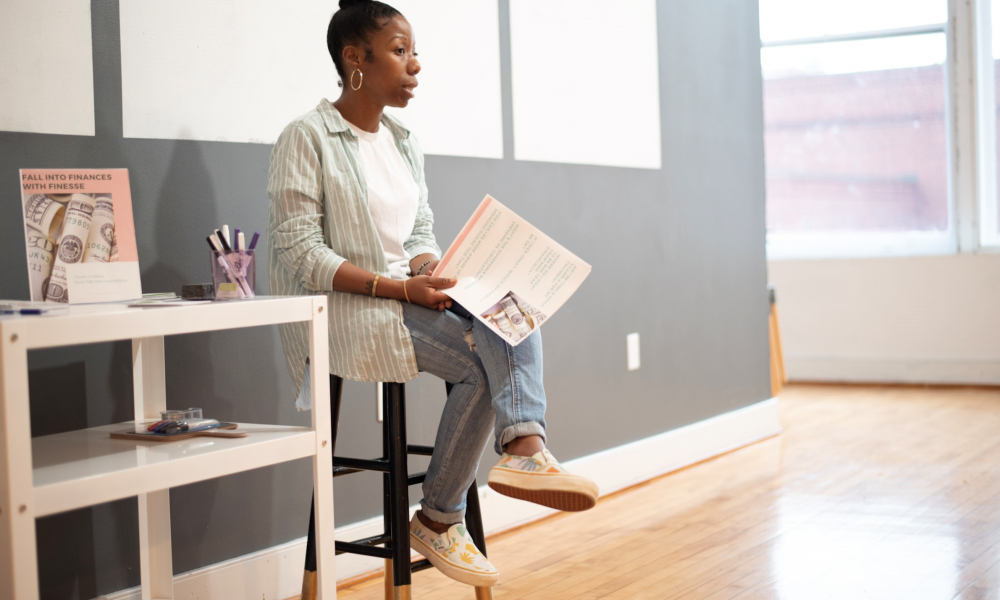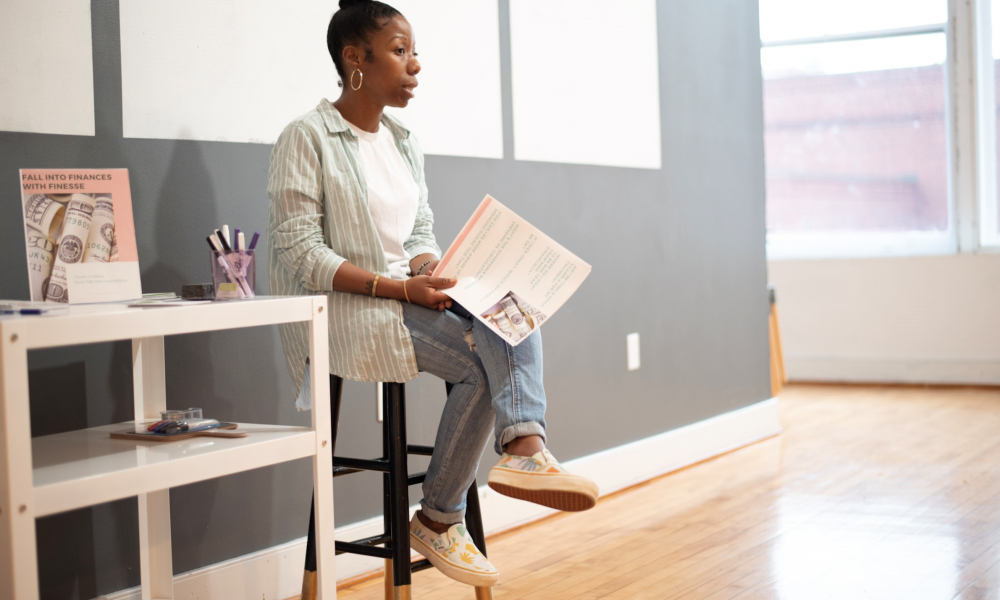 Today we'd like to introduce you to Sherita Edwards.
Sherita, let's start with your story. We'd love to hear how you got started and how the journey has been so far.
I've always enjoyed numbers… I started my career in finance 15 years ago, my first official job outside of college was an AA for a consulting firm and our Accountant quit three days after I started the position (talk about being nervous around job stability) however that was an opportunity for me to stretch and grow, my boss at the time was the CFO and he started giving me accounting responsibilities and that's where the story begins for me professionally.
Fast forward 15 years later, I've had the pleasure to work in the government sector managing multi-million dollar budgets, work with development companies to build hotels and luxury apartments and most recently the aerospace industry… but believe it or not, I once ran from finance. I was great at it, but I desperately wanted to be an entrepreneur and doing anything financial reminded me too much of my corporate job, so I ran from it until I was reminded that I was numerically gifted.
Finance has always been attached to me, I would help my friends with their budgets and create financial plans, that most actually still use today … but I wanted nothing that reminded me of corporate, so I made bracelets, took photos, sold clothes, etc … but in my heart finances and generational wealth was my true passion. I could talk about wealth for hours, I wanted to buy my first property at 18 while in college, however I didn't have the necessary guidance at that time to effectively orchestrate my eagerness.
After lengthy conversations with those I love, I set out to create a Boutique Financial Services Firm, but I didn't want to sell insurance or commodities, I wanted to help the everyday person manage and elevate their finances for success. I knew the value of having someone to talk to about your finances and the difference it could make. I wanted to help the single moms leverage their income to provide opportunities for their family as well as have time to actually spend with their children.
I love having conversations about growing your income, leveraging your financial situation, where to invest and how to defeat the recession, these were the things that kept my attention. However, I noticed that talking about money was uncomfortable and intimidating for some people. Utmost Credence was created as a money loft, a safe place that helps women in any stage of finances move forward, whether it was the start or the continuance of their journey.
A lot of times, we don't know where to start with our financial journey or we've started and become overwhelmed and may need guidance on continuing. In my recent discovery, we have a fair amount of trauma associated with finances and this was a big discovery in why we may be having difficulty escalating financially.
As I think about most of this now, I realize what a difference having professional financial guidance and a safe place to discuss my finances would have been influential to my growth in my early adulthood as well as currently. So, I am happy and thankful to create a service that I would have wanted as a young adult, that helps organize, understand and provide strategies for financial success.
Has it been a smooth road?
Absolutely NOT. 😊 However, I'm thankful for it all. Talking to people about money can be intimidating, having people understand the value of a coach/consultant for their finances can be debatable and giving the most up to date yet tailored information for financial success can be subjective.
Learning how to pivot in times where you may be most uncomfortable has been a big lesson this year. Yes, I am a financial counselor, yet I too have financial concerns at times, especially with starting a business. However, I view all challenges as opportunities for growth and becoming better.
Financial success is a journey, making changes, adapting habits that work and eliminating any efforts that don't align is a part of that process. Creating generational wealth is the destination.
Within my lessons, I've learned:
• How to stay positive when things don't seem to be working out
• Understanding my worth and not comparing my progress to others
• Knowing sometimes you have to walk alone to meet up with the right crowd for success
I also learned those who want to be better will take the necessary steps to become better. Although the road hasn't been the smoothest, I'm grateful for the journey of helping others.
What do you do, what do you specialize in, what are you known for, etc. What are you most proud of? What sets you apart from others?
We help the community elevate their finances. I am a Financial Consultant and Money Therapist for Utmost Credence and one of our missions is to change the way we think and feel about money as a community. Utmost Credence is mostly known for helping others understand, organize and strategize their finances for success.
Within this short time, we are proud to say we've created a safe space for women to discuss all things money and take control of their finances. We have collaborated with some influential companies to further our community outreach and we look forward to continuing this effort in 2020. Being an integrated resource within the community is our aim.
What makes Utmost Credence different, we genuinely care and committed to continuous learning as this industry is ever changing. We understand sometimes it's not the financial plan, but the emotion, habits and beliefs attached to money Acknowledging this will make the difference. Once we discover or uncover the pain points, patterns and discrepancies we can start to solve the money puzzle. We're not here to judge, we simply want to help others gain control of their financial futures by giving them the tools and resources to do so successfully and collectively.
We are most proud to know Utmost Credence is making an IMPACT in the community for growth. Our goal in 2020 is to help 250 women elevate their finances using our strategies for time management, effective communication and overall financial awareness.
How do you think the industry will change over the next decade?
This industry is expanding, as people understand it's more to money than just management and investing. With more entrepreneurs emerging and changes in the economy continuing, financial counseling and money therapy will become more in demand. To have a financial counselor or money therapist can be life-changing if used correctly. The emotions connected to money is still being explored. With our services, we aim to change the dynamics and add value to the financial industry.
Think about it, could you use someone to talk to about your finances, hold you financially accountable or simply give financial guidance to make the right next steps? We all could.
I ask you, "How does money make you feel?" or "Do you need guidance with your financial future?"
Pricing:
Discovery Consultation – 15 minutes (complimentary)
Money Therapy Session (Financial Counseling) –  start at $89
Money Accountability Partner (MAP) Program – start at $149 for 3 months
Mo' Money Matters Online Course – $149 (Use Discount Code "VOYAGE" for 50% Off)
Contact Info:
Image Credit:
All Photos by Dominique Murchison (@niqko)
Suggest a story: VoyageLA is built on recommendations from the community; it's how we uncover hidden gems, so if you or someone you know deserves recognition please let us know here.