Today we'd like to introduce you to Sheetal Gandhi. Them and their team share their story with us below:
Sheetal Gandhi was born in Oakland, CA to parents Jyoti and Naren Gandhi who are originally from India. Sheetal's father was a brilliant man and came to America on a TATA Scholarship to study his Master's in Engineering. Upon receiving his degree from Purdue University in Indiana, he bought a Greyhound bus ticket – $90 for 90 days. On this one bus trip, he visited numerous cities all around the U.S. As a man who appreciated beauty and nature, he fell in love with San Francisco. But first, he needed to get married. So, in the spirit of all "arranged marriages", he went back to India, met a few women, picked Sheetal's mother Jyoti, and the two settled in Berkeley, CA. Eventually, Sheetal was born. She has two brothers, Sunil and Sachin who are also married with kids of their own!
Sheetal started her first formal lesson in the arts as a musician. She had a musical ear and could easily pick up tunes on her toy xylophone. Her parents put her in piano lessons, and it was this early training in music that has influenced Sheetal to this day. By the time she was 13 years old, she had moved from piano to dance and to the performing arts in general. She sang, acted and danced throughout elementary, junior and high school, and eventually attended U.C. Irvine as a double major in dance and psychology.
While studying at U.C. Irvine, Sheetal studied with and performed for her most influential dance mentor to date, world-renowned modern dance choreographer, Donald McKayle. McKayle encouraged Sheetal's love for rhythm and character work. This love for rhythm and culture inspired her to spend a year in Ghana, West Africa, where she was deeply immersed in the music, dance and culture of the region. Sheetal performed as a guest artist with the National Ghana Dance Ensemble and traveled throughout villages of Ghana performing traditional dances with the Novisi Cultural Troupe. Within her own culture, she grew up folk dancing and in 1995 moved to India to further study the north Indian classical dance form Kathak. As a percussionist, Sheetal plays the Calabash, or dried gourd, and the West African Xylophone.
In 1996, she moved to New York City where, over the next three years, she performed in a variety of plays and musicals including: Fables, Children of Eden, and Hair. She sang with the all-women's a cappella group Anam Cara – Angels of A cappella and was a key player in the reconstruction and performance of the works of Hadassah, (Hadassah was a pioneer of Israeli and Indian dancing in America in the 1950's, 60's and 70's and chairwoman of the ethnic division at New Dance Group in NYC). Sheetal could also be seen playing her calabash and singing on the subway platforms of Rockefeller Center between 1996 and 1998!
In 1999, Sheetal moved to Montreal and began working on the new Cirque du Soleil production, Dralion. She was hired to create a character, Oceane "Goddess of Water", using elements of Indian classical dance blended with a more contemporary style. With a company of over 53 performers from eight countries, Sheetal was one of only two Americans. The majority of the cast was from China, and because of this, it offered Sheetal an opportunity to learn Mandarin! She performed the leading role for two years on tour; doing 10 shows a week throughout Canada and the United States. Sheetal has appeared twice on The Tonight Show with Jay Leno as well as The Donny and Marie Show. She can be heard singing on the original American Cast Recording of Children of Eden and dancing in the DVD/VHS released and Emmy award-winning movie, Dralion.
From 2001-2004, Sheetal was Co-Artistic Director of the San Francisco-based modern dance company, California Contemporary Dancers. And in 2004, she was part of the original cast of the hit Broadway show, Bombay Dreams. Sheetal was thrilled to finally be among a cast of talented South Asians in a career that, up till then, often found her in a class by herself.
In 2009, Sheetal received her M.F.A in Dance and Choreography from UCLA. While there, she created a one-woman dance-theater show called Bahu-Beti-Biwi (Daughter-in-law, Daughter, Wife). BBB received the 2012-13 NDP Touring Award and has been presented in over 16 cities in the U.S. Internationally, Sheetal's work has been presented in India, Israel, Mexico, Norway and Amsterdam.
Past choreographic support has come from the James Irvine Foundation, New England Foundation for the Arts (NEFA), Los Angeles Department of Cultural Affairs, and UCLA Department of World Arts and Cultures. She is also a recipient of a 2015 MAP Fund Award for her critically acclaimed work In | Expiration. Sheetal was also awarded two prestigious artist residencies in 2014 (Djerassi and Montalvo), the 2012 Annenberg Community Beach House Choreography Residency and was a participating member of the 2012 Choreographers in Mentorship Exchange (CHIME) Program. In 2010 she was selected as an APPEX fellow and joined 15 other master dancers and musicians from countries around the Asia Pacific Rim to participate in a 3-week artistic and cultural residency in Bali, Indonesia. Other inter-cultural projects include a Cultural Exchange International (CEI) Fellowship from the Los Angeles Dept. of Cultural Affairs in support of a four-week residency at The Bijlmer ParkTheater in Amsterdam. Sheetal worked with the Surinamese Hindustani community as well as other people of Indian origin to create dialogue and performance around their unique experiences and feelings of being Indian and of living in an Indian diaspora.
In Los Angeles, Sheetal is the owner and instructor at The Well: Pilates, Movement and Wellness. She is committed to helping people feel better in their bodies and is grateful for the opportunity that the Covid pandemic gave her to start this business from her home. She is also co-founder and performer with the Dancing Storytellers – a group of South Asian artists that offers innovative performances of South Asian stories through dance and theater across Southern CA schools and communities.
Most recently, Sheetal spent three weeks in Dubai, starring as lead singer in a large-scale pop concert for audiences of 10,000+ from China. Her songs were all sung in Mandarin.
Would you say it's been a smooth road, and if not what are some of the biggest challenges you've faced along the way?
Has any artist's road been smooth?! I have definitely had my struggles. In high school, when I decided that I wanted to pursue the arts, there was quite a bit of resistance from my parents. This was 1989-90 before South Asians were seen anywhere in mainstream theater, film, dance, tv…and my parents felt like I was throwing away my potential. They were also worried about how I would make a living – which after being older and having committed to this life – I can definitely understand their fears! I love my parents and am very family and community-oriented, and I knew that I was making a decision that the people that I loved did not approve of, and it was hard. But, I was absolutely committed and I knew that if I did not pursue my passions because of my family, that I would always resent them, and I could not have that kind of relationship with them. So, even though it included a lot of confrontation and arguments…for years…my parents, and my community, saw me and finally accepted me for who I was and for the decisions I made. It's hard for South Asian kids to possibly understand this today because there are examples of South Asians doing well in the arts. It's still damn hard, but at least there are a few examples. When I was moving into young adulthood, there was no one. I wouldn't have done it any other way, because I do believe that needing to prove myself to everyone was also partly how I could keep going when things got hard. And honestly, it's always hard! Even when you think (or your parents think) that you've "arrived" and now it's going to be smooth sailing, that's not how this business works. You're always proving yourself. Over and over again.
The other big obstacle – and I would say that this was an even bigger obstacle than my parents' disapproval – was an injury I sustained when I was 19 years old. As a dancer, I sustained the kind of injury that de-rails a career. I sprained my SI joint. It is a very complicated injury to heal from, and it dogged me (and has continued to dog me) until today. I have basically been dancing in pain for 30 years. I was too young when it happened, and although it defined what I could and could not do, it didn't stop me all together, because I kept adapting my skill sets, stretching what I could do to make up for what I could not do. I was always talented in various performing art forms (singing, dancing, acting), but dance was my greatest love. However with this injury, I had to get creative and find the things about me that were unique – by blending my various talents, I became a multi-disciplinary artist.
Can you tell our readers more about what you do and what you think sets you apart from others?
Here in Los Angeles, I think I'm known for being a multi-talented artist and for creating activist dance theater, and also for my sense of humor! In my work, as in my life, I deal with serious issues with a large dose of humor. I truly believe that humor allows us to access our pain and the pain of others with a greater degree of compassion. It is also a powerful survival mechanism. Finding humor in tragedy allows communities to share common experiences and to empathize with one another, even if those experiences are negative. Through the use of humor, I find I am able to invite my viewers into a more intimate and empathetic relationship to my work and to issues that may otherwise be foreign to them.
I have many lives – Circus performer, Broadway performer, A cappella singer, Pilates instructor, Dance and Theater educator. I would say that artistically I'm most proud of a solo dance theater show that I made in 2008 when I was getting my MFA in Dance from UCLA. I had always wanted to make a solo show that was as unique as I was, that was deeply moving, that was a platform for all my specific talents…but the task seemed so daunting! I always wished someone would just make this show for me and then I would just perform it. But in the end, I made it. And it is everything I could have wished for and more. I know that sounds crazy, but sometimes you really nail something, and that's what I did with this show. The name of the show is "Bahu Beti Biwi" (Daughter-in-Law, Daughter, Wife). I received awards for it, and grants that afforded me the opportunity to tour it widely and for almost 6 years.
What sets me apart from others? Again, I think it is this multi-talented, multi-hyphenated nature of my skill sets, but also my ability to adapt and improvise and be successful in a number of different areas of life.
I am dedicated to creating interdisciplinary, rhythmic theatrical dances that are sophisticated yet accessible, culturally specific yet 'border-crossing'. As a dancer/choreographer, I draw on a hybrid movement vocabulary influenced by Modern, Jazz, Kathak, Indian folk and West African dance, as well as complex rhythmic structures, vocal percussion and singing, to craft virtuosic and evocative physical/vocal vocabularies. Employing both biting humor and a deep dose of grit – all to reflect on the social world in which we live – my work references the past, grounds itself in the present, and comments on the possibilities of the future.
There's one other thing. I don't know if I'm known for it or not, but I speak my mind and I stand up for the underdog. I have counseled many artists on how to do hold on to their integrity in a world that will all too easily take advantage of them. I have coached them on how to negotiate a contract, and how to not be afraid to say no. If we don't stand up for what is right, and if we let our love of our work undermine us and make us desperate, then nothing will change and we will continue to pick up the scraps that are thrown to us. I'm not okay with that.
What are your plans for the future?
Yes, the biggest change for me is that I just had a baby. I've started a family. I've always wanted a family – always wanted a partner, and then kids – but it took a while. I also started a business from my home, teaching Pilates. I've always taught Pilates, but usually at other peoples' studios. When the pandemic hit, all my work as a performer and educator dried up. I wasn't sure I wanted to start a business, but it's one of the best things I've done! It's amazing to create the exact environment that I want to create for my clients – a place that is beautiful, peaceful, nurturing, friendly – a place that also allows me to be connected to my local community and feel surrounded and supported by people who care for me and my family. I feel blessed to have created this space and to be able to help people. Also, as a new mom, it's a great situation for me. I can continue to work and contribute income and still be with my baby.
Also, and I could talk about this for days, the change in one's state of mind after becoming a mom is huge. I call it "Mamahood Zen". In the past, I dwelled over all the options – almost feeling burdened by them. After having a baby, ironically, things feel more simple. My priorities are more clear. And so, anything I do outside of loving my baby and nurturing my family feels incredibly wonderful! I sing with an a cappella group, just for fun and for small performances. I audition for theater/film/tv and am open to the right opportunities. I continue to build the Dancing Storytellers so that future generations of kids will continue to have access to the delightful and educational stories from South Asia. I expect that wonderful opportunities in the arts will come my way, but I don't stress about it. Obviously being married and having a two-income family makes it easier for me to not stress about money, but even when I was married, I stressed about my identity as an artist and how to keep pushing the envelope. How to stand out. How to make my mark. But "Mamahood Zen" doesn't even give me the time to dwell on that thought anymore, so I just go with the flow, and welcome whatever is next, trusting that what I love will find its way to me, again and again.
Contact Info: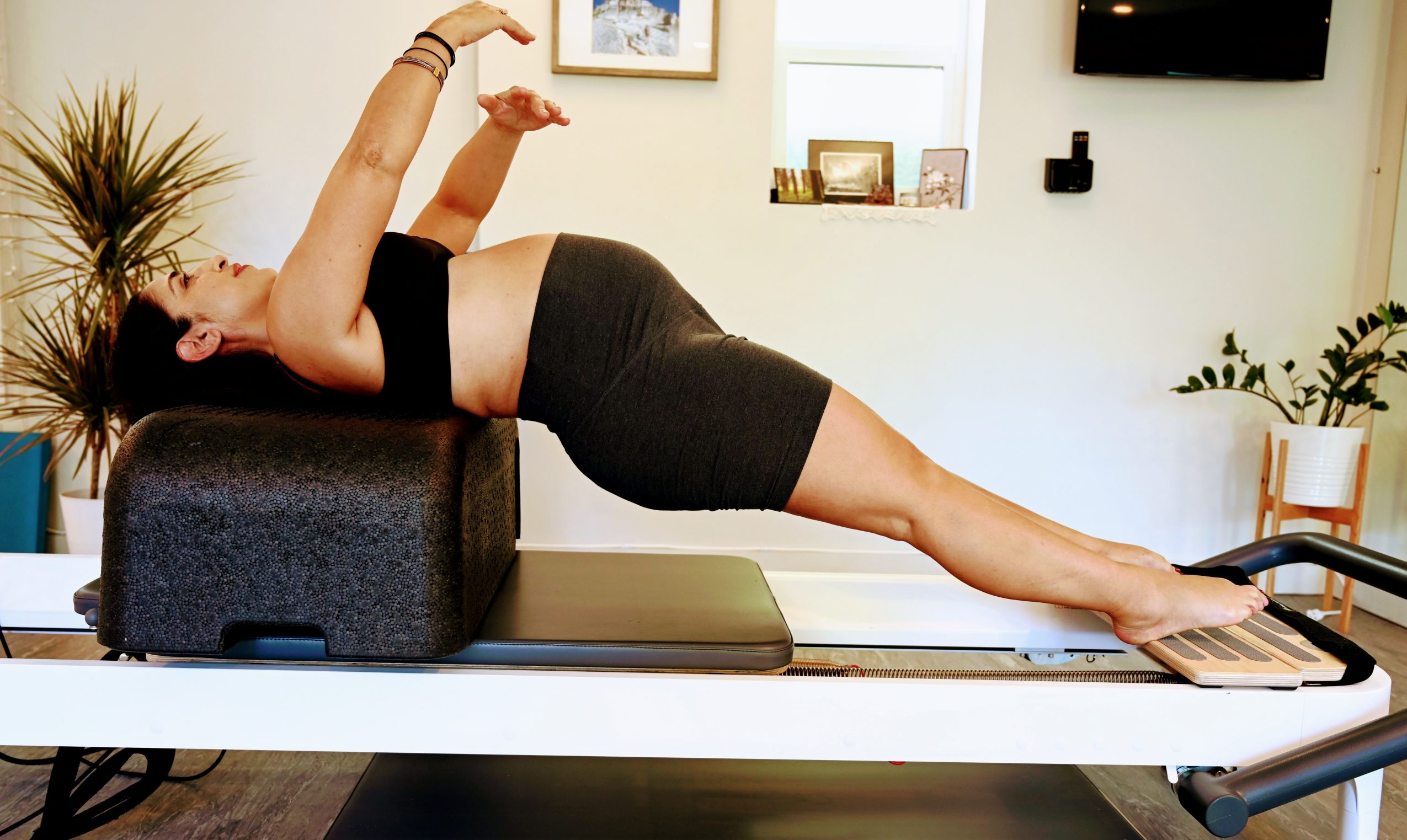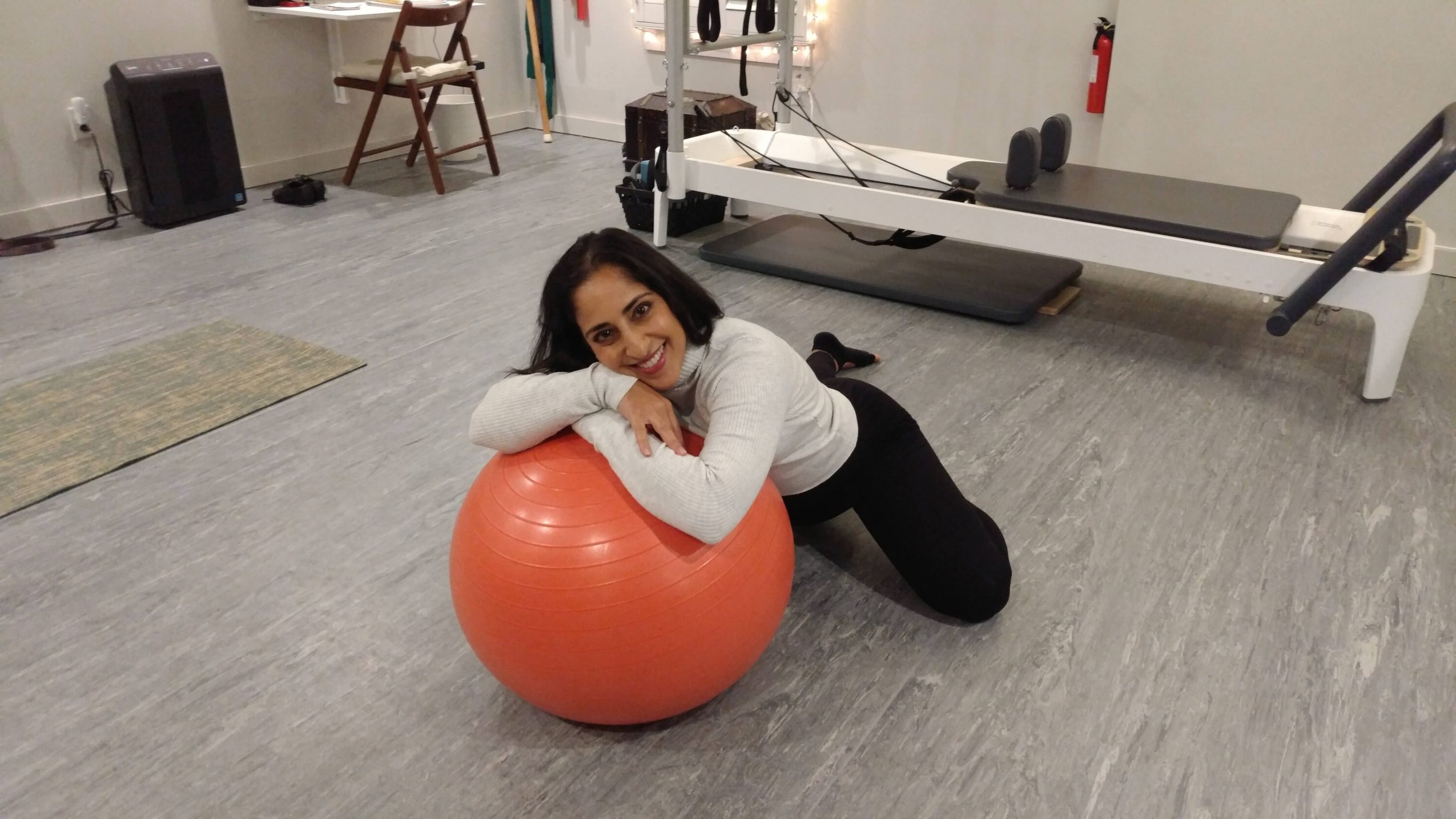 Image Credits
Cedar Bough Saeji
Suggest a Story:
 VoyageLA is built on recommendations from the community; it's how we uncover hidden gems, so if you or someone you know deserves recognition please let us know 
here.