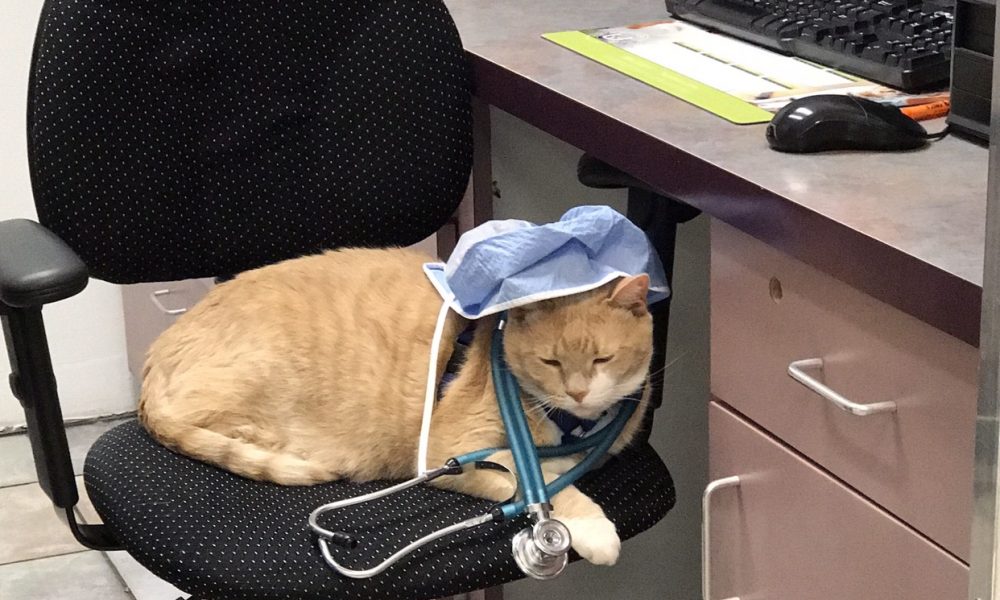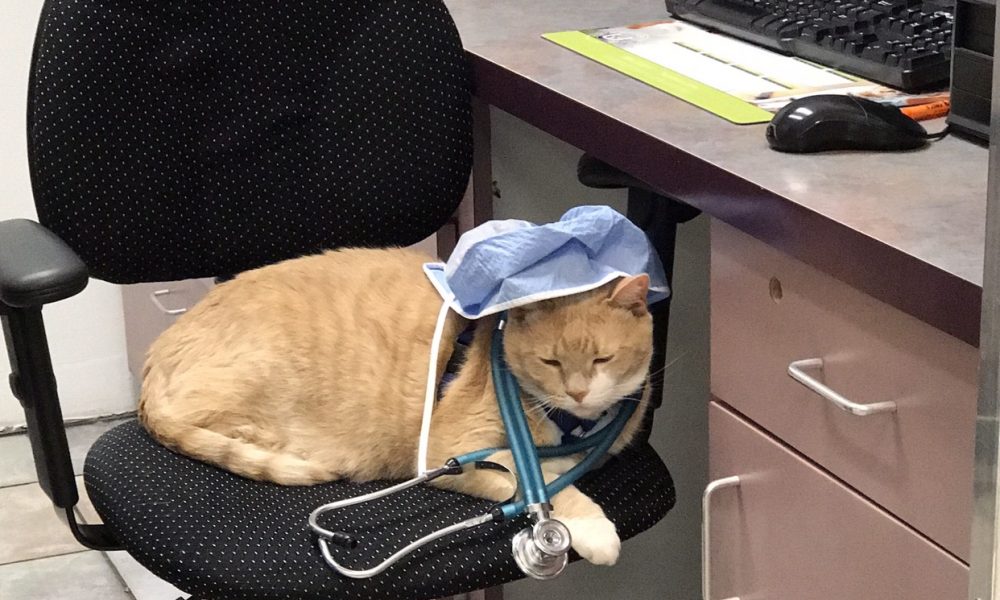 Today we'd like to introduce you to Sheena Novick.
Sheena, please share your story with us. How did you get to where you are today?
I have always had a passion for helping animals since I was young child, but my professional career in the animal field began in around 2005 when I was working as a delivery driver for a restaurant and while out on delivery found a box of kittens. With no experience under my belt, I searched the web for resources and groups that may be able to help me to find homes for these kittens. The only local organization I could find to help was a place called Angel Puss Rescue in Canoga park. When I arrived at the facility, it was clear the organization had good intentions, but were in way over their head as far as the number of animals that they had in relation to the resources available to them.
Cats were stacked in small cages and the place was filthy. There were even 2 large dogs in cages barely big enough for them to turn around in. There were cats in need of medical attention that clearly were not being treated- my heart broke and I decided to make it my mission to touch the lives of all these unwanted animals. I began volunteering all my time to these animals, going before and after work, and even on lunch breaks to go walk the dogs. I spent all the money I had left over after my rent was paid to get the cats most in need of medical attention to the veterinarian and purchasing toys, food, cat litter and bigger cages to do my best to try to enrich their lives. I became a key volunteer and was given a key to the facility. It was clear that all I could do still wasn't enough and these animals needed to be rescued from this rescue!
In 2006, we got inside information that the LA animal services were going to be paying a visit to the rescue, and would seize all the animals there and shut down the facility. I had become so close to many of the 100 plus animals there and couldn't stand the thought of these animals being seized and possibly euthanized, so in the middle of the night, my incredibly supportive father and I went to the facility and evacuated 50 of the cats and 1 dog to his garage that we converted into a temporary make-shift place to house these animals. It didn't take very long for me to realize how clearly over my head I was and I needed some real help. I went back to the internet and searched for phone numbers of legitimate rescue organizations that I could enlist to help me. The rescue organization is a small community and by this time had already heard of the Angel Puss Rescue bust and when I told them I had 50 of these animals in my possession, Adrienne Hagen, founder of Cat Connection rescue was the first to come to our rescue.
She took 10 of the sickest cats and got them treated at Beverly Oaks Animal hospital. I was then put in to contact with a veterinarian that worked at LA Animal Services at the time who agreed to come to my father's garage and helped me to vaccinate and viral test all the remaining animals. I made appointment for all the cats to get spayed/neutered and with my own money, got all the cats in to see a veterinarian and get altered. They were then ready to find homes, and with the help of Adrienne Hagen, found homes for all but one of the cats. I kept this one kitty that couldn't find a home and my father kept the dog. This was all still just volunteer work, as I still had my regular paying job, which had changed from delivery driver to a copy and print store. It was clear to me that I had found my passion and I saw an ad for a veterinary receptionist in Woodland Hills with an internal medicine specialist and although I had no real experience, applied and miraculously got the job. I was still volunteering at Cat Connection which is ran out of Beverly Oaks Animal Hospital and was also given an entry level position as receptionist at the hospital. I retained both jobs with both facilities, but found Beverly Oaks to be the place I knew I wanted to grow at. It is a 24-hour emergency facility and the amount of animals that I saw come into the hospital on deaths door, that we were able to save was inspirational. The owner of Beverly Oaks is Dr. Laurel Leach who became my role model due to her amazing abilities as a doctor and her sympathetic and bleeding heart for animals. Although Beverly Oaks is not a shelter and is a privately owned business under no obligation to treat animals that came in that didn't have someone that was willing to be financially responsible for their care, I watched time and again Dr. Leach use her own money to treat these otherwise unwanted animals and find them new homes through Cat Connection. Clients would bring in hit by car cats that were just found and the client didn't want to take financial responsibility, and where most privately owned hospitals would turn a blind eye and send these animals away, Dr. Leach was different and refused to let a savable animal die just because no one would pay for their care. I quickly moved up the ranks at Beverly Oaks Animal hospital and eventually quit my other job to come aboard full time. Dr. Leach's passion for her job was inspirational and I knew that I wanted to impact animals lives like she did. I began getting involved in the areas of management in the hospital and found that I was pretty good at things like inventory and felt that if I could help manage the hospital to its fullest, I would be indirectly helping Dr. Leach to keep the business open so that we could continue to help animals. I decided to go back to school and eventually became a Certified Veterinary Assistant, as well as taking the board exam to become one of the 244 certified veterinary practice managers in the United States. I have now been at Beverly Oaks for 11 years and have risen to practice manager. Over these 11 years I have fostered hundreds of these kitties that were so fortunate to have Dr. Leach as their doctor who refused to give up on their lives. I have become the bottle feeding expert and am the one that is turned to foster any unweaned animals that require around the clock care if they want even a chance at survival. Dr. Leach is such an admiral business owner, veterinarian, and simply put has a heart of gold. Throughout all my endevours, she has always been emotionally and financially supportive of me and I know without a doubt I would not have the certifications I do today without her. She has taught me so much about veterinary medicine, running a business, and above all being able to help those that are helpless and otherwise had no chance of a life without what Dr. Leach does. I know that I have found my passion and will continue to work at Beverly Oaks as long as it is still standing, and doing my part in saving the lives of those that may not have been saved without Dr. Leach and her hospital. throughout my years here, I've fostered hundreds of kitties that the world has given up on but Dr. each gave a second chance at life. I'm currently fostering 8 of these kitties that are still waiting to find their forever homes. Some were abused, some hit by car and left for dead, some with congenital abnormalities that make them atypical – but because of Dr Leach live completely enriched and normal lives!
Overall, has it been relatively smooth? If not, what were some of the struggles along the way?
Absolutely not an easy path to take, there has been all kinds of heartbreak and tears , seeing animals come in to the hospital in such bad shape and coming to terms with the sad reality that some just cannot be saved despite the best veterinary medicine available.
Also my path to become certified was both expensive and difficult – having to do the schooling and studying concurrently with working enough to pay the bills.
Alright – so let's talk business. Tell us about Beverly Oaks Animal Hospital – what should we know?
Beverly Oaks Animal Hospital 24 hour emergency facility. We do everything from routine physical exams to specialized procedures and surgery. We have an in-house diagnostic laboratory, radiology, ultrasound, k-laser, a surgical suite and much of the innovative technology available in veterinary medicine. As a company , I'm most proud of our ability to stay in business with all the charity work that we still do. It is not common for privately owned hospitals to just take in strays that don't have an owner who is readily willing to pay for their care. I never have to leave work wondering if there was something more that could've been done for a pet had they come in with an owner that was able to pay for their care.
Any shoutouts? Who else deserves credit in this story – who has played a meaningful role?
As I mentioned Dr. Leach is both my mentor and the entire reason I chose this field.
Adrienne Hagen of Cat Connection is also a key player, who without her 501-c3 organization and big heart, these animals would not have been able to find homes. She also uses much of her grant money to pay hospital bills on these unwanted animals, allowing Dr Leach to continue to run her business and pay the bills while still saving an unthinkable number of lives. Also my father who has always been supportive of rescuing animals and has personally given his home to many unwanted pets.
Pricing:
Adoptions through Cat Connection are $100 which includes all the.vaccines, viral testing , microchipping and spay/neuter of the animal.
Office Visits at Beverly Oaks are $60 during the regular non- emergency business hours
Contact Info:
Getting in touch: VoyageLA is built on recommendations from the community; it's how we uncover hidden gems, so if you know someone who deserves recognition please let us know here.