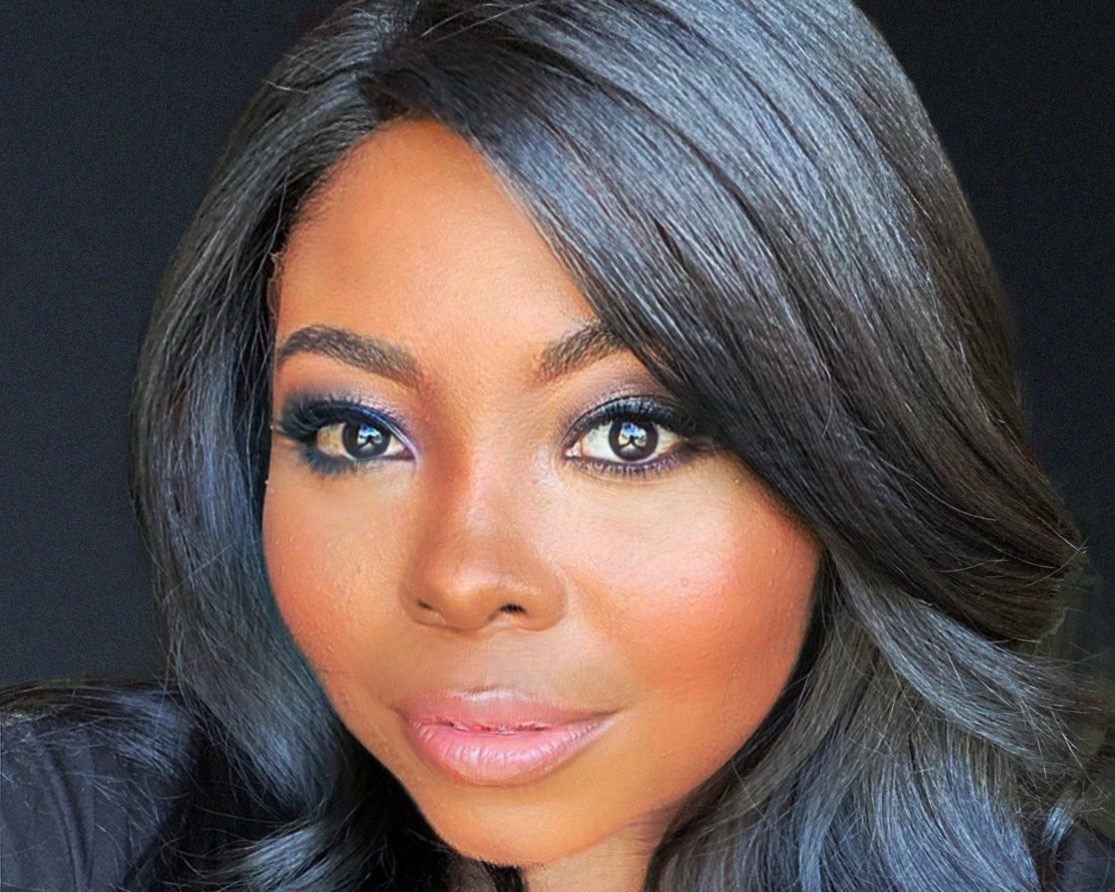 Today we'd like to introduce you to Shayla Hudson Riggle.
Shayla, please share your story with us. How did you get to where you are today?
I started out as a Classical Theater actor. I toured doing Shakespeare and Greek Tragedy for a few years. After doing a few TV Shows, I took a break and started teaching. I started my own after school performing arts program, and I loved it. Unfortunately, it was tough to balance all of that and my love for performing. So, I ultimately had to choose. The moment I made the decision to go back to the stage, I booked an amazing Greek Tragedy called Electra. I am really grateful for that show because it started me on a path that would lead me to life long friends, lessons, theater family, my career, and most importantly my husband.
The director of Electra asked me to do the Vagina Monologues at the Cupcake theater. What was supposed to be a one night show, turned into five years of sold-out shows. All the hours and hard work I put into the theater enabled me to launch my own show there. It was that show that taught me a lot about partnerships. I learned that your goals and work ethic have to be in alignment. If not, don't make excuses be honest and walk away. I unfortunately, I didn't do that and it didn't end well, but I am grateful. It shaped who I am as a professional today. It also led me to my breakthrough and prepared me for the successful partnership that I have today.
I went to the AFM back in 2015 with my one page pitch and my business card attached. I heard words and phrases I had never heard of before. Things like Attachments, Sale Projections, Distribution, LOI's, SBLC, Packaging… and the list goes on. I was overwhelmed and clearly out of my league. I sat down to rest, and a very colorful older oracle type woman sat next to me with the biggest plate of wings I had ever seen. She offered to share it with me. As a chicken wing connoisseur, I never turn them down. I got to know this wonderful lady and it turns out she was the VP of Acquisitions for a distribution company. She asked to see my one pager and then asked if I had distribution. I told her that I had no clear idea as to what that is. Shocked at my honesty, she asked me very plainly if I would like to learn. Without knowing exactly what I was agreeing to, I said yes! I knew that in order to be successful in the entertainment business, I needed to understand the business side of show business.
It was really tough at first and I had to shift my focus. No one really understood what I was doing, but I was determined. I was mentored and got a free on the job education in film finance, distribution, sales, and packaging. I sat in on meetings and took a ton of notes. After four years, I was presented with the opportunity to take over a company, but I decided to start my own. I knew that I wanted to partner with someone who has skills in the areas that I lacked. I wanted someone with extensive Production and Post Production experience. With this partnership, I needed to be able to trust the person I work with. I wanted us to share the same vision and have a work ethic that is tireless. With that in mind, I called up Narlyia Sterling. She is an amazing producer and is always working. Narlyia is a Howard University graduate and the best partner anyone could ask for. We really are an amazing team, and I am so very grateful to be able to work with her.
I definitely would not be where I am without the love a support of my family. My husband is the most supportive loving and giving human being, I know. He always tells me that if I put in the work, success is inevitable. He is absolutely right.
Great, so let's dig a little deeper into the story – has it been an easy path overall and if not, what were the challenges you've had to overcome?
The road has absolutely not been smooth. It has been really tough. I have been through a lot of feeling like I was close, so close that I can touch it only to have the opportunity dissipate. I have had pick myself up after failures more times than I can count. The major challenge I had to overcome is confidence in my work and not allowing others take ownership of it.
In this industry, there is always people looking to do the least amount of work possible but receive the maximum benefits that hard work brings. I unfortunately surrounded myself with people like that. I made excuses for them even when the red flags were there and others around me consistently brought those red flags to my attention. I actually shielded them from the criticisms that they should have heard. What that did was instill an imbalance in the partnership. I didn't set boundaries. I didn't speak up when I should have. I allowed them to put forth what I considered to be the least amount of effort while I was maxed out. I didn't define what giving 100% effort meant. I sided with them even at the detriment of myself and my work. When the time came for a decision to be made I unfortunately did not get the same loyalty.
As a retaliation, my name was dragged in the mud and I was attacked personally and professionally. Even though I could have done the same, I didn't. I knew that the way I reacted in that particular time in my life would define me. I was either going to look back and be proud of myself or sadly disappointed. So, I stayed quiet I sat in stillness. I allowed the emails, phone calls, and false accusations about me to fly. I had made a promise to myself to always stay professional and never cross the line and get personal. I vowed at that moment to never lose my temper or allow my emotions to dictate how I respond professionally.
I had to start over from scratch. I had to pick myself up and to be honest, it was beautiful. I saw who my friends were. and who they weren't. I got to see what I was really made of. At the end of the day professionalism always wins. It took me a long time to get myself back but I am better for it. People have tried to throw me to the wolves but I stay strong and come back leading the pack.
Alright – so let's talk business. Tell us about The Hudson Sterling Firm & ShayTime Features – what should we know?
The Hudson Sterling Firm LLC – Our mission is to help independent filmmakers of color and women get their films packaged, financed, produced, and distributed. So far, we have collectively sold over 5000 films worldwide, we are EP's on over 46 projects. We have great relationships with large and small distribution companies. I am proud to announce that the Hudson Sterling Firm will be launching a Channel on Roku called GENRE TV. We currently have over 100 titles in our library and are open to receiving more titles. We also provide consultations with filmmakers to help them understand the business side of the business. We are known for being giving of our time and resources. The Hudson Sterling Firm is also known for finding creative ways to package projects. What sets us apart is that our company is owned and operated by Black women. We are in a space in the entertainment industry that is dominated by white males. Unfortunately there is no real ownership for people of color or women in distribution. It is the Hudson Sterling Firms mission to change that.
ShayTime Features LLC – My personal production company focuses on telling historical fiction stories with female leads of color. I also write action, thriller, drama, and comedy. My production company is for projects that I create or write on. The beauty of it is, once I am finished, I just take it over to the Hudson Sterling Firm to get my content packaged, produced, and sold. I currently have two projects in development, and one moving into the pre-production phase. My partner Narlyia has her project "Curious" up on Revry and will soon be on Tubi as well as our channel GENRE TV.
Is there a characteristic or quality that you feel is essential to success?
Perseverance and hard work has served me very well in life. I firmly believe that hard work beats talent when talent doesn't work hard. I can not tell you how many deals fall through, how many no's I hear, but giving up is not an option. Entertainment is what I love and although it can be really tough I can't imagine doing anything else. Last thing I would say is having a sense of humor. Things can get really stressful but at the end of the day, we are making movies and having fun. Never lose sight of the joy that art can bring.
Contact Info:
Suggest a story: VoyageLA is built on recommendations from the community; it's how we uncover hidden gems, so if you or someone you know deserves recognition please let us know here.