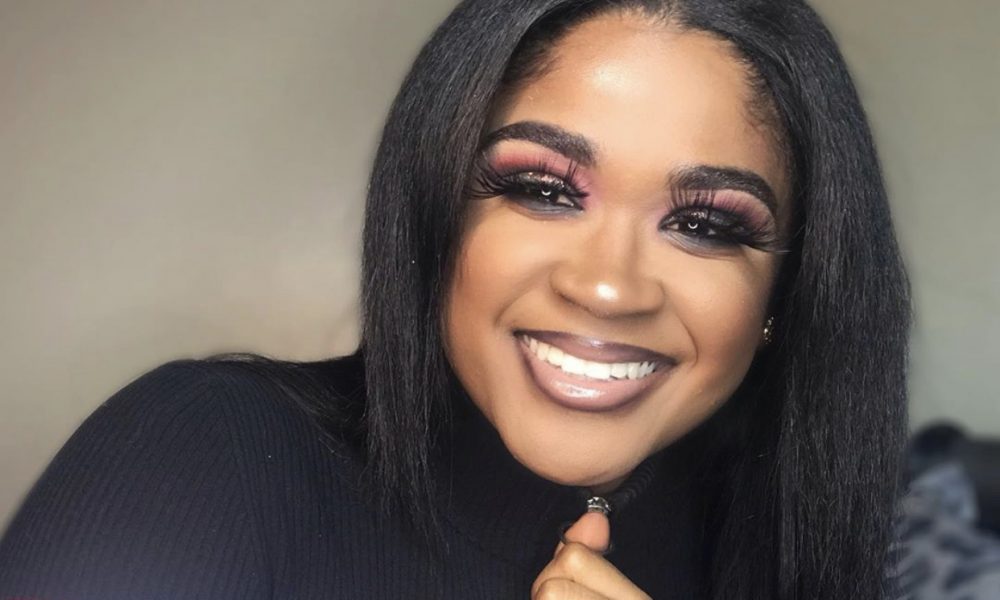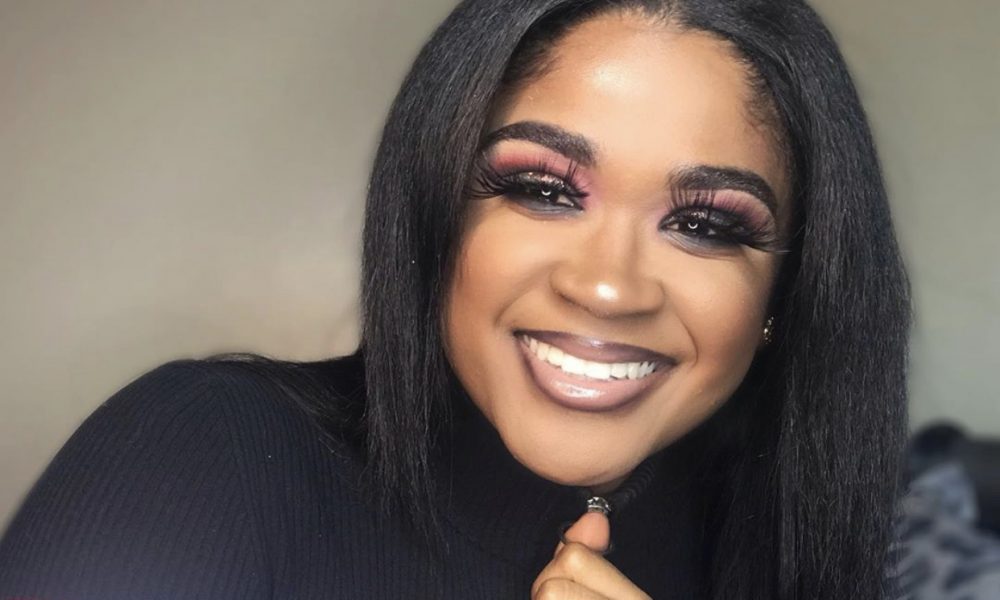 Today we'd like to introduce you to Shawny Stoneham.
Thanks for sharing your story with us Shawny. So, let's start at the beginning and we can move on from there.
My love for art came when I was about 12 or 13 years old. I was in middle school when I had my first art class that changed my whole outlook on what art is and what art does for people. I went to Bret Harte Middle School, yeah the same school Tyrese Gibson attended when he was growing up. It's located in South Central and is home of great minds and innovators coming up in an environment they can't control. I remember being exposed to so much at an early age coming up at this school, and I wouldn't take any of it back for nothing in the world because it's what made me who I am today. Our art teacher would always tell us that we can create or recreate anything we can visualize if we take our time and really focus on the basic details first and then add depth.
In many ways, this applies to life as well… we should focus on our basic details first and getting the foundation for any and everything FIRST and then adding that depth and development as we go to really bring our vision to life. I was learning that art is your own visual perception of something, someone or somewhere. Art literally has no rules and you're allowed to turn every corner or go any direction you want! I think that is what attracted me to the craft so much. The beauty of freedom and having no rules or something restricting you from releasing is what I desired most as a teenager. Still do as an adult. Fast forward to that day in September 2015, after graduating high school I felt it was time for me to stop wasting time and chase my dreams. I then found a makeup school online that gave you the fundamentals needed to become a pro MUA in the industry. I enrolled myself in the school and my passion for makeup began to grow each and every day I went to school.
I was learning so much new material from basic beauty makeup applications all the way to special FX and TV makeup. This school gave me the tools I needed to get on my own two feet and become the artist I am destined to be. In summary, art has always been very much appreciated in my life. Makeup has only become that outlet and passion that helps me escape, helps me release and ultimately keeps grinding harder towards my goals. Today, I am a traveling makeup artist that is still pushing to become one of the best! I do mini collabs with other creatives and try to coordinate photoshoot projects with other creatives in order for us all to come together and create something powerful, amazing and most importantly do what we all love.
Has it been a smooth road?
Hahaha, it's never a smooth road.. there's been times where I wanted to quit, there's been times where I asked God "Is this really for me?" there's been so much doubt that I didn't know what to do and how to handle it. However, I have a really strong support system and I don't think I've thanked them all enough. I mean, I don't have 100K followers but man, the ones that I do have are really there for me when I need encouragement. When I'm feeling uninspired, they send me inspo, they push me to become better, they tell me to keep going and let me know that they're proud of me. Sometimes, it's the little things like "I'm proud of you" that just give me this amazing boost of confidence and motivation to just keep going! Sometimes, I have to ask myself, "do I want to keep trying and not gaining the recognition I FEEL I deserve?!" However, I had to humble myself and understand that I don't have complete control over how people will receive me. I also can't keep trying to create for other people's approval.
One day, I decided I'm just not going to force out any more of my content. Artists don't just create for the benefit of gaining followers. We're supposed to create for the passion of our craft and because that's what fuels our heats. I had to realize that. This is why I embrace my struggle on low days where I just feel uninspired or disappointed in myself for not being where I want to be… I simply pray and let go. I can't keep pressuring myself to create when that's something that should come natural. So, to answer the question in the most simplest way possible, YES! There has been some struggles, but have they stopped me? Nope! Still going. I started a brand this year called MakeupChiq Cosmetics which is a fast growing cosmetic and fashion brand that is tailored for makeup artists like myself. My brand is built around struggle and artists who struggle with feeling under-appreciated. Our message #SeekNoApproval and do what you love! Has spoken volumes to our beauty community. I just hope I could keep spreading this positivity to other artists who may need it like I once did.
So, as you know, we're impressed with FacesbyShawny – tell our readers more, for example what you're most proud of and what sets you apart from others.
I am a traveling makeup artist and business owner. I love creating looks for other people. I love when someone gives me their vision and trusts me to come up with something that will translate it for them. It's beautiful. I feel like my specialty is beauty makeup. I love a good glam! Especially with that being a popular pick for clients these days. I am also the CEO of MakeupChiq Cosmetics, we are known for our positivity as a brand, encouragement to all makeup artists and our message "#SeekNoApproval". I am so proud of my brand and how far it has came. I relaunched it this year and received a large amount of love from artists EVERYWHERE, even in Australia! If you'd asked me a year ago, if I thought I'd be running a dope company like MUC, then I'd laugh. I didn't think I would be able to pull it off, I'm not rich, sometimes bills come and it's hard to keep restocking and getting products to customers in time.
However, I pray and keep faith in God and He always makes a way. What sets us apart from others is that we don't forget anyone.. there's a lot of major beauty brands that tend to overlook artists with less followers and support when those are probably their BIGGEST customers. You can't forget about the "little people" when you become big. You were once one of those "little people" if anything you should understand! This is what sets us apart from these beauty brands that can give two middle fingers about makeup artists. If you ask me, social media and half of these new brands that started on social media are the reason why artists like myself feel discouraged at times or undervalued. We see them sending free products and show major love to too beauty influencers who already have the support and resources to get that stuff in their own when we're over here working our butts off purchasing their products with our hard earned money just for them to not care and collect the check. It's time for artists to feel apart of something, feel important and appreciated. Makeup isn't easy, we deserve more credit. This is why MakeupChiq Cosmetics WILL CHANGE the entire industry, and essentially the world.
Let's touch on your thoughts about our city – what do you like the most and least?
The thing I love most about LA is the food and the culture. When you come to LA and you're from LA, you get the LA way of life. You get the way people move and you understand in a way because you from the same part as them. It's a vibe and just an overall culture out here that we don't even realize or have a name for necessarily, we just know. Almost like instinct. Like, you know another LA person when you see one. I don't know how to explain it. Haha.
The thing I like least about LA is sometimes the traffic sucks, it be way too many police around and the homeless problem needs to be resolved! It's been this way since I have been young. Especially Downtown LA. I pray those people find peace in their lives and betterment for themselves. I also pray that the city can find a resolution to end homelessness. LA is entirely too big for our people to be without homes or jobs.
Pricing:
Full Glam $75
BOLD GLAM $75
Natural Glam $70
Colorful Glam $75
Photoshoots $80
Contact Info:
Image Credit:
Photos by @tajmarie.brands & @britissh; some styling/ clothing designs: @fitsbywednesday & @tajmarie.brands
Suggest a story: VoyageLA is built on recommendations from the community; it's how we uncover hidden gems, so if you or someone you know deserves recognition please let us know here.
Check out the VoyageLA Podcast:
Episode 1 with Content Partner Lisa Taitelman, Founder of Hiking & Wellness company Find Your Trail.