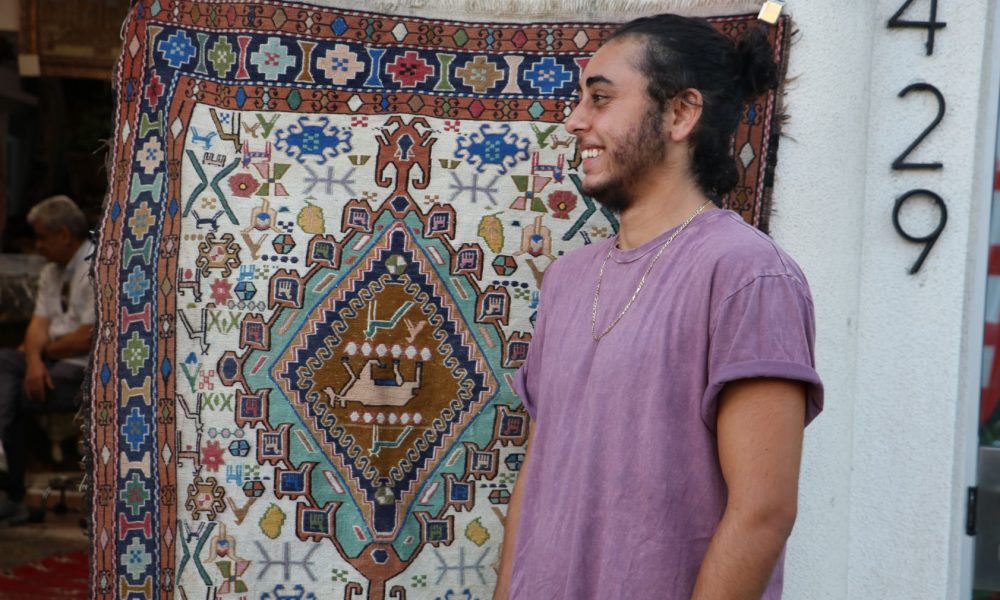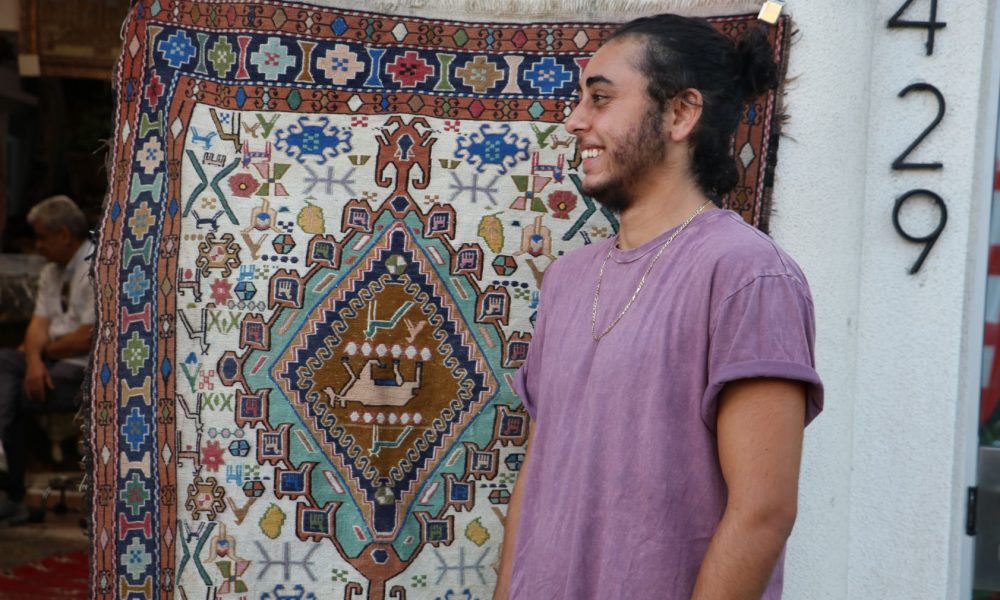 Today we'd like to introduce you to Shawndeez Jadalizadeh.
Shawndeez, let's start with your story. We'd love to hear how you got started and how the journey has been so far.
I've been in love with reading and writing ever since I was a young child. Growing up in the San Fernando Valley, my mini Tehrangeles, I spent a lot of my free time reading mystery books, jotting down my poetry, or exploring the depths of life's purpose in my community college's philosophy classes. I didn't quite realize it at the time, but my passion for acquiring knowledge was due to something other than sheer interest in the subject matter. Now that I'm finishing up my PhD in Gender Studies at UCLA, I realize I mastered the art of making an argument in order to validate my own existence to everyone around me. I am many things – nonbinary, trans, Iranian American, queer, and Muslim – and all these things left me feeling that I had to constantly prove all that I am to everyone.
I lived (and certainly still do, to some extent) in a state of perpetual logical argumentation: always holding my breath, waiting for a question or comment that forces a rebuttal, a mandate to prove myself. Race, gender, sexuality, religion, and nationality are not 'optional' for me; they are my everyday. I carry the weight of all my communities and especially the multidimensional nature of being all of them simultaneously. I cannot escape who I am, nor do I want to. I have felt responsible for validating my own existence through academic evidence and/or statistics my entire life. I read as much as I could, theorized as much as I could, all to prove to the people around me that I deserved to exist. I deserve to be allowed to live. If I could prove it to them, then maybe they would understand me. And if they understood me, then maybe I would be able to experience this elusive notion of 'equality'.
Now I know better. Even as I complete my PhD, researching the ways queer and trans Iranian Americans of the LA diaspora explore, relate to, and find meaning in God and Islam, I know that academics can only go so far. Yes, knowledge is informative, useful, and important, but it cannot and will not do everything we hope it can. My lived experience has taught me that knowledge too has a boundary, a limit. I have since learned that I am capable of giving myself all the validation I need, simply by deciding to do so. I don't need a book or a chapter or a graph to demonstrate why I should be allowed to exist. I exist simply because I do. I am nonbinary, trans, Iranian American, queer, and Muslim. I am all of these at once; no more, no less. I have carved out a space for myself to exist, and in turn, I do.
Has it been a smooth road?
I'd say the road itself has been "closed" to me and to people like me. Being nonbinary, trans, Iranian American, queer, and Muslim has meant that my daily reality is obstacle after obstacle. People don't understand who I am. People refuse to understand who I am. People refuse who I am. That message has been repeated to me over and over again from so many sources throughout my entire life. It has been exhausting, draining, and disheartening.
One recent obstacle with realizing my trans identity was that I lost all of my closest friends (American cis women of color) when I came out as trans. That was an immobilizing moment for me. I was so new to being trans. I was in a place of utter fear, terrified of acknowledging who I was and how that would change my life. Then to share such important news with your friend group only to watch them neglect you is an inarticulable experience. How do I explain what it feels like when people neglect you because of who you are? How do I put into words the abandonment I felt? That rejection wrecked me and left me feeling more ashamed of who I was. I learned that not all people will love you for who you are. Some will leave you. Some will hurt you. Some will tell you they love you while rejecting you. Some will never call you again.
I've fought many demons in order to be where I am today. If I were to tell little me that I'd not only be alive today, but beaming in a beautiful trans body, teaching my own classes, and finishing up my PhD in Gender Studies, I would've probably thrown you out of the house in frustration. That seemed so far away from me, from who and where I was. I didn't even have the capacity to dream because that required a sense of hope, a hope I didn't have.
This is not to romanticize where I am now, because that would also be misleading. I still encounter physical, social, and emotional violence everyday. The material realities of being a trans person of color cannot be overstated: we are constantly experiencing rejection, attack, and threats to our very existence. Every single day is a war. However, unlearning all the ways the world has taught me to hate myself has been a radical and transformative personal project. I have reclaimed my identities and found a sense of joy in who I am. That, to me, is achieving the impossible and I try to relish in that joy as often as I can.
We'd love to hear more about your work and what you are currently focused on. What else should we know?
I entered a PhD program because I believe teaching is a powerful art where individuals can share, collaborate, and explore new ideas, altering the ways they perceive and relate to the world. There are few spaces as magical, liberatory, and engaging as a collegiate level classroom and I aim to foster that exploratory space for my students.
Fortunately, I've been given the exciting opportunity to teach my own classes at UCLA. I created my own courses entitled, "Queer and Trans Muslim Interventions" and "Muslim Feminisms: Queer & Trans Perspectives," exploring the lived experiences of queer and trans Muslims, Iranians, and how their livelihoods force us to reconceptualize how we understand identity.
Centering the multidimensionality of identity, the courses ask students to engage with what it means to be a queer and/or trans Muslim in today's world. How has the current political climate shaped and altered the ways one can profess and connect with religion and/or God? What roles do race and gender play in formulating a Muslim identity? How do queerness and transness affect, complicate, and/or reform the ways in which one can identify with Islam? The courses push students to interrogate prefixed notions of identity, moving beyond binaristic understandings of "Islam v. West", "Secular v. Religious", "Man v. Woman", "Mysticism v. Science" and "Traditional v. Modern".
I am overjoyed to be able to teach my own courses, highlighting the lived experiences of some of the most marginalized peoples as a tool for understanding how power, oppression, and relationships to identity operate. It is so important to me to be able to sew together portions of my own identity which are presumed to be mutually exclusive, Iranian and queer, trans and Muslim, all while simultaneously being able to teach it. At the front of the classroom, I hope to give students the space to unlearn all the ways we've disallowed certain bodies from existing in their varying, beautiful, multidimensional forms.
So, what's next? Any big plans?
I'm still thinking a lot about the purpose of life, just as I was as a young teenager in philosophy class. The questions I ask myself have changed substantially, but I'm still exploring their answers on a daily basis:
Who makes your heart feel full? Why? Do you tell them? How does it feel to have your story heard and seen, and how can we provide that sense of safety and connection for each other? Have you ever been heartbroken? How did it change you? Have you ever felt completely alone? What did you do with that feeling? Do you still believe in love? Do you still believe in people? How have you been hurt and who listens to your hurt? What makes you feel most alive and do you pursue/cultivate that feeling? Have you given up? What happens after we give up? Can we ever find bliss? Where does it reside? Will I ever feel understood? Can I ever accept that I might not?
I've realized that no matter how many books you read, write, or circulate, some people will not take what you want them to from your work. That is both frustrating and humbling. This has forced me to grapple with what it means to limit myself to the academic world and to entertain other potential futures for myself. I am currently interested in exploring what happens beyond the realm of knowledge's boundaries. What happens when the mind understands something, but it doesn't cooperate with the heart or the soul? What do we miss when we are only attuned to 'evidence' and 'logic'? What else is possible beyond books and charts? Where will these questions take me? Where will these questions take you?
Contact Info:
Address: UCLA Department of Gender Studies
1120 Rolfe Hall
Los Angeles, CA 90095
Email: shawndeez@ucla.edu
Instagram: @shawndeeeez
Image Credit:
Photos with Shawndeez in them by Saba Nejad.
Suggest a story: VoyageLA is built on recommendations from the community; it's how we uncover hidden gems, so if you or someone you know deserves recognition please let us know here.