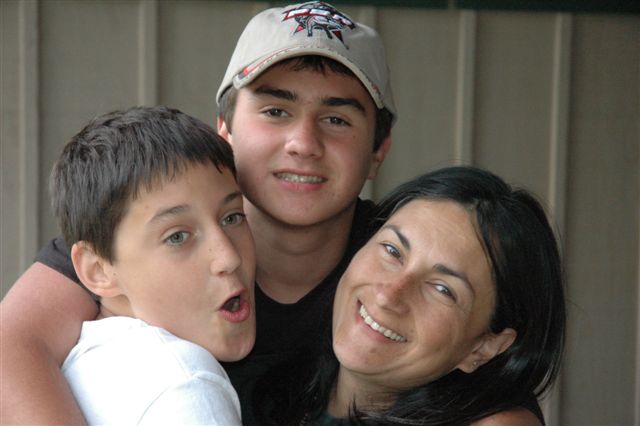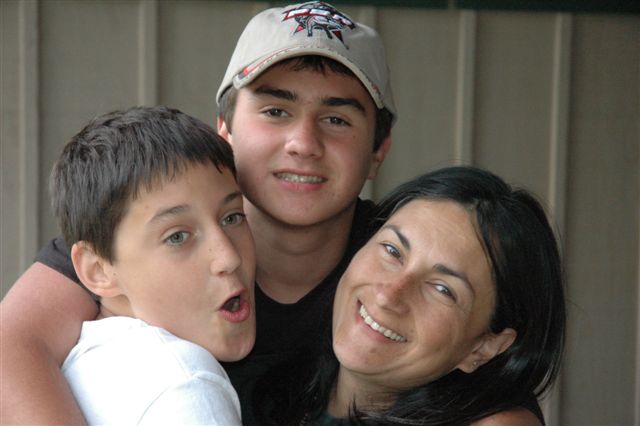 Today we'd like to introduce you to Sharmila Quenim Herr.
Sharmila, please share your story with us. How did you get to where you are today?
My son was diagnosed with Autism after quite a journey to understand what was happening to a child who was born typical without complications and suddenly at about 18 months of age started going backwards instead of continuing to grow and develop like other children his age.
We were asked to institutionalize him at about age 8, as the professionals told us that he had achieved his maximum potential. This was very difficult for us as a family to grasp as he was doing less than he was at 18 months of age.
I returned to school so that I could better understand what was available and what alternate therapies existed. I needed to be a professional in the field in order to access training to the wonderful exclusive and clinically proven programs offered at ITS today.
Thus, began ITS, as a quest to bring all services under one roof, to look at alternatives and how to keep helping these children grow and recover from this devastating diagnosis. To make sure that every child can truly achieve their fullest potential.
The very child we were told needed to be institutionalized because he was nonverbal, back in diapers and mentally retarded, is today trying his very best to keep up with his curriculum in junior college.
Has it been a smooth road?
It has not been smooth by any means. It is difficult to get therapists to think outside the box. They just want to do what they learned in school and what is evidence based in their eyes. But when we look at any therapy that exists today, it was all clinically proven.
Therapy today is still what has been done for years and failed many children. Finding like-minded people who want to learn new alternate methods is difficult.
Additionally, getting parents to look outside the box, especially when these therapies must be paid for out of pocket is a huge struggle. It is very difficult to get people to understand future returns, not only in the functionality of these children and therefore a more productive and happy life, but in savings to tax payers by way of saving these children from institutions.
So let's switch gears a bit and go into the Integrated Therapy Solutions story. Tell us more about the business.
ITS was founded to bring all the necessary therapies for children with neurological and developmental delays under one roof. I literally spend hours driving 800 miles every week to get all the prescribed standard therapies for my son. After years of that I was told to put him in an institution. I kept searching for therapies that would allow him to achieve his potential that I knew was there as I had seen it in him prior to the regression. I found alternate therapies and knew that these had to be made accessible to all children. I am proud to have achieved this. We now offer everything a child needs to develop and grow. Both standard and alternate therapies to allow every child to achieve their highest potential, through a developmentally child centered and lead approach.
We offer programs such as the Tomatis Method, as well as sensory integrations techniques, reflex integration, and other higher functioning therapies all following an individualized assessment that allows us to target individual development through a strength based model and help the child climb the developmental ladder versus the model based on the child's weakness that is most widely used in the field. We look at the whole child as that is the way we develop as a whole.
When a child comes in for handwriting or speech issues, it is never that simple. If it were those things would have come in. So what derailed in development that disrupted the process and resulted in this handwriting or speech difficulty. That is what we look at and thus we remediate and do not accommodate as other companies do. Through accommodation, a child will struggle to do something for the rest of their lives. They will have to use extra effort to accomplish the task.
Through remediating, the child is able to perform a task because he/she now has the tools that every other child has and his development is back on track. We therefore always strive for remediation versus accommodation which sometimes takes longer in the beginning but in the end, the results trump accommodations every time.
How do you think the industry will change over the next decade?
I hope that the trend will move towards, more humane, child lead and centered developmental approaches versus accommodations through behavior changes that leave most of these children needing help from assistants for the rest of their lives. I hope that alternate therapies get the research they need done and that there are more funding sources to allow every child to be able to access these amazing programs.
Contact Info:
Address: 8885 Venice Blvd., Ste. 105,
Los Angeles, CA 90034
Website: www.itssca.com
Phone: 310-838-1552
Email: info@itssca.com
Facebook: itssca
Getting in touch: VoyageLA is built on recommendations from the community; it's how we uncover hidden gems, so if you know someone who deserves recognition please let us know here.