Today we'd like to introduce you to Sharee Michelle.
Hi Sharee, we'd love for you to start by introducing yourself. 
I am originally from a small town Lake Charles Louisiana. I've always dreamed of being a supermodel and actress for as long as I have a memory. Since there was no modeling agencies in my hometown, I started competing in beauty pageants around 12. I thought maybe that could get me closer to my dream by getting some type of exposure. Pageants boosted my confidence, stage presence, and knowing what it takes to become a public figure. Looking back now, I'm grateful for all the runway training, media training, and makeup lessons. All of these helped to shape me for my real dream & bigger picture.  They helped to shape me in ways that was going to help me in the bigger picture. By the time I was 22, I started to visit Los Angeles, flying back and forth from Louisiana. I was saving all my money waitressing back home to use for my plane tickets.
Driving 2 hours to Houston to fly 3 hours to LA back and forth was not easy but I was determined. Instagram played a ginormous role in my LA experience. met some of my first friends and photographers through the app., along with all the new friends, I also met my most important person in my entire LA experience, Jessica, my long-lost cousin. We had only met once as kids but she ended up being originally from LA and took me in. Thanks to instagram and randomly stumbling across a page of someone I just thought was a beautiful girl lead to me having a new best friend /sister/cousin all in one. Most people move to another city without knowing anyone but I had her, I had family. I thank God daily for her because the way we met sounds like something out of a book.
After lying to agencies, telling them I already lived in LA (before I actually moved), I finally got signed to the most amazing agent! @ottomodels They set the bar really high for me, I'm extremely lucky to have gotten such a great support system. In the last five years, Tereza has shown me how important it is to have a strong relationship with your agent. I am now represented by nine agencies around the globe! After six years, I'm finally living my dream life of being an international supermodel.
Would you say it's been a smooth road, and if not what are some of the biggest challenges you've faced along the way?
Can I cuss? if so, HELL NO! Smooth no, but specific yes. Most of the hardest battles were the first couple of years. I went from having 0 bills to LA bills. I went from being used to getting paid daily (as a waitress back home) to wait three months to get paid from my modeling jobs. That was hard to get adjusted to and made balancing finances a bit of a challenge. Most people get paid every two weeks but I will say waiting that long definitely taught me how to budget. almost every time I went out to eat, I made myself only eat half so that I could save the other half for dinner. I was my smallest back then, I look back like damn I wasn't really eating. I was sacrificing. people don't realize all the sacrifices that it takes to follow your passion. I missed holidays, birthdays, and a lot of precious moments from my family. I'm not gonna lie, the first year was mentally really hard. I had to have ego death a lot. I was meeting all these new people who were flashing their designers and from the outside lives looked great, while meanwhile I only had a mattress and suitcase to my name. The entire first year, I slept just on my mattress on the floor. I didn't buy a bed frame until my second apartment. that was probably the hardest but much needed ego death I went through, I was used to always having everything I wanted and being able to live comfortably back home, but me moving to LA was funded solely by myself. as hard as it was, its my proudest accomplishment, knowing I did it all myself. No handouts, no one else sponsoring or funding except Sharee.
As you know, we're big fans of you and your work. For our readers who might not be as familiar what can you tell them about what you do?
Modeling Actress Creative director. I am an international supermodel who has worked with many household names
some of my favorites and most proud clients are
Victoria Secret
Sunglass Hut
Skims
Honest Brand
Adidas
BeachBunny
Victoria Secret
Puma
LG
Gap
Yeezy
Skims
Anastasia Beverly Hills
Celsius
Colour Pop
Forever 21
Ethikia
Just to name a few. I am most proud of my beauty bay campaign in London, which landed me my first billboard. I am known for bringing bubbly positive, creative energy to those I work with both on and off set. I bring encouragement to everyone I meet by sharing my unique story and showing how much is possible when you have a vision and you believe.
I channel my emotions into my photos and art to tell a story. There is so much effort that goes into the final photo. its truly a process that you have to respect
Is there any advice you'd like to share with our readers who might just be starting out?
I'd definitely advise researching! So much information is on the internet. Between youtube and getting personal insight on the industry from other people's experiences and searching for agencies, both can be done by just doing some research. A lot of times, people are so eager for representation without knowing what specific clients they want or dream of working for. I'd say the best advice is to research. I always tell upcoming models to dig a little. When looking up agencies, visualize yourself on their boards. look at the models they represent. If this agency I'm looking up only represents extremely thin, 6′ and up blonde blue eye models without much diversity, id know that's not the agency for me. As a black women with curly hair, I would need to search for an agency that represents ethnic models that look like me. You want someone who is confident they can get you booked.
Also, don't be afraid to look at their IG and look at the models page, check out what clients they have been booking. Also, your portfolio is everything be specific when shooting. I always thought shooting as much as possible was the way but being SPECIFIC is key. Have mock or very inspired type of Test shoots. I always use this example, let's say your dream is to book target. We know the target is known for bright vibrant colors, very commercial and smiley happy vibes. Then you have to show them you can be the perfect model for that vibe. Have test /mock shoots specifically tailored to what brands you want to attract.
Do not get discouraged at the "no's" I got told no a lot before my first yes. I got denied from agencies, told I needed to have surgery on my nose, I even got told by an old agent that I would never be a fashion model.. All those I used as my fuel to keep going. Never let the no stop you from getting the YES. cause all it takes is one yes!
Contact Info: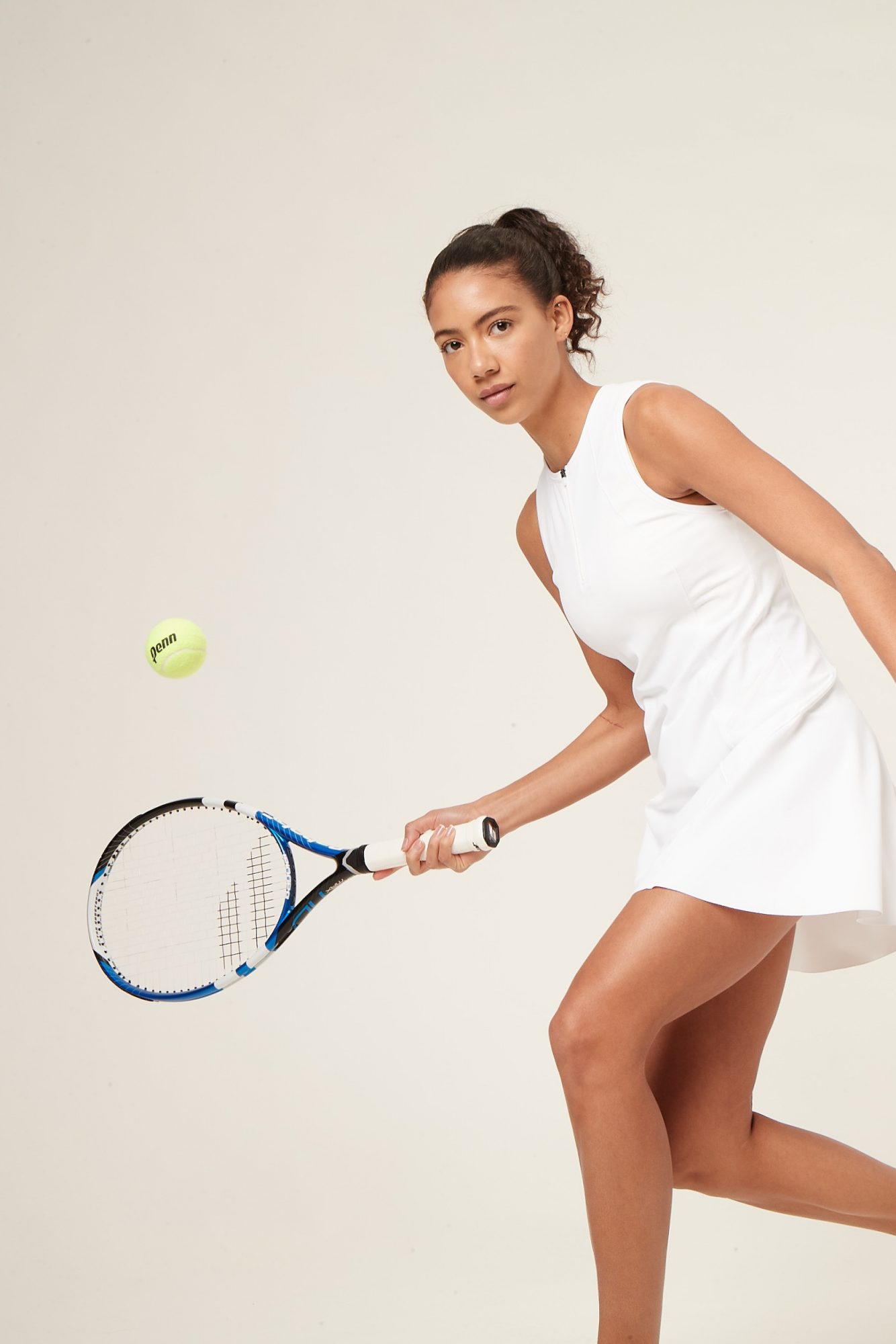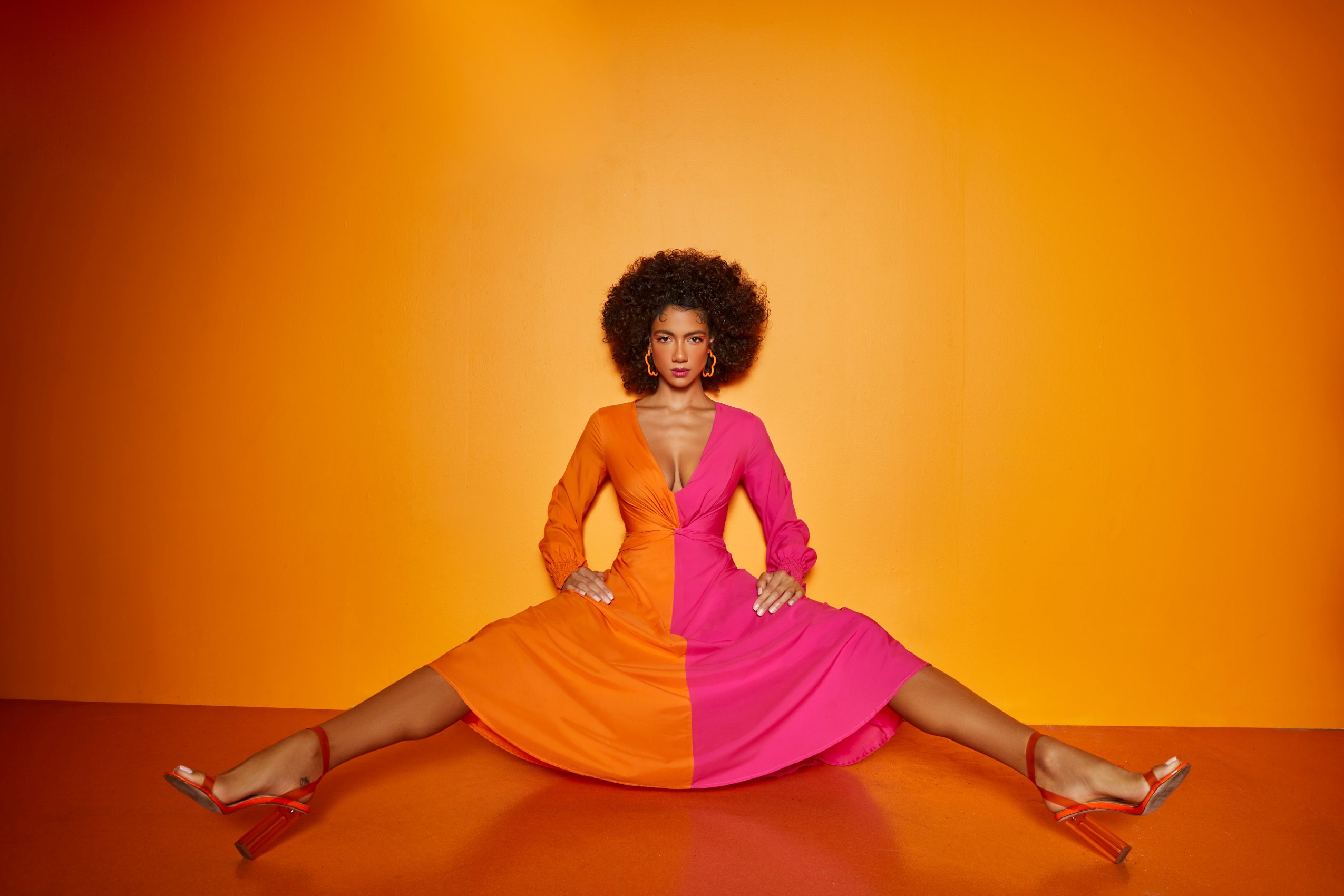 Image Credits
@Meech218 @domonizia @luiscostadonephoto @brettericksonphoto @brotherjunior
Suggest a Story:
 VoyageLA is built on recommendations from the community; it's how we uncover hidden gems, so if you or someone you know deserves recognition please let us know 
here.