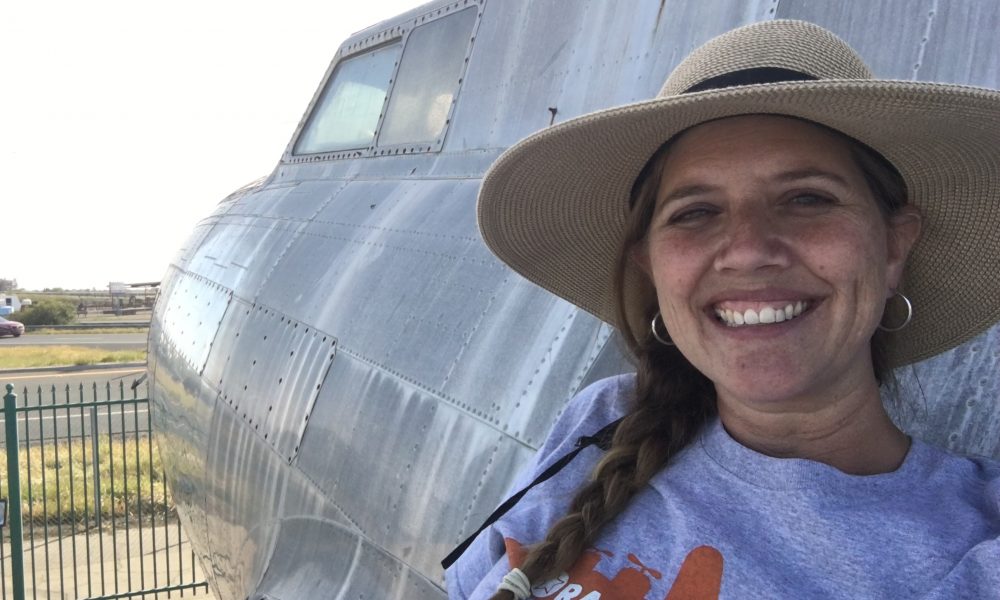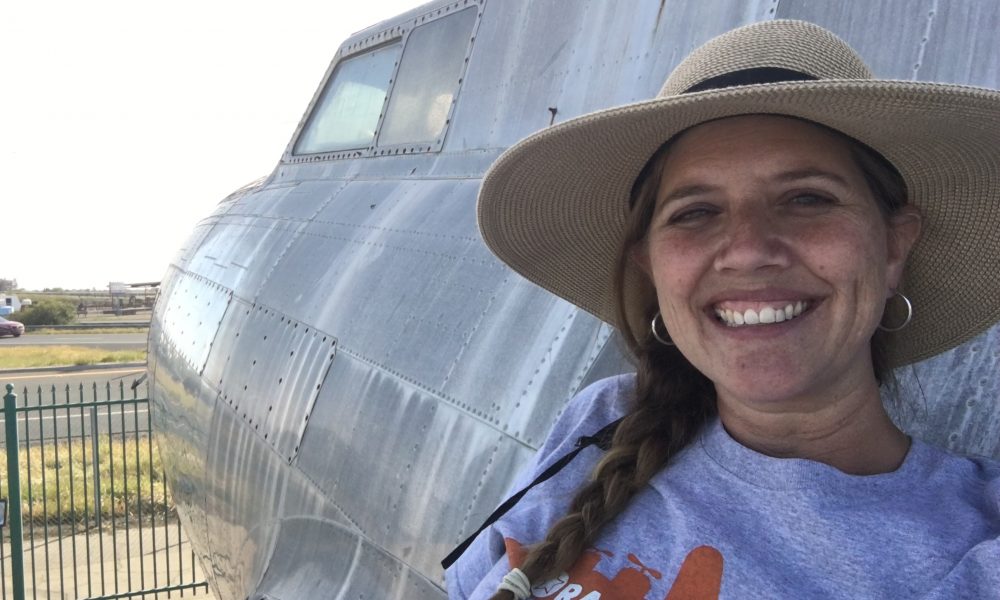 Today we'd like to introduce you to Shannon Muchow.
So, before we jump into specific questions about the business, why don't you give us some details about you and your story.
I'm a military brat and laugh whenever someone asks, "Where are you from?" It's a complicated question, but having followed my Air Force officer mother from Sioux Falls to Chicago, to Colorado, to England, and back to Colorado, I made a break for it after college. I decided I would move to Los Angeles to pursue acting in film and television. My grandfather told me before I left, I could keep my last name as long as I kept my clothes on. So far, so good. I made the leap with two other girls I met in Denver while working on a pilot. We had been cast as Australopithecuses, dressed in body stockings covered in glued on hair and rubber masks. It was a million degrees, and we were in holding. I was dozing and faintly heard someone quote from "Zorro, the Gay Blade." Drawn to the voice, but unsure it was real, I stood up and quoted a different line, "Ah-ha, I think he's trying to tell me something…. 2 fruits, one vegetable, and one flower…" in a spot-on impersonation of the character. And then I see this girl stand up and say in a thick NY accent, "You know 'Zorro, the Gay Blade'"??!! and we've been friends ever since. A few months later, we decided, along with another Australopithecus, to move to LA.
My first "rent-paying job" was working for a production company, and I moved from receptionist to the rights & clearances office to help out on a television retrospective special. I helped with the talent clearance and got a crash course on contracts, agents and managers, and buzzwords like "Double Scale" and "Favored Nations." I worked for several companies and several clips show, and there for a while if the titled ended in "-ing" or "-est" I had probably worked on it. I was finding that production jobs are steady, but not very creative or flexible. And, I have inherited an "overburdened sense of obligation" from my parents, so skipping out to go to an audition was too hard for me. I've taken breaks between shows to pursue agents and managers, and other projects with some success, and spent countless "after hours" pursuing "the craft."
About five years ago, faced with a little time on my hands, I decided to dive into the audiobook industry. I dusted off my grandfather's 2000 memoir, "Forever Yours If I Come Back Alive," based on the love letters he sent back his young bride, newly married, terribly homesick, B-17 pilot based in England during WWII. I thought that since my grandfather passed in 2003, the rights to the book remain with the family and I could create the audiobook version and also explore the industry. My grandfather wrote the book by adding his recollections and reflections to his letters and included stories that the censors wouldn't allow. Sadly, my grandmother never kept her own letters. And so, decades later, I found myself creating an audiobook that I would have no part in the narration…. And much like my father and his father before him, I knew I could make some improvements.
During the war, my grandfather lost all but one of his original crew in a tragic mid-air collision. He had been grounded the night before with sinus trouble, and another pilot went in his stead. In his book, he asks his wife to write to the families of the crew members, and it occurred to me that the families might still have these letters. He may not have kept up with the families and consequently, they might not have known this book existed. My grandfather was the only one that had been married at the time, so none of his crew had children before they passed away. However, they probably had brothers and sisters or cousins who might have kept their memory alive. And so, I set out on this incredible adventure, reaching back 75 years and bringing the past into the present. In the book, there is an eyewitness account of the mid-air collision by a navigator in another plane, I looked for him and found he was still alive, living in Alabama. I traveled to record him reading the email he had sent to my grandfather. He told me about the bomb group's historical society, and much like the mystics in epic tales, he set me on an incredible journey so filled with amazing stories that I am writing my own book about this experience.
While digging thru the family archives, I found the original letters my grandfather used in his book and discovered that they weren't quite transcribed exactly, and few had been missed. So I published another edition of his memoirs and I am producing the audiobook that includes ONE of my grandmother's letters that survived. Along with the audiobook, I now find myself helping on a B-17 documentary series and participating in veteran support programs. I've met so many wonderful veterans and even friends of my grandfather's from the old airbase. It's been so rewarding to travel to meet them and spend some time with them.
Has it been a smooth road?
When I first moved to Los Angeles, I was told if you are over the age of 25, you are "over the hill." So I jokingly told people that I was a "Hollywood 26," since it doesn't matter after 25 anyway. I'd also found out that while I was the same height as one very popular actress, I outweighed her by 25 lbs even when I was in the best shape I had ever been…. so I also joked that I was "midwest skinny." I've come to terms long ago that the realities of weight and age were against me from the beginning, so I just kept going and just accepted the fact that I was a "meat and potatoes" kind of girl next door…. and I am soooo picky when it comes to vegetables.
So, as you know, we're impressed with RumDum Productions – tell our readers more, for example what you're most proud of and what sets you apart from others.
While I have worked many "rights and clearances" positions, I have been branching out and exploring different jobs in our industry. I love working with passionate people, and I love being able to solve problems. I'm tenacious and want to make sure I'm doing the best job I can do. In regards to the B-17 world, I'm the vice president of my grandfather's bomb group association and have named my production company after one of his planes, "RumDum Productions."
Let's touch on your thoughts about our city – what do you like the most and least?
I have always loved movies. In high school, I worked at a movie theater where I always watched the credits and knew I wanted to be up there someday. I had no idea what I would be doing, but I wanted to be in the movies somehow. Coming to Los Angeles made me feel like Kermit heading to Hollywood with his dream in "The Muppet Movie." I search out movie locations and the homes of Tinsletown's finest. I love that many hiking places used to be stars' estates and it makes me feel good walking in the shoes of these amazing actors who have come before me.
The city has its drawbacks with the amount of people and traffic, but you learn the less-congested routes and embrace the positive. Life is certainly what you make it, and there is so much variance that you can entertain yourself with a wide variety of activities.
Pricing:
The physical book is $20.00
Contact Info:
Suggest a story: VoyageLA is built on recommendations from the community; it's how we uncover hidden gems, so if you or someone you know deserves recognition please let us know here.