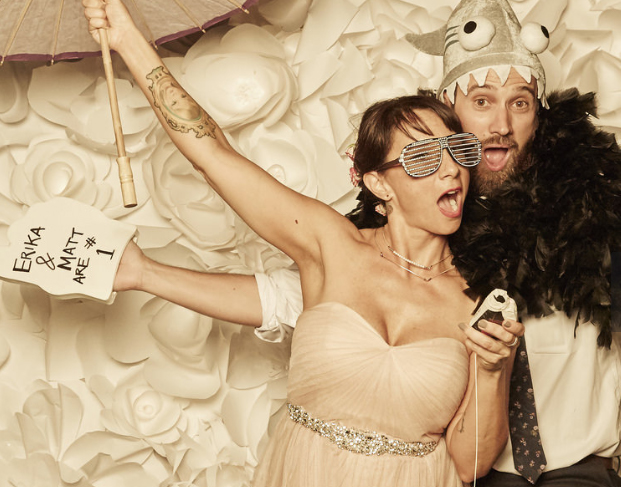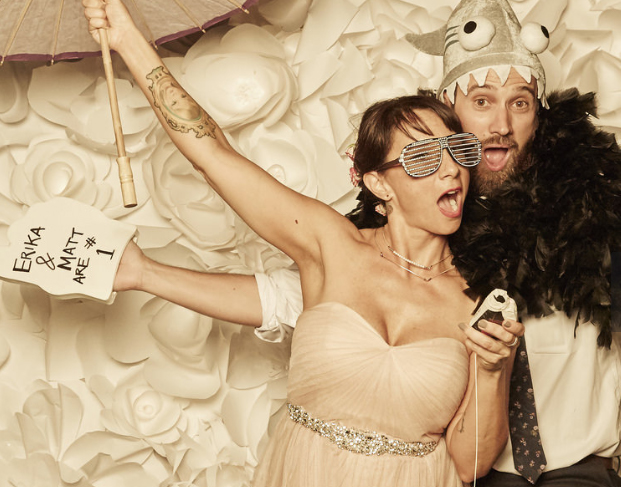 Today we'd like to introduce you to Shannon Bulrice.
Shannon, can you briefly walk us through your story – how you started and how you got to where you are today.
I started working full time when I was 18 and never really thought about what I wanted to do for a career. My path to the beginning of my career was a bit unorthodox so I was really just trying to find a way to survive and support my 2 year old daughter at that point.
I took a position as a marketing assistant and just started learning. I was on a PC at the time and at some point I was given an old mac computer with CorelDraw 8 and asked to make a poster for an event. Learn a new platform, the design program and get the poster off to print in time for the even? Turned out I really had a knack for computers and technology. So intense was my love for computer that I toyed with the idea of moving into IT for quite a while, but it's always just been more a hobby. I'm the one everyone calls when they need help with technology and I am ok with that as an unofficial role in my life 🙂
A few years ago I quit my full time job and went freelance. I was suuuuuper burnt out in the role I was in and just felt like I needed to take some time to do what I wanted in a way that I felt was most impactful. It was then that I learned that I really don't like having a boss. The drive was still there, the passion for being helpful and providing solutions just started to grow even more. I did that for 2 years and then an opportunity came up that I felt was worth looking into. I spent the next 4 years at that organization working with some of the most amazing people I have had the opportunity of knowing. Buuuut, the day came that I needed the freedom from the 405 freeway. Back to self-employed I went. There were a few projects and one day I decided to make it official-official and start Radcrafters.
I really enjoy being a problem solver. My clients rely on me to provide solutions and this is EXACTLY where I belong. When I was younger I often bit off more than I could chew, let me tell you, old habits die hard when you're a control freak but I am learn one unequivocal rule that guide me every day. "Aces in their places" there is nothing more profound or more true in my career than this statement. Everyone reading this is AMAZING at something. I am NOT amazing at everything and I am ok with that. So I put together teams of Aces to rock our client's worlds and provide the solutions they need from one place with as little headache as possible.
I've been on both client and provider side, I know the ins and outs of both and as I said before, THIS is where I belong.
Great, so let's dig a little deeper into the story – has it been an easy path overall and if not, what were the challenges you've had to overcome?
Smooth… easy… hard… it's all relative. I am grateful for every experience along that way, most grateful for the hard lessons if I am honest. I strive to be a good human being, leave the world better than how I found it. That goes for my personal and professional life. Life is amazing, I love my life. I had my daughter when I was 16 and I raised her alone. I met my husband when I was 32, we had a son in 2014, got married in 2016 and I truly had no idea life could be this fucking epic… Can I cuss? I do enjoy a strategically placed f-bomb 🙂
My daughter was the 1st best thing to ever happen to me, she gave me purpose, she gave me love, she gave me everything I had been missing in my childhood. I knew I wanted more from her and through her I manifested a strength I never knew was there.
Being a mother again later in life has its own set of unique experiences but it's equally as amazing. And I have this amazing human next to me that I am grateful for every day. I never had a "man of my dreams" but now I know what he would have been if I had… And he loves me for who I am and supports my crazy quest to be helpful.
Struggles, no struggles… only opportunities to grow and become a better human.
Radcrafters LLC – what should we know? What do you guys do best? What sets you apart from the competition?
I like to call Radcrafters a solution provider. It's hard to put on our website what we do because it's truly a living breathing thing and when I am speaking with a client I like to listen to not just what they are telling me but what they are not telling me. I am inquisitive by nature so I ask a lot of questions and often times we end up providing advice into things that we were not even there to discuss.
But, to answer the question, we specialize in listening and proving solutions within the vein of marketing a business, marketing operations, marketing technology and in the end that comes with a lot of design usually.
We are so small right now (maybe I should say lean as that's so the buzz word) but I am incredibly proud of the resourcefulness of our culture. We leverage technology (did I mention how much I love technology, especially the tech that allows me to be more efficient) to keep our costs down, remote work is how the big kids work these days yo 🙂 I do a lot of work with Australia and New York so I don't always work normal Long Beach hours. The flexibility pleases me greatly. I love Skype… I mean L.O.V.E. Skype… Don't tell my husband 😉
Back to remote work… In all seriousness, commuting is stupid when you could be using that time to service the client. Why would I ask someone to spend hours of their lives on a daily basis to come see me? I meeeeean, I am funny but not hours of your life wasted funny, so we work efficiently as a unit and I am unendingly available for both our clients AND our Aces. The beauty of what we're building is that everyone internally knows their role for our clients, I trust our team members and I don't care how many hours are worked, as long as the job gets done. Work life balance is not a joke people, and I think life should come first but you should love what you do so much that you just get your shit done then go hang out with your family.
I think one thing that sets us apart I am on a nonstop journey to find incredible humans that love what they do and can be the Ace. It's not just the client I want to delight with how easy we are to work with, I want every… single… team member to feel fulfilled and like they are making a huge difference.
What moment in your career do you look back most fondly on?
When I filled the LLC for Radcrafters and opened that bank account. Stupid maybe but that was the moment I knew I was serious…
Contact Info:

Image Credit:
Miss Wax, Lena Bernard, Maxine Dillon, Stanton James, Vance & Hines, Bitcentral, Inc.
Getting in touch: VoyageLA is built on recommendations from the community; it's how we uncover hidden gems, so if you know someone who deserves recognition please let us know here.