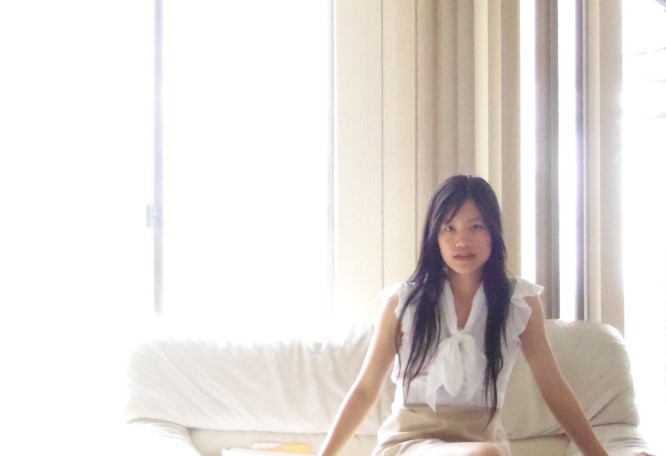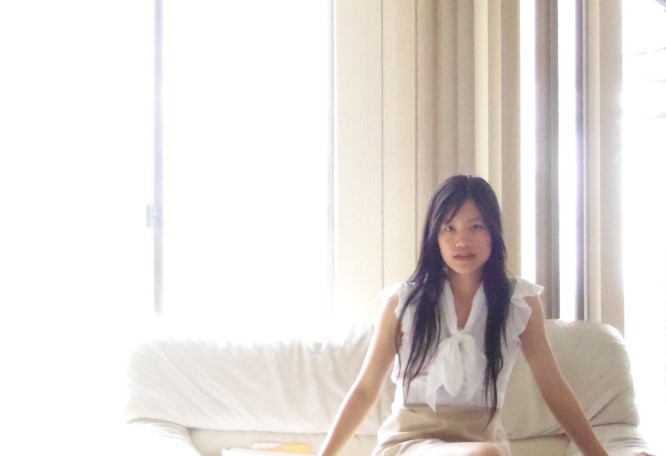 Today we'd like to introduce you to Shani Chen.
Thanks for sharing your story with us Shani. So, let's start at the beginning and we can move on from there.
I was bullied a lot in middle school, which led me into a pretty dark depression. The world seemed cruel and bleak, especially for a shy and sensitive soul like mine. But during my last year of junior high, my cousin introduced me to religion and my heart was somehow ignited with a flame that seemed to rekindle a hope and purpose for living. All the pain I had experienced suddenly became a catalyst for growth and I felt myself launching into the practice of love, forgiveness, and virtue. This new life seemed like an old one, which was now coming back to me. It all felt so natural and innate as if a part of me had always been missing but was now finally found.
For the many years that followed, I diligently pursued these otherworldly teachings. I followed in the footsteps of the nuns in my sect and wanted to perfect all the noble concepts I was learning. It seemed like nothing could be more true or bring me closer to happiness. Eventually, I felt the calling to join the nunnery and to become a nun myself. I wanted to live a life of purity among other women and dedicate my existence to benefiting all living beings.
I was so confident in my dream that I gave away all my belongings and wrote goodbye letters to family and friends. After nearly ten years of studying and preparing, I was ready for the next chapter. I got on a plane and flew to Taiwan where the nuns were holding a retreat for interested participants. The trial was progressing along very smoothly and I felt so at home in such a setting. However, on the last day of the camp, the head nun told me that they could not accept me and that I must return to my home in America. Those initial words were the biggest shock of my life; ones that confused and devastated me to the core. Without saying much else, they assured me that my future in America would be very bright and told me to remain hopeful about my life path.
Unappeased and utterly heartbroken, I went home. It was a second season of pain for me; one that lasted much longer than I would've liked. It seemed like life was playing a cruel joke on me. It was all so hard for me to accept. But after much time and healing, I finally surrendered to life's plans and got married, living out a "normal existence."
As a married women, it dawned on me one day that living harmoniously with a partner requires the same discipline and tenacity as the training of a nun. This new arena was just as difficult and was actually a perfect place to practice all those hard-won religious qualities. With a newfound passion, I dedicated myself to serving my marriage with the same love and ferocity I poured into nun-hood. That is how the book, If Nuns Were Wives, came to be. It is an ode to nun-hood in the most unconventional place.
We're always bombarded by how great it is to pursue your passion, etc – but we've spoken with enough people to know that it's not always easy. Overall, would you say things have been easy for you?
After I proclaimed that I wanted to write the book, If Nuns Were Wives, the journey was not smooth at all. It was as if the universe conspired to hurl every difficulty in marriage at me. For the three years in which I was writing my book, my relationship with my husband was rather tumultuous. I had to gather every ounce of strength in me to remember my mission and to practice my nun-hood in this foreign realm. This was territory that had seemingly never been explored before; I was on my own. Instead of defeating me, though, I felt invigorated with each obstacle and actually felt myself getting stronger and more resilient with each encounter. It was like I was taking stairs, step by step, into levels that I had never reached before. Once again, my purpose was rekindled, having found my newfound purpose in leading women out of the perils and difficulties of marriage.
We'd love to hear more about your work.
What I'm most proud of with, If Nuns Were Wives, is how it takes the ugly things in life and transforms them into a thing of beauty. Growing up, I often heard the statistic that 50% of marriages end in divorce. And although I can attest that marriage can be extremely difficult, I have found a way out and it is all so easy from this vantage point. Difficulties were meant to build you up, not defeat you. With this book, I am confident that any marriage can succeed because the compassion and wisdom of the nuns overpower anything else.
What were you like growing up?
As a little girl, I was extremely shy, awkward and introverted in public. People often referred to me as "quiet," and I often kept to myself when interacting with others. It was always difficult for me to open up to others. But once I could, I would become rambunctious and exuberant, bold and adventurous. I liked to have a good time and was very high-spirited. Even today, I find myself straddling both sides of the spectrum, as I still get so shy so easily.
Growing up, I loved reading (especially books from the self-help genre). They helped me grow and advance spiritually, which was always important to me. I loved to go out in nature, especially forests, which I also found to be a spiritual experience.
One thing that most people don't know about me is that I have my motorcycle license. It might seem uncharacteristic of a once-aspiring-nun to have such a thing, but the adventurous side of me just loves the rush and thrill that comes from being on a two-wheeled bike.
Contact Info:
Getting in touch: VoyageLA is built on recommendations from the community; it's how we uncover hidden gems, so if you know someone who deserves recognition please let us know here.