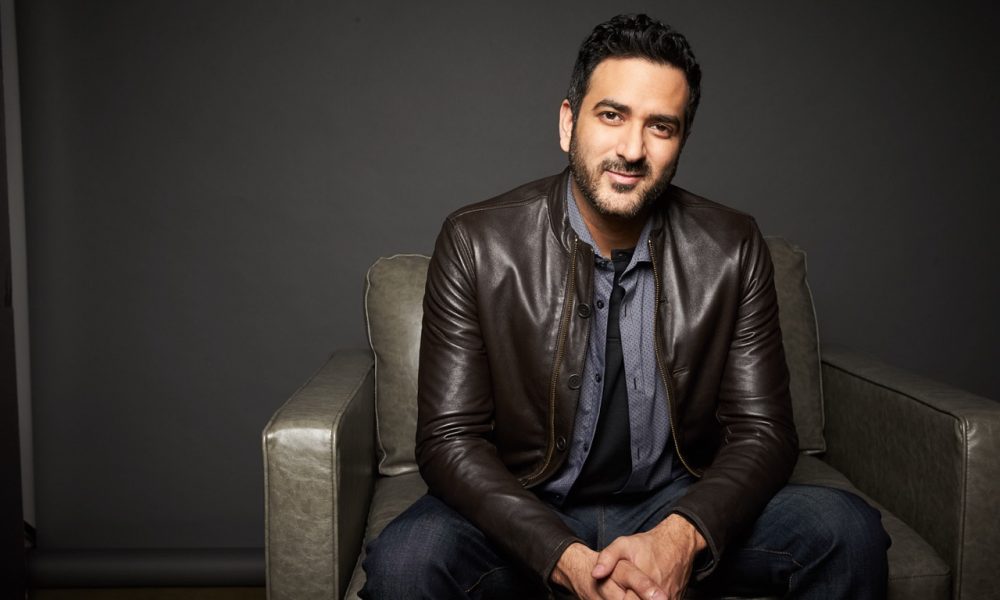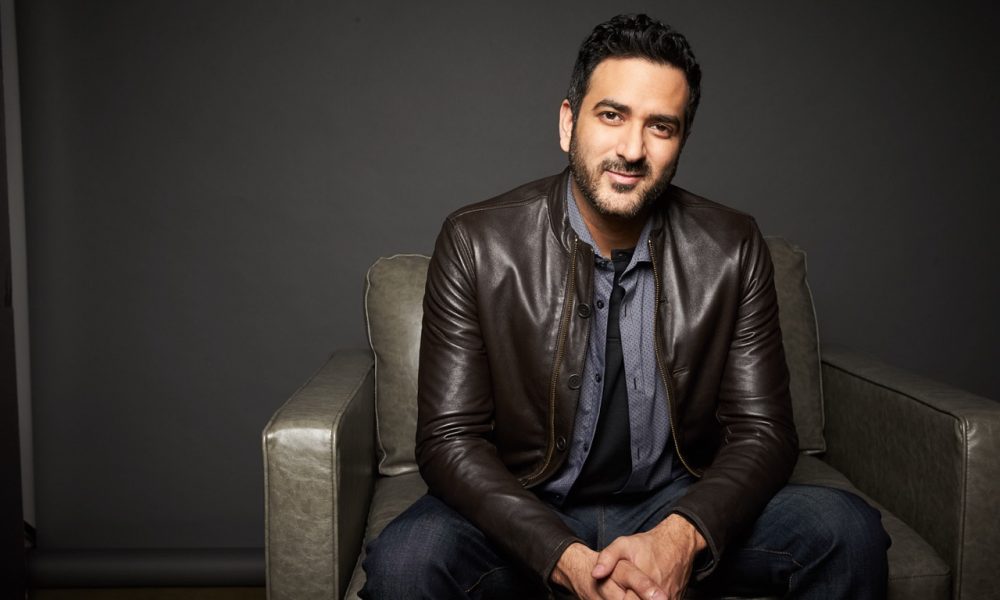 Today we'd like to introduce you to Shaan Sharma.
Thanks for sharing your story with us Shaan. So, let's start at the beginning and we can move on from there.
Let's just say that growing up as the only Indian kid in a wealthy, all-white suburb of the Twin Cities of Minneapolis/St. Paul, Minnesota paired with being a first-generation American son of Indian parents whose unhappy and abusive marriage was arranged gave me a hard-on for justice and a Jesus Complex. Now, after junior high school, I can't say that I experienced overt racism. I didn't have cool, American parents who could teach me how to socialize, ask girls out, dress, or emphasize the importance of physical fitness, so I had to find my own way through the mess of childhood.
Fortunately and unfortunately, my parents were both too busy destroying each other to worry about what their son (the only one born to my father's family of three brothers and two sisters, meaning the Sharma family name ends with me if I don't have a son) was doing. So, I became the Black Sheep of the Local Indian community, infuriating the Aunties and Uncles by encouraging their children to pursue their dreams instead of business, medical, law, and engineering degrees.
I'm not psychologically qualified to self-diagnose whether I was born to be an artist or whether it was my escape from being me, but music was my first love. I drowned my sorrows in deep waves of sound in the pitch-dark piano practice rooms of Wayzata High School, and the huge theater of the old Wayzata High School. I was the Phantom of the Opera: skinny, lanky, socially awkward and got my friend who worked for the school to make me a master key to the 600-seat, four-story theater space connected to the school, but dark and unused 99.9% of the time.
I'd skip whole days of high school to pull the gorgeous grand piano out from its locker onto the huge stage in total darkness and exorcise the demons from my brain and heart and the pain of being the eccentric, overshadowed, homely friend of the hot guys in my grade and in our rock band onto those ivory keys. Friends would visit on their lunch breaks, laying on the stage in the dark next to the piano, soaking the sound in, or sitting next to me on the bench, their arms around me as I cried and played.
My home life was a disaster. This was the only therapy and medicine that worked. Because it kept me alive.
Because I never wanted to be home, I never did homework. But I wasn't an idiot, and I loved to read, so I aced most tests. This meant I had enough passing grades to graduate but only by the skin of my teeth. I had to attend summer school to pass the ninth grade. The first day, someone made a teasing comment and I grabbed a box of pens and threw one at every student in the class, innocent or not. I was a monster. And that's how I met The Mahnster: Mr. Mahn. He pulled me outside the class by my ear (that actually happens, turns out) and told me if I did anything like that again, I'd be headed back to ninth grade. Our friendship was born.
Roger Mahn was not only the Journalism teacher but the director of the high school musicals. As we wrapped up summer school, he recommended I audition for the fall musical "Fiddler on the Roof." Whatever. I wasn't an actor…or was I. I auditioned and was cast and given a solo, as a SOPOHMORE. That never happened. Wayzata High School musicals were better than most state's professional theaters.
Turns out I liked not being me. A lot. I did nine plays in high school.
I spent a decade after graduating (no shit on the strength of my Hamlet's "To be or not to be…" monologue in Mr. Herbst's Creative Writing Class in which I had like a 27% or like a Q grade I'd guess) acting as a side hobby in the Minneapolis market, doing industrials, local and regional commercials, print jobs, and the like. I was too busy being a wannabe rock star to do more plays.
I had a music booking company called The Acoustic Showcase that booked five original acoustic acts in a 3-hour show that became the best-attended acoustic music series of shows in town for almost seven years. Myself and over 150 acts I discovered or charmed played every venue and college in Minnesota.
At age 18, I got fucked over by one of those modeling scam "schools" like Barbizon, John Robert Powers, etc., only this one was called John Casablanca's. Worked two jobs over the summer of '98 to give those motherfuckers $5,000 on a bullshit trip to New York to meet with modeling agencies on their open call days and be told how much our expensive pictures sucked.
About two years later, I had met a factory worker-cum fashion show producer and photographer named Gene who put on mediocre fashion events….we never knew why. He was always awesome. Never tried to seduce anyone that we were aware of. Just an all-around helpful dude helping and inspiring young talent.
After helping him with two shows, and constantly producing music shows of my own, I started producing my own shows call The Fresh Face Showcase (noticing a theme here?). For four years, I directed and produced one of the largest fashion shows in the country with over a thousand attendees turning out to see over a hundred models wearing fashions from independent and student designers and boutiques, live bands, deejays, mime, visual art, and dancers, with help from 40 volunteers in four departments, and with sponsors like Red Bull, Aveda, the Mall of America, and local graphic design, acting and modeling businesses and photographers. Our first show was in 2003 at First Avenue nightclub, where Prince shot his "Purple Rain" music video.
It was weird. I wasn't a party-guy or a scenester. I would crawl out of my cave for six months and throw this huge event, and then go back to my music life and my pizza delivery or bartending or working for an oral appliance technology company called Bite Tech…wait, what? Yeah. That happened. That's what led to me to LA and who I am today.
Randomly, over a dinner where I had sushi for the first time in my life with two best friends, I met this crazy, successful, connected entrepreneur named Jon Kittelsen, who started the first commercial mouthguard company called EZ Gard Industries that turned into Shock Doctor, the #1 selling boil & bite mouthguard used in sports. He took money from exiting that business and started a new mouthguard and oral appliance company called Bite Tech that had developed technology for mouthguards and oral appliances that actually improved athletic performance during high-level physical exertion.
Jon and I stayed in touch after our sushi dinner meet-cute and six months later he attended one of my fashion shows as a special VIP guest, and six months later he hired me to help produce a product launch party for Bite Tech's first commercial SKU, the EDGE mouthguard. I worked my ass off for him for a month, after which I helped him with investor meetings, after which he asked me to be his right hand, which I was, on and off, for seven years.
Bite Tech had many high-profile investors, including top athletes, entertainers, and business people, but one investor in particular is Joe Blake, one of the top commercial casting directors in Los Angeles. In 2006, Bite Tech ran out of money thanks to an NHL lockout that tanked our product launch, and a major investor who had a nervous breakdown due to his divorce, and financing just fell apart. I spent a year saving up and then relocated to Los Angeles in the summer of 2007 to try my hand at acting in the entertainment capital of the world.
Thanks to relationships formed through Bite Tech, within six months of being in LA, I met with Joe Blake and he hired me to start working in commercial casting with him as a Session Director. Session Directors work for and with Casting Directors to run their auditions for them, so the CDs can focus on bringing in jobs and scheduling talent for audition sessions. So most actors think we're the casting director when they come in. It's a high paying, flexible job in the industry that brings you in contact with top clients, producers, directors, and casting directors. I hit the jackpot as far as survival jobs go in LA.
Now, if you can work for a man like Joe Blake (not known for being kind, let's say) then you can work with anyone in town, and word spread and so did I, all over LA. One casting office gets quiet so you go work for another office that's busy. Ten years of that and I've worked for over 45 of the top casting directors in the business on something like 400+ commercial campaigns for the top brands and companies in the world. I've put tens of thousands of actors on tape and coached them through their auditions and been in countless client discussions about who to cast and why.
As a top Session Director, I was invited to teach a commercial audition class by a local acting workshop business. What started as a one night class evolved into a four-week workshop I've been teaching since 2009. In 2012, I put all my thoughts and curriculum down on paper and circulated it amongst my casting friends and what came out of that was a book I self-published on commercial auditioning called "Commercial Acting in L.A.: A Session Directors Guide." I put out a press release about the book and it got me an interview with Backstage, which is one of the biggest actor websites/blogs/magazines in our industry. After the interview, they invited me to write advice articles for actors for them, which I've been doing for five years with 50+ articles on their site as of now.
One of the articles I wrote was called "Stand up for your Union" about my refusal to shoot a commercial that had previously been a union job but had changed to nonunion right before booking. In order to hire me, the production changed the job back to a union job, and I was able to shoot the entire campaign which ran on every network like gangbusters for six months.
That article was read by SAG-AFTRA (the on-camera performers union) leadership and I was invited in to participate in their Commercial Recapture Initiative, where they were trying to reverse the trend of commercial work increasingly going nonunion and try to bring it back under union contracts. Then, I was asked to teach a commercial class at the SAG-AFTRA Los Angeles Conservatory.
Six months later I was added to the Conservatory Committee that oversees its operations. Six months later I was put in charge of the Commercial Department. Six months later I was asked to run for the Board of Directors. Six months later I was on the Board of Directors. And six months after that I was put in charge of all Curriculum and Faculty of the Conservatory. That was a little over a year ago, in March of 2018.
Over the last three and a half years of volunteering for my union, I have been heavily involved in developing and implementing new member services and resources to support our members in five ways: Employment, Social, Education, Quality of Life, and Leadership. I've also been very involved in political reforms and addressing the myriad internal issues that have taken our union off course and hampered our members from being able to achieve success and sustain themselves as artists. It's a long march that has only just begun. I've learned that one person can make an enormous difference, but that one person can not make all the difference. Nor should they.
In tandem with my casting experience, I struggled as an actor when I moved here for the first three years until I buckled down and focused on learning the craft. What I had done for a decade in Minnesota did not prepare me for the quality and kinds of work in the top film and TV projects. My career really started moving in the summer of 2013 when I booked three shows in a week and then never looked back. Since then, I've shot 40 network TV shows and about 30 national commercial campaigns. I'm currently a series regular on a show called The Chosen, about the life of Jesus and his disciples.
Once my own acting career started to take off, I was asked by participants in my commercial workshop to start my own theatrical (TV/film) acting class. So I did. One class. Sunday nights. In my living room. Six years later and I have my own studio called The Storytellers Conservatory with four additional teachers who are all working actors or casting professionals. We teach nine classes per week in four locations all over the city.
So, I've ended up in this unique place where I am not only a working actor, but also a writer, educator, casting professional, and union leader. I have gotten to see our art form and industry from so many angles that most will never get to experience. It's given me a very rich and complex insight into the issues we face as performers and how to address them that includes our craft, the business side, and the union that is the sole advocate for our profession in the marketplace and that sets the compensation and working conditions for our professional work.
These days, when I'm not acting, casting, or teaching, I'm producing table reads of the best writers in the business in the Writers Guild of America, The Black List, and CoverFly, as well as production companies and writers groups. We work with the Casting Society of America to help cast the reads, and do some through SAG-AFTRA's Los Angeles Conservatory. I'm also developing a TV series with a production company called Scenario and currently in pre-production of a feature film with them. I'm writing a feature film with a director friend of mine and adapting one of my favorite novels into a trilogy as well.
Every day I get to spent my time creating art with people I love. I'm blessed. And I'm only just getting started…
Overall, has it been relatively smooth? If not, what were some of the struggles along the way?
I love the song "Bless the Broken Road" by the Rascal Flatts, where it says something like "others who broke my heart, they were like northern stars pointing me on my way into your loving arms. This much I know is true. That God blessed the broken road that led me straight to you." I've done so many different things and had so many eras of my life that it feels like I've lived so many different lives. Different me's.
It's been anything but a smooth road. It's been one challenge after another and only overcoming through sheer force of will to manifest what I want in my life. And I'm still at it. Even though I'm doing what I love, my next goals have to do with securing my financial success in a way that allows me to buy a house in LA and be able to start a family when I'm ready to take that step with someone.
I mean, just the struggle of being born into an immigrant family, dealing with physical, emotional, and verbal abuse, getting through my youth without killing myself, trying to find love without reducing my standards, eeking out a living being on my own at age 18 without going to college, working my ass off to become indispensable to mentor after mentor that opened doors to opportunities I would never have had otherwise, reinventing myself at the age of 30, starting over in a new city, finding my way into a position of leadership, and finally demonstrating value day after day after day that has led to a growing brand and studio that sustains me independently of fluctuating acting work. It's all been hard, unending, unyielding work.
Please tell us about The Storytellers Conservatory.
It wouldn't be accurate to just talk about my studio, which is such a small part of who I am and what I manifest into our community. My main mission is to be the most skilled artist and storyteller I can be, to bring that value to as many stories as I can, both others and my own. In that pursuit, I've accomplished more than some, less than others, but have enough relevant experience to effectively support others in their own artistic development.
I make that contribution within the educational landscape of SAG-AFTRA and in my own private educational institution. I'm known for teaching on-camera acting helping performers learn or adapt their craft for drama, single-camera comedies, multi-camera comedies, and commercials. I have a very robust process with which to approach the work and our instrument. I also believe in teaching in a safe, loving, and supportive environment, like all the best sets are, where my students can take creative risks and grow without fear or restraint.
I like to say that all art has value but some art gets purchased and other art does not. My role as an educator is to help my students become independently competent in creating the kind of art that gets them employed telling other people's stories, as well as developing and creating their own.
We like to say that we're not just a studio. We're a family. We spend the last Saturday night of each month together in what we call Family Dinner Night, a time to be together in fellowship and have fun and connection, as nearly all of us in LA come from somewhere else. We need to find our surrogate family, our tribe, the people that will be our steady companions on this long and challenging journey.
So I think what I'm known for most of all is bringing people together to create great art in a safe and loving environment where the best art can spring forth without fear or judgment, as dark and light as the content may be.
If you had to go back in time and start over, would you have done anything differently?
When you're satisfied where things have ended up, it's hard to want to change much in the past, as hard as it might have been. But I certainly would have gotten my ass in an on-camera acting class sooner and gotten more involved in my union as soon as I moved to LA. I just didn't know any better and most of us don't.
Pricing:
$75/class
$100/hour private coaching
$600/table read
Contact Info:
Address: 12775 Pacific Ave #212, Los Angeles, CA 90066
Website: www.storytellersconservatory.com
Phone: 310-866-0097
Email: shaan@shaansharma.com
Instagram: @shaan_sharma
Twitter: @shaansharma

Image Credit:
Theo and Juliet
Getting in touch: VoyageLA is built on recommendations from the community; it's how we uncover hidden gems, so if you know someone who deserves recognition please let us know here.