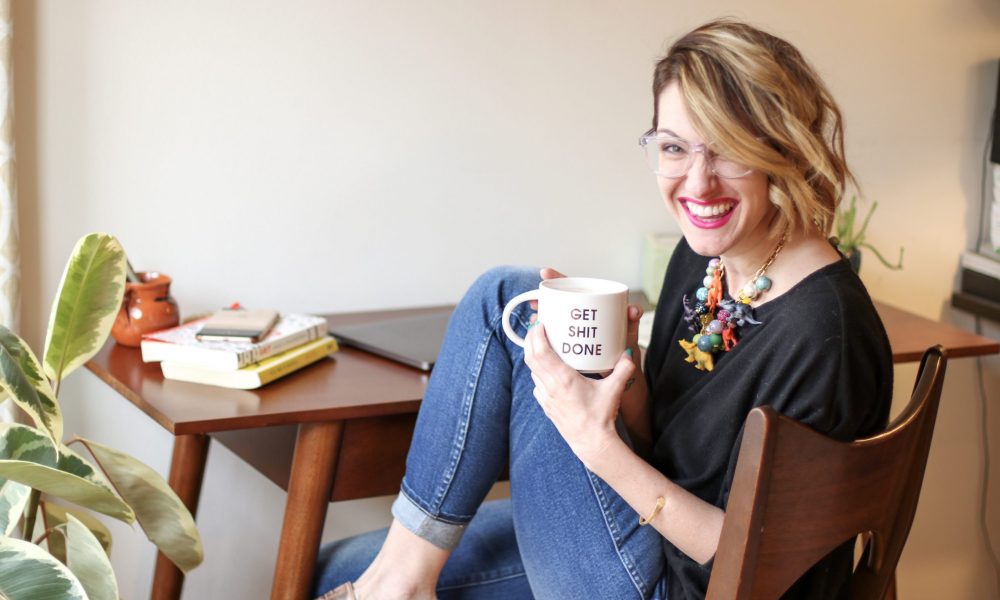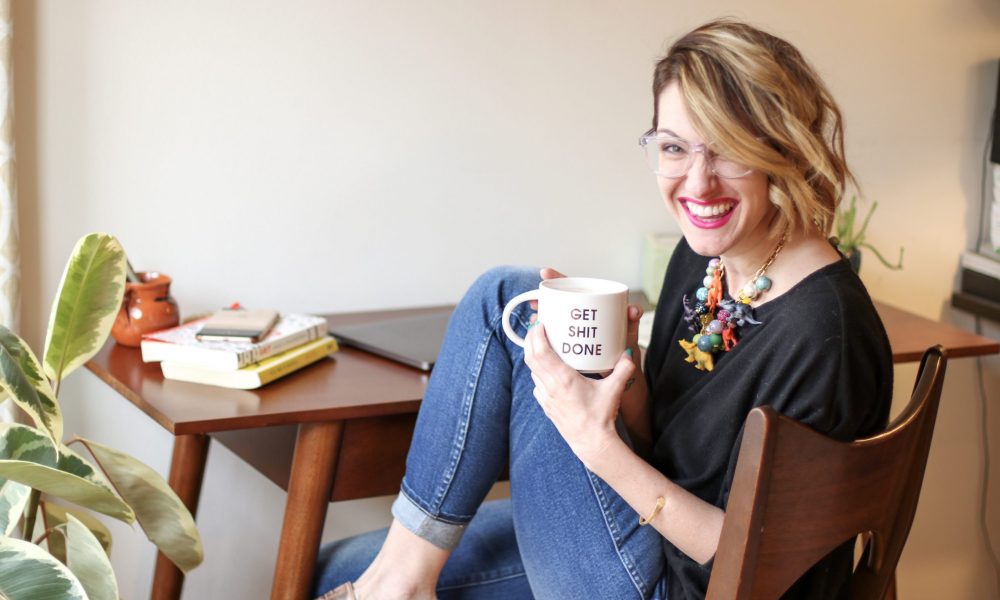 Today we'd like to introduce you to Serena Johnson.
Serena, let's start with your story. We'd love to hear how you got started and how the journey has been so far.
In August 2017, I was experiencing signs of burnout at my job. I had been working in non-profits for the past five years and I was over what I was doing. I was working for an organization that I believed in and cared about, yet getting through my to-do list felt like moving mountains. I knew I didn't want to be a fundraiser anymore, but I didn't know what I wanted to do next. So, I went on a journey to figure what the hell that might be.
My career up to this point has been one that might not make sense to a lot of people. I am the queen of the career pivot. I have gone from opera singing to bartending, to arts administration, to fundraising, dabbled as a marketing consultant, and today, I am a career coach.
When I knew I needed to make a career change, I started with what I knew I was good at and what I enjoyed. I knew I loved working with and meeting new people. I wanted a job that was flexible, that I was in control of, and I wanted to create something.
I also knew that I had always gravitated towards professional development. Throughout college and every single one of my jobs, I always had a mentor – or two, or three – that I was working with. I had an active peer group in whatever industry I was in. I felt like I inherently knew how to navigate hard conversations in the workplace and I loved, loved, loved helping friends navigate their careers.
Additionally, like a lot of people, the 2016 election really changed how I saw the world and my core values made a fundamental shift. I wanted to be helping to make a change in the world. Working and uplifting women have always been important to me, but now I felt needed to do more.
It all came to a head in November of 2018 where I was putting all of these pieces together. Over a martini with my partner and another friend, I explained very loudly, "All I want to do is talk to women who are doing cool shit." And thus my business name was born.
In true Serena fashion, I made a leap without a safety net. I quit my job, spent two months developing my program, building my website and getting all my ducks in a row. In January of 2019, I launched. I haven't looked back. I am in love with what I am doing. I mean, I get to help women figure out their careers, ask for raises and promotions, and am building a killer network of professional ladies.
What. A. Dream.
Great, so let's dig a little deeper into the story – has it been an easy path overall and if not, what were the challenges you've had to overcome?
No road is ever smooth and if someone says it is, they are lying. Or they have a really good therapist that helps them get through it with ease.
This has been so hard. Not only have I entered a new industry, but I started a business at the same time. Hello, learning curve. Thankfully, my experience in non-profits taught me how to make a business plan, what cashflow was, how to create a marketing plan, and how to navigate websites. I feel very lucky to have those tools in my tool kit.
I honestly thought starting the thing and getting my first client would be the hardest part, what has actually been the hardest is dealing with myself. No one can really prepare you for the rollercoaster of emotion that comes with starting your own business. Managing my mind and self-worth through this process has been such a learning experience. I am grateful for it, though because in the end, it makes me a better coach.
Thankfully, I have an incredible support system. I have an amazing group of super-smart, strong women around me, a great partner, and a family, who thinks I'm crazy but is very supportive of everything I do. Oh, and consistent therapy for the win.
Please tell us about Ladies Who Do Cool Sh!t.
I believe in lady world domination and I think the fastest way to do that is through women feeling fulfilled and empowered in their careers.
Ladies Who Do Cool Sh!t is a career coaching program that helps women figure out the question "I know I need to leave my job, I just have no idea what to do next." Let's be real, we are going to have multiple careers in throughout our lives, so we might as well get really, really good at being able to navigate that change.
I am super proud of this program because we don't do a whole bunch of traditional career assessments to figure this out. We dig in deep to what you actually want your life to look like (not what your parents still think you should be doing as a grown-ass adult or what Instagram says your life should look like), figure out what your unique strengths are, and outline your core values in life. Then we will use that information to narrow down industries that fit you.
I like to say, "Let's fit a career into a you box and stop fitting yourself into a career box."
When you start with what you actually want and create clear boundaries for a potential career, it is actually much easier to figure out what you want out of your job and then even easier to go and get it.
We also teach you how to network like a freakin' pro.
I am most proud of my free meet-up 'Career Goals'. It meets twice a month at my apartment in Los Feliz. It is such a wonderful community of women who come when they can. We celebrate our achievements, set goals for our future, and drink wine together. I love that these women – who are all in different industries and different ages – come together to support one another. We have seen each other grow through our failures and celebrate the shit out of each other's accomplishments. I love it, I love it, I love it.
What sets Ladies Who Do Cool Sh!t apart is really the vibe. I wanted a brand that was a direct reflection of my coaching style: no-nonsense, big, bold, but also casual. I will ask you hard questions and won't let you backtrack on what you say you want to accomplish. I want women to feel like they can bring their whole self to the job search and that is reflected in my company.
Do you look back particularly fondly on any memories from childhood?
My Dad works in the makeup and special effects industry so we always had random objects from the films he worked on around the house. When I was really little, he worked on Space Invaders. He got to keep one of the animatronic martian heads, which he named Pez Head. The head had these huge RC controllers – one to move the eyebrows, one to move the lips, the cheekbones, the eyes, etc. We would bring him out for birthday parties for everyone to play with because it was just so weird. Pez Head ended up disintegrating because he was made of foam, but man was he cool.
Needless to say, we had really cool Halloween costumes growing up.
Pricing:
Three month coaching program – $900
Career Goals – Free!
Contact Info:

Image Credit:
Logo: Jillian Gomez Designs
Photos: Joel Kropinski, Howl and Rose Photography
Suggest a story: VoyageLA is built on recommendations from the community; it's how we uncover hidden gems, so if you or someone you know deserves recognition please let us know here.