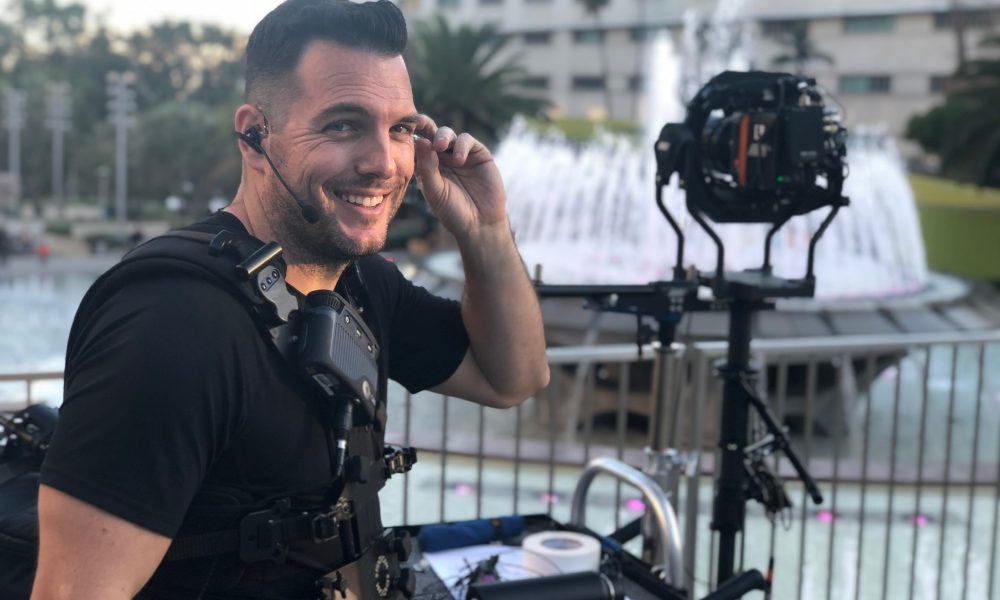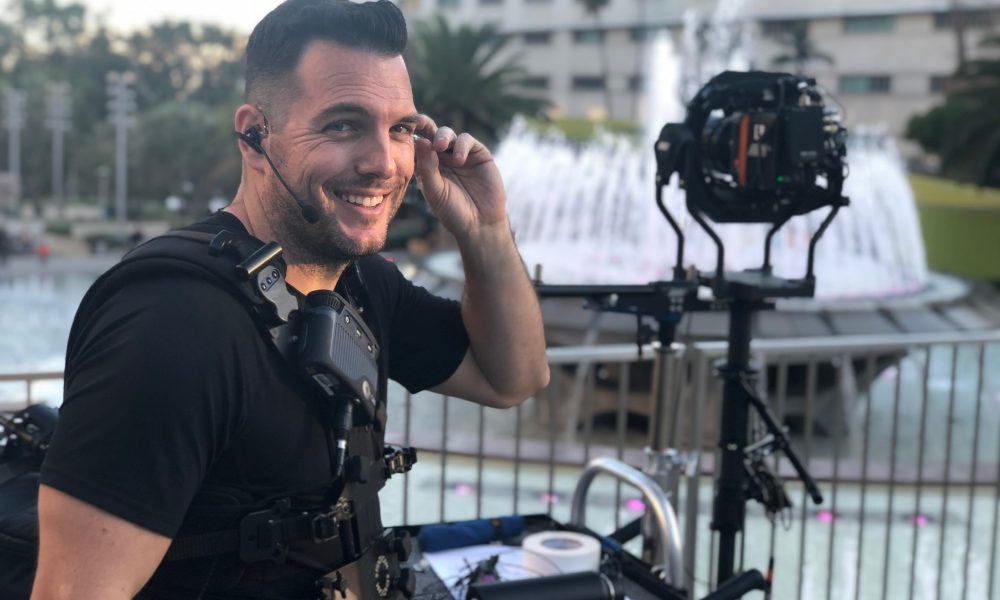 Today we'd like to introduce you to Sean Flannery.
Thanks for sharing your story with us Sean. So, let's start at the beginning and we can move on from there.
I started operating camera for a small television network called The Ski Channel when I was about 23 years old. Eventually, I left there after three years to go and operate camera and edit for the social media team at NBC's The Voice. After being there full time and branching out to other shows as a handheld operator, I eventually took interest in operating Steadicam. I taught myself how to build, balance, operate a steadicam rig, and with guidance from many of the already well established Steadicam Operators, I was able to work my way onto shows such as The Voice main show, Dancing With The Stars, Flirty Dancing, Titan Games, The Gong Show, Holey Moley. Ultimately I worked my way up to purchasing a rig called a Trinity, which was used on this past year's Oscar winner for Cinematography "1917".
It was a tool that was starting to be utilized in the scripted world of Film and Television, music videos and commercials. However, nobody was using it on any of the live shows. It was a tool that I thought could open up new shot possibilities in the world of live television, so I went ahead and purchased one, again taught myself how to use it, and eventually was able to utilize it on some of the bigger award shows of 2019. The 2019 Billboard Awards, The MTV VMA's, Amazon's X-Fenty (Rihanna's Fashion Show), were some of the highlights of my operating over the past year with the Trinity rig. And aside from the slowing down of television productions due to Covid-19, operating the Trinity Rig has furthered my career exponentially, constantly bringing up newer, more challenging opportunities, which is why I love doing what I do. It is different every day, and it never gets boring.
Great, so let's dig a little deeper into the story – has it been an easy path overall and if not, what were the challenges you've had to overcome?
Anytime you embark on a career as a freelancer, you are going to run into bumps along the way. And I have certainly had days where I felt I did not do my best, or maybe I could have done a shot better this way or better that way, but you learn from your mistakes and that is what makes you better. I think the struggle comes from within yourself once you get to a certain level of performing your job. You know the job you have to do, you have done it a million times, only each show, each project, or each episode presents its own unique challenges. So even though you may be one of the best at what you are doing, in your head, or at least in my head, I constantly question myself and my confidence in what I am doing when operating a steadicam or trinity rig. Both mentally and physically. Steadicam and Trinity are insanely physical pieces of equipment to operator. Your body can really take a pounding after a 8, 10, 15 hour day. It keeps you in shape without question.
So in that sense, every day is a struggle. Whether it be physical or in your head. What is crazy is the fact that it would never translate to the audience if you do your job right. I may be sweating bullets, aching, exhausted, running violently with a 70lb. piece of equipment strapped to my body, while doing a 360 around Shaun Mendes and Camilla Cabello at the VMA's, making sure I don't trip or fall off of the stage or run into them while on live television….. and to the audience, it looks like an effortless camera move around the two performers. And for me, that is a struggle that I embrace and that I enjoy. For that matter, any camera operator in those live scenarios is faced with those challenges to an extent.
We'd love to hear more about your work and what you are currently focused on. What else should we know?
My business/company as a camera operator really is just being self-employed. I'm a member of the International Cinematographers Guild, as well as the Director's Guild of America. I get most of my work through the ICG however. I specialize in Steadicam and Trinity operating. Currently, in the world of Live Television, as far as I know, I'm the only operator operating an Arri Trinity rig for live television shows. At least in LA, and pretty sure, the rest of the country. However, I have certainly tried to bring on some operators into the live world, otherwise I'm not always available to operate on various shows that may be shooting at the same time and want a Trinity Operator. I also specialize in Snow Skiing as a camera operator, and I can operate my Steadicam or Trinity Rig while skating on Ice, which comes in handy when shooting Ice Hockey or Figure Skating. And in one instance the U.S. Curling Team.
What moment in your career do you look back most fondly on?
I honestly think that so far the proudest moment of my career has been the 2019 MTV Video Music Awards performance with Shaun Mendes and Camilla Cabello. I was flown from LA to NY to film just that performance on my Arri Trinity rig. The Director and the two performers all wanted the performance to be one single shot. A "One-er" is what we call it. For me, those are the shots I live for. It is EXTREMELY challenging both physically and mentally. It was on live television across the United States, and there is no back up essentially. The entire performance is all being captured by my camera. So if I fall, or trip, or bump into something, there really is not anywhere to cut to on any other camera that would make that much sense.
We rehearsed the performance for two or three days, worked out the onstage choreography of both Shaun and Camilla, as well as the choreography of the camera. They then decided to lay real light bulbs all over the stage around the two, that I have to step over and in between while making my camera move for the entire 3 1/2 minute performance. It went tremendously well once we shot it on live television, and I only stepped on one light bulb I believe. But having my peers congratulate me afterward, and having friends and family see it live on television, it was a very humbling and rewarding experience. So far, that is my proudest moment.
Contact Info:
Address: 19560 Shadow Springs Way
Phone: 310-848-4852
Email: spflanne@gmail.com
Instagram: @spflanne
Suggest a story: VoyageLA is built on recommendations from the community; it's how we uncover hidden gems, so if you or someone you know deserves recognition please let us know here.