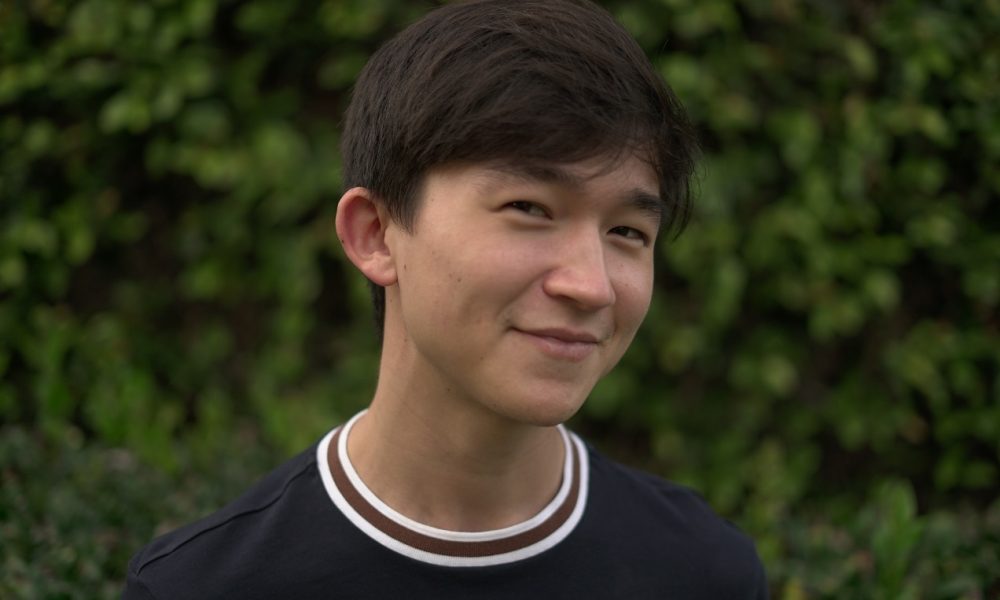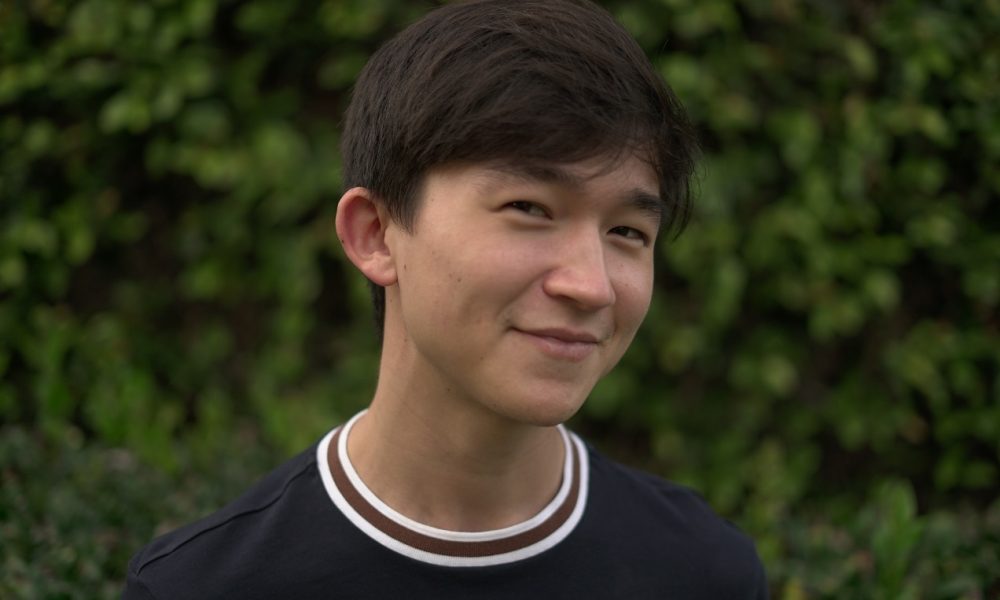 Today we'd like to introduce you to Sean Evans.
Sean, let's start with your story. We'd love to hear how you got started and how the journey has been so far.
It kind of all started with my grandmother. She painted, mostly for herself, and when I was very young, I spent a lot of my time with her. When she worked, I would sit by her side and marvel as she created magic, turning ink and watercolor into birds and trees and flowers. Over time, I began to follow along and eventually took the craft on with me. I started out drawing what I saw, like her, and then, what I wanted to see. While creating characters and storylines and improving my skills became my happy place, it wasn't until my freshman year of high school when I began to see it as something that could be more.
We were assigned to pick a possible future career and research it, and I thought, "What's the harm in taking a peek at an art career?" That decision changed the course of my life. In my research, I learned about animation and about how people were making their lives and finding relatively stable, well-paying work doing what I loved to do every day. My mom, who has worked impossibly hard for most of her life to provide for her family and has always wanted my life to be easier than hers, was unconvinced animation could provide me with a good future. So, I kept at the AP and IB courses and kept up the plan for law school. Somewhere along the way, though, my mom's opinion seemed to turn. When it came time for me to apply for colleges, she allowed me to make my own choice. I chose to follow a scary, exhilarating hope and attended California State University Long Beach, where I earned my BFA in Animation after four years of challenging projects, cherished memories, and many tears and sleepless nights.
Since then, I've been working as a freelance designer and illustrator, while attempting to earn my way into a position as a storyboard artist at an animation studio. Every day is about continuing to hone my voice and my craft, attempting to tell my truth and trying for jobs, apprenticeships, and other creative outlets, such as Legacies, an anthology of Asian-American creators I was recently a part of. Despite having a clear goal in mind, I know, especially after the last five years, that life is incredibly unpredictable so I try to keep a couple different dreams in my pocket and take a look at them from time to time, too. I'm a storyteller at heart and a person who knows that the kind of magic I watched my grandma make can have a profound, positive impact on people, so that's what I'll be chasing no matter where I go. To help ease my mom's worries, I'll be trying to live and eat well along the way, too.
Great, so let's dig a little deeper into the story – has it been an easy path overall and if not, what were the challenges you've had to overcome?
It hasn't been a smooth road, as it isn't for most people, but I try to handle the bumps with as much grace as I can. Foregoing the "plans" I had for my entire life in favor of a degree in animation was an intimidating dive into a world that carried a lot of promise as well as immense uncertainty. There were some times when I regretted the choice, but there have been many, many more where I have been incredibly thankful for it. I have grown in my craft in ways I never could have imagined, have met some of my closest, most treasured friends, and have learned so much about my faults, my strengths, and my voice as a creator and as a person in the past five years since making that choice.
That's not to say there weren't and aren't challenges. Working and improving at any craft is, of course, difficult in and of itself, but trying to set yourself apart enough to gain a footing while keeping to who you are in the process can be daunting. To keep myself grounded on both fronts, I try to ensure that I'm being honest in what I create and fulfilling something within myself as best I can. After all, that's the reason I chose this path and this industry. Of course, that hasn't always been possible and I know it won't always be possible, but I also know, as long as I'm reaching for something I believe in and taking care of myself along the way, it's a road worth walking.
In addition, life, of course, has had other challenges outside of just trying to fulfill my ambitions as a creator. I'm a caretaker to my stepfather at home and try to help my mom as much as possible. I struggle with my own mental and physical health issues as well, and it can be a bit of a balancing act to try and care for their needs while attempting to care for my own. However, life, in general, is good, and I'm eternally grateful for the ability to continue on my journey while surrounded by people who I know love and support me. I'm trying my best, not only for me but for them, too.
We'd love to hear more about your art.
I'm a storyboard artist, designer, and illustrator, and I wear different hats depending on what a client needs or what I want to explore in my own personal projects. When I am working on my own projects, my priority tends to lean towards telling the kinds of stories I like to see and explore, whether that's through comics or character designs or illustrations.
My current professional goal is to be able to work in-house as a storyboard artist in an animation studio. Being able to help craft the story of something someone is going to eventually see, and, in turn, adding a bit of my own truth to the narratives that are being told is an experience that is incredibly exciting and fulfilling for me. It's also a responsibility that I don't take lightly.
I'm aware the stories we tell ourselves and each other make up the world we live in, and I believe that as artists and storytellers – and especially as those who create experiences that are widely consumed by kids – we have a responsibility to make sure we're creating narratives that add some kind of net benefit to the world. To me, that comes from creating from a space of integrity and specificity – from trying to know who you are and being willing to expose whatever you find to the whole world. Most of us know what a gratifying experience it can be to find a piece of art, whether that's a comic on Twitter or a painting in a museum or a movie on a screen, and walk away from it feeling a little lighter or maybe a little less alone. Trying to foster that level of connection and honesty is probably the most important and yet absolutely terrifying aspect of what I and so many other creatives do on a daily basis, but I am truly grateful to get to do it.
Do you look back particularly fondly on any memories from childhood?
It's so difficult for me to pick just one, but I think one of my most favorite memories is of eating dinner with my brother and my mom at Jongro Kimbap, a very small mom-and-pop Korean restaurant in La Palma that serves a variety of Korean comfort foods. We ate there a lot when I was in elementary and middle school, and those dinners became a kind of happy place for me. The restaurant was always flooded with warm, bright light as soon as you walked in and it was almost always crowded. It smelled of rice cake and fish soup and kimchi fried rice, and the food always came out so quickly. Not too much was said out loud at our table, but not much needed to be. It was said in the way we smiled at each other and the way we always knew exactly what we wanted and the way we leaned back in our chairs from fullness after the meal was done. Words could never hold onto how much love came off of us in that tiny restaurant.
It's not a particularly momentous memory, but it's the kind of simple, specific, genuine love and reliability I think about a lot and will cherish forever.
Contact Info:

Image Credit:
Sean Evans
Suggest a story: VoyageLA is built on recommendations from the community; it's how we uncover hidden gems, so if you or someone you know deserves recognition please let us know here.