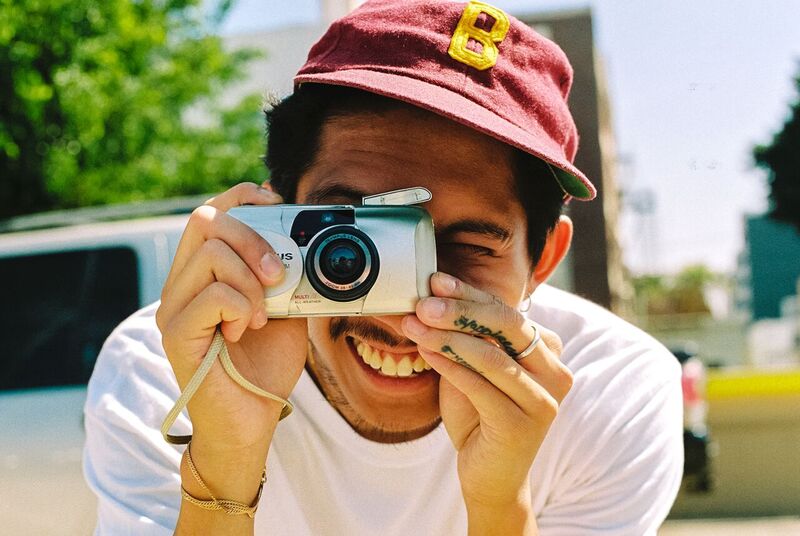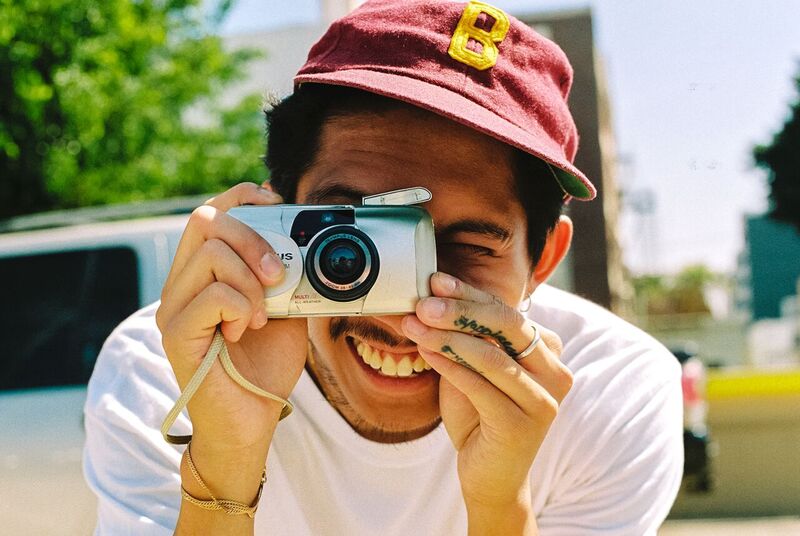 Today we'd like to introduce you to Sean Carbs.
So, before we jump into specific questions, why don't you give us some details about you and your story.
I grew up in Detroit and graduated high school in 2012. Soon after I left for Los Angeles, I didn't even think anything through. My parents were really upset about me wanting to pursue something in the entertainment industry as they both came from medical fields. I didn't realize how much I'd miss family or how hard living by myself would be, all I knew was I wanted to pursue a dance career. I got accepted into Art Institute – Hollywood and took Digital Photography as my major. Film and photo was merely a hobby for me at the time. I took my father's unused camera and was always the one in my group of friends wanting to film and photograph everything. All I thought was I'd be able to get some sort of approval from my parents if I went to school and got a degree. Digital Photography seemed like the easiest field.
About two semesters into my college years, I stopped attending school because I just couldn't bring myself to getting a degree in something that was only a hobby. I was withdrawn from the school. I didn't tell my parents but that was the time I decided that dance was really what I wanted, or at least I thought. I went on to working multiple part-time jobs. While all the working was happening, I was interning at a newer but very well known dance studio named The Movement Lifestyle. They were changing the dance industry at a rapid pace and I was very lucky to have a spot within the company. I missed a lot of work because it felt like my chance at a dance career depended on being around, meeting as many people as possible, and going to EVERY event there was. Quitting or getting fired and finding another job happened often because I just got bored so fast or just stopped showing up. Time passes and next thing I knew, I was quitting what became to be one of the most desired intern spots in the dance industry. I felt like I wanted more. I went on to teach at multiple dance studios around the SF Valley area as a substitute instructor while also assisting one of the most respected dancers in the game.
This took me around domestically and internationally and I was able to start instructing on my own internationally while teaching a regularly scheduled slot in Los Angeles. This all felt like "I'm close, I think I'm gonna make it", until one day I lost all interest in dance after traveling to Tokyo for the 2nd time. This is where "at least I thought happened." I had been to Tokyo before for dance once before but I saved my own money for a second trip and spent three months in Tokyo. I went to initially teach dance but later found myself exploring so many different avenues. It almost felt like all was lost but found at the same time, I just didn't know what I found. I wondered everyday why pursuing my dance career felt unfulfilling. It was almost like I did all this work for nothing. I pondered for about a year, sitting down thinking and not knowing what I wanted. I dropped the dance career. Now I really felt lost. I ended up getting two jobs that required me to wake up at 5am but wouldn't finish until 11pm. I worked almost everyday and slept in my friends living room to save as much as I could. I felt so lost that the only thing I could think about was to pick up the camera again because it felt familiar and I wouldn't have to think so hard. I found myself shooting photos more often than I anticipated, I took it as a therapy tool.
Out of personal interest, I was already learning about different cameras, lighting, and techniques with photography. Turns out that hobby of mine no longer became a hobby. I was posting my photos on Instagram a lot, they were only photos of people I was around and just wanted to experiment shooting with. Instagram caught the eyes of a lot of dancers. I somehow found myself back in the dance industry but now as a creative working behind the scenes to brand develop. Dancers were making the transition into expressing their creativity through clothing. I was also into clothing, music, and culture from a young age due to skating. I had an edge over a lot of dance creatives since I left the dance industry and began hanging around different areas of LA and meeting a lot of people. I quit my afternoon/evening work to make more time to photograph. Being I had more time, people started requesting me to shoot for them. I was able to learn a lot.
From the creative side to the business side. I shot a lot and started consulting for a couple brands to help them with social media presence and brand imaging. Now here's where it comes full circle. The dance studio I had initially interned for asked me to be an assistant to the Creative Director. I took the job and ended up quitting my morning/day job. I shot mornings then worked as an assist in the afternoons till night or vice versa. During my time as an assistant, I began learning the trade of design and silk screen printing. The Creative Director took me under his wing and we spent hours together, learning new techniques, shooting content, or designing and printing new merchandise everyday. I loved it. BUT there was one problem, we had a hard time getting the dance industry to understand a lot of content we were putting out. We we're designing from heavily skate driven backgrounds. We thought endlessly about what we needed to do to make it relatable to the dance community.
The Creative Director thought of me and bridge a connection in my brain between our world and the dance world. I found myself more involved with the dance industry than ever while still maintaining my interests in my creative world. That's when things started to make sense. I found a different passion for dance that helped drive my interest in design, silkscreen, skating, photography, film, as many more things. I felt like ME again. In time I transitioned into being the head Creative Director of the company as my mentor went on to pursue a different avenue of creativity. I worked the ins and the outs of the business and bridged the gap between dance and what was current in the streets. I took this and ran with it. I saved enough money to go back to Tokyo for three months again and reconnect with what feelings I left there. I saw old friends and made many new ones but this time I felt like I could do something. I came back feeling inspired, my style of photography had changed, my feeling towards dance had changed, and the avenues of expression became endless. I worked hard for what I really WANT TO DO. It all hit me hard, all at one time, but I wouldn't want it any other way.
I spent countless hours scanning and editing rolls of film. More countless hours designing and making samples of clothing. All to bring back to Tokyo. I found resources to help me manufacture a full clothing line in the near future and I was able to organize and successfully produce two exhibitions that featured my first published photo book in Shibuya and Harajuku. I'm back here in LA, living to just live, doing whatever it is to make life worth living. My story isn't close to done. I'm currently designing; a clothing line, shooting the streets of Los Angeles for six new series of books and exhibitions I would like to produce in the near future, dancing with my heart, and in the developing stages of making my own creative collective to help others find the tools, strategies, and marketing they need to chase their own dreams.
Has it been a smooth road?
IT WAS NOT SMOOTH AT ALL. I expected nothing less from the life we're here to live. Those that are wise have words to share for a reason. All of my experiences, I take to heart. My mother always told me that there are differences in being smart, intelligent, and wise. Obviously, that's up to the perceiver but the way I looked at it helped me a lot along the way.
The main struggle as most people would say in their 20's (I think) would be money and existential crisis. I started life young, moving at the age of 17. Knowing nothing but what I already knew.
We'd love to hear more about your work and what you are currently focused on. What else should we know?
I am a Creative Director, Creative Consultant, Photographer, at home Screen Printer, Dance Instructor, and Clothing Buyer. Known for being the funny guy haha! BUT mostly known for being a LA-based Street Photographer and International Dance Instructor/Producer.
I don't have any specific events that would make me more proud than other times but I'm proud of who I've grown to become and the good or bad times that came along the way. Everything counts in my head…
The only thing that should set anyone apart from anyone is there is only one of them. Everything is up-cycled and regurgitated in the world as something "new" but it all stems and evolves from one unique idea or individual. I set myself apart by just doing things the way I want to do it.
Is our city a good place to do what you do?
I feel like LA is amazing place of opportunity, though I can say that it's up to the individual to decide if they can do it. It's going to be hard anywhere but you got to be willing to work twice as hard to keep it.
All cities can improve not just LA and not in a negative connotation. Small private owned businesses get closed down everyday in every city, we as the people just need to do our part to make sure we support those that make each city what it is.
Contact Info:
Suggest a story: VoyageLA is built on recommendations from the community; it's how we uncover hidden gems, so if you or someone you know deserves recognition please let us know here.