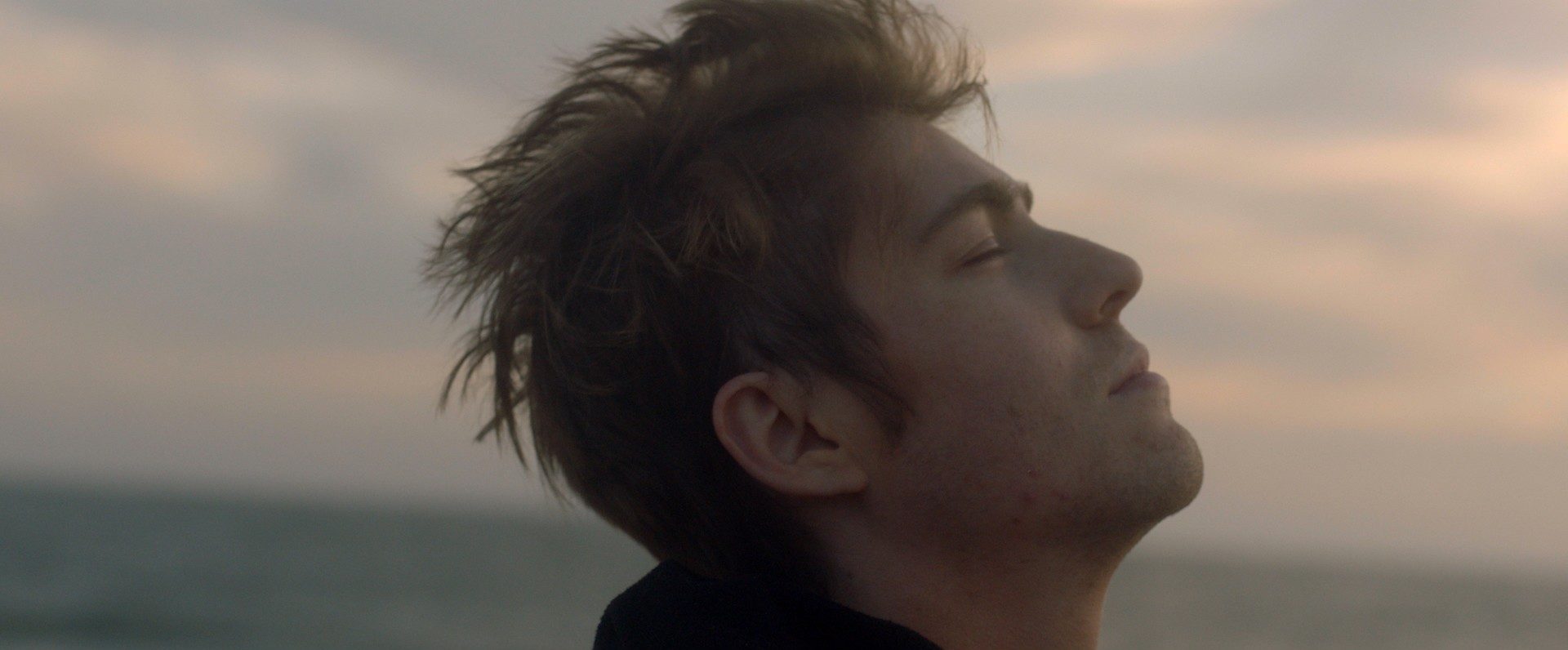 Today we'd like to introduce you to Scott Simock.
Hi Scott, can you start by introducing yourself? We'd love to learn more about how you got to where you are today?
I am originally from a small rural town in eastern Pennsylvania called Neffs. Unless you were born and raised there, you would only know it by passing through to get somewhere else. A common presumption of small towns is there isn't much to do, or it must be boring, but my truth was far from it. The neighborhood kids, my brother, and I had no choice but to use our imaginations to get creative with what we had. Creativity was an essential part of living. My dad always had a video camera around my brother and I. This was my introduction the nature and power of cameras. In high school, I convinced my dad to buy me a Mini DV camera of my own. I got my hands on a bootlegged version of Adobe Premiere, learned through trial and error how to cut together footage of us riding four wheelers with my Dad's friends, and slap some metal song over it. When I showed my Dad what I was making, the excitement they had was one of the greatest feelings. This is the first time I can remember feeling good at something other than sports. I felt seen and appreciated by others, which was an equalizer to all the anxiety and pain I began feeling at the time.
CKY became popular when I was entering high school. These were part skateboard and part stunt films done by Bam Margera which later influenced the 'Jackass' show and movies. Where I'm from, making movies or TV is not a thing you're raised to believe you can do. It feels incredibly unrealistic. However, I paying for VHS tapes to watch guys skate, wreck themselves running shopping carts into bushes, and do the same stupid things my friends and I had been doing, but making a living off of it. From this point on, there was no house party, skate session, fistfights amongst peers, hardcore show, or weeknight spent burning through mini dv tapes. I'd roll on everything, cut it all into videos, burn it onto dvd's for 'premieres'. For better or for worse, our youth played out on a screen in front of us and it gave us a lot of joy. Hardly being intentional as a documentarian, but I suppose being one by default. Though the CKY video's were niche, maybe for a strange place to find a calling, but it was mine regardless. Bam didn't live from me and I had a friend introduce me to April and Phil, Bam's parents. Thanks to them – the first time I saw an actual television production was with Viva La Bam. A handful of times I was there in the background watching how the cameras moved, where lights would go, and all the chaotic energy of creating a television show. I was enamored by it all. This was all I needed to know I can do this for real.
In 2007 I began classes at Full Sail University to major in film production. This was the most intimating thing I've ever done at the time and some doubt settled in after meeting classmates. Quickly I realized I didn't have the story many others did, being influenced by works of Scorsese, Taratino, and Kubrick. I couldn't name their films or picture their faces and felt leagues behind others. Only in hindsight, I realize so many of them were mostly full of shit, pumping their chests to gain status amongst each other, but it lit a fire regardless to turn this really expensive high I was chasing into something I could get serious about. I didn't know what a Director of Photography was, but it sounded cool, intimidated me, put my finger on it and shot several really awful class projects on 16mm and 35mm film. The film program was an accelerated one and scheduled classes at all hours and all days of the week. There wasn't much time to fool around. I'd study hard, see myself getting better, learning techniques from the greats directors and DP's got hands on the tech and tools it takes to make a film and graduated in 2009 feeling somewhat prepared for the real world.
I had my eyes set on California since Driver's Ed. class in 2004. I'd draw pictures of what I thought it would look like, surfers, snowboarding, beaches – I wanted to live and be from California for as long as I can remember. Making the move after college was a no brainer. With two of my classmates, we packed up and made the cross country moved in August 2009. Tommy, one of my roommates, and I began taking some free and low-paid work as production assistants via craigslist. We did a stoner movie with Pauly Shore and Leslie Neilson. We took some work with an event company setting up lights and televisions for events. The first few months we barely made enough money for rent or to put food on the table. It wasn't easy, but we were happy as ever chasing down work. Eventually, Tommy and I found ourselves in the music video and commercial world as PA's. Consistent, paid well (at the time for music videos), treated mostly well (again at the time for music videos), but unavoidable unfulfilling work once the high settled that we were working long hours for brands or artists we didn't care much for. I survived those first two years but paid little attention to what I actually wanted. I had lost track with why I was there, why I moved across the states away from family, or who I wanted to be. Success at this point was defined as the act of working, but not what I was working for. I didn't have the answers, but asking the questions was the door to my next chapter.
In my many years in this career, perhaps the greatest thing I've learned is to uphold faith in synchronistic events. Ask questions and the answers will come. No longer did I want to just survive, but I wanted deeper meaning behind the work. Soon after, I was introduced to Ahmed Musiol and Justin Baldoni. They were developing a show called 'My Last Days', a documentary series on people living with terminal illnesses and asked if I would join them. I wouldn't be paid much nor would all the equipment be highest of quality. I didn't mind at all. At this point, I hadn't shot much outside of projects from school. Now, I'm being tasked to document, with precision, the precious and potentially final moments of someone's life they are willingly giving to tell their story. I'll never forget Christopher Aiff – young, calm, wise, and intensely present. He brought a sense of peace to the room. Prior to the shoot, I thought I was to meet someone who was dying. From the perspective of his cancer, in ways he was. But It didn't take long to learn that I was present with someone who was living fully. I lost focus quite a few times on this shoot. Sometimes I forgot to slide the camera. Struggling to hold back my own tears, I looked over to look at Ahmed, Justin, Fouad – all crying behind the scenes. Seeing them cry, being vulnerable in front of Chris and in front of other men, it was clear the goal wasn't about selling a product or making something look cool. This was much more organic to the heart and soul of the human experience.
Soon after Chris's episode aired on Soul Pancake, a message was sent to the team from a man who watched this video. He spoke to his personal pain, his contemplation of suicide, and how he soon wanted to die. Chris's perspective, our video we scrapped together, shifted something in this random stranger to keep living. To understand the importance of this moment for me, I feel I must mention that just ten months prior to the video was released, my mother took her life. Over the span of my life – from the first time I picked up a camera, through high school, my time in college, chasing this career that brought me to Los Angeles, she attempted to take her life several times. Throughout the years, I tried to give her inspiration, talk with her, do anything I could to change her perspective. I'd take calls from her at any time of the day or night to help, though I felt powerless. The pain she must have felt, the pain our family felt after she died, I would never wish on anyone. To have even a small hand in preventing this from happening the man who wrote to us is what shaped the idea of success for me. That's the sort of work I aim to be a part of now. Messages like the above continued to come through as our show went through five award-winning seasons and raising over 2 million dollars for osteosarcoma research.
To honor Chris, as I have him in my heart while writing this, I just wanted to end this by sharing something he said on camera.
"The decision to be positive is not one that disregards or belittles the sadness that exists. It is rather a conscious choice to focus on the good and to cultivate happiness–genuine happiness. Happiness is not a limited resource. And when we devote our energy and time to trivial matters and choose to stress over things that ultimately are insignificant. From that point, we perpetuate our own sadness, and we lose sight of the things that really make us happy and rationalize our way out of doing amazing things." – Christopher Aiff
Would you say it's been a smooth road, and if not what are some of the biggest challenges you've faced along the way?
In some ways, the road has been smooth. I have a loving family that has supported me without question. I've lived a healthy life thus far. It didn't take very long to meet my wife, Carlie. In a lot of ways, I feel I've had the opportunity to live a pretty great life thus far. Every season has had its hurdles of course. Working through my mom's suicide attempts and eventually losing her was and still is the greatest pain I've ever known. Trying to find work in the industry at the tail end of the 2007 / 2008 market crisis and the writers strike was definitely very difficult. This ongoing pandemic threw my work, some relationships, mental health and preparation into a whirlwind – as It did for most people. There is so much outside of our control and that can be terribly frightening. I don't believe it is worth trying to change the conditions on the road we're on, but we always have the option to adjust to it. One perspective that keeps me moving is to never lose sight that every event is temporary.
As you know, we're big fans of you and your work. For our readers who might not be as familiar what can you tell them about what you do?
Predominately my cinematography focus has been on documentary television. 'My Last Days' is the project I'm most proud of mostly because of how much I learned and developed as a cinematographer throughout the show. Two shows that I've shot over the last year are in post-production – one focused on the trials of intimate relationships and the other featuring powerful individuals making game-changing efforts to better our environment and planet. My love for films and the narrative approach has certainly been infused in my work. It's a goal of mine this year to start working in features.
I'm also a stills photographer that does commercial and journalistic work. Most recent clients have been Google, Levi's, and Happify. I'm also very proud to have worked for and build personal relationships with NGO's and non-profits like Hope for Haiti and BuildOn. Much of this work can be seen on my website.
I'm most motivated by projects that have a clear purpose. If the documentary, narrative, or commercial benefits a community, a person, tells a story that inspires or contains a perspective unheard of – that's what puts a fire inside of me. I put my heart into everything I do, aiming to do the best work possible, looking to learn something along the way and make it count towards something.
Where we are in life is often partly because of others. Who/what else deserves credit for how your story turned out?
The greatest support I've had is family. Their support only continues to grow. My choice to live over 2600 miles away has only been met with acceptance, though I know it pains them. Their love is limitless and I'm extremely grateful for it. My wife's family as well opened their doors and has been a pillar for me throughout the years providing guidance, acceptance, love, warm meals and place to recover when my mom passed. Without family, I don't know where I'd be.
Carlie has been my greatest motivator to be at my best. She adds a perspective I don't normally see. She offers reality checks even if I'm too stubborn to hear it. No words I can conjure up are sufficient enough to match how grateful I feel about all her love, support, and patience with me over past decade. She keeps me together when I feel I'm falling apart.
Vilmos Zsigmond ASC graciously opened his home one weekend to myself and a few other students prior to graduating. He shared his wisdom, stories from his long career as a cinematographer, and life story which gave me the confidence to pursue this career prior to entering it full time. His guidance was invaluable and I will never forget his kindness to complete strangers.
My earliest mentor is Dave Robertson, a producer and friend. He gave me my first paid job out in Los Angeles. After discovering a vendor we were working for were pocketing the money the production was paying for us to be there, he handed me money out of his own pocket and promised we would never work for free again. He kept his word.
Some jobs are a breeze. Some are absolute chaos. I've had various crew, directors, and producers stand with me through it all. Jason Janocko, Andrew Gerety, Drew Brandon Jones, Cat McCabe, Krista Worby, Nam Luong, Tate McCurdy, Colvin Ang, Lily Pham, Daud Sani, Lena Mesiano, Oge Egbuonu, Emily Akers, Yuki Wakano, Stephen Buchanon, Sean Hobbs, Maddie Leach, Ryan Fee, Jacqui Carriere, Ksusha Genenfeld, Kiara Ramirez, JC Falcon, Andrew Reynolds, Zach Witherspoon, Joe Hadleman, Todd Kelstein, Mark Todd Osborne, Ryan Ito at Abel Cine, and Christopher Pilarski. These are just a few and I apologize if I left anyone out.
I deeply value the many years of work, travels, and self-discovery shared with Ahmed Musiol, Justin Baldoni, Farhoud Meybodi, and Josh Snyder I am forever changed working alongside them for so many years. In many ways, they've showed up for me as friends and creative partners but also mentors each on their own way. Whether they know it or not, they opened the pathway of my career.
As well, I owe credit to Skyler Badenoch, Maurice Muchene, and Travis Van Winkle for their guidance in fundraising and building primary schools in Nepal and Malawi. Additionally, Skyler for his continued faith in me to work with Hope for Haiti.
Contact Info: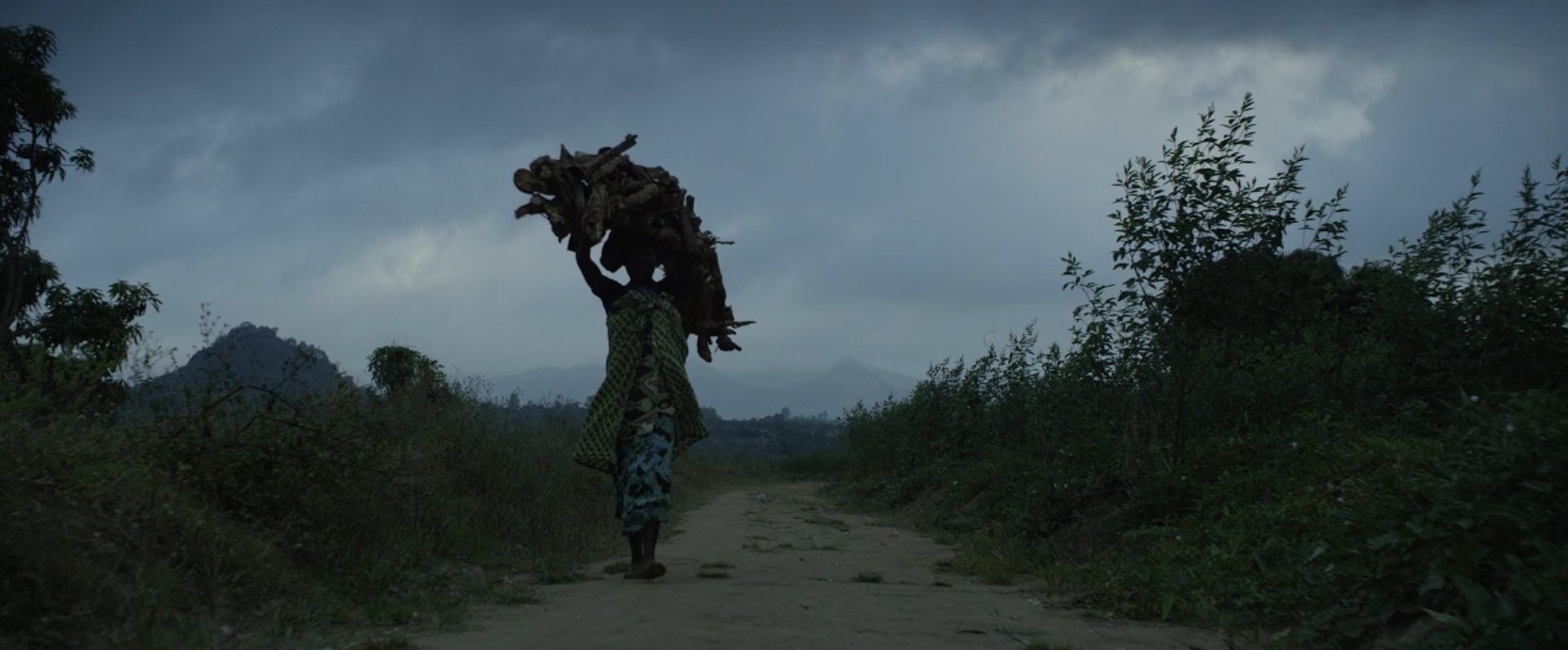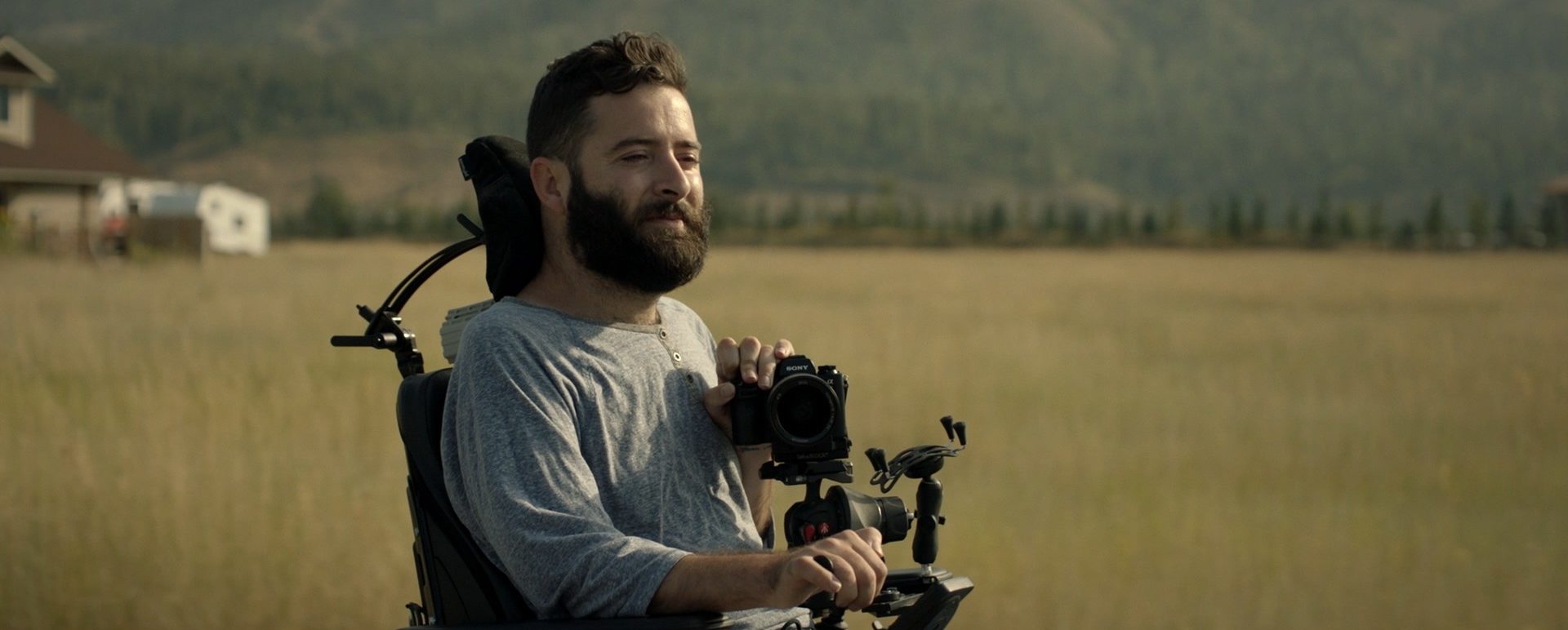 Image Credits
Wayfarer Studios
Suggest a Story:
 VoyageLA is built on recommendations from the community; it's how we uncover hidden gems, so if you or someone you know deserves recognition please let us know 
here.