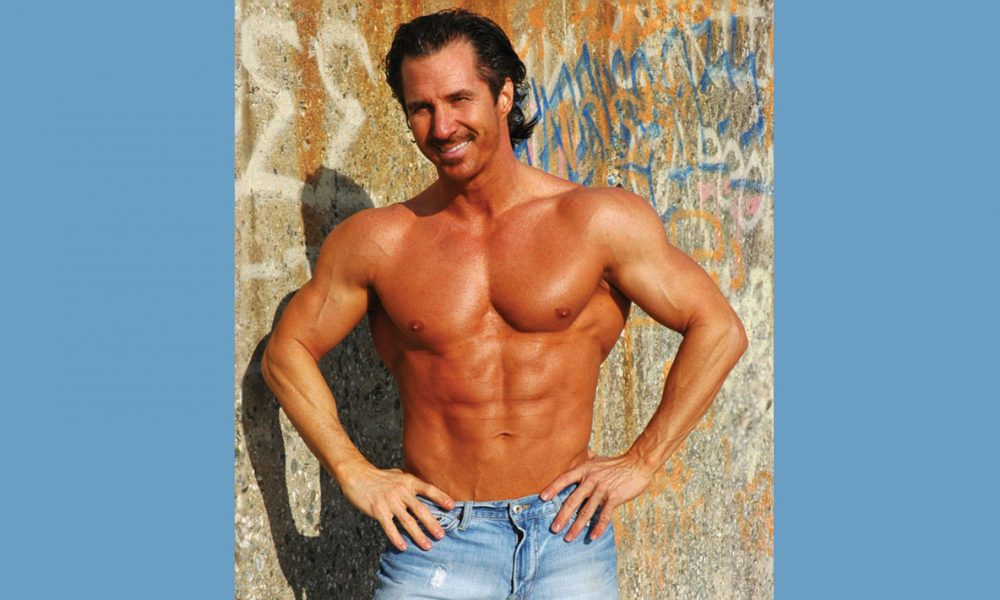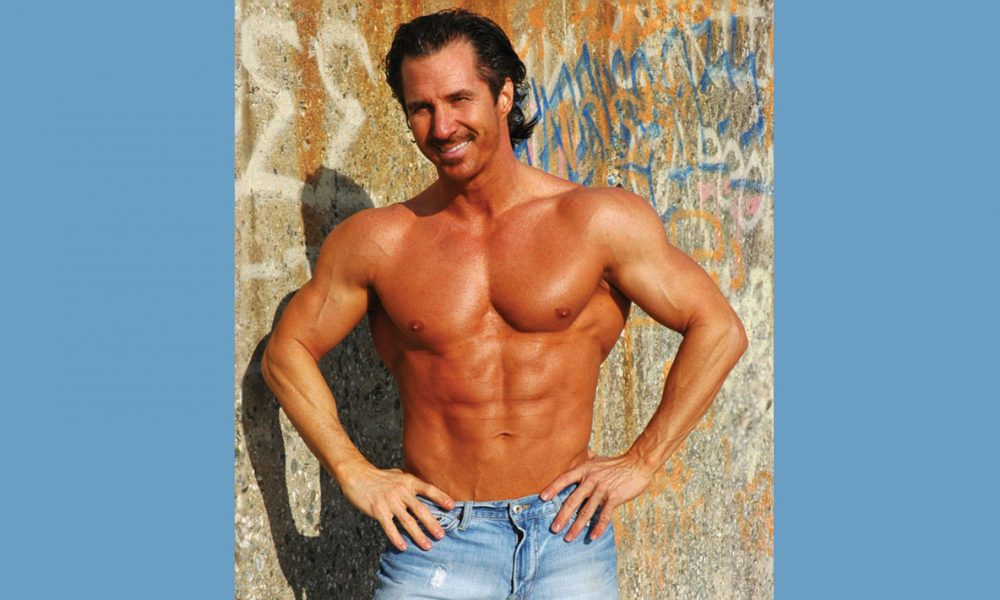 Today we'd like to introduce you to Scott Sands.
So, before we jump into specific questions about the business, why don't you give us some details about you and your story.
Being a late bloomer and scrawny kid, I played baseball through college and had a huge performance shift when I started really strength training and gained 10 lbs. of muscle in one month. It changed my game, and my life! The ball started going over the fence for the first time. Running speed improved dramatically, Throwing strength, too. I was hooked, and started devouring information to learn more. I still am, along with doing my own research.
I learned research formally in the process of earning a Master of Science degree in Physics. My only "job" out of grad school was working at NASA, Johnson Space Center, as a Space Shuttle engineer. Those years were like living a fantasy of sorts, working in the Mission Control Center and attending design reviews for Space Shuttle Endeavor in SoCal (and deciding that I had to move here someday!) and walking around inside of the Shuttle investigating the inner workings… SO cool! Awesome experiences, but my true passion was as a Body Scientist, and so I eventually made that shift.
So it's Rocket Scientist turned Body Scientist, where I've been applying my knowledge of physics to biomechanics and the human body since college. Not always professionally, but passionately, nonetheless. I was living in Hawaii when I was asked to teach a class in stability and strength, and that's where the recent cutting-edge practice began.
I've treated 100+ rehab and corrective cases in the last 3 yrs., including chiropractic patients in Dallas and Houston for 1 yr. each. As a result, I've learned from those "research" cases, and have found commonality in patterns, regardless of whether they were an injury or post-surgery case, or a professional athlete with bad habits or faulty movement patterns for whatever reason.
So I start by assessing limitations in movement patterns, and formulate a way to get people moving correctly without pain or limitation. I specialize in treating the integrated body by optimizing movement patterns and muscular function, building balanced strength, treating injuries, and even preventing surgeries. People come to me when they're dissatisfied with their physical therapy results.
Chronologically, I was a resident of Redondo Beach for 12 yrs., moved to Hawaii (Big Island) for 4 yrs., then treated chiropractic patients in Dallas and Houston for 1 yr. each, and finally came "back home" in 2017 with the vision of changing perspective on health & fitness in the South Bay; where there are plenty of fit, sexy, active people, who might not quite know the best, easiest, most economical (time, energy, strain, stress) way to optimize their physical selves. Muscle changed my life, and I've been perfecting a rock solid blue print that can help others change theirs.
As a final word, the reason for my passion, I suppose, is kind of selfish. I like to share the unique things that I figure out so that I have more connections to more people who understand and operate in that newer, more optimized realm. The physics and engineering worlds were not multi-dimensional enough to satisfy my need to investigate new things. I have been seeking to be smarter, stronger, sexier, and vibrantly alive my whole adult life. The body, the mind, and the way they are intimately connected are so intriguing, and so valuable to us in optimizing and getting the most out of ourselves and our lives. It just lights my brain up to help others tune in to that, to see the transformations, and to share a new and improved state of being and understanding of their SELF!
Has it been a smooth road?
Aside from the normal business-related marketing, etc., I suppose there have been two areas of "struggle". One occurred as a result of trying to assess the movement patterns of those who were injured or compromised in some way. Pain prevented me from assessing them by the standard methods, so I had to figure out new ways to do that. It started with knees, then the back, the hips, shoulders, and so on. I spent about 10 months figuring out a better way to get people to tune in to shoulder mobility and muscular control. So it was trying one thing after another until one new method seemed to be THE one that most everybody resonated with best.
Scar tissue, adhesions, nerve supply, joint stability, and more… after enough cases, it didn't really matter which body part I was dealing with any longer. The method of analysis became the same. And so, my confidence level is extremely high that I can at least evaluate to identify potential reasons for pain or limitations. Most of the time it is much simpler than imagined, though it is a process of fixing one thing, uncovering another issue only when pain is eliminated and proper movement can be performed, and strength gained, so that the body is capable of taking the next step. But the body starts to move better, function better, until you feel it all starting to work together. And it keeps getting better.
The other struggle has to do with getting people to understand what I actually DO. I can explain all I want, but it isn't until I am getting people to move their bodies in specific ways, while explaining how to get from point A to point B, that they really understand. So you really have to FEEL it and experience it for yourself. Many people have literally said that I was blowing their mind while assessing them for the first time. Even "experts" in anatomy and physiology, who've been athletes and health practitioners their whole careers, have been surprised at the simplicity and effectiveness of my methods. But they've also acted almost amazed that I've uncovered this magical technique. So I continue to fine tune how I explain what I do and how I do it.
We'd love to hear more about your business.
My vision is to create a multi-faceted Optimum Human Performance Center in the South Bay. Where I would teach others to do what I do, and work with rehab, physical therapy, turn couch potatoes into athletes, and turn athletes into super athletes.
In one technical sentence, I specialize in treating the integrated body by optimizing movement patterns and muscular function. But it encompasses so much more! I take people whose bodies are broken or in pain, and figuring out what we need to do to get them moving pain-free. That begins with assessing pain, joints, muscles, movement, and more.
The other question I've been asked is, how does the program vary for a rehab case or an athlete? The answer is, there is a continuum of movement, capability, and performance levels that is possible with almost everyone. If you've had spinal fusion, then obviously there's going to be a permanent limitation. But nearly everyone can "fix" what is ailing them, and become fully functional, to the point of athleticism! And how far you take it, that's up to you! Elite athletes are born, but if I take a 50-yr. old woman who's never worked out before and get her optimized, her body changes, her performance changes, and she becomes athletic. She can get to the athletic level that almost all non-elite humans can get to.
I suppose my pride comes from the fact that I've had other trainers see my clients get strong, their bodies change, and that they get to the point where they know what they're doing. My goal is to teach everyone enough about what they're doing and why they're doing it that they become a master personal trainer for their own body. We know more about how our cars work than we do about our bodies! And I know that our body, mind, and health can be an asset into old age instead of a liability! It's just doing the right things in the right way, getting things working properly, getting strong, flexible, mobile, balanced, and then maintaining that as a lifestyle.
Another source of satisfaction comes from the fact that I don't try to confuse people with methods that aren't economical. We have so much time, so much energy, so I teach people to do the things that are the most effective and it turns out that those things are NOT the most taxing on the body! It doesn't have to hurt! In fact, I know that my client is "tuned in" when they get into position for their first rep with a weight and they say, "ahh, this feels so good"!
Comments have been, "I've gotten better results, faster results, and with less effort, sweating, or strain." That's what I've experienced in finding the optimal way for me, so I show others how to do what I've done, make sure that they understand it, and then leave it to them to decide if they want to do it my way, or any other way. Guess which way they choose!
Is our city a good place to do what you do?
SoCal, baby! Body consciousness is big in CA! We're more in tune with our bodies, our sensuality, the outdoor and beach lifestyle! The market in LA is probably the best anywhere for health & fitness!
Pricing:
Initial comprehensive assessment – $150 (allot 2 hrs. for this session)
Individual sessions (additional charge if travel required) – $115
Total Health Solution – $1700/month, includes weekly nutrition in-home session plus 3 training sessions/week
Contact Info:
Getting in touch: VoyageLA is built on recommendations from the community; it's how we uncover hidden gems, so if you know someone who deserves recognition please let us know here.