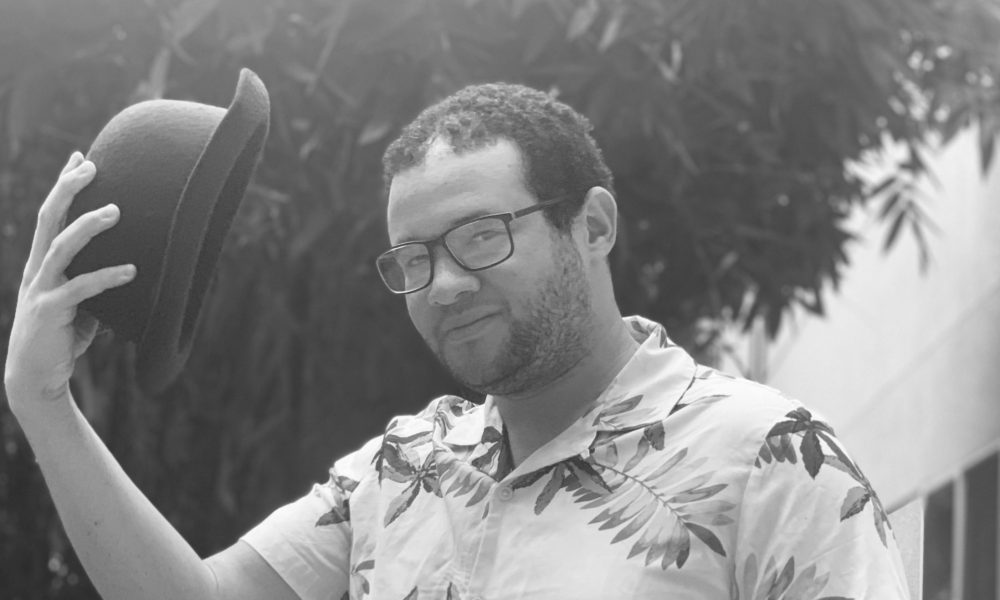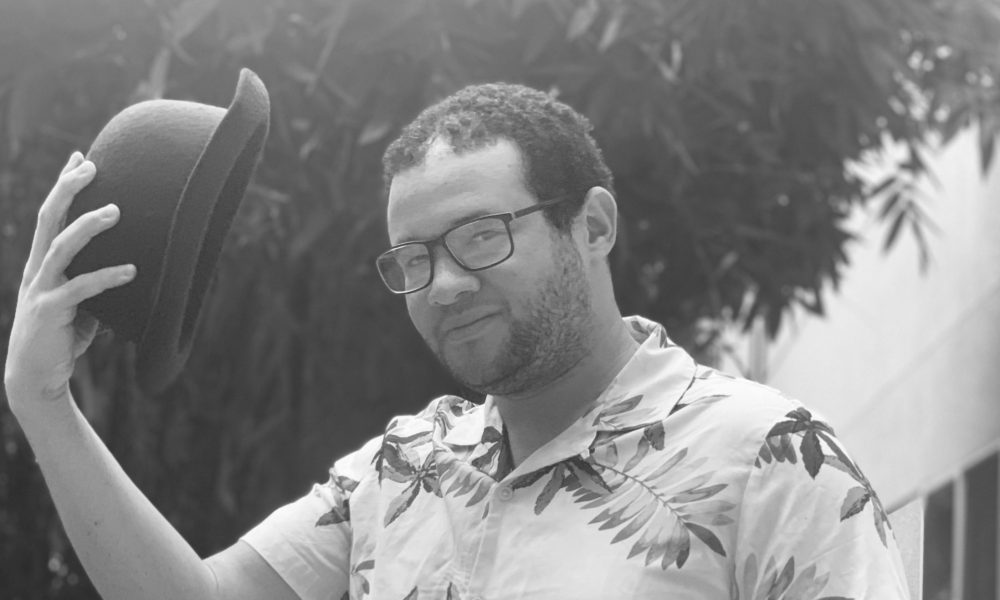 Today we'd like to introduce you to Scott Naar.
So, before we jump into specific questions about the business, why don't you give us some details about you and your story.
I was born in Jamaica the son of a banker, and as a child I struggled with a lot of social issues. One issue that I reconciled with constantly was the fact that I felt like I had no talents. All my friends were good at sports, I was terrible at sports, all my friends could draw well, I could only draw stickmen. My mother tried to help me find my passion for years but nothing would ever stick. One thing I did have a knack for and didn't realize until I decided to pursue the path of filmmaking was stories. I loved writing them, acting them out, pretending I was a hero in a medieval story or a space ranger flying through space. When I was a teenager, I finally found a talent and a passion, music. I played in a band and decided I wanted to pursue a career in music as part of a rock band. I had finally found a talent that I could be proud of and excel in.
From here, I had a sort of renaissance of love in the arts and began to watch and critique films I would watch. Suddenly, I became a sort of cinephile and became quite obsessed with everything about film. But it wasn't until I left Jamaica and went to Chicago to further my music studies that I decided I wanted to pivot from music and pursue film. It felt right, it felt like I could be more creative but also I fell in love with the idea of visually telling a story. With creating a world with characters, settings, plots all from my imagination and putting them on a screen for people to see. I soon began making very short films with an old VHS camera, the first of which was a campy vampire film that was a homage to Universal horror films called "Son Of Nosferatu". It had no budget, I used my roommates as actors, and did the monster makeup myself. It was…rough, but I still felt proud, I had made a film. My college unfortunately didn't have a film program so I finished my four years, moved to Florida and decided to go to film school there at the Art Institute of Fort Lauderdale. It was here that I learned the foundations of my filmmaking skills and began understanding not only how to make films, but what my specific voice was with filmmaking. I met like-minded filmmakers, made a ton of short movies that won numerous awards and finished off my journey there with a feature film titled "DAYKILLERS", which won me to highest honor in my graduating class.
After Art Institute, I pursued my masters at the University of Miami where I honed my skills even further, but while Art Institute helped me develop my technical skills, UM helped me craft more of my artistic abilities, especially with direction and screenwriting. It was there at UM that I began to truly make films not just to make them, but because I felt an innate need to tell a story that I thought needed to be told. At UM, I directed and wrote seven shorts films, all of which did extremely well on the festival circuits, and my thesis film "HALLIE" won me the "Best Director" prize at my school's end of year film festival and it was also chosen to be shown in LA as part of a showcase of the top films from UM. Now I am living in LA to pursue the next level of my career, which I believe entails making a big budget feature film and distributing it accordingly.
Has it been a smooth road?
One of my biggest, if not the biggest struggle I've faced on my journey is without a doubt my legal status in the US. I entered as a student visa holder and after my initial four years, I wished to stay in the US to continue pursuing my career. But the restrictions the government places on International students is v very restrictive. After college, one can work for a year, but if they don't find a job willing to sponsor them, they either have to leave the country, get married, or go to another school. Leaving the country wasn't an option, and to be honest getting married wasn't either, and I could find no cooperation or production, studio who were willing to sponsor me staying in the US. Going back to Jamaica meant to me the end of or at least a stagnation of the pursuit of my career so my only option was to return to school once more.
While this gave me the opportunity to enter film school, paying tuition was very difficult and at the end of every semester from Art Institute through to University of Miami, I worried I wouldn't be able to pay tuition and thus would be withdrawn from schooling and forced to return to Jamaica. Coupled with that, I couldn't acquire loans due to my status as well so myself and my parents had to hustle to make enough money every semester to pay tuition. This very fragile legal status in the US caused me great deals of anxiety and stress and would many times hinder my creative abilities, as I was perpetually worried that in 1, 2, 3, 4, 5 months that I would have to leave the country and leave the life and career that I had been building.
We'd love to hear more about your business.
My company is BlueNebula Pictures, a production company that specializes primarily in making short films but also does a lot of work in music videos, commercials, and YouTube content. I am the founder of the company and I specialize in direction, writing, and editing. Blue Nebula is known for it's innovative and surreal drama films as well as it's left-field visuals and quick turnarounds. The thing I am most proud of is our prolificacy with our short film content, in 2016 alone we made six short films, most of which made it into various film festivals. What sets us apart is our innate ability to incorporate the theories of the art of filmmaking into any type of content, be it music videos or commercials and thus, all our content has a cinematic feel to them no matter what.
Is our city a good place to do what you do?
Los Angeles is the not only a good place to start a production company, it is quite frankly only 1 of 3 places in the US I feel that are viable for success in this field of work. There is a strong ecosystem here of people working in production, actors, both above the line and below the line people. Mostly, it is simply where most of everything in pre-production happens in the production industry, all the movers, shakers, studios, donators, are here. I would highly recommend not just starting here, but if you didn't start here, move here eventually as I did to augment your pursuit of your career in this field.
Contact Info:
Suggest a story: VoyageLA is built on recommendations from the community; it's how we uncover hidden gems, so if you or someone you know deserves recognition please let us know here.