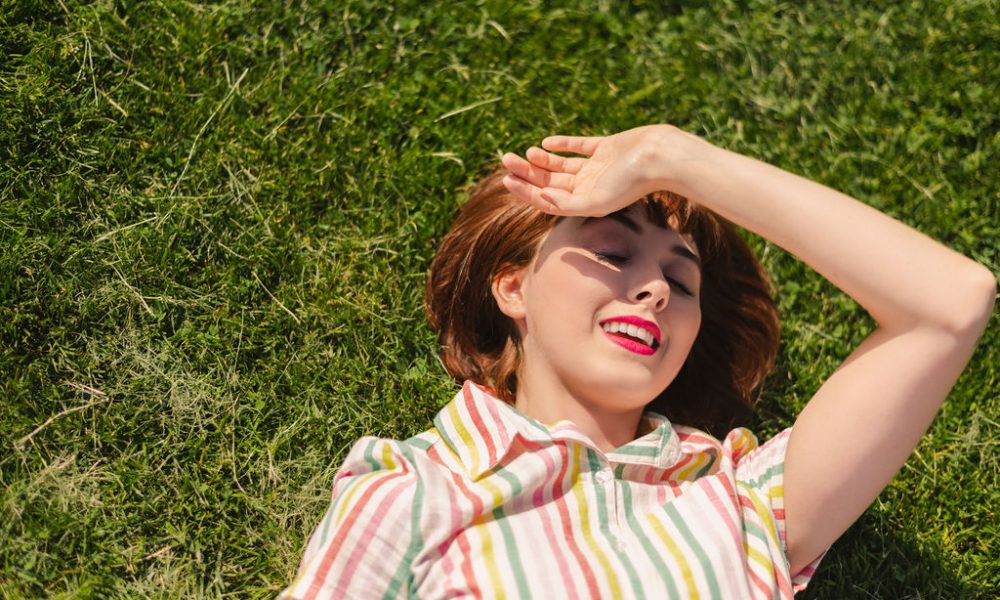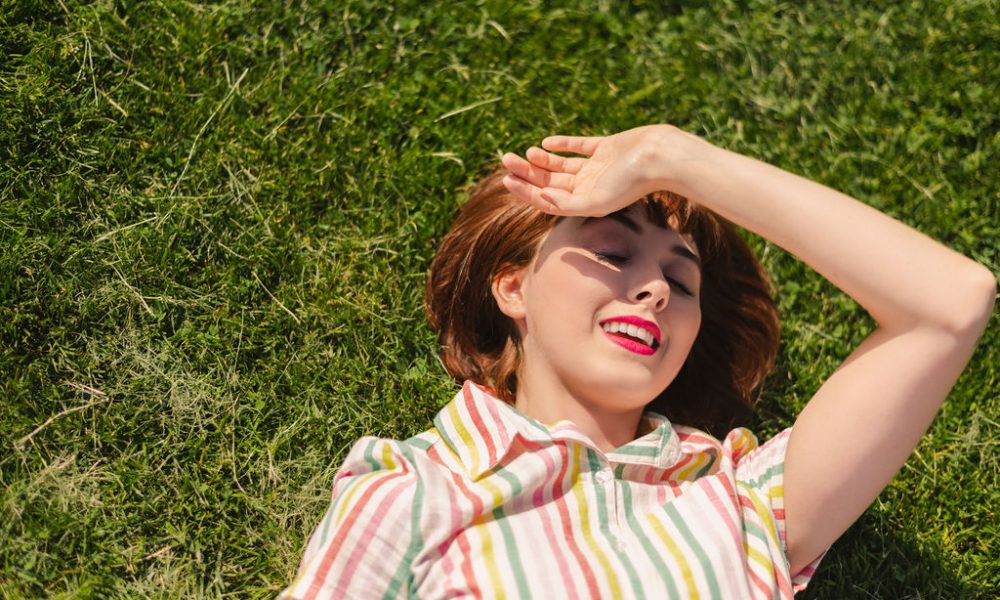 Today we'd like to introduce you to Scarlet Sheppard.
Thanks for sharing your story with us Scarlet. So, let's start at the beginning and we can move on from there.
You've probably heard a version of this LA actor's origin story a thousand times: little girl is always hamming it up so little girl's parents put her in dance classes to give her an outlet that isn't improvising Thanksgiving plays for relatives and girl falls in love with the stage. But then things take a bit of a turn…
I always had panic attacks as a kid, usually on Sundays before going to school the next day (the "Sunday Scaries" I hear them called now by other millennials who apparently experienced the same thing!) But they would pass eventually and things would return to normal. It wasn't until middle school that the panic attacks started happening away from home, interrupting the rest of my life.
One day at dance class – my first class in my beautiful, shiny new pointe shoes – I felt a familiar tightening in my chest. I couldn't get enough oxygen. I thought I was going to pass out or get sick or die…maybe in that order? It was a doozy of a panic attack and it pulled me out of class, away from the thing I loved most, stumbling down the stairs of my dance studio in my pink satin slippers to a water fountain. I was scared and embarrassed. I never went back.
Dozens of school plays directed by a few amazing drama teachers later and my life was totally different. I'd found the place where I was safe to feel my biggest feelings! Where I was useful and my voice was needed, even when it wavered. I was never really the most dutiful ballet student…I skated by on a little natural talent and LOT of enthusiasm. But the craft of acting demanded my full attention.
I stayed up late reading biographies of film actresses I'd always loved and even picked up a book by film acting teacher Lee Strasberg at the library (mistaking him for his mentor, Konstantin Stanislavsky, who someone told me I had to know.) Acting became my North Star in a scary, unpredictable world. I made a plan to become an actor and that plan led me first to Chicago to get my degree in Theatre, then here to Los Angeles to pursue a career in film and television.
Overall, has it been relatively smooth? If not, what were some of the struggles along the way?
The road has not been entirely smooth, despite my best efforts! But it's all been important. My first hurdle to overcome was not getting into any of the prestigious conservatories I auditioned for at the end of high school. I'd planned to do my undergrad somewhere incredibly intense like Juilliard or Yale – The Meryl Streep path. I told myself if I didn't get into the three schools I auditioned for, then I may as well quit and find something else to do. (What is wrong with seventeen-year-olds? Calm down, me!)
When I didn't, I had a decision to make. And spoiler: it wasn't quitting acting. Instead, I took a little time to figure things out and then decided on Columbia College Chicago: a very cool place to study in downtown Chicago. I lived there for four years, made some lifelong friends, discovered improv comedy, studied at Second City for a semester and graduated with a ton of footage for a reel thanks to Columbia's film department.
I have, at times, looked back on this period of my life and wondered why I didn't just move to LA after high school? Hollywood is a rare place that seems to reward youth and inexperience. But if I had, I know I wouldn't have been as prepared as an actress. Who knows the bridges I might have burned or the big opportunities I might've blown being woefully under-trained and not prepared.
Luckily, once I did move west a couple of months after graduating, things were pretty darn smooth. A college friend cast me in a Buzzfeed short film that went viral – the first time folks back home were seeing me in something they regularly watched! I appeared (briefly) in Grease Live which was a ton of fun. I created and crowd-funded a web series comedy called Karmic with my friends that went on to get some notoriety at film festivals, which still blows my mind a little! I got a commercial agent and signed with a manager.
I also teamed up with the very funny Girl Pants Productions: a youtube channel specializing in parodies. The first Girl Pants sketch I appeared in was all about Princess Leia joining the other princesses after Disney acquired Star Wars; I played a Regina George-Esque Snow White in the popular princess clique. I ended up working with them a few more times and even getting to write a little! That collaboration was probably the biggest precursor for the direction my career would take.
Tell us more about your work.
Right now I'm at a somewhat odd place for someone in this business: I'm a working actor, spending every week on set and growing a base of fans who like my work… but I'm definitely *not* famous. I've become a series regular on a popular kids youtube channel called Totally TV playing Disney Princesses and other fun characters. It's essentially live-action, Disney Princess fan fiction that gets over a million views a day! I'm mainly playing Princess Anna (Kristen Bell's redheaded character from Frozen) on the show, but I'm also writing and producing alongside a team of amazing women on both sides of the camera.
It's actually mind-boggling the reach Totally TV has. Quick story: after playing Snow White in that sketch a few years ago, I made a connection with the local "party princess" company that had lent us all the beautiful costumes. These types of companies provide cosplay characters for events – mostly kids' birthday parties – and that became a great side gig for me. I still do parties sometimes as various princesses and other characters, and now I'm hearing kids talk about Totally TV! Sometimes they even recognize me, or at least my voice, and that's very, very cool.
Besides my princess work, I'm appearing in commercials and working on transitioning to *slightly* more grown-up content! Only slightly: my goal right now is to work in television comedy. I used to think of myself as a very serious actress, but it's become increasingly obvious over the years how much my work is inspired by sitcoms and funny women (Lucille Ball, Carol Burnett, Fran Drescher, Amy Poehler, The Golden Girls, my list goes on and on…) Turns out I'm just a goofball stumbling around Venice Beach in her roller skates trying not to skin her knees. Metaphorically, of course.
What has been the proudest moment of your career so far?
Being recognized by kids who love the show is really such fun. To them, I'm the real Princess Anna and they're kind of growing up with me! I don't take that responsibility lightly. I remember wondering what it must be like to be a real live princess, singing those gorgeous songs by Allen Menken and going on big, important adventures. The Disney heroines deeply inspired the person I've become for the better, I think. They emboldened me to craft a dream, all my own, and follow it.
For a long time, acting was my life. And I gave it every ounce of my passion, my time and my brainpower. But the more I've tried to control my path, the more I've realized it's impossible to totally control it without getting completely and utterly burned out. The universe has a way of teaching you that whether you like it or not! I think I'm most proud of the lessons acting has taught me about life. It's taught me how to listen, how to be brave in times of uncertainty and how to follow the fun. And no matter what goals on my list I get to someday check off, those are lessons I'm deeply grateful for!
Contact Info:

Image Credit:
A. Bradshaw Photography
Suggest a story: VoyageLA is built on recommendations from the community; it's how we uncover hidden gems, so if you or someone you know deserves recognition please let us know here.