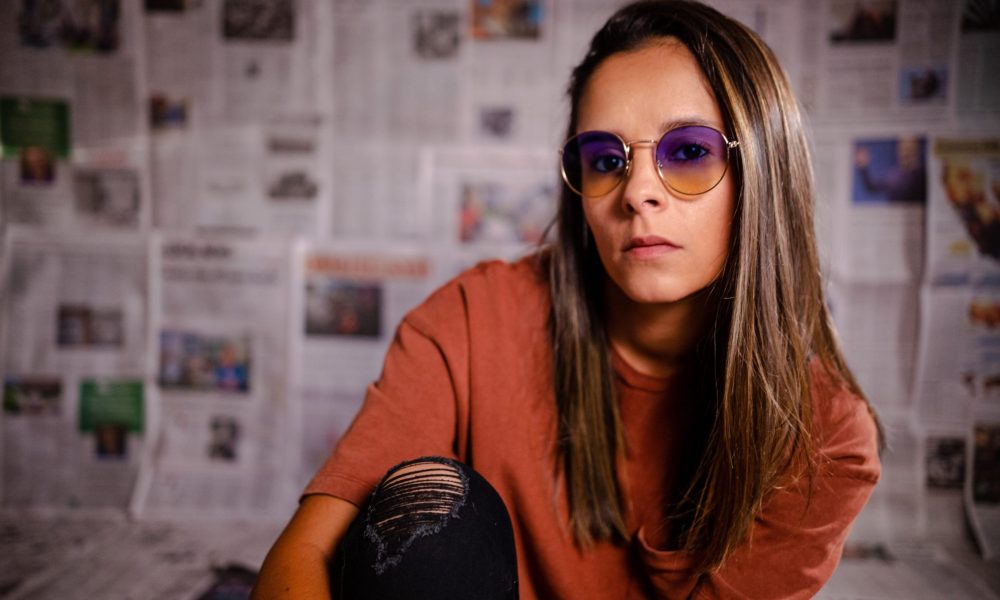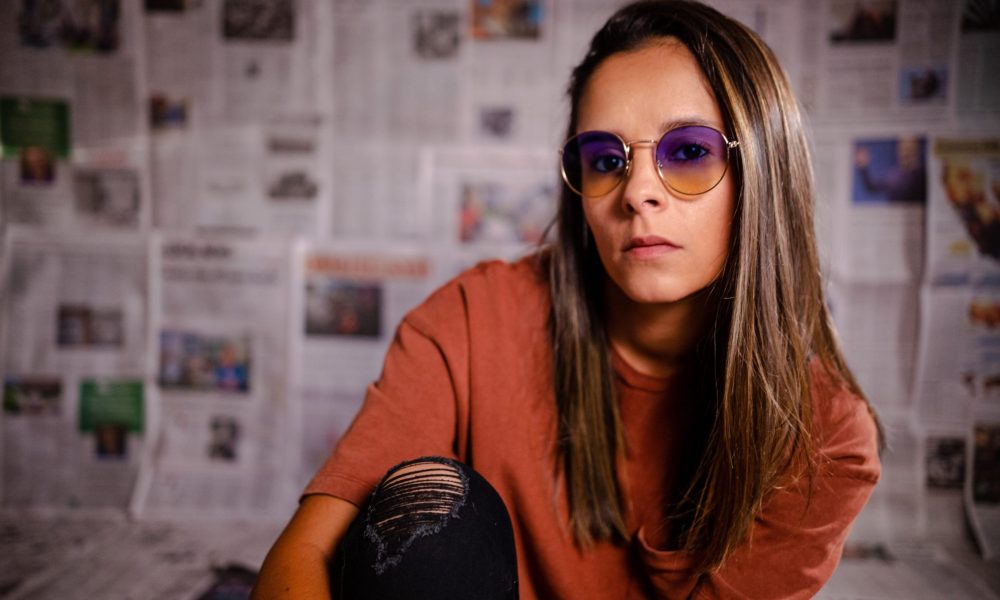 Today we'd like to introduce you to Sashie Rodriguez.
Sashie, let's start with your story. We'd love to hear how you got started and how the journey has been so far.
For as long as I can remember, I've always wanted to inspire and connect with people through stories. When I was younger, I would write and draw. That passion to connect with people through stories changed into telling a story through an image. The moment I found my father's camera in a closet, it opened my world. Since then, I've been using images to tell stories in the hopes of inspiring people to go after anything and everything they want out of life.
I'm the youngest of three from a Puerto Rican household and the first to pursue a career in the arts. It may not be your typical career choice but even through every bump in the road, I've never been more happier to be where I am and passionately go after a dream I had as a kid but now view as a goal. Finding that determination young wasn't as easy as it sounds. Many people doubted me or would put me down. Moments like those are important because at a young age, I learned to fight for the things I want.
After high school, I made my way to a Full Sail University where I studied film. I was able to get a unique learning environment and soon after graduating, I moved out to Los Angeles. Four years later and I'm a freelance 1st AC (camera assistant) for artists I grew up listening to! And helping film scenes with actors, I used to watch on the couch with my parents growing up.
I'm just currently excited for the next four years. I know that within four years, I'll have directed my first feature.
Overall, has it been relatively smooth? If not, what were some of the struggles along the way?
Smooth road is the last thing I'd say any creative get's when you follow your passion.
One thing I had a big struggle with was growing up and knowing with 100% certainty that I'd follow my dreams through. I always knew but the people closest to me, my family and friends, had overwhelming doubt. It was hard to not listen. It went on for years. Until one day, I stopped listening to other people's fears on why I couldn't/wouldn't succeed because I realized it was their fear and not mine. I didn't have to be scared. Not to say, I live fearlessly through everything. I believe the things that scare us the most are the things that are the most worth doing.
If they don't believe in you, then believe in yourself. The most beautiful thing about this is, eventually, the doubters stop their doubting.
That was the first of many struggles.
After moving to LA, I quickly learned I wouldn't have all the time in the world to write and in a city full of aspiring directors, I might not have enough experience to land a feature script as one. Turns out my parents were right, LA is full of struggling artists all trying to make it, and it's also crazy expensive. So I took all the production assistant jobs and the runner jobs, which also wasn't all that easy when you don't have a car. Unfortunately for myself I had crashed my car a month before moving across the country. I was lucky to know great people and of course, worked hard and landed solid gigs until I made my jump to the camera department. Where eventually, I'll make another jump to Director of Photography and then Director.
We'd love to hear more about your work and what you are currently focused on. What else should we know?
I'm a freelance 1st AC (camera assistant).
Easy to understand if you're in the industry, otherwise most people have no idea what I do.
Basically, I take care of all things related to the camera and I help assist the camera operator and DP. I usually get a 2nd AC to help assist me in getting all the tasks done fast to make our days on set go faster. The faster I can build camera with all the bells and whistles (lens, mattebox, follow focus, monitors, batteries and cables) the quicker we can start to shoot. Hopefully keeping our schedule on time.
I usually get a day or so before the shoots to prep the camera with the team at a rental house. This can take an hour or all day. It depends on the nature of the project. If it's a short and easy music video then we can get out quick but for movies and shows that last weeks or months, I like to take a few days and check myself twice. Building starts with the tripod and really doesn't finish. I've had many jobs where I have to rebuild in the field to replace faulty or broken equipment.
But once it's all built and ready to start filming that's when I like to hand it off to my assistant who then takes care of it on set with the camera operator. Meanwhile, I have a station where I've connected a feed from the camera and can roll the shot, pull focus during the shot, and then cut the camera. I do this until I have to switch out a new memory card or change the cameras battery.
Los Angeles is full of camera assistants! What makes me stand out is my passion for the job. I've never wanted to be in any other career and it shows in my work. I show up and I get to work, I stay focused (I literally have to) for 12 hours straight. Not only do I make sure to keep my eyes sharp on set I take care of my eyes when I get home with vitamins and healthy foods. I consistently work out to be able to carry a 45lb camera up the side of a mountain or into a cave.
What I'm most proud of as a focus puller is being able to pull focus when the camera is on a steadicam. I tend to work in fast-paced sets and often don't get time for marks (distance reading) and when both the subject and camera move it can be difficult to tell inches apart when you're not able to be in the same room. It's a challenge, almost like a video game. Being able to keep an actor in focus when you have just inches of space, it's like an adrenaline rush.
What is "success" or "successful" for you?
I would say success is really about the journey and appreciating who got you there and how you got there.
I take any that the world offers. I successfully made it to LA as an independent, strong, small Latin women.
I've worked in the Film Industry freelance since the moment I graduated film school, which doesn't always happen. Working in the industry, you have a degree in.
Many projects I've worked on have millions of views or are household conversations.
I feel successful now and I'm really just looking forward to more success in the future.
I just want to be proud of the work I put out there. I want to work with my friends and continue meeting new people on every set I walk onto. Making as many connections to hopefully create something even bigger on the next one.
Contact Info:
Address: Sherman Oaks
Burbank Blvd.
Website: sashierodriguez.com
Phone: 850.225.6195
Email: smileysashie93@gmail.com
Suggest a story: VoyageLA is built on recommendations from the community; it's how we uncover hidden gems, so if you or someone you know deserves recognition please let us know here.