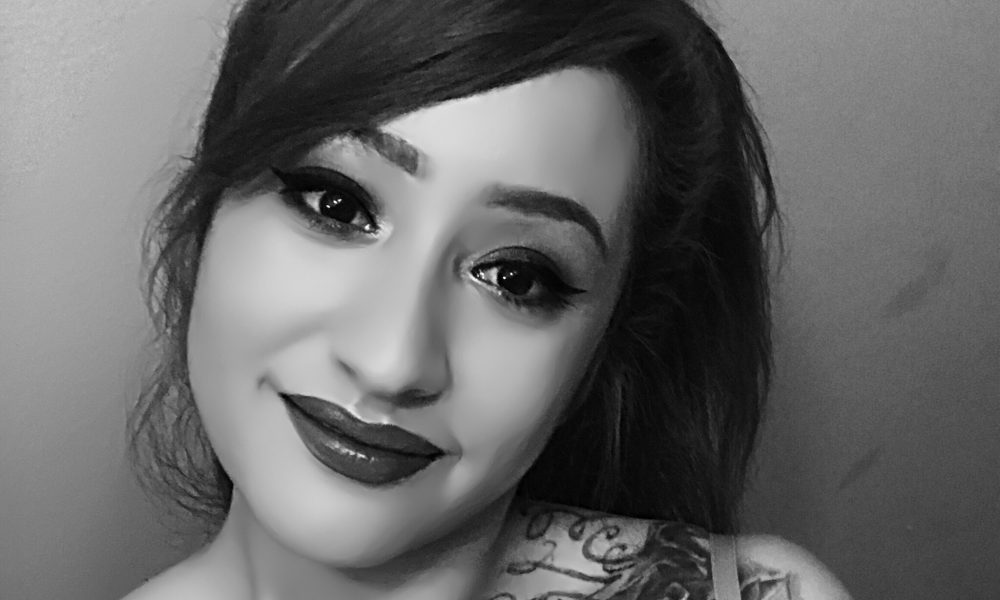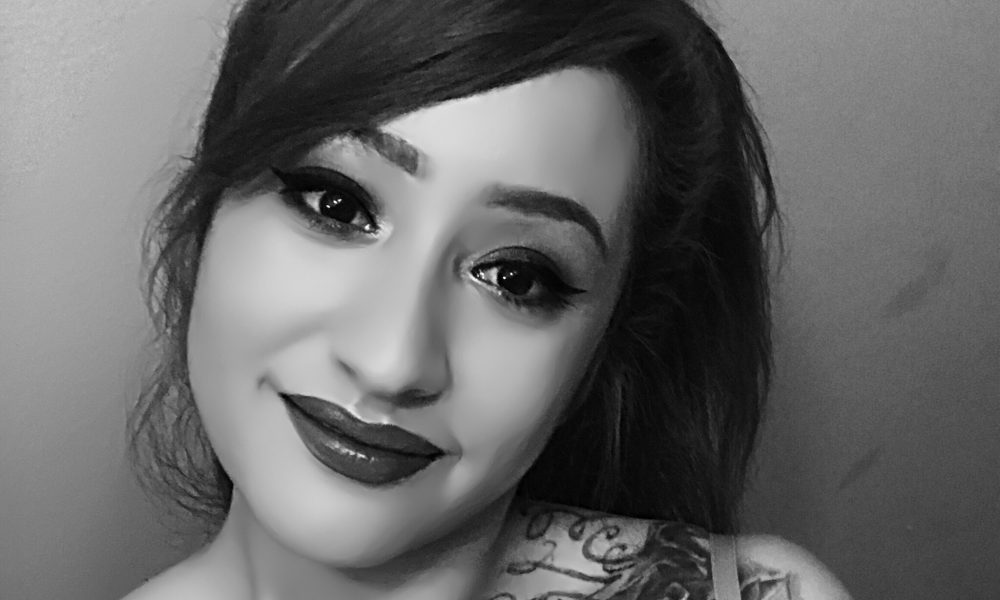 Today we'd like to introduce you to Sarah Ceja.
Sarah, please share your story with us. How did you get to where you are today?
I was always into beauty, even as a little kid. I remember my grandma buying me this doll and I gave her a haircut and painted her face because I wanted to give her a makeover. I would always do things like that when I was small – like cutting my own hair and my bangs so I'd end up having crappy curly bangs for months. I also keep a ton of old beauty magazines because I would feel bad throwing them away, I thought the products and models were too pretty to throw in the trash. As I grew older, it became something deeper than just superficial beauty. I started seeing the world around me and came to the realization that women have always been suppressed into thinking that their only purpose in life is to serve and benefit men. If a woman displays any sign of confidence or unwillingness to do as she is told, she is criticized and called conceited or a bitch. If a woman does anything to improve herself, make herself happy, or even decides that she wants to pursue a career then she is thought of as selfish and not taking care of her home.
I am not out to just do someone's lashes and brows. I want to make a connection with my clients, make them feel gorgeous, and I want them to feel like the time they spend with me is all about them and nobody else. Straight out of high school, I started dabbling in Makeup Artistry and Cosmetology until I got licensed in Esthetics in 2014.
In California, you have to be licensed in either cosmetology or esthetics to perform lash extensions and brow shaping. I worked and trained at a few salons in Orange County, LA, and lately some mobile work around the Corona/Riverside area as well. I also recently have been doing more advanced training with Frankie Widdows who is a UK Master Lash Artist, Lash Trainer, and judge for worldwide lash competitions. I really love working on my own because I can do everything in my own style and I can be as creative as I want to be. I've always been creative and love taking on anything that will allow me to express myself, and my lash & brow studio allows me to do that in every detail and it is a reflection of who I am. I am very excited for the opening of VanityHAUS Lash Studio in Santa Ana, CA on July 30th. I have been planning out every single detail carefully and I am so excited to share it with everyone.
My focus is on providing safe and healthy lash extensions and corrective natural brow services because I want to focus on being the best at those two things instead of trying to do everything at once. VHLS is a private space where it will be just me and my client and all of my focus will go to her. It is going to be a place for her to just kick back, relax, not worry about being judged, and come out looking/feeling like a fuckin badass. Most of my clients fall asleep when I am working on them, I've had a lot of moms tell me "this is the only time I get to relax and take a nap". To me that is the biggest compliment, I love that their time with me is when they get to forget about whatever may be going on in their lives. I also have a couple of things that are in the works right now in order to help women who have fallen victims to human trafficking and I would also like to do something in support of the LGBTQ community in the near future – which is another because I am passionate about. I grew up in the city of Anaheim, in a neighborhood that is probably about 15 minutes away from the studio so I am happy to be so close to the people I grew up with and have so much love for.
Has it been a smooth road?
Like most people, I did have a few major setbacks here and there. I am a huge believer that everything that happens to us should be taken as a challenge and that all these challenges are presenting a lesson for us to learn from. Growing up, I always doubted myself a lot. I think many people go through that, it can be hard to decide to just step out of your comfort zone and decide to do something bigger for yourself. A few years ago, I rented out a little skincare room inside a beauty salon and things didn't exactly go as planned so I was only there for about 8 months. I made a lot of mistakes when it comes to business and marketing because I didn't really have anybody to guide me, I had zero online presence which is so important nowadays, and I was doing a horrible job at keeping track of expenses. After that ended, I told myself I was never going to try working on my own again because I was terrified of it. So I let that idea go, until about a year ago more and more of my lash and brow clients started asking me why I didn't just go out on my own instead of working underneath somebody else. I have a very loyal client who would drive from LA to OC in traffic every week to go see me and she is the one that actually really got me started thinking about it again because she basically told me I was limiting myself. I realized she was right and now that I have learned from my past mistakes I am excited and optimistic for my studio. I'm not going to bullshit you, I do get nervous sometimes thinking about the what ifs, but I am actually committing to educating myself on the whole business side of things this time around and making it work. It is possible to be a creative person and to also be business oriented at the same time. It may sound simple but it took me a while to figure that one out.
We'd love to hear more about your business.
VanityHAUS Lash Studio is all about empowerment and confidence, hence the name "vanity". I want everybody (whether woman or man) to see how naturally gorgeous they are and give them that confidence they deserve. I only do lashes and brows, nothing else. Eyes are the focal point of the face and they are so expressive, if they are shaped to compliment your other facial features they can make a huge difference in how you look.
By designing the brows and lashes into a shape that is customized to each person, I can enhance or distract from other features that you may or may not love about yourself.
The whole objective of this is for my clients to stop comparing themselves to others and discover their own individual beauty, that's the great thing about everything being customized. My favorite part of each appointment is seeing my client's reaction when they look in the mirror at the end of their appointment and their face just lights up and transforms. That is why my slogan is "Let your beauty bloom". What I am most proud of is the connections I have made with my clients. Communication is key and I think that is what sets me apart from some of these big franchises – I take the time to understand their beauty goals and educate them on proper aftercare and lash/brow health. I am also keeping everything ethical by using cruelty-free products only.
Is our city a good place to do what you do?
Yes! I think the LA/OC area is a great place for any kind of business. It is very diverse and that is what I love the most. You meet all kinds of people with all kinds of interests. I know some people argue that there is too much competition but I think there is enough to go around for everybody. As long as you know exactly who you're target client is, have a vision of exactly what your short and long term goals are, and create a plan leading up to the success of those goals then there should always be more than enough people interested in what you are offering. People are so focused in competing with each other but at the end of the day we all have different hopes and dreams; my idea of success may not be somebody else's idea of success. As long as you focus on making your own plans come to life, another person's success will not interfere with yours. People come here from all over the world with dreams of making it big, it's for a reason.
Pricing:
$100 full set of Classic Lash Extensions for new clients.
Contact Info:

Image Credit:
Sarah Ceja
Getting in touch: VoyageLA is built on recommendations from the community; it's how we uncover hidden gems, so if you know someone who deserves recognition please let us know here.